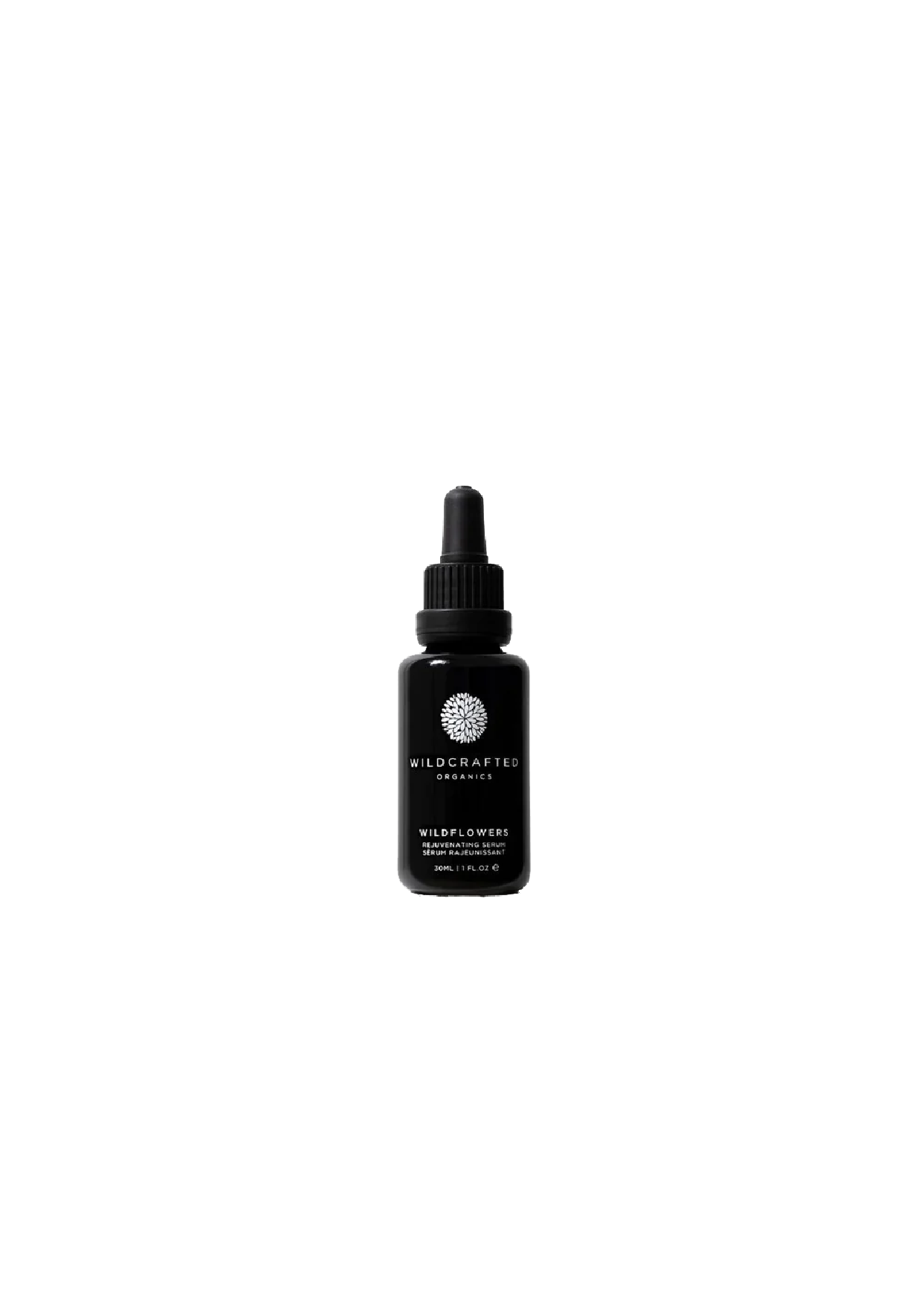 野花再生修護精華液 |Wildflowers Rejuvenating Serum
Sale price

HK$569.00
Regular price
(/)
Pickup currently unavailable at afterhours. Studio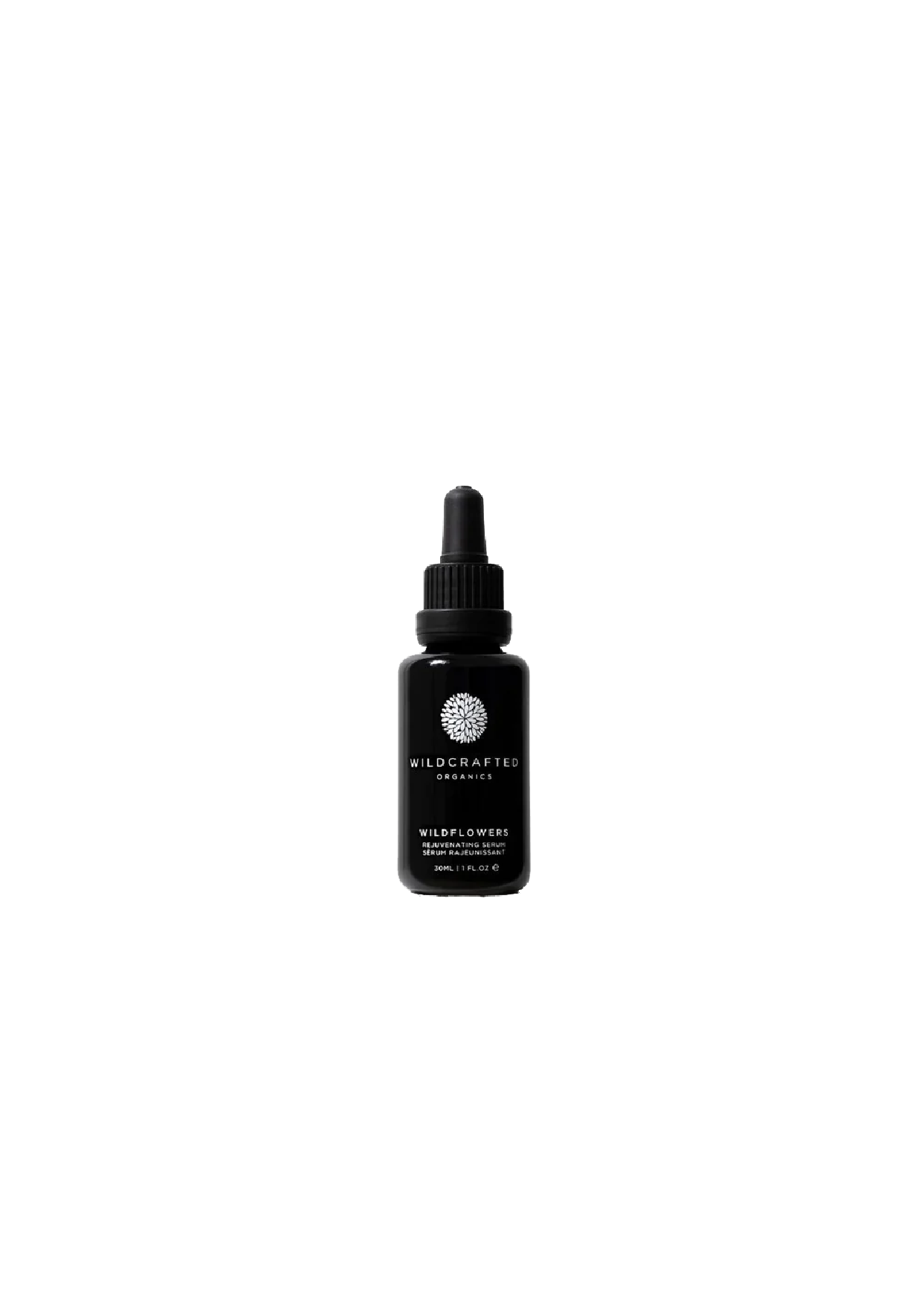 野花再生修護精華液 |Wildflowers Rejuvenating Serum
afterhours. Studio
Pickup currently unavailable
afterhours.
5B, KT ONE, 158 Wai Yip Street
Kwun Tong
Kowloon Hong Kong SAR
+85295422337
隨著年齡的增長,我們的皮膚會失去輔酶Q10和有價值的植物脂質角鯊烯,這兩者都是保持皮膚光澤所必需的。這款抗衰老精華液填補了時間帶走的養分,它由植物、維生素和醫學生物活性成分精心調配而成,特別針對幫助減少老化跡象、增加膠原蛋白產生、滋潤和提升皮膚緊致度。皮膚會迅速吸收這種油性精華液,質地完全不油膩,讓您擁有健康、美麗、光澤的肌膚。

這是我們日常護膚儀式的第三個重要步驟,能夠滋養並鎖住水分,同時向皮膚提供重要的營養素。

+ 減少細紋和皺紋
+ 滋養和撫平肌膚
+ 增加皮膚細胞更新速度
+ 保護皮膚屏障功能
+ 促進光澤和亮澤

This potent elixir is a concentration of botanicals, vitamins and bio active cosmeceutical ingredients, specifically chosen to help reduce the signs of ageing, increase collagen production, hydrate and improve the firmness of your skin.

Completely non-greasy, your skin will drink this oil-based serum in, giving you a healthy, beautifully radiant glow. As we age our skin looses CoQ10 and the valuable botanical lipid squalene - both necessary to keep your skin glowing. This anti-ageing serum puts back what time takes away.

The third vital step in our daily skin care ritual, nourishes and locks in hydration while delivering important oil soluble nutrients to the skin. 
HERO INGREDIENTS

山茶油 Camellia Oil 
含有維生素A,B和E以及多種礦物質,如P,Zn,Ca,Fe,Mn和Mg,含有一種獨特的活性成分角鯊烯,改善皮膚乾燥和早衰,形成皺紋和皮膚下垂問題。

摩洛哥堅果油Argan Oil
含高濃度的維生素E,植物固醇,保護性單不飽和脂肪酸,胡蘿蔔素和角鯊烯。它有助於更新皮膚結構,增加微循環,增強水脂膜以提高水分,並加速細胞氧合作用,使皮膚更有彈性和光澤。

野玫瑰果油 Rosehip Oil 
通過冷壓萃取過程製成,含有: ➀- 亞油酸(ω-6脂肪酸)可以在細胞膜的結構中發揮作用 ➁- 油酸(ω-9脂肪酸)被認為使皮膚柔軟和濕潤 ➂- 亞麻酸(ω-3脂肪酸)是一種良好的皮膚保濕劑- 抗氧化劑。
還有β-胡蘿蔔素,番茄紅素和維生素C,對於保護免受自由基損傷很重要。

維生素C Vitamin C  
是一種必要的強效抗氧化劑,可以改善彈性,減少皺紋,中和紫外線誘導的自由基,維生素C治療曬傷的女性皮膚效果良好。

輔酶Q10 CoQ10  
也稱為泛醌,是一種類似維生素的脂溶性物質,天然存在於人體內,有助於改善老化跡象的外觀,具有抗氧化和舒緩皮膚的效果。

角鯊烯 (橄欖來源) Squalane
這種植物脂質具有與人類脂質相同的分子結構和重量,能夠迅速完全地滲透皮膚,使皮膚看起來更加光滑、有彈性和保濕。

金盞花精油 Helichrysum Essential Oil
含有高水平的酯類化合物Neryl Acetate,在組織重建和癒合方面具有療效。可加快皮膚細胞的更新、增加膠原蛋白的產生和減少炎症,有助於減少皺紋。它還有助於傷口、瘀傷和疤痕組織的癒合,顯著提高皮膚健康、代謝和美麗度。

HOW TO USE

在早晚使用野玫瑰花卉噴霧後,將精華液塗抹在臉部、頸部和胸部。可以與礦物質粉底混合使用,打造滋養、光澤的底妝。

Apply a few drops to your face, neck and decolletage after hydrating the skin with the Wild Rose Botanical Mist morning and night. Mix with your Mineral Make Up powder to create a Nourishing, Luminous Foundation.

INGREDIENTS
山茶籽油*、摩洛哥堅果油*、玫瑰果油*、米糠油*、角鯊烷、紅桑子籽油*、大豆油^、維生素E、沙棘籽油*、茉莉花絕對油**、苦橙花油、金盞花油***、可可脂提取物**、輔酶Q10、棕櫚酸維生素C酯、紫錐花提取物*、甘草根提取物*、積雪草提取物*、+芳樟醇、+苯甲醇、+苯甲酸苄酯

*有機認證,**野收採摘,***CPTG治療等級
+精油中的天然成分 ^不含基因改造
94%有機及野生採摘成分
100% Eco-cert認證成分

Camellia oleifera seed oil*, Argania spinosa kernel oil*, Rosa canina fruit oil*, Oryza sativa bran oil*, Squalane, Rubus idaeus seed oil*, Glycine soja oil^, Tocopherol,  Hippophae rhamnoides seed oil*, Jasminum sambac absolute**, Citrus aurantium amara flower oil, Helichrysum italicum flower oil***,Theobroma cacao extract**, Ubiquinone, Ascorbyl palmitate, Echinacea purpurea extract*, Glycyrrhiza glabra root extract*, Centella asciatica extract*, +Linalol, +Benzyl alcohol, +Benzyl benzoate

*organic, **wild harvested, *** CPTG therapeutic grade
+ Natural Component of Essential Oils  ^GMO free

94% Organic & Wildcrafted Ingredients 
100% Eco-cert approved Ingredients

純素 無殘酷 新鮮為您製作
Vegan / Cruelty Free / Made fresh for you

Made in Australia
30ml

Choose options