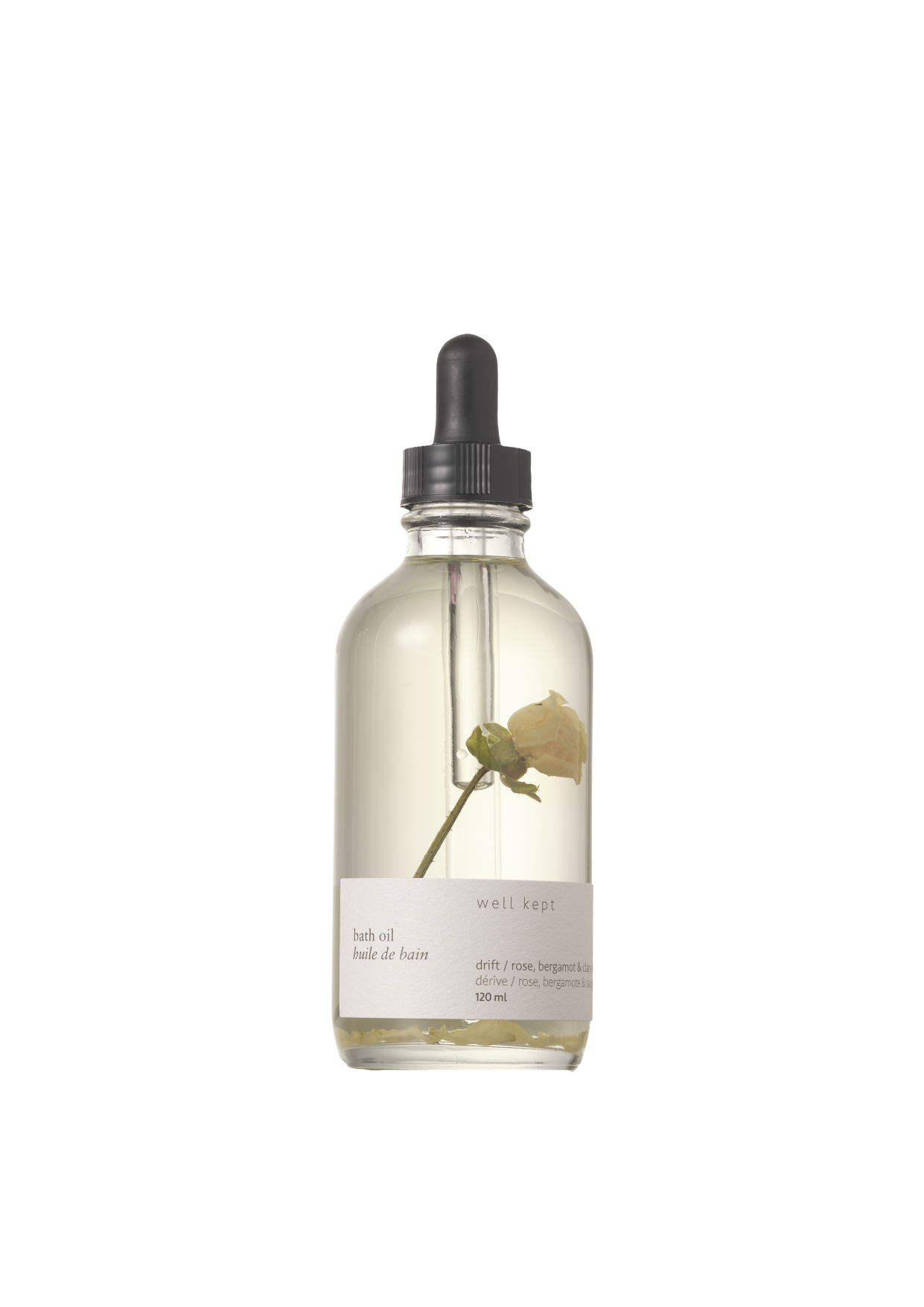 漂流浴油 | Drift bath oil
Sale price

HK$329.00
Regular price
(/)
Pickup available at afterhours. Studio
Usually ready in 24 hours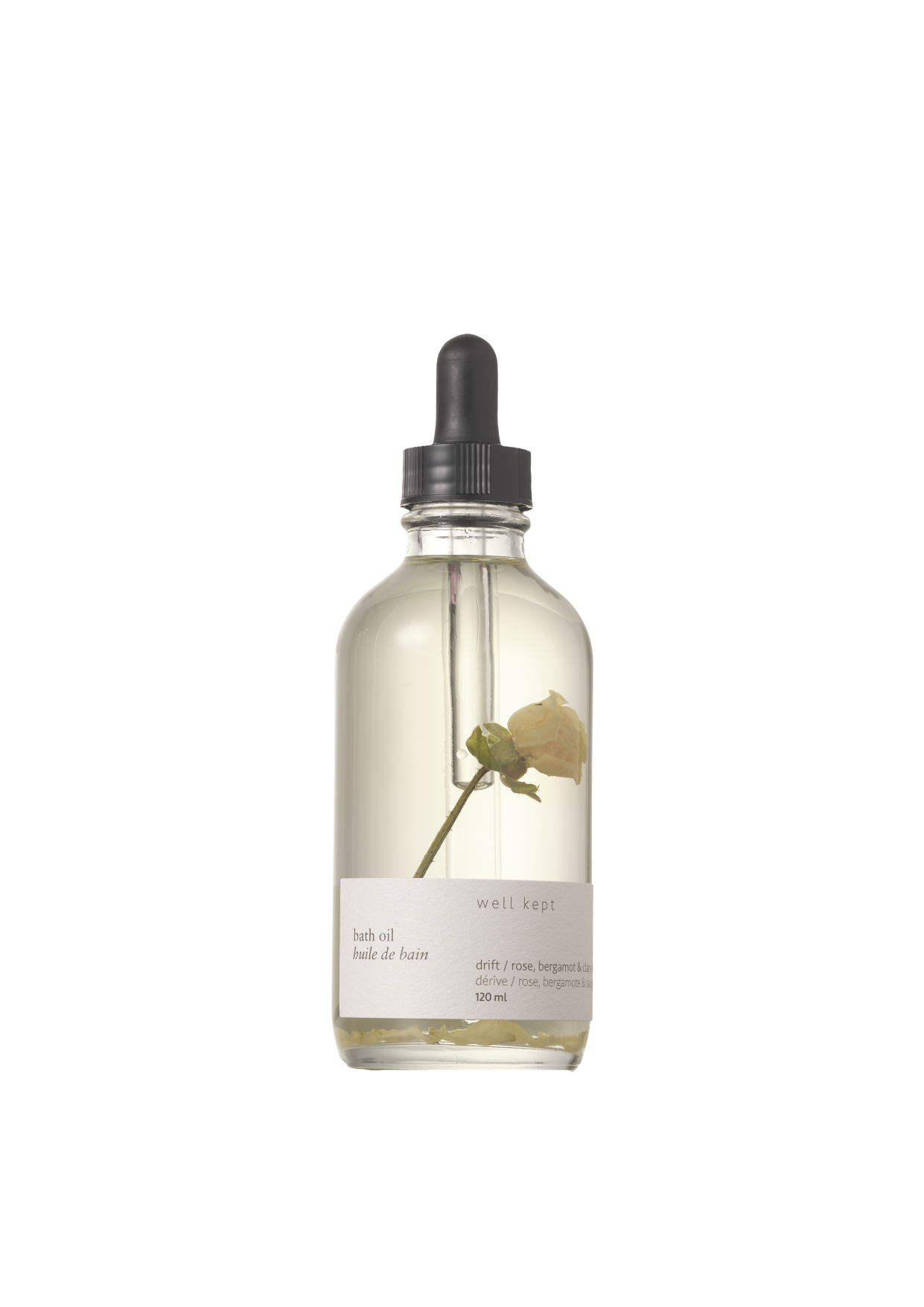 漂流浴油 | Drift bath oil
120ml
afterhours. Studio
Pickup available, usually ready in 24 hours
afterhours.
5B, KT ONE, 158 Wai Yip Street
Kwun Tong
Kowloon Hong Kong SAR
+85295422337
當您渴望生活純粹時,我們的漂流浴油是享受芳香療法的最簡單直接方法。 它以椰子油作基底,有助於滋潤肌。 佛手柑、玫瑰和快樂鼠尾草精油令人陶醉的混合物既舒緩又鎮靜。
椰子油:有助肌膚鎖緊天然水分,舒緩消除皮膚炎症,有效改善缺水肌膚及乾性膚質。
玫瑰精油:強壯和收縮微血管的效果,可減慢老化皮膚;撫平不安負面情緒,提振心情,舒緩神經緊張和壓力。
佛手柑精油:帶有淡淡花香的柑橘香氣,帶來幸福、快樂的感覺。同時可增強血液循環和促進新陳代謝。
快樂鼠尾草精油:散發出可舒緩心情的草本香氣,在芳香療法中可幫助緩解頭痛、感冒和、皮膚刺激。
漂流浴油是裝在玻璃瓶中,是浴室裏的風格裝飾品,亦非常適合送禮。
When you're craving simplicity, our drift bath oil is an easy way to enjoy the benefits of aromatherapy. Scents are layered over a coconut oil base that helps hydrate your skin. A heady blend of bergamot, rose, and clary sage essential oils is both soothing and calm.
drift bath oil comes is a glass bottle that looks good in your bathroom and wrapped up as a gift

How to use
使用前先將瓶子倒置一次以重新混合所有精油,然後加入一至兩個滴管。香氣會隨著每一滴而增強。
我們的全天然沐浴油可以單獨使用,也可以添加到我們的浴鹽、奶浴或泡泡浴中加配滋潤放鬆。
Our all-natural bath oils work on their own or can be added to our salts, milks, or bubbles. Invert the bottle once to re-blend all the essential oils then add one or two droppers full into your bath. The aroma intensifies with each drop.

Made with, made without
不含對羥基苯甲酸酯、有害化學成分和合成香料。每種成分都經過精心挑選,而且具有治療和有益身心特性。
Our all-natural, vegan bath oil is free of parabens, harmful chemical ingredients, and synthetic fragrances. Each ingredient is intentionally chosen for its healing and beneficial properties.

Packaging
玻璃瓶可重複使用或回收
白色標籤由 FSC 認證的紙張製成,由30%的再生廢物製成。
Comes in a glass bottle that can be reused or recycled. Paper-faced sticker label on the bottles are made from FSC-certified paper made from 30% post-consumer waste content.

Ethical Production
溫哥華工作室手工製作
無動物測試
Made by hand in our Vancouver studio
No animals test

Ingredients
椰子油、玫瑰、佛手柑和快樂鼠尾草精油、季節性植物
Coconut oil, Rose, Bergamot, and Clary Sage essential oils, Seasonal flora

120ml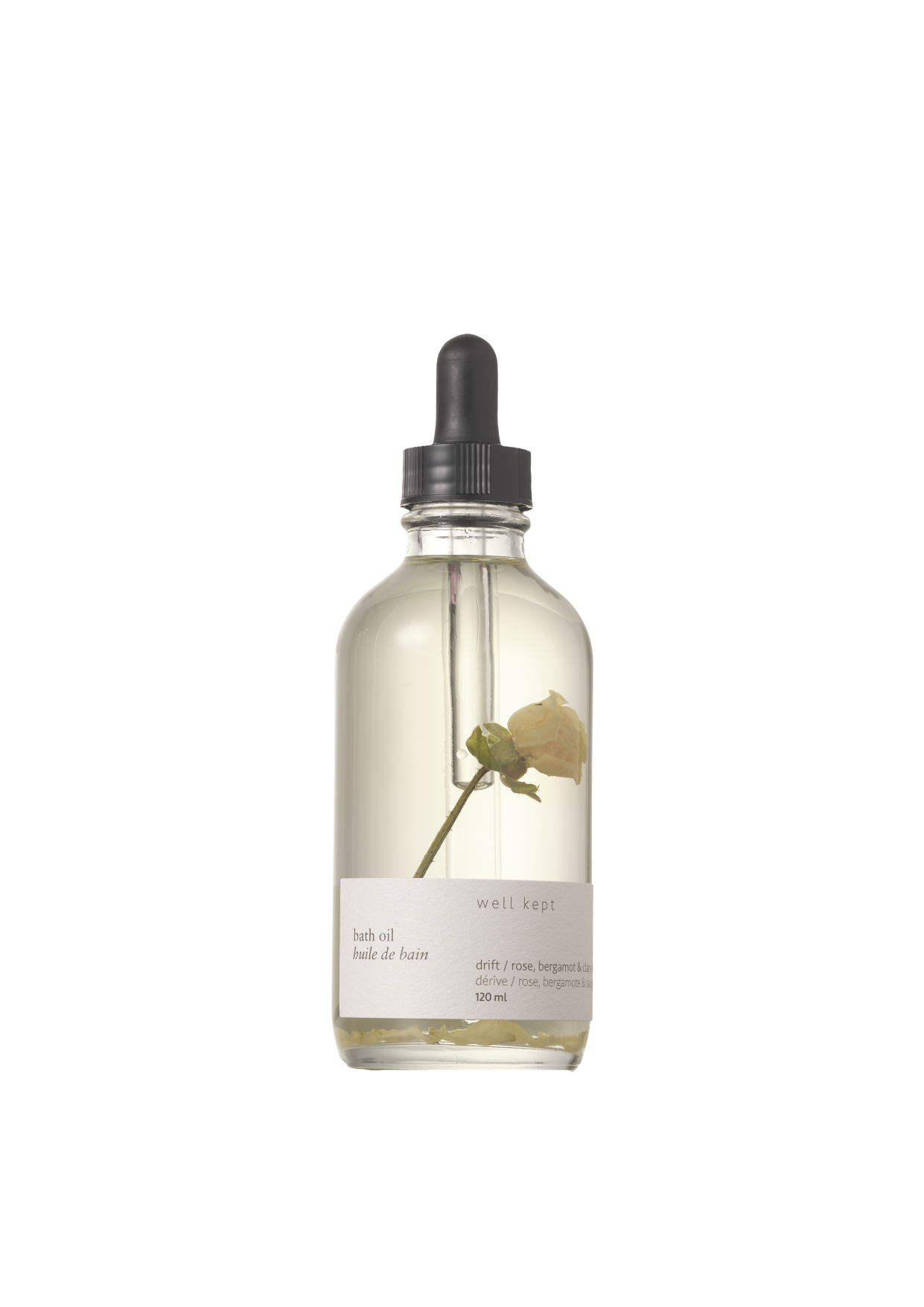 漂流浴油 | Drift bath oil
Sale price

HK$329.00
Regular price
Choose options