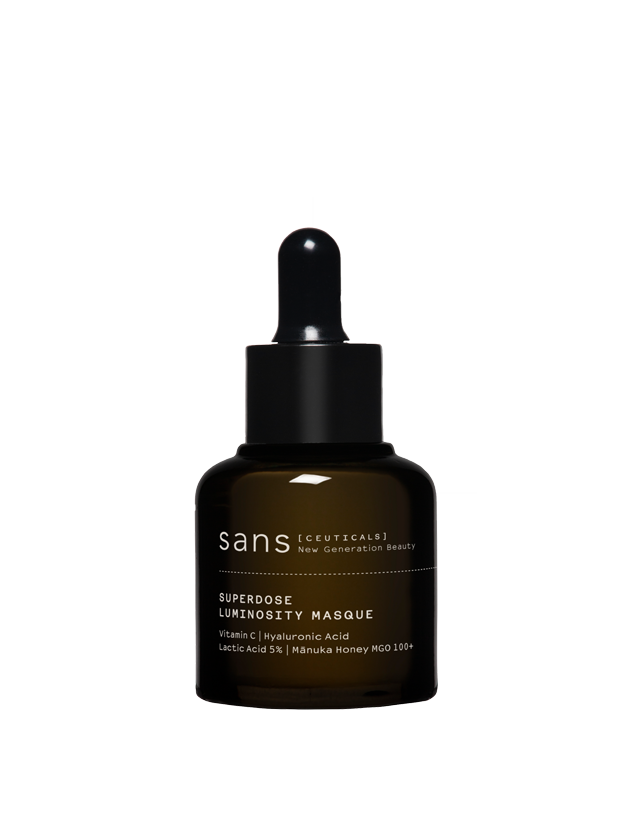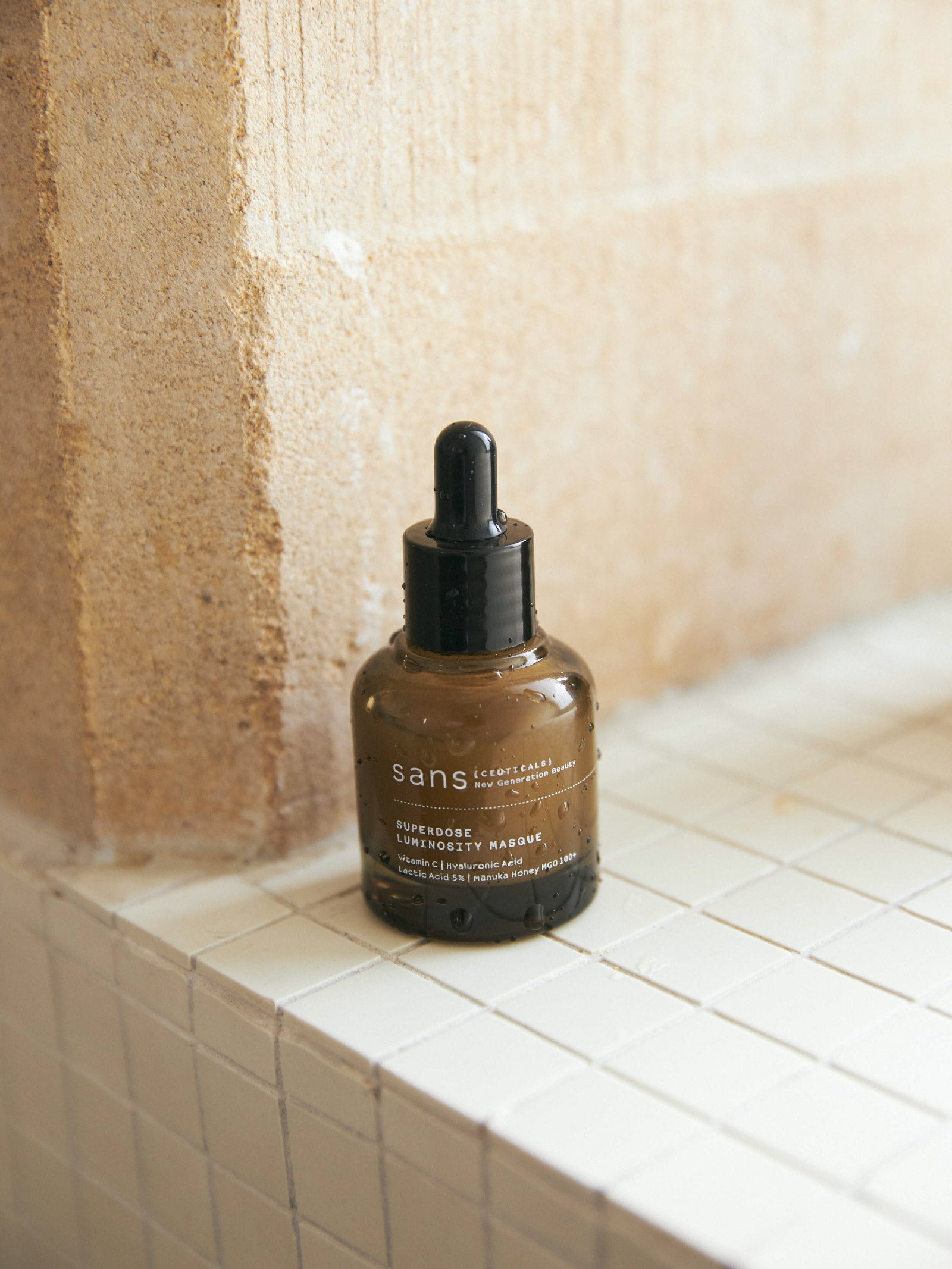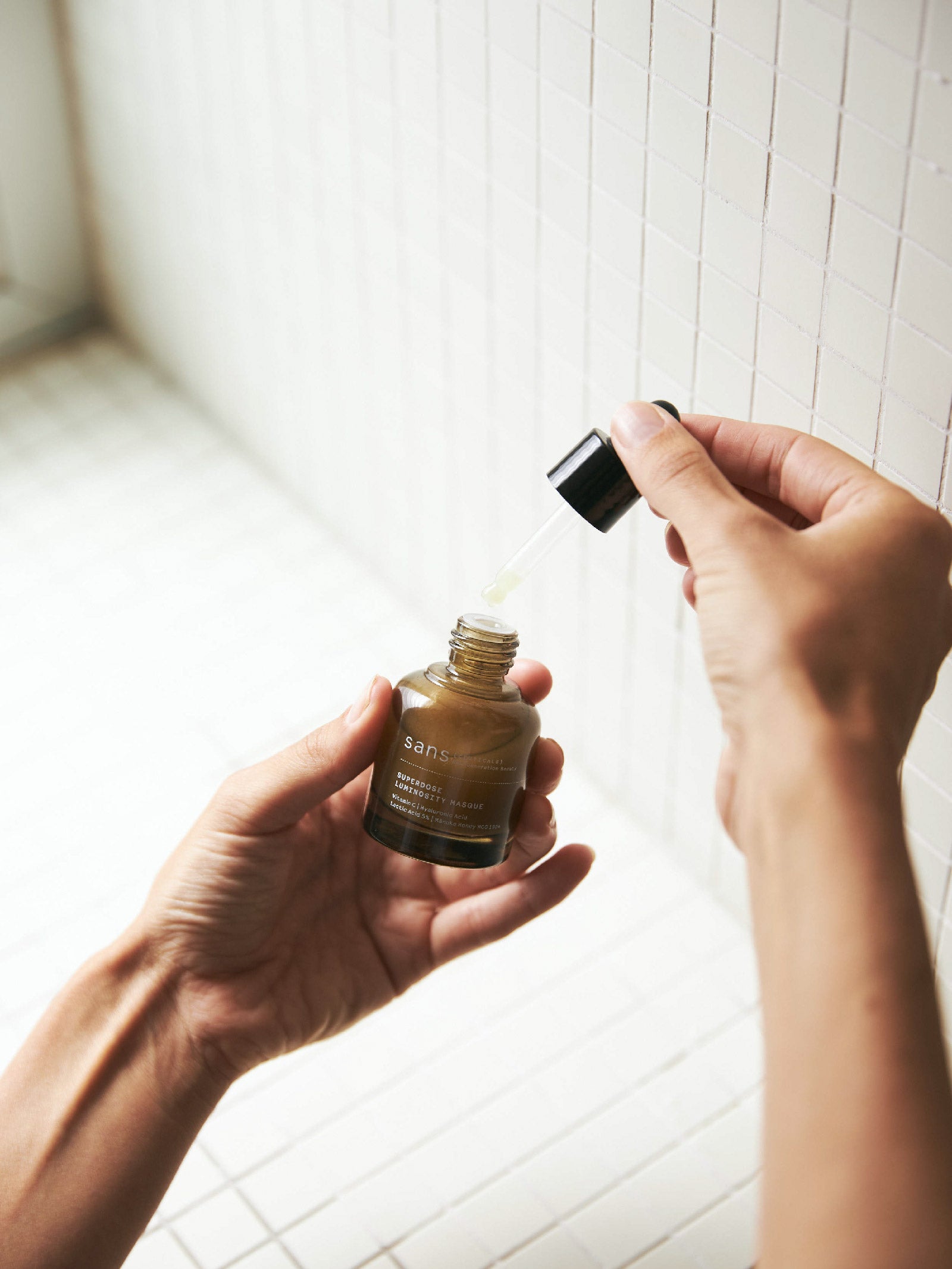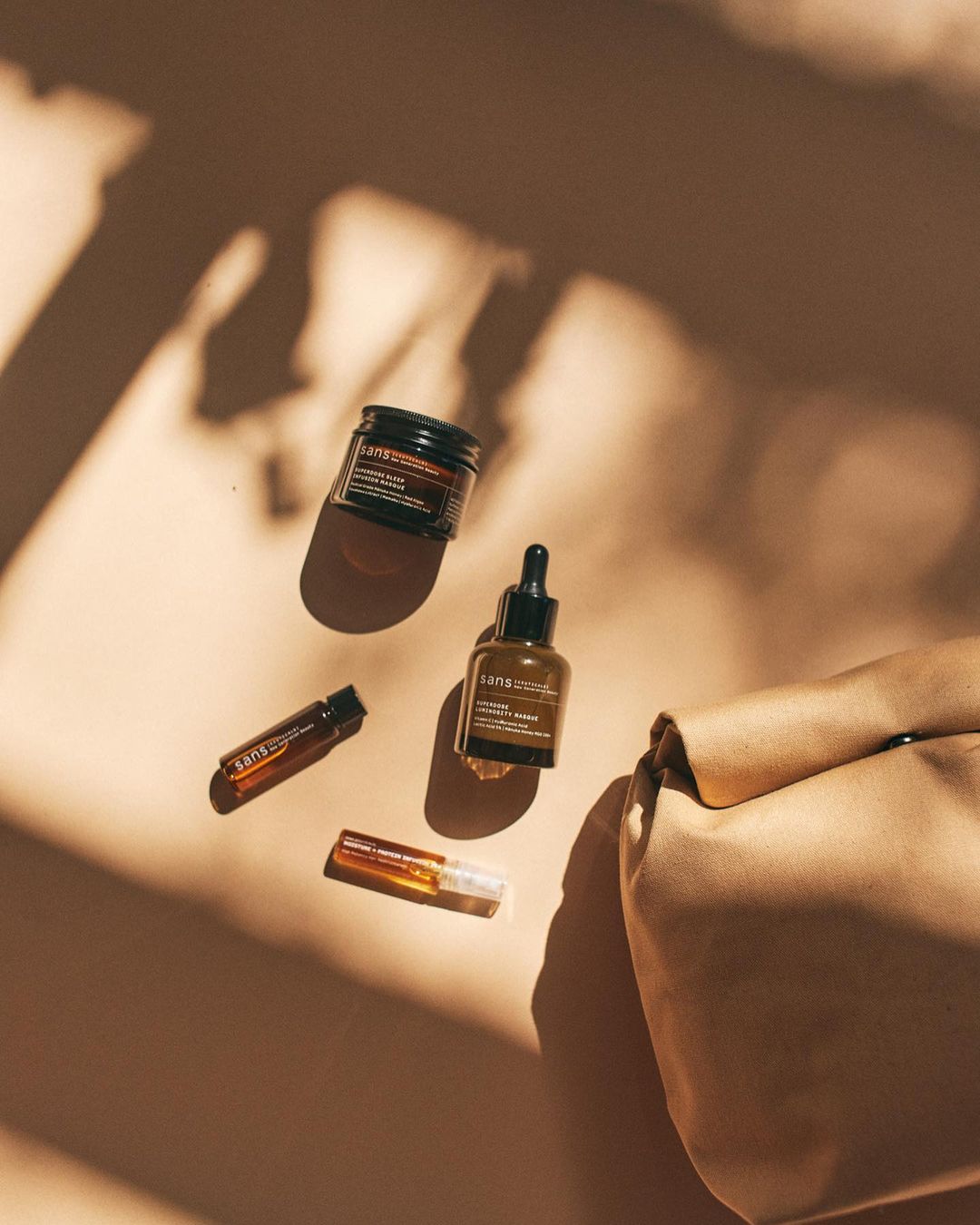 極緻光澤面膜 | Superdose Luminosity Masque
Sale price

HK$399.00
Regular price
(/)
Pickup available at afterhours. Studio
Usually ready in 24 hours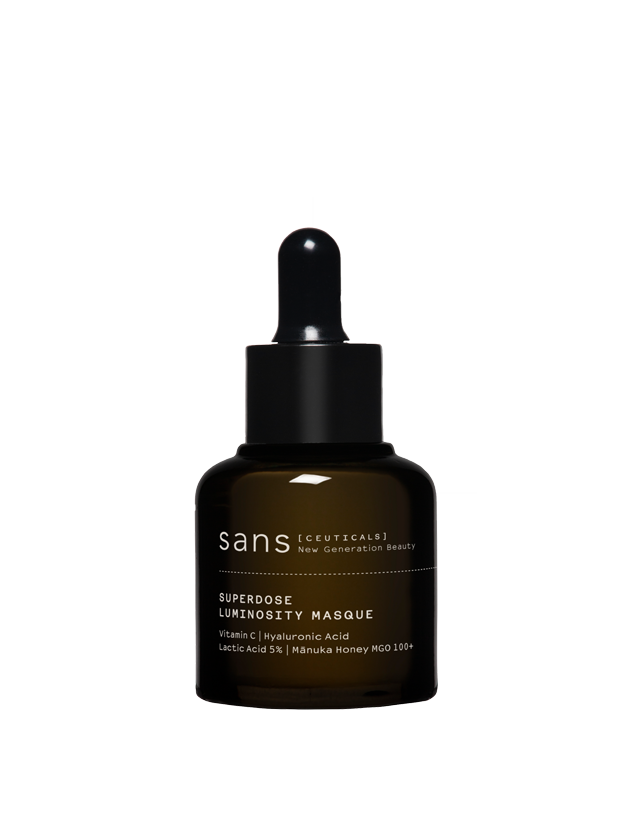 極緻光澤面膜 | Superdose Luminosity Masque
afterhours. Studio
Pickup available, usually ready in 24 hours
afterhours.
5B, KT ONE, 158 Wai Yip Street
Kwun Tong
Kowloon Hong Kong SAR
+85295422337
 一款全效生物活性面膜,全方位改善皮膚問題。活性乳酸有效亮澤和均勻膚色,同時修復皮膚屏障,為皮膚注入水分和營養,撫平和提亮膚色、減淡細紋、細緻毛孔。
A bio-active face treatment designed to increase skin radiance and luminosity while resurfacing the skin to enable the delivery of vital nutrients. Smooths and brightens, while improving hydration, skin texture and the appearance of pores and fine lines.

HIGHLY RECOMMENDED FOR

+ 乾性皮膚 Dry skin
+ 色素沉著 Pigmentation
+ 毛囊角化症 Keratosis pilaris
+ 暗瘡肌 Acne

敏感皮膚或剃須後應避免使用
Not recommended for sensitive skin or for use post shave.
使用後謹記使用防曬
Wear sunscreen after using the product
HERO INGREDIENTS

乳酸 Lactic acid
- 因其獨特的結構能使水分鎖緊在皮膚內,帶來難以置信的保濕效果。
- 有效加快曬傷皮膚修復,減少毛孔、細紋和皺紋,同時撫平表面紋理刺激膠原蛋白合成,加速細胞更新,並有助於淡化皮膚色素沉著。
- 通過與皮膚表面的神經肽積極相互作用來加強皮膚的屏障。

One of the more gentle hydroxy acids used in skin care that delivers numerous skin benefits: - Incredibly hydrating because of its unique structure allowing it to bind water within skin. - Helps fade skin pigmentation.Improves signs of sun-damaged skin and reduces pores, fine lines and wrinkles, while smoothing surface texture. trengthens the skin's barrier by encouraging ceramide production

醫用級麥盧卡蜂蜜 Medical-grade Mānuka honey

源自新西蘭,具有高度抗菌和消炎特性。提供出色的癒合性能,可加速傷口自然修復。它亦有很好的保濕效果,可以把水分吸收到皮膚中以進行滋養和恢復,還助於平衡皮膚的pH值。

New Zealand sourced, medical-grade Mãnuka honey
is highly valued for its antimicrobial and anti- inflammatory properties, accelerating natural wound repair to provide outstanding healing properties.
Mãnuka Honey works as a humectant, drawing vital moisture into the skin to nourish and restore. It also helps to balance skin pH levels.
RELATED ARTICLES
TIPS + MULTIFUNCTIONAL USE
面膜 Face Masque
將 1 滴管份量的面膜塗抹在乾淨和濕潤的臉上,避開眼部區域。靜置10 分鐘,然後用溫水沖淨皮膚。
*面膜因富含活性成分,開始時您可能會感到刺痛或溫熱,這屬於正常反應。為獲得最佳效果,請每週使用一次。

Dispense 1 dropper of masque onto fingertips and smooth over clean, damp skin. Cover face and neck, avoiding the eye area. Leave for 10 minutes, then rinse skin with warm water.
*Due to the active ingredients, you may experience a tingling or warming sensation. For best results, use weekly.

濕疹+毛囊角化症治療 Eczema+Keratosis Pilaris Treatment

每週使用一次用於治療毛囊角化和濕疹。定期對患處進行溫和去角質可光滑皮膚表面並增加吸濕性。
*後續護膚建議使用Barrier Restore Butter或 Activator 7 Oil 進一步治癒和恢復皮膚的屏障功能。

毛髮角化病: 俗稱"雞皮病",通常出現在上臂、大腿和臀部下方

Used weekly to treat keratosis pilaris and patches of eczema on the body. Regular gentle exfoliation of these conditions improves surface texture and increases moisture absorption. Follow with Sans [ceuticals] Cellular Repair Lotion or Activator 7 Oil to further heal and restore the skin's barrier function.

Keratosis Pilaris: dry, 'goosebump' skin usually found underneath the upper arms, thighs and buttocks.

SANS PRO-FACIAL:PRO-FACIAL DUO

Step ①:使用極緻多合一全效面膜敷5分鐘。
Step ②:再使用水亮注入睡眠面膜敷過夜。

這強大的組合可提供專業的結果。Step①作用是重塑和去除死皮細胞,以便更好地滲透接下來的活性物質。它還可以糾正皮膚的微生物組和 pH值,使皮膚更健康。 Step②則提供密集的滋養、抗炎活性和癒合作用,結果是全方位健康和發亮的皮膚。

When combined, this powerful duo delivers professional-only results. The role of Superdose Luminosity Masque is to resurface and remove dead skin cells to allow for better penetration of actives. It also corrects the skin's microbiome and pH for healthier functioning skin. Superdose Sleep Infusion Masque delivers an intensive hit of nourishment, anti-inflammatory activity and healing.

INGREDIENTS

Aqua, Lactic Acid, Glycerin, Betaine, Sodium Hydroxide, Leptospermum Scoparium [Mãnuka] Mel, Helianthus Annus [Sunflower] Seed Oil, Aloe Barbadensis [Aloe Vera] Leaf Juice, Terminalia Ferdinandiana [Kakadu Plum] Fruit Extract, Dehydroxanthan Gum, Tocopherol [Vitamin E], Panthenol [Provitamin B5], Sodium Hyaluronate, Dehydroacetic Acid, Alcohol Denat, Benzyl Alcohol, Potassium Sorbate, Propolis Extract, Sodium Benzoate, Alcohol, Fragrance.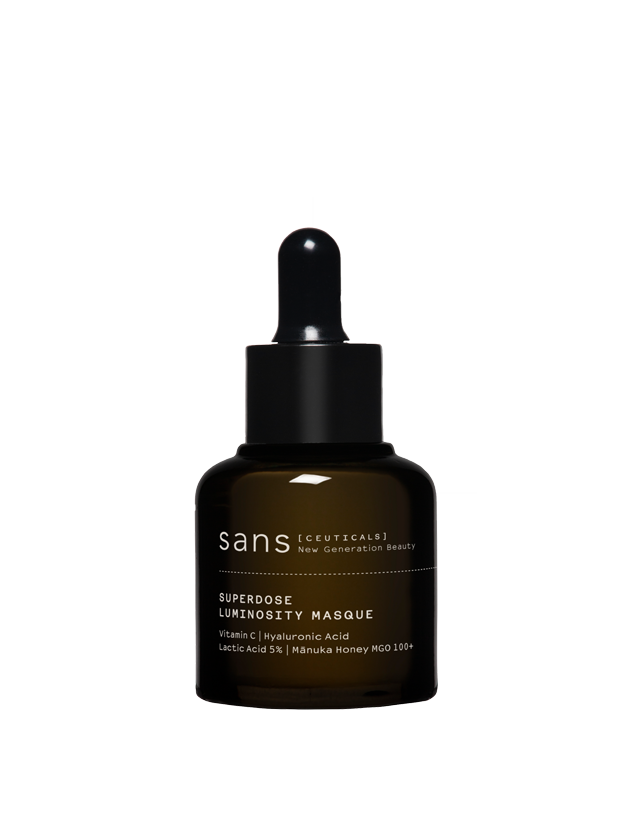 極緻光澤面膜 | Superdose Luminosity Masque
Sale price

HK$399.00
Regular price
Choose options