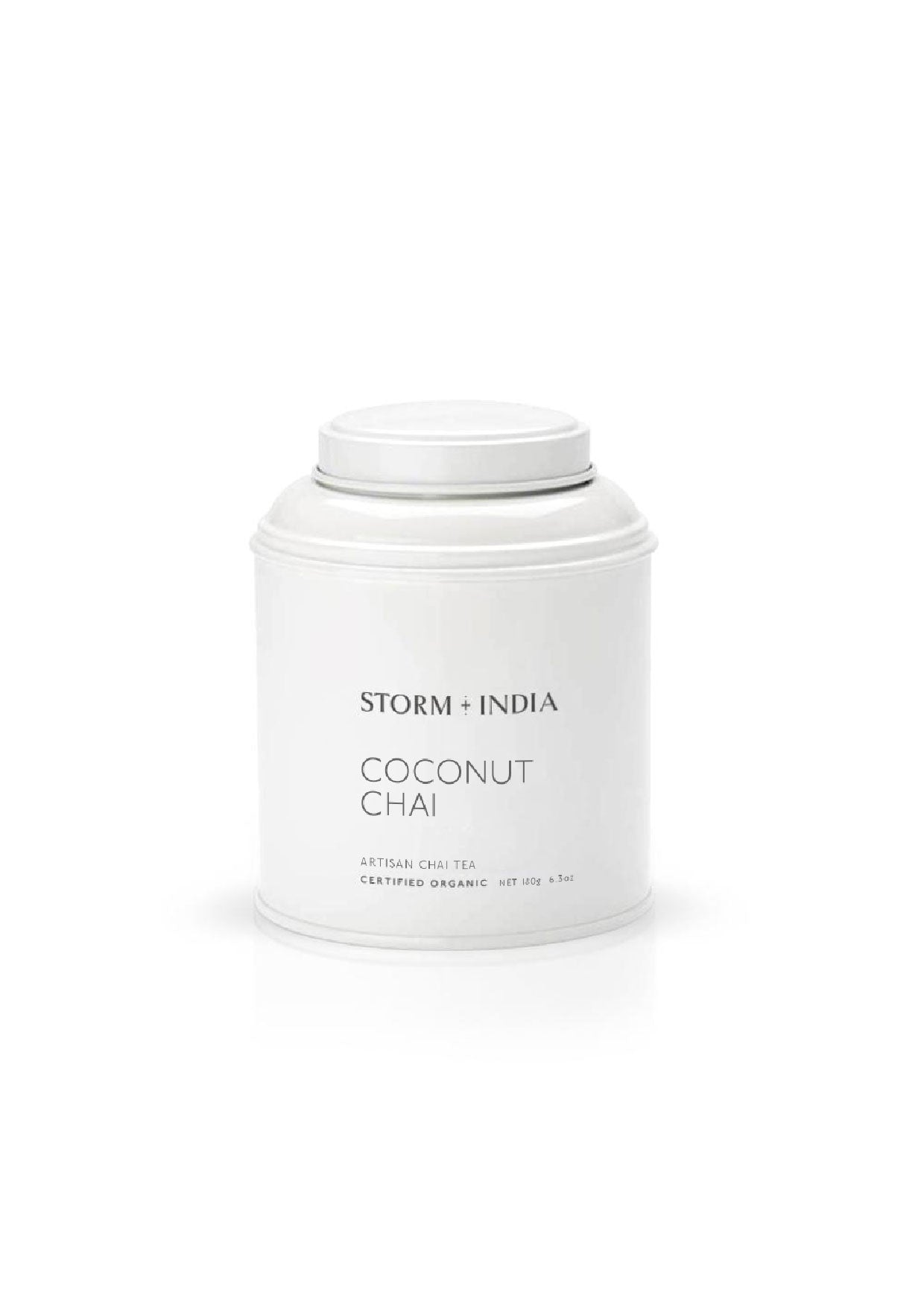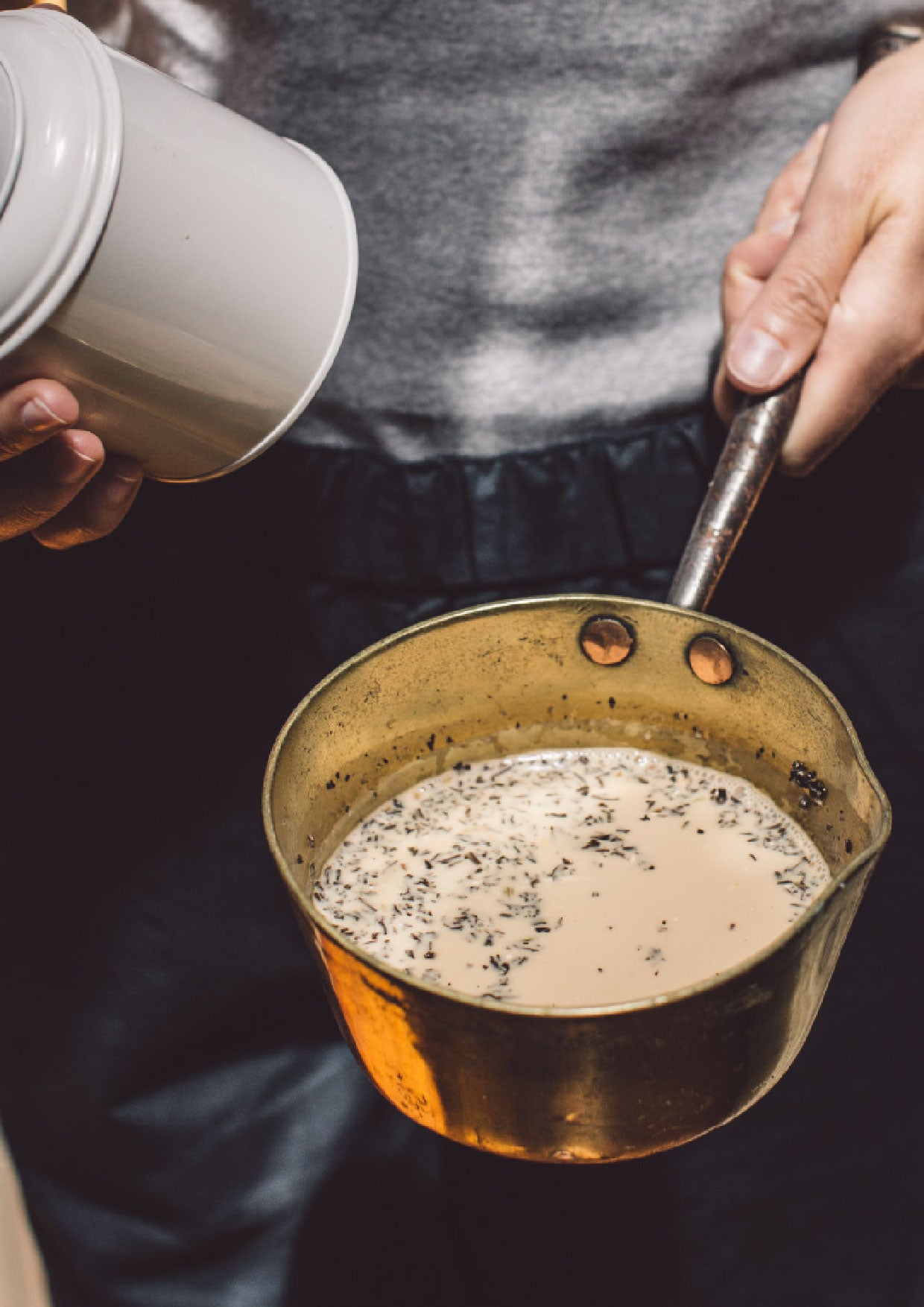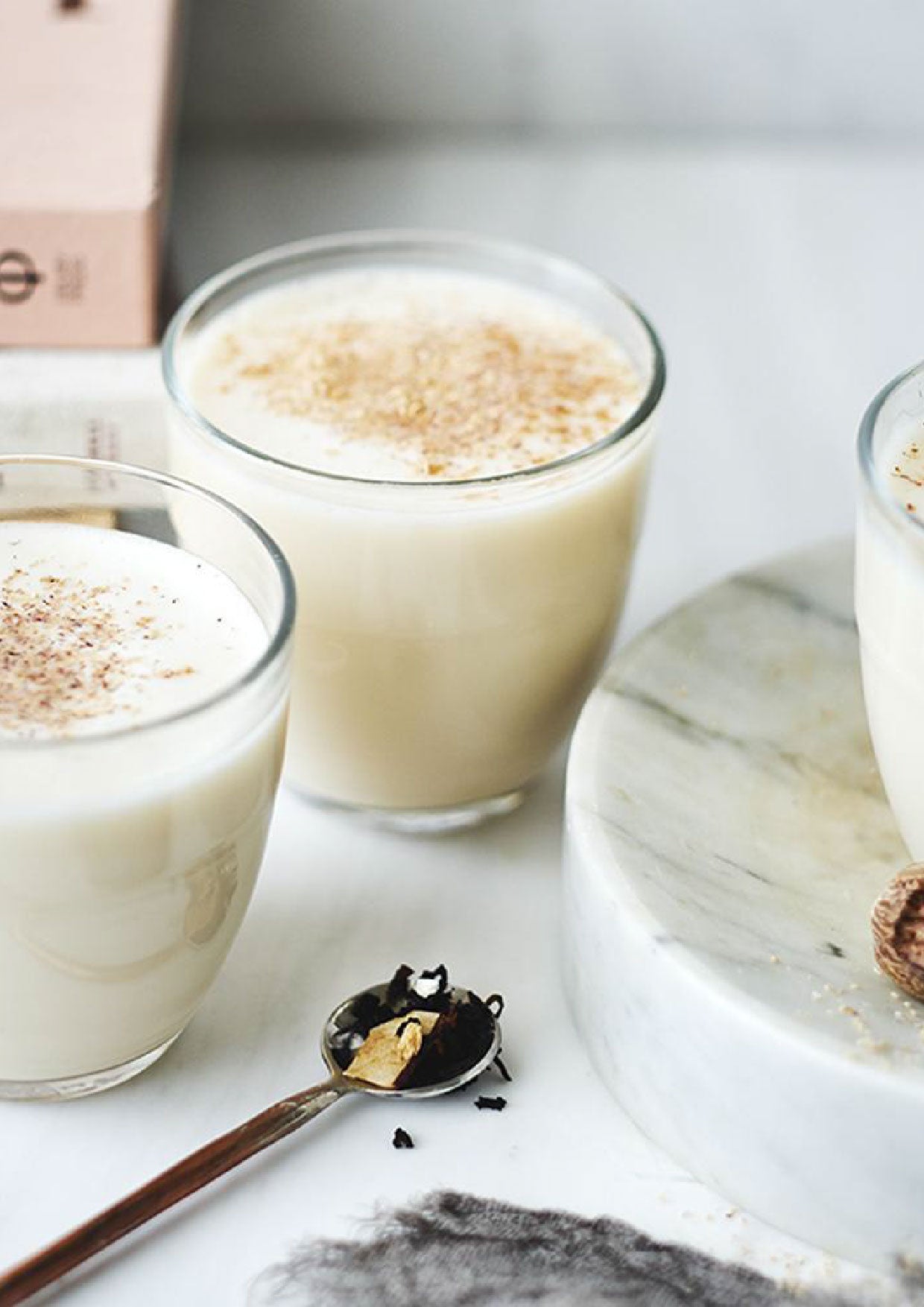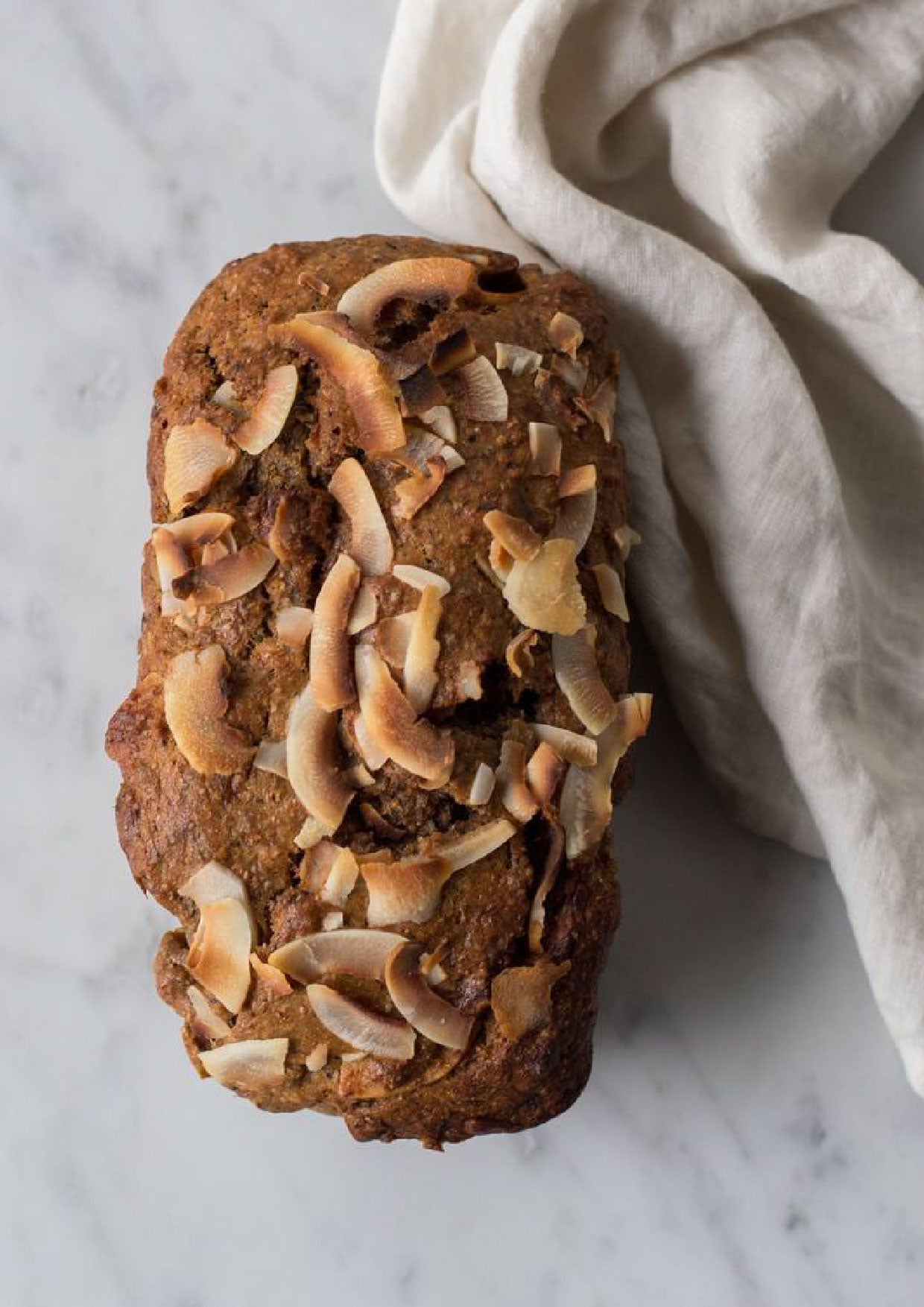 椰香阿薩姆柴茶 | Coconut Chai
Sale price

HK$339.00
Regular price
(/)
Pickup available at afterhours. Studio
Usually ready in 24 hours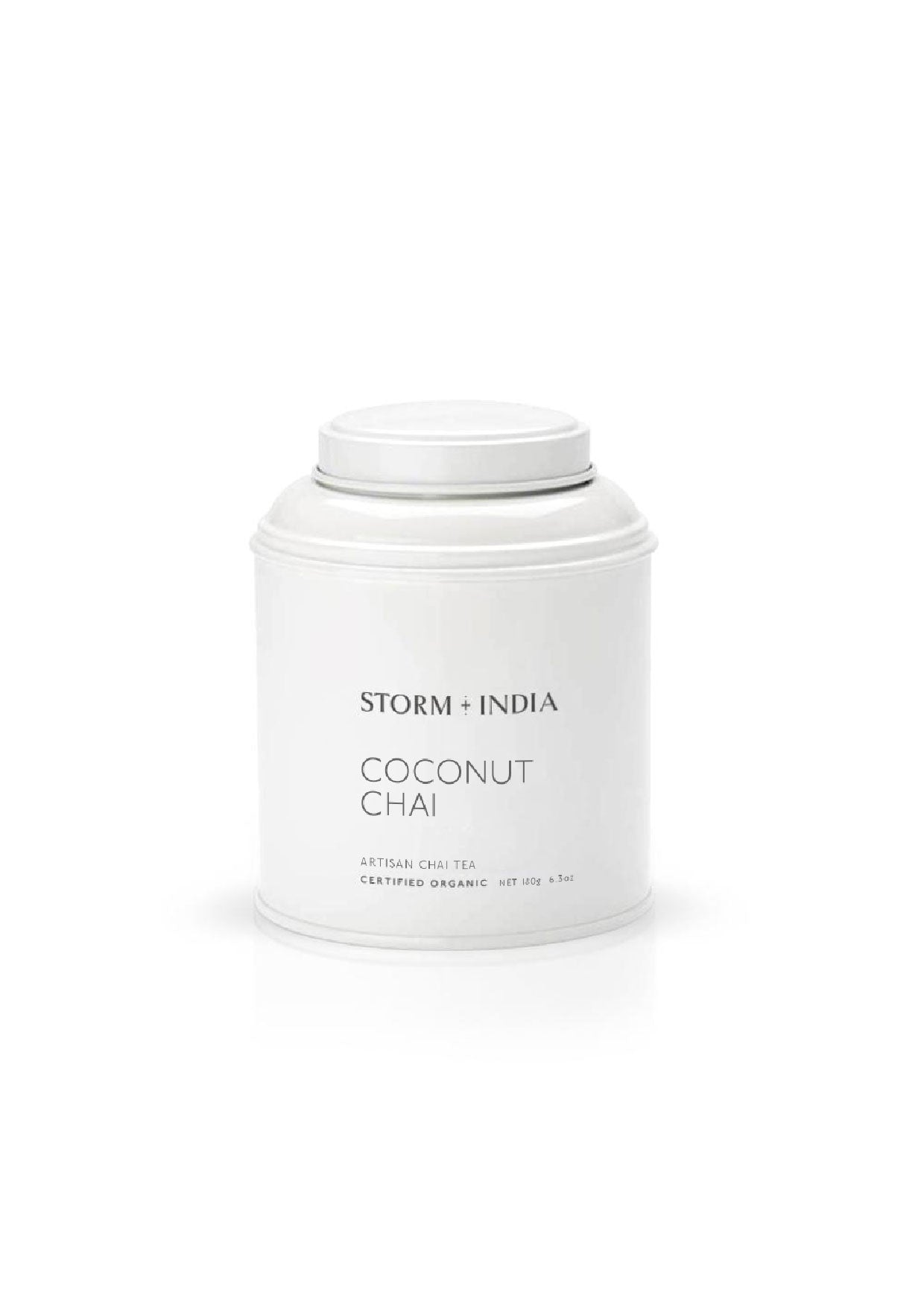 afterhours. Studio
Pickup available, usually ready in 24 hours
afterhours.
5B, KT ONE, 158 Wai Yip Street
Kwun Tong
Kowloon Hong Kong SAR
+85295422337
An Artisan Wellness Chai

這款椰香柴茶香氣獨特、溫暖且美味,茶底使用了香氣濃郁的頂級阿薩姆紅茶,混合了烘烤過的椰子、溫暖的生薑和肉桂,一口喝下去喉嚨溫溫的,身體也都暖起來,十分舒服。

這款茶獨特的香料能刺激感官,緩解對甜食渴望,可以單喝或加入牛奶製成柴茶拿鐵飲用。

古老的獨特香氣,茶香、奶香、糖香、香料的辛辣滿滿的異國風味,對於印度人來說,Chai是每日必喝的「百寶茶」。它除了能幫助消化外,還可以提高免疫系統、暖身活血、消炎和達到排毒效果。加上牛奶和糖,更有安眠、減壓的作用。

Mellow, warming and delicious, this dreamy chai takes you away at first sip. A spiced black tea, our Coconut Chai is a beautiful blend of fragrant toasted coconut, warming ginger and cinnamon. It stimulates the senses and eases those afternoon sweet cravings. Rich, calming and comforting, drinking this brew is an indulgent experience. Drink it black or as an infused, creamy chai latte.

FUNCTIONAL INGREDIENTS

有機阿薩姆紅茶 Organic Assam Black Tea
富含抗氧化劑和消除炎症的特性,防止中風和心臟病、幫助飯後消膩和預防感冒。秋冬時還能暖體抗寒,在秋季泡上一杯暖暖的紅茶,不但可以暖身體,還可以起到防病的作用。

有機紅茶 Organic Black Tea
紅茶中富含多酚(一種抗氧化劑),有助於減少炎症。

肉桂 Cinnamon
肉桂通常用於放鬆肌肉、減少脹氣和加熱腸道,它亦具有抗菌和抗真菌作用。

生薑 Ginger
可促進消化,幫助人體排毒和提高免疫力。它亦經常被用來舒緩暈車和晨吐症狀


HOW TO INFUSE 

Teaspoon per cup / 100°C / 3 minutes
每杯加入1茶匙茶,使用100°C水沖泡3分鐘

單喝(冷熱皆可):用水沖泡,或加入椰子或杏仁等植物性奶類飲用,最後加一勺蜂蜜調味。
柴茶拿鐵:加入2茶匙茶葉和一杯牛奶或植物奶,一起輕輕煮沸。依個人喜好加入適當蜂蜜。

Storm + India 的茶罐設有兩層蓋子,可保護茶免受光線、空氣和濕氣的影響,讓茶葉保持新鮮並保留其芳香風味。

植物油墨印刷 // 簡約有質感的外觀,放在廚房、餐桌也是一件賞心悅目的裝飾品。

Storm + India modern tea tins were created to keep the organic loose leaf tea fresh and retain its aromatic flavour. The tea tin has been designed with two lids to protect the tea from light, air and humidity. The brand creates a cool design statement on any kitchen bench or workplace shelf. 

ORGANIC INGREDIENTS 

有機紅茶*、生薑絲*、肉桂*、天然香料和椰子條*。
*經過有機認證 含咖啡因

Organic Black Tea*, Ginger Bits*, Cinnamon*, Natural Flavour and Coconut Strips*.
*Certified Organic Contains Caffeine

CERTIFICATION

新西蘭BioGro 有機認證 純素  植物來源
BioGro New Zealand Certified Organic, Vegan, Plant-based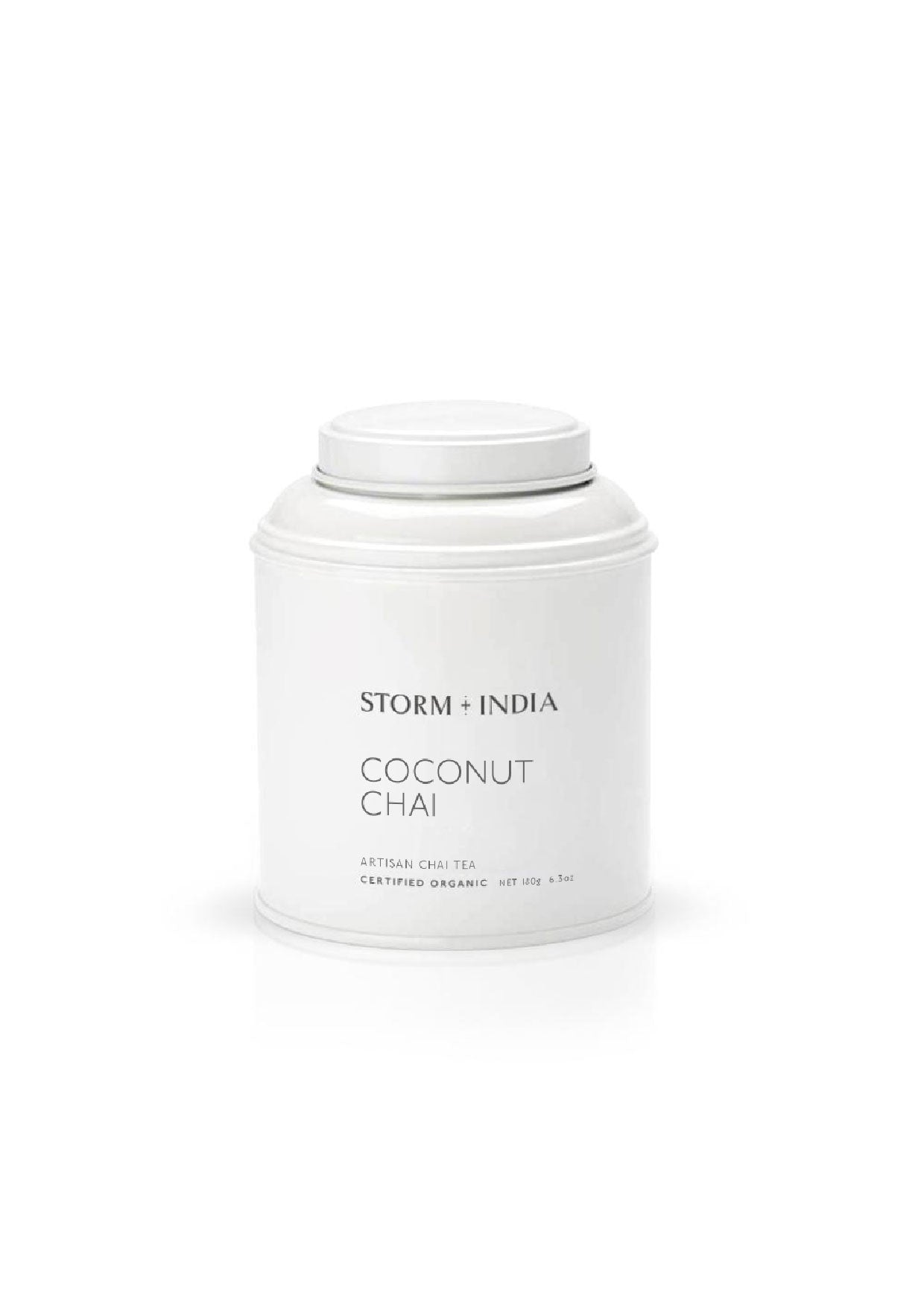 椰香阿薩姆柴茶 | Coconut Chai
Sale price

HK$339.00
Regular price
Choose options