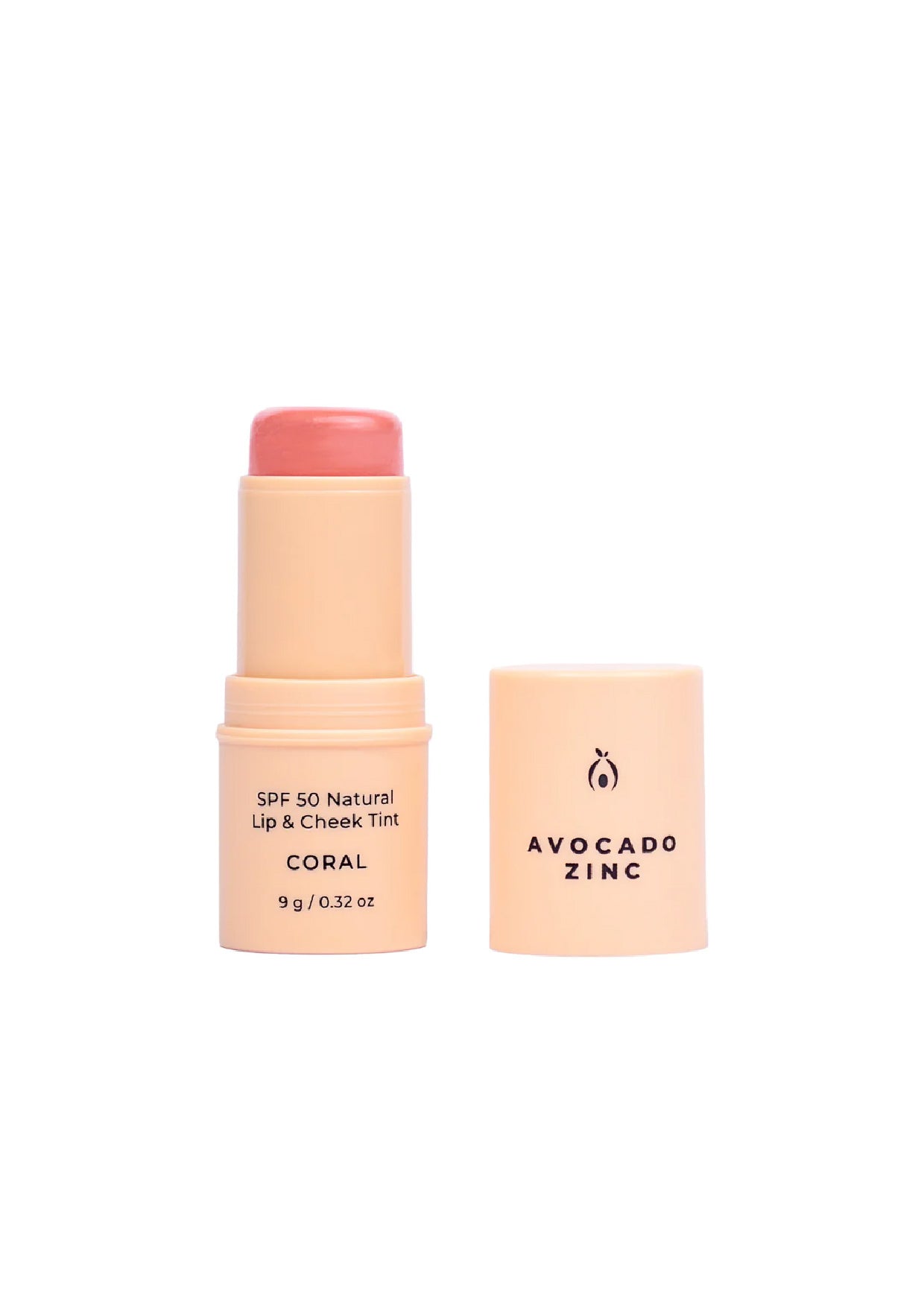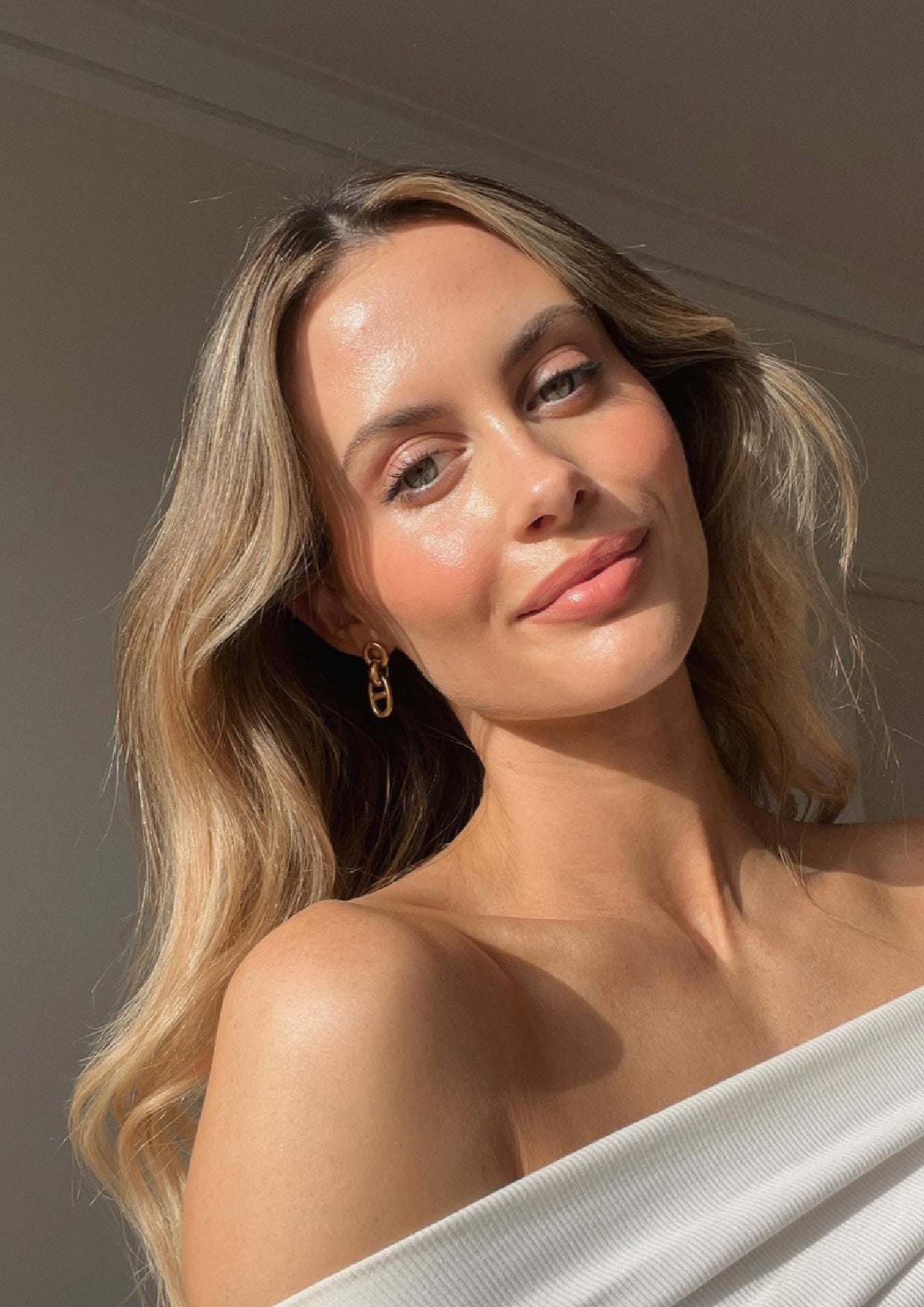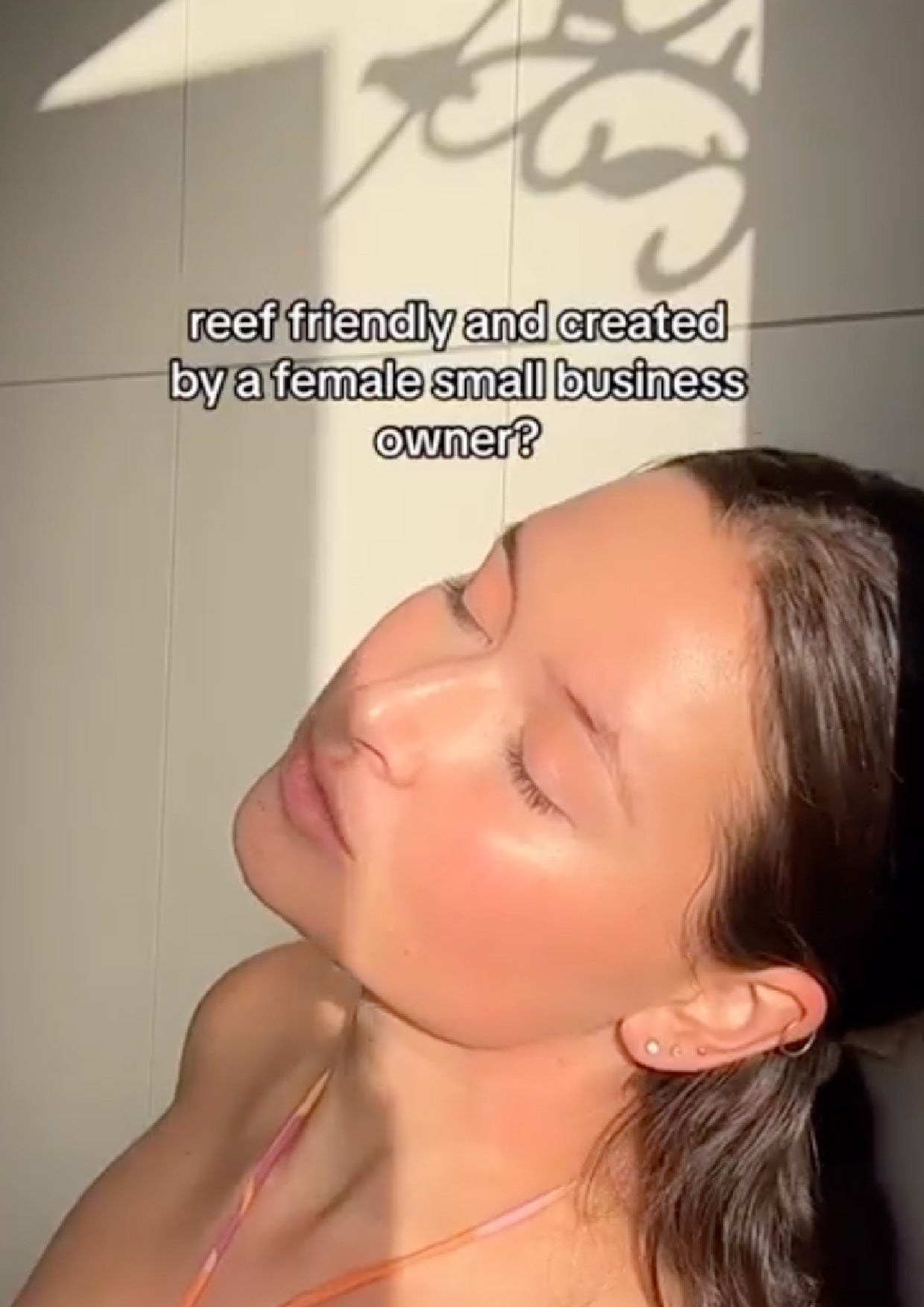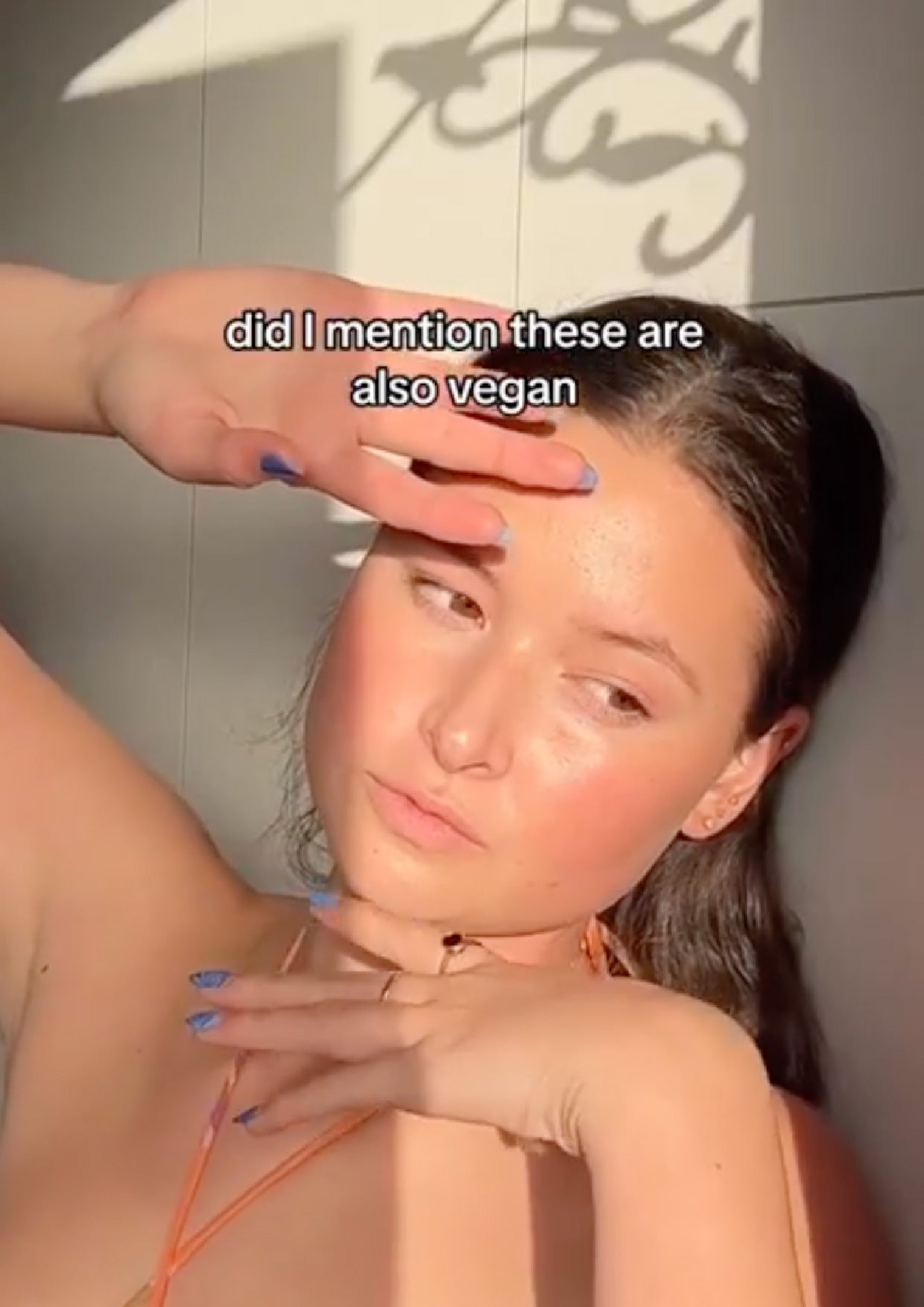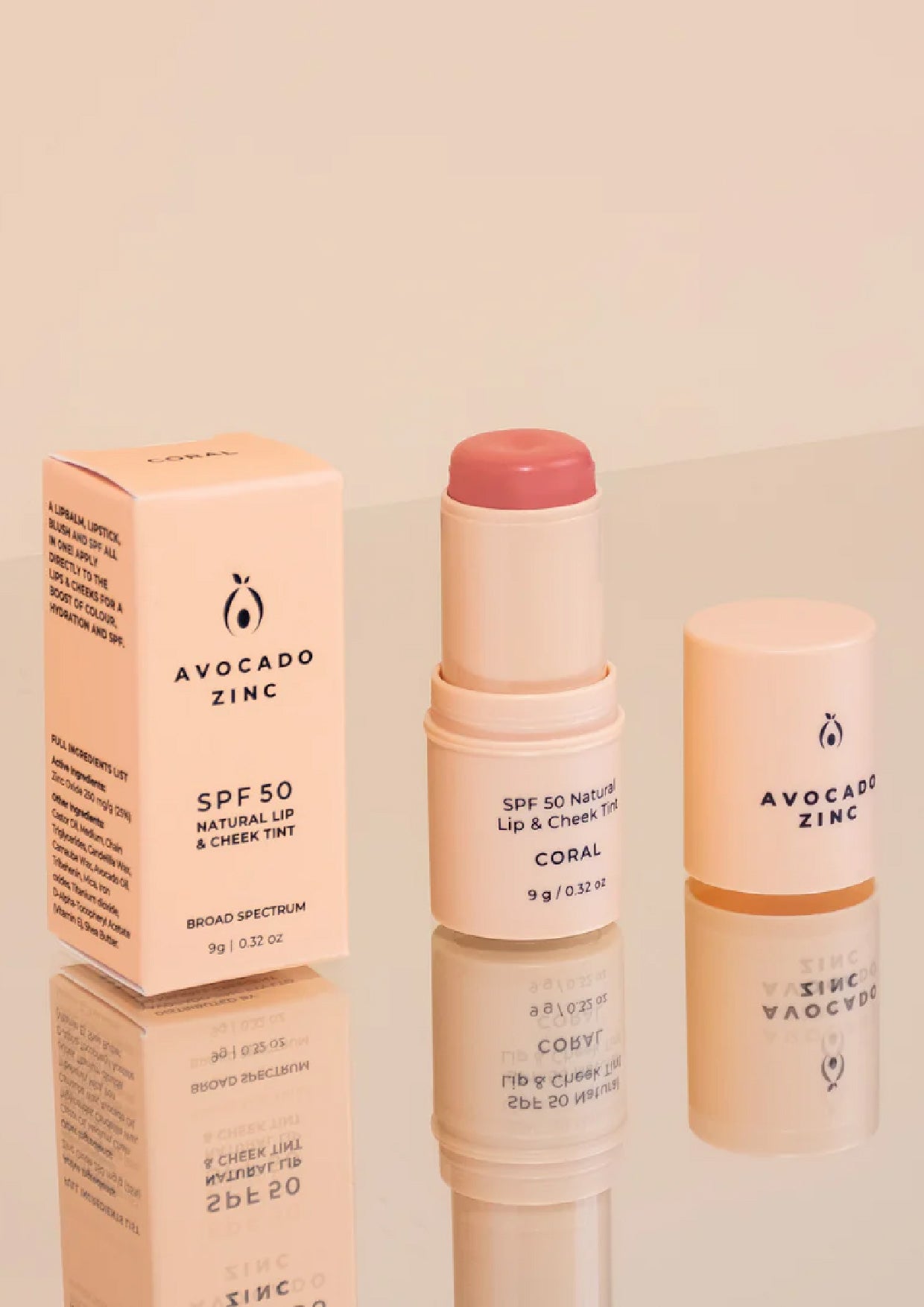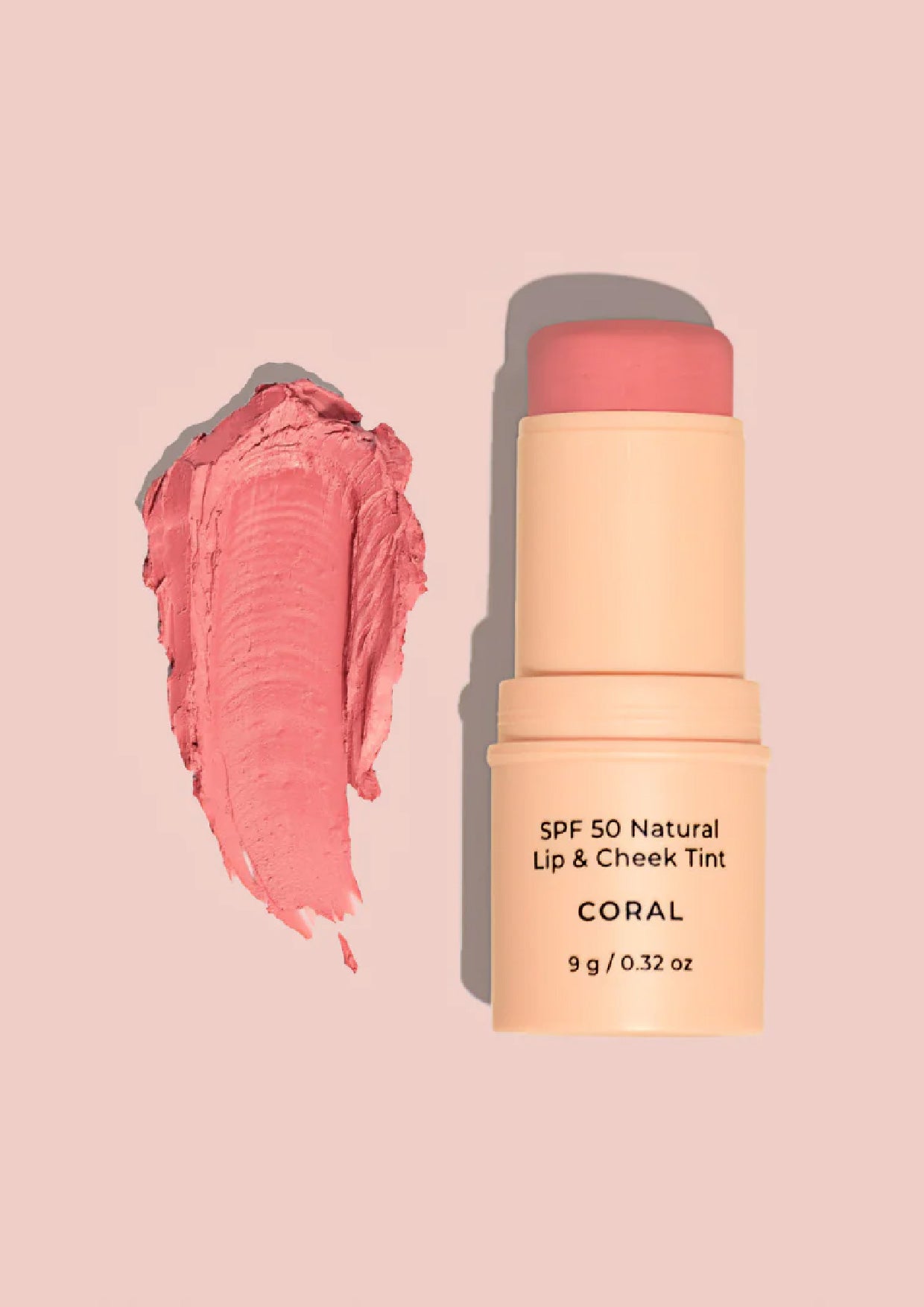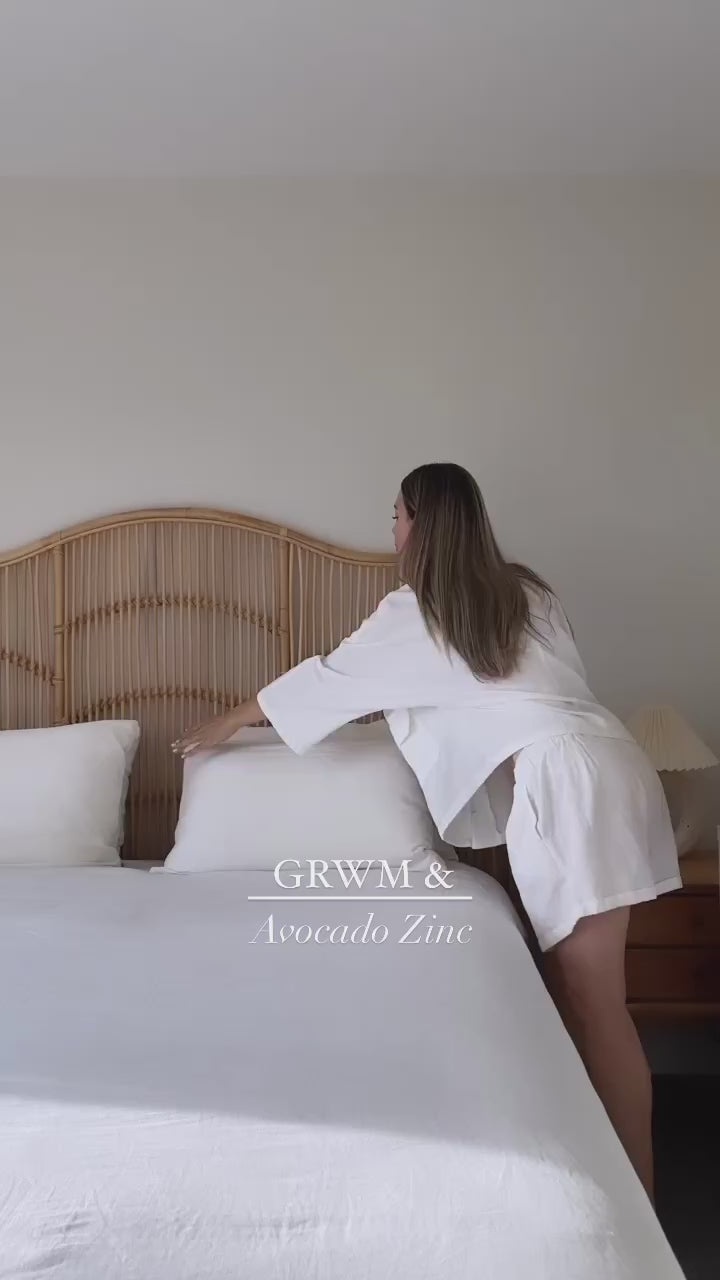 SPF50 唇頰美妝補濕棒 (珊瑚色)|SPF50 MOISTURISING TINT (CORAL)
Sale price

HK$189.00
Regular price
(/)
Pickup available at afterhours. Studio
Usually ready in 24 hours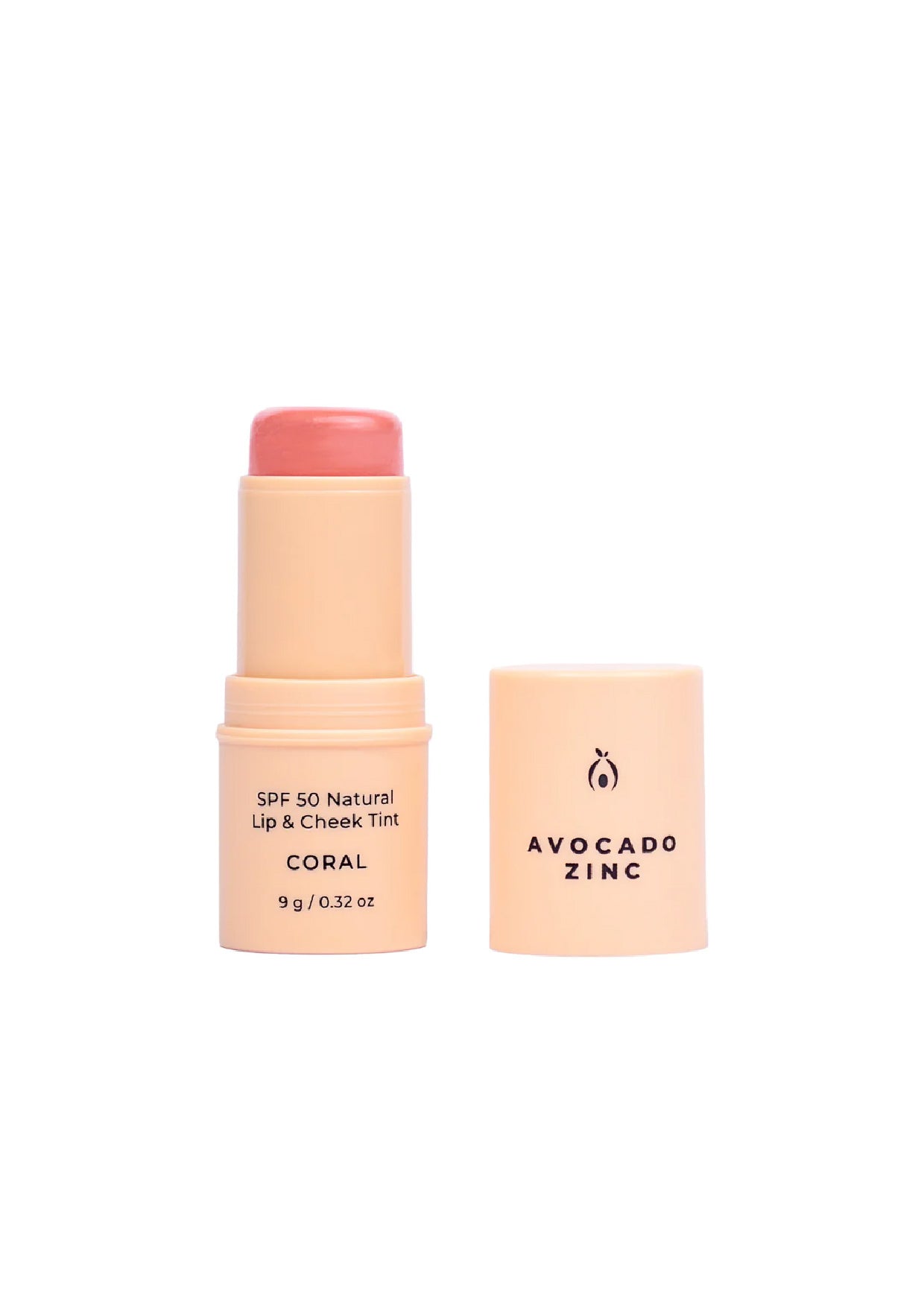 SPF50 唇頰美妝補濕棒 (珊瑚色)|SPF50 MOISTURISING TINT (CORAL)
afterhours. Studio
Pickup available, usually ready in 24 hours
afterhours.
5B, KT ONE, 158 Wai Yip Street
Kwun Tong
Kowloon Hong Kong SAR
+85295422337
SPF50 全效廣譜 | 純素 | 零殘忍 | 珊瑚礁友好

介紹我們最新的產品,SPF 50 自然唇頰美容棒(珊瑚色)。這款多功能的美容棒可以當作唇膏、口紅、腮紅、眼影和防曬霜。它富含牛油果油、乳木果油、蓖麻油和維生素E,是您每天的美容必需品,可以為您的膚色帶來色彩、保濕和防曬保護。

Introducing our newest product, the SPF 50 Natural Lip & Cheek Tint Coral. This multi-purpose beauty stick acts as your lip balm, lipstick, blush, eye shadow and SPF all in one. Enriched with Avocado Oil, Shea Butter, Castor Oil & Vitamin E, this everyday beauty essential will give your complexion a boost of colour, hydration and sun protection. 

WHY WE LOVE
五合一唇膏、口紅、腮紅、眼影和防曬霜

一個簡單的步驟,帶來色彩、保濕和防曬

100%天然 - 不含重金屬、防腐劑或香料

深層保濕,富含保濕的乳木果油和牛油果油

不含防腐劑、香料、化學活性成分和重金屬

孕婦和哺乳期婦女可以放心使用

美麗的桃紅色調,適合膚色較白或較深的人使用
5-in-1 Lip balm, Lip stick, Blush, Eye Shadow & SPF

Boost of colour, hydration & SPF in 1 simple step

100% Natural

 

- no heavy metals, preservatives or fragrances

 

Deeply Moisturising, Infused with hydrating Shea Butter & Avocado Oil

Free from Preservatives, Fragrances, Chemical Actives & Heavy Metals

Safe for Pregnancy & Breastfeeding

Beautiful Peachy Coral Tones to suit both fair & tanned skin types
HERO INGREDIENTS

牛油果油 Avocado Oil
牛油果油含豐富的單不飽和脂肪酸和維生素E,可以幫助保持皮膚水分和彈性,抗氧化,減少曬傷和皮膚老化。

乳木果油 Shea Butter
乳木果油具有保濕、滋潤和修復皮膚的作用,可以減少皮膚炎症和曬傷。

蓖麻油Castor Oil
蓖麻油含有高濃度的亞麻酸,有助於減少皮膚發炎和炎症反應。

維生素E Vitamin E
維生素E是一種抗氧化劑,可以減少自由基的損傷,保護皮膚免受紫外線和污染物的侵害。

HOW TO USE

在曝露於陽光下至少20分鐘前,直接塗抹在唇部、臉頰和眼瞼上。使用手指或我們的防曬刷均勻塗抹。游泳、擦拭或運動後,請經常重新塗抹。避免直接接觸眼睛。如果出現刺激,請停止使用。曝露於陽光下時,請戴上防曬霜、防曬服裝、太陽眼鏡和帽子。存放在30度以下。

Apply directly to the lips, cheeks and eye lids at least 20 minutes before sun exposure. Use your fingers or our SPF brush to blend for a seamless finish. Re-apply frequently especially after swimming, towelling or exercising. Avoid direct contact with eyes. If irritation occurs, discontinue use. Avoid prolonged exposure to sun. When exposed to sun, wear sunscreen, protective clothing, sunglasses and a hat. Store below 30 degrees.

SUSTAINABLE

使用100%回收塑膠棒和完全可回收的包裝
由澳大利亞西部珀斯的TGA註冊製造商製造

100% Recycled Plastic Sticks & Fully Recyclable Packaging
Made by a TGA registered manufacturer

FULL INGREDIENTS LIST

活性成分:氧化鋅250毫克/克(25%)
其他成分:蓖麻油、中鏈甘油三酯、蠟菊花蠟、棕櫚蠟、牛油果油、三油酸甘油酯、雲母、氧化鐵、二氧化鈦、維生素E(D-α生育酚醋酸酯)、乳木果油

Active ingredient: Zinc Oxide 250 mg/g (25%)
Other Ingredients: Castor Oil, Medium Chain Triglycerides, Candelilla Wax, Carnauba Wax, Avocado Oil, Tribehenin, Mica, Iron Oxides, Titanium Dioxide, Vitamin E (D-Alpha Tocopheryl Acetate), Shea Butter 

Made in Perth, Western Australia
9g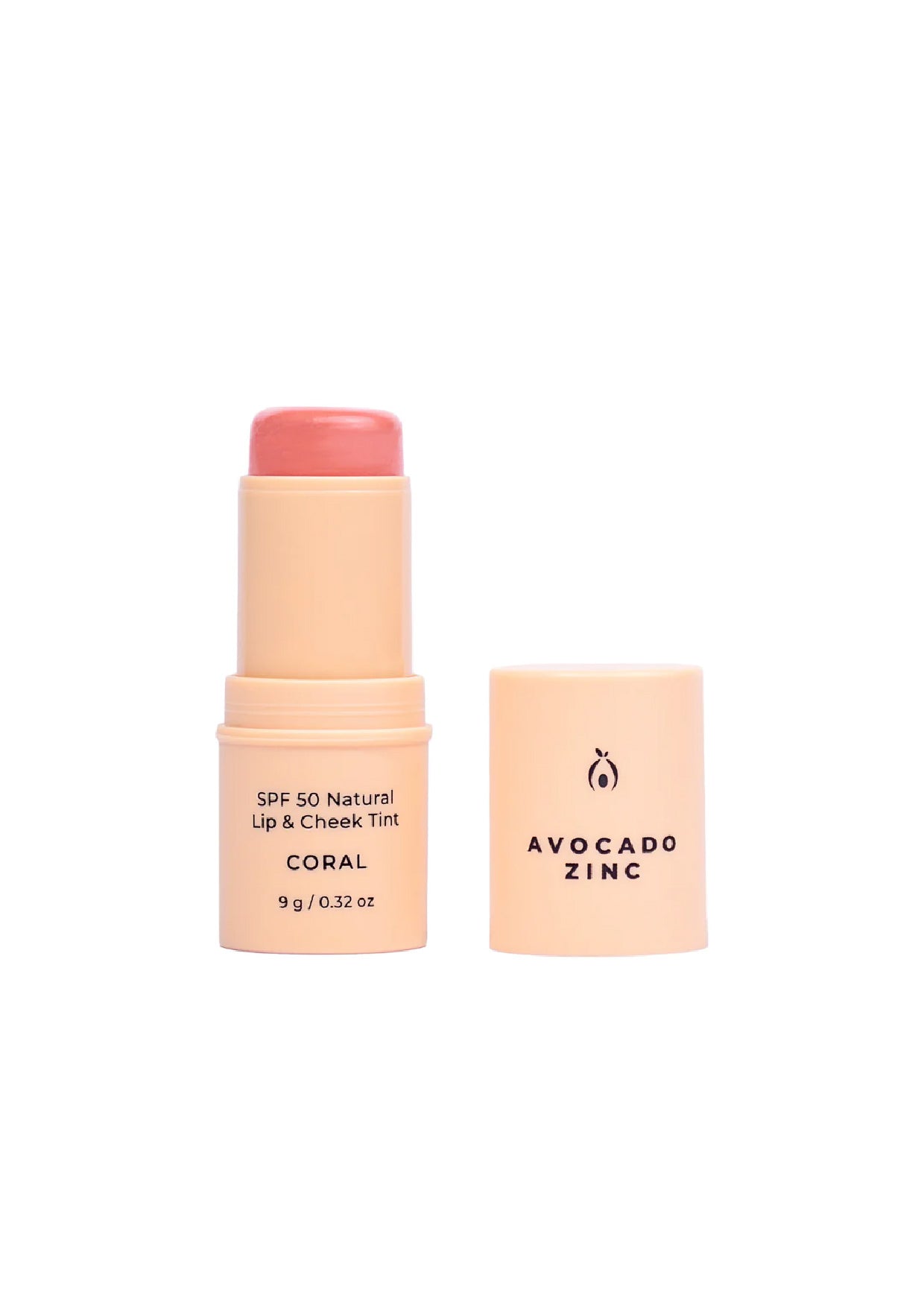 SPF50 唇頰美妝補濕棒 (珊瑚色)|SPF50 MOISTURISING TINT (CORAL)
Sale price

HK$189.00
Regular price
Choose options