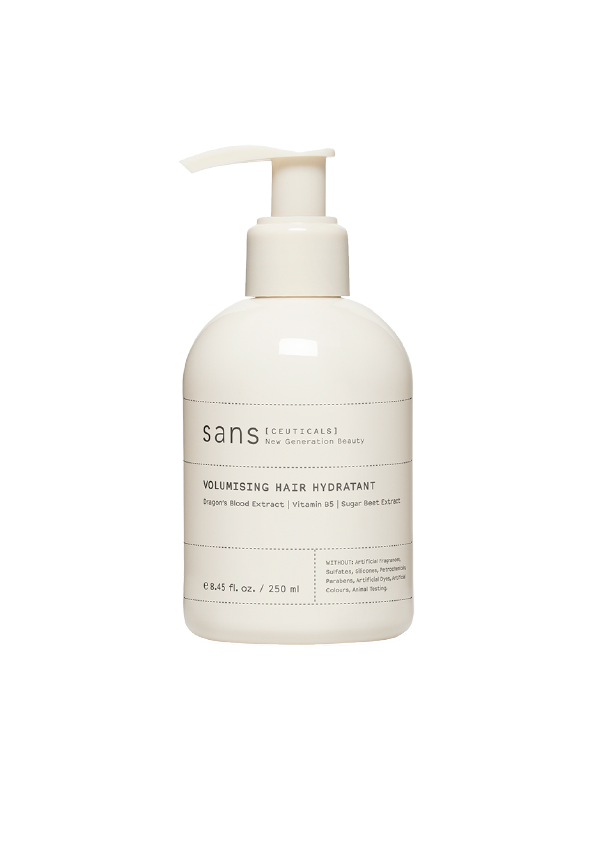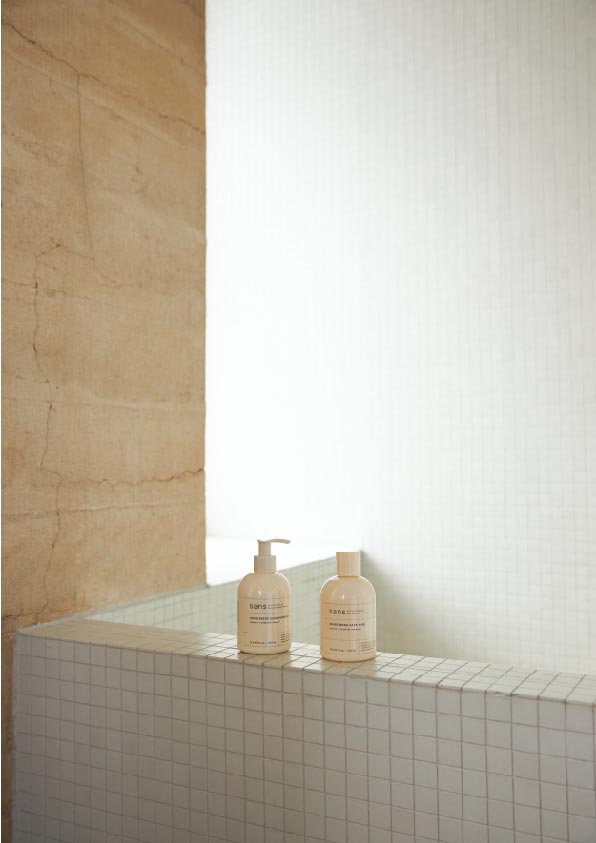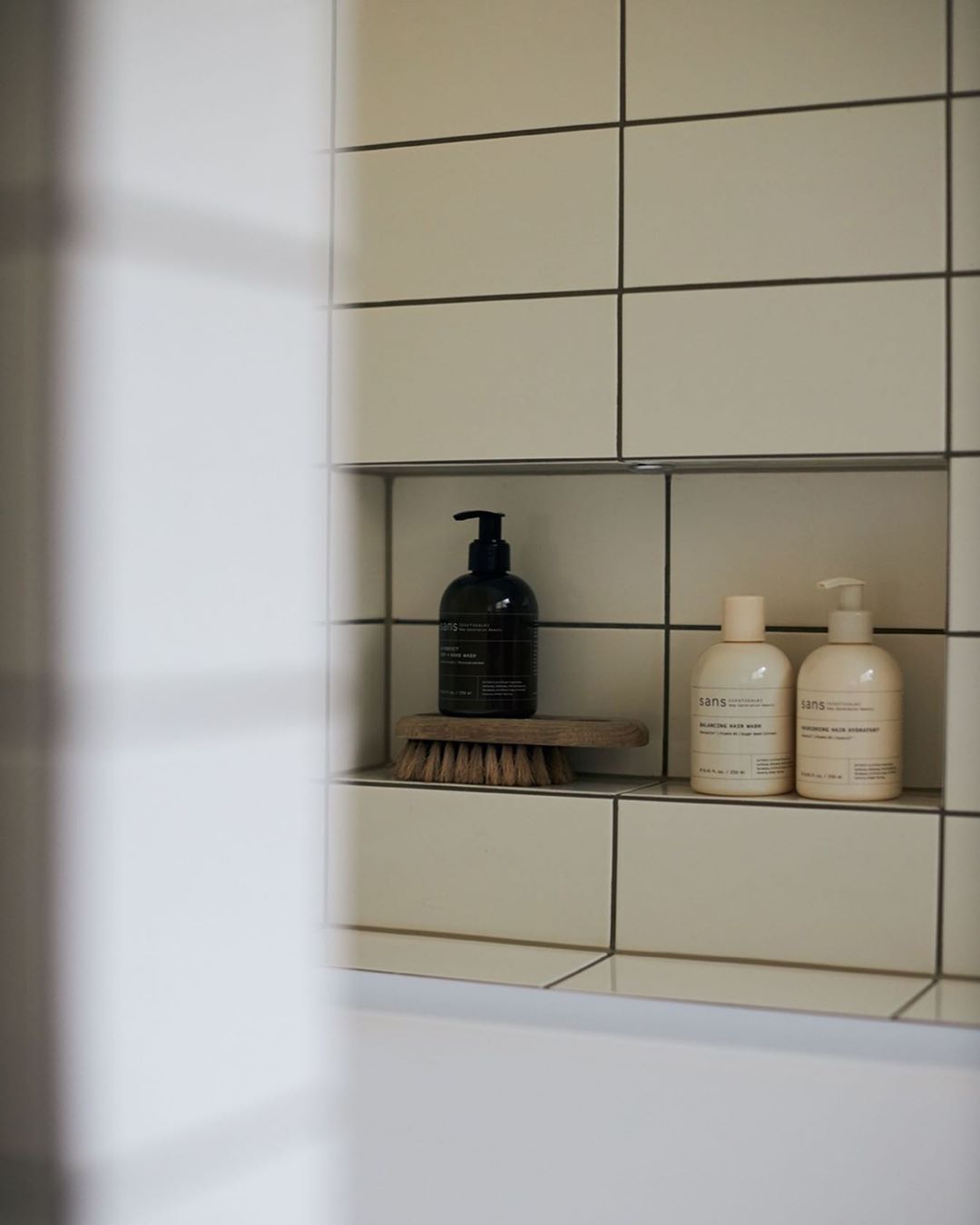 豐盈護髮乳 | Volumising Hair Hydratant
Sale price

HK$219.00
Regular price
(/)
Pickup available at afterhours. Studio
Usually ready in 24 hours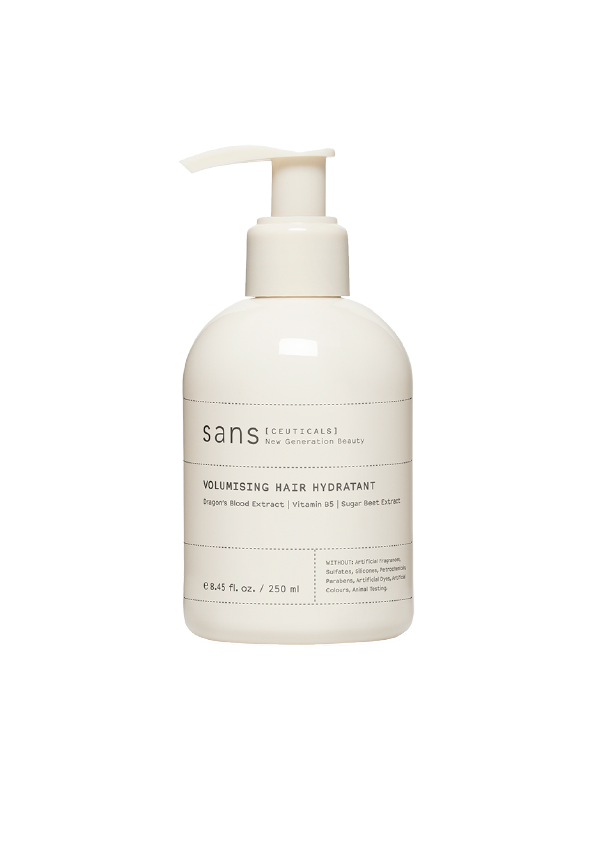 豐盈護髮乳 | Volumising Hair Hydratant
afterhours. Studio
Pickup available, usually ready in 24 hours
afterhours.
5B, KT ONE, 158 Wai Yip Street
Kwun Tong
Kowloon Hong Kong SAR
+85295422337

輕盈的配方,可使您的頭髮清爽、豐盈蓬鬆和有彈性。其活性成分給予頭髮纖維飽滿感,同時增強頭髮韌度和水分。
A lightweight formula that will leave your hair feeling fresh, plump and full of life. Formulated with key active ingredients to give the hair fibre substance and fullness while boosting strength and hydration.

SANS SCIENCE
sans的科學觀點:最健康的頭髮必須蛋白質、脂質和水分三方面平衡。 我們會根據這個理論調配洗護產品,來保持頭髮的強壯健康。
Healthy hair has a balance of protein, lipids and moisture. When we formulate our Hydratants, we dial up these essential elements to maintain healthy, strong hair.

HIGHLY RECOMMENDED FOR
+ 細幼軟髮 Fine, limp hair
+ 油性髮根 Oily roots

HOW TO USE
塗抹前,請從濕髮中擠出多餘的水分,避免稀釋產品。在頭髮中末段使用護髮乳,等待30秒鐘後沖洗乾淨。為確保用後頭髮保持清爽、豐盈,請避免在根部區域使用。
Before applying, squeeze out excess moisture from wet hair to avoid dilution and boost product performance.
Work Hydratant through mid-lengths and ends to increase penetration. Leave for 30 seconds to restore, then rinse well. To ensure maximum volume, avoid applying Sans [ceuticals] Hydratant to the root area.

HERO INGREDIENTS
維生素B5 VitaminB5
具有出色的平滑和光澤功能。極細的分子,使它可以穿透毛鱗片,增強頭髮韌性和耐熱性,使其不易折斷,回復豐盈蓬鬆。
Possesses exceptional smoothing and shine capabilities. It also has a small molecule, allowing it to penetrate the hair cuticle to provide strength, resistance and volume.

各種分子量蛋白質 Varied Molecular Weight Proteins
小分子蛋白質能夠穿透頭髮纖維的表皮層以增強強度和抵抗力。
Small molecular proteins are able to penetrate the cuticle layer of the hair fibre to build strength and resistance.

甜菜提取物 Sugar Beet Extract
一種強力的保濕劑和抗刺激劑,可促進水合作用,同時舒緩和鎮定頭皮。
A powerful humectant and anti-irritant, sugar beet extract boosts hydration while soothing and calming the scalp.

血竭 Dragon's Blood Extract
一種強大的抗氧化劑,可保護頭髮纖維韌度,增加捲髮並促進健康的頭髮生長。
A powerful antioxidant that protects the hair fibre, boosts volume and encourages healthy hair growth.

INGREDIENTS
鯨蠟硬脂醇,甘油,椰子油,亞麻仁籽油,山嵛基三甲基硫酸鹽,甜菜鹼,水解小麥蛋白,泛醇[維生素原B5],巴豆Lechleri [龍血]樹脂提取物,瓜爾膠羥丙基三氯化銨,生育酚[維生素E],脫氫乙酸和芐醇,山梨酸鉀,檸檬酸,乙二胺二琥珀酸三鈉,香氣,水,聚季銨鹽7
Cetearyl Alcohol, Glycerin, Cocos Nucifera [Coconut] Oil, Linum Usitatissimum [Linseed] Seed Oil, Behentrimonium Methosulfate, Betaine, Hydrolyzed Wheat Protein, Panthenol [Provitamin B5], Croton Lechleri [Dragon's Blood] Resin Extract, Guar Hydroxypropyltrimonium Chloride, Tocopherol [Vitamin E], Dehydroacetic Acid & Benzyl AlcoholvPotassium Sorbate, Citric Acid, Trisodium Ethylenediamine Disuccinate, Fragrance, Aqua, Polyquaternium-7

WITHOUT
沒有動物測試,人造香料,硫酸鹽,矽酮,石化產品,對羥基苯甲酸酯,PEG,鄰苯二甲酸鹽或人造色素。
Animal testing, artificial fragrances, sulfates, silicones, petrochemicals, parabens, PEGs, phthalates or artificial colours.

250 ml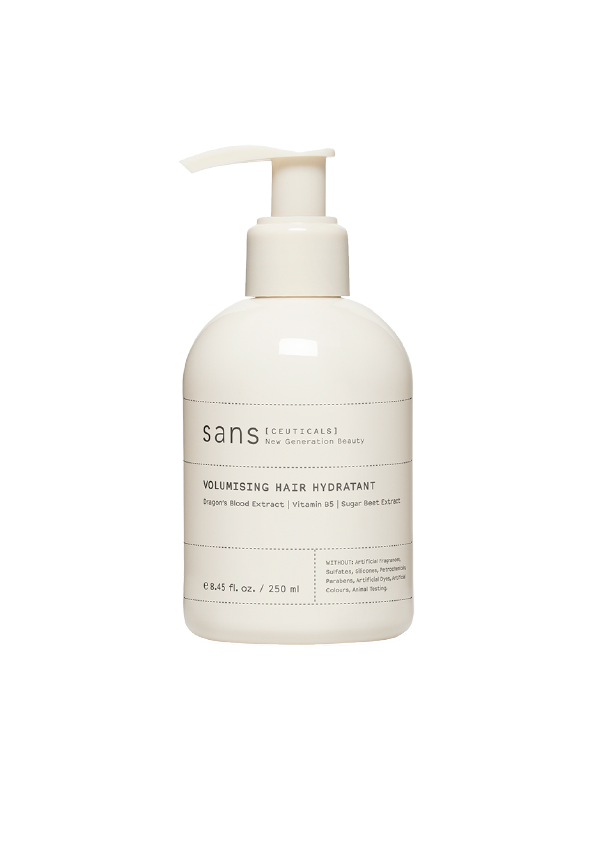 豐盈護髮乳 | Volumising Hair Hydratant
Sale price

HK$219.00
Regular price
Choose options