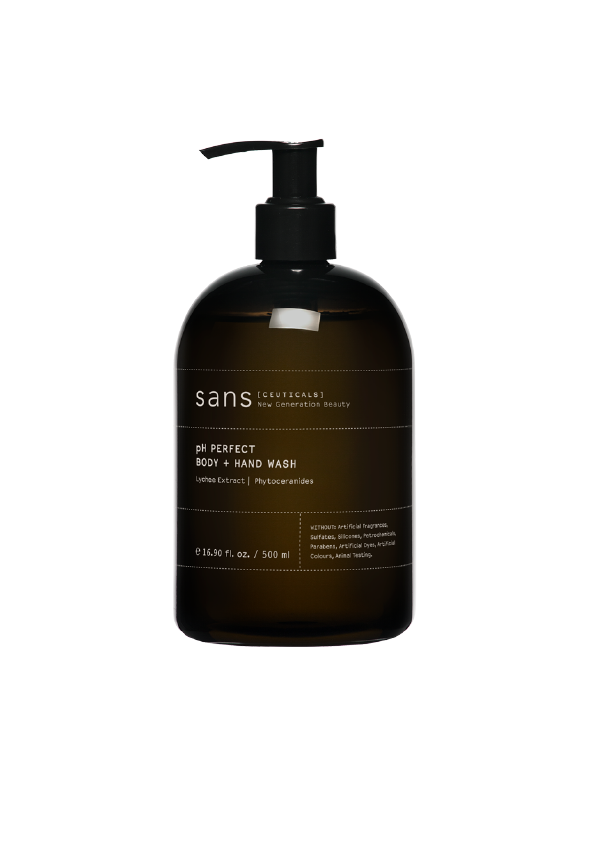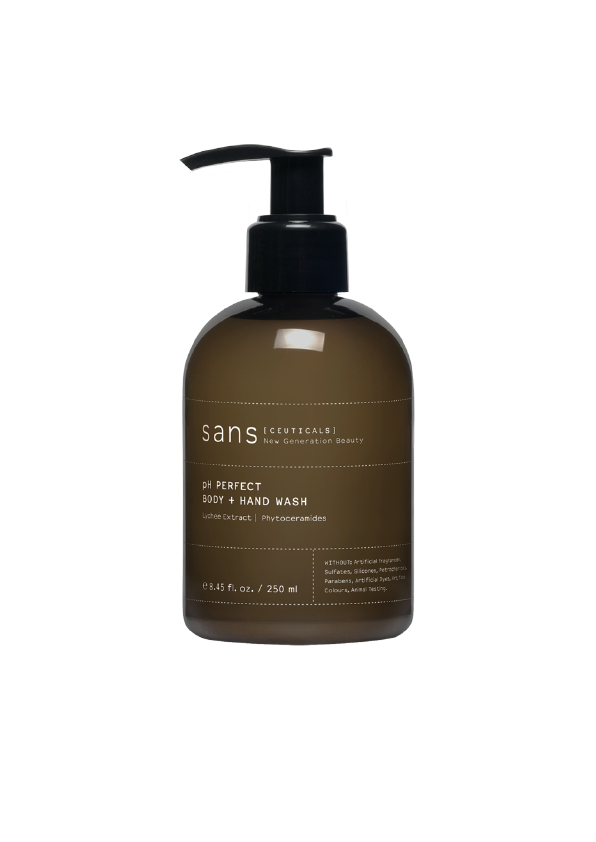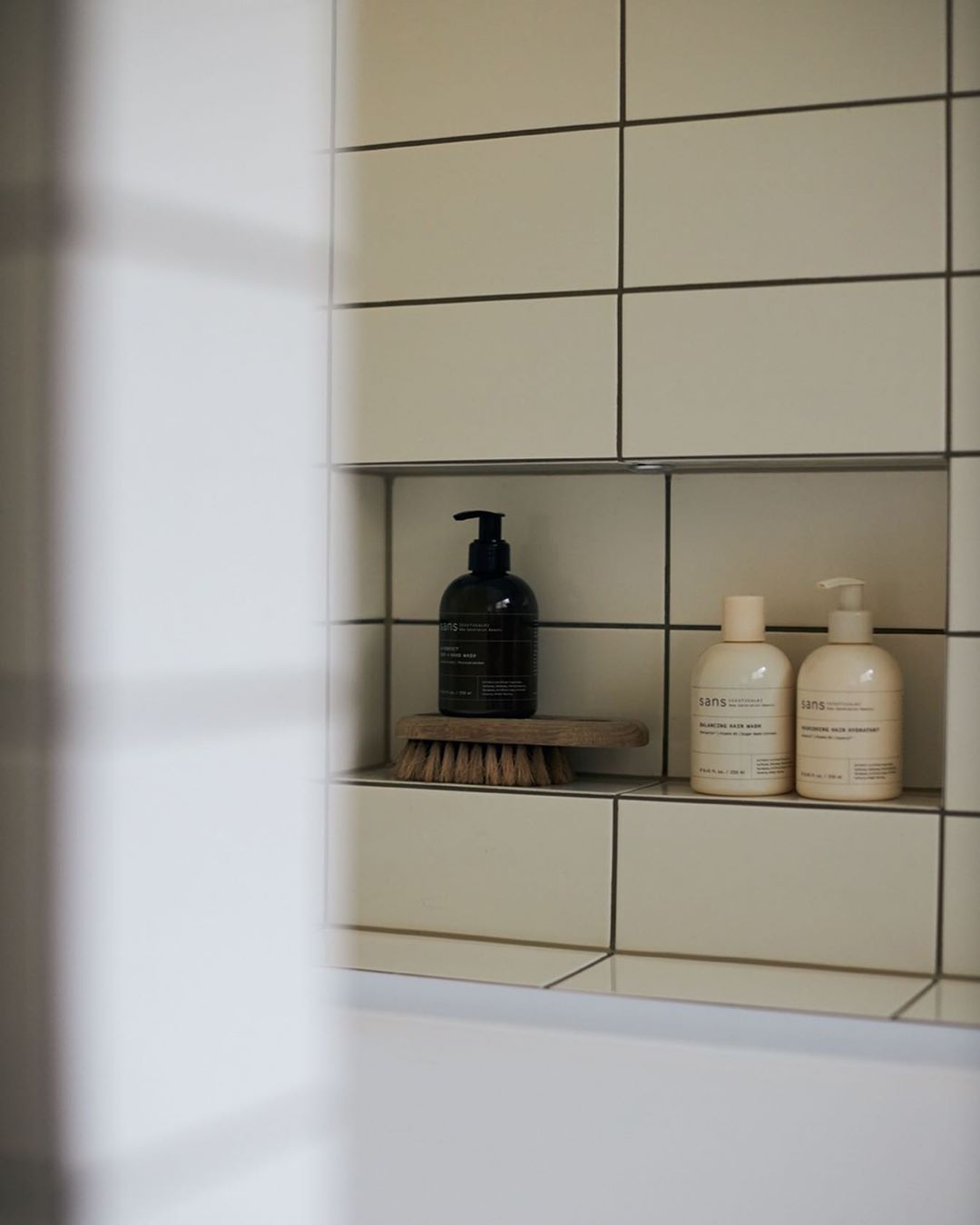 pH值平衡洗手+沐浴露|pH Perfect Body+Hand Wash
Sale price

HK$209.00
Regular price
(/)
Pickup available at afterhours. Studio
Usually ready in 24 hours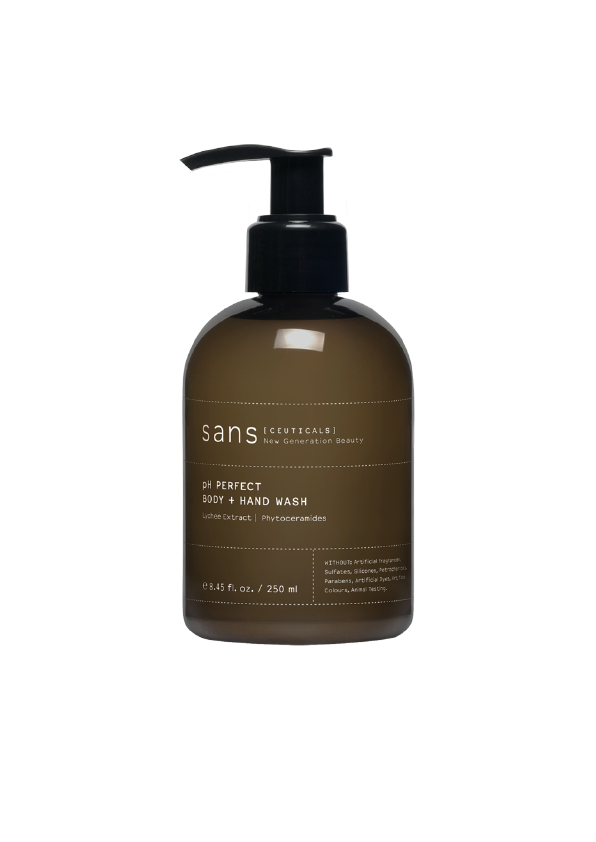 pH值平衡洗手+沐浴露|pH Perfect Body+Hand Wash
250ml
afterhours. Studio
Pickup available, usually ready in 24 hours
afterhours.
5B, KT ONE, 158 Wai Yip Street
Kwun Tong
Kowloon Hong Kong SAR
+85295422337
清潔應該是一個溫和的過程。不要因為害怕乾燥而減少清潔,如果您皮膚容易乾燥,請確保您使用的洗手/ 沐浴乳不會破壞皮膚屏障。 ⁣

我們的pH Perfect使用當今最溫和的清潔基底 — 不含硫酸鹽的專利配方混合物,溫和得連嬰兒都可以使用。含有高濃度維生素B和荔枝提取物,可在沐浴期間保存皮膚水份,同時舒緩和修復皮膚屏障,保持柔軟,不論對環境還是皮膚都有益無害。

+ 使用最溫和的專有清潔基底,嬰兒、孕婦都可以使用。
+ 100%可生物降解,成份萃取自植物。

Cleansing should be a gentle process. That is why we have formulated using a sulphate-free, proprietary blend commonly used in baby-care products making pH Perfect Body + Hand Wash safe to use for the whole family. This unique combination of cleansing ingredients is 100% biodegradable, plant-derived and extremely gentle and effective for cleansing the skin. Body and hand wash gently cleanses without stripping or disturbing the skin's pH and moisture barrier to leave your skin feeling fresh, ultra-soft and rejuvenated. 

HIGHLY RECOMMENDED TO TREAT 
+ All skin types 所有膚質
+ Dry skin 乾性皮膚
+ Dermatitis & eczema 皮膚炎及濕疹皮膚

RELATED ARTICLES
1. 我的秋冬的皮膚護理

TIPS + MULTIFUNCTIONAL USE
[01] 沖涼液 Body Wash

[02] 洗手液 Hand Wash

[03] 剃鬍/除毛液 Nourishing Shave Cleanser
搓至起泡,用乾淨俐落的剃  剃鬍 / 除毛。除毛後使用Activator 7 身體保養油進行修復。
Lather into a foam for a moisturising, yet clean shave. Follow with Activator 7 Oil for post-shave repair.

HERO INGREDIENTS
神經酰胺 Ceramides
一種天然存在於皮膚角質層中的生理性脂質。是防止皮膚水分流失的最重要防線,是保持皮膚光滑、柔嫩的關鍵。
The skin's first line of defense against moisture loss and vital for keeping skin smooth and supple.

荔枝提取物 Lychee Extract
一種強大的抗氧化劑,可抵禦氧化,平衡皮膚的pH值,並且高度保濕。
A powerful antioxidant that protects against oxidative stress, restores skin's pH and is highly moisturising.

維生素B VitaminB
結構與皮膚高度相容,極易於吸收,用作修復皮膚屏障,改善水合作用和柔軟性並降低粗糙度。 它還可以舒緩受刺激的皮膚並促進癒合。
This highly skin-compatible vitamin is readily absorbed, repairs the cutaneous barrier, improves hydration and softness, and reduces roughness. It also soothes irritated skin and encourages healing.

INGREDIENTS
椰油酰胺基丙基甜菜鹼,月桂酰羥乙基磺酸鈉,泛醇[維生素原B5],甜菜鹼,甘油,瓜爾膠羥丙基三氯化銨,磷酸三鈉乙二胺二琥珀酸,山梨酸鉀,脫氫乙酸和芐醇,檸檬酸,棕櫚酸視黃酯[維生素A],生育酚[維生素E],月桂基葡糖苷和硬脂檸檬酸,荔枝提取物,α-葡聚醣和葡萄糖基神經酰胺,香氣,水,聚季銨鹽7
Cocamidopropyl Betaine, Sodium Lauroyl Methyl Isethionate, Panthenol [Provitamin B5], Betaine, Glycerin, Guar Hydroxypropyltrimonium Chloride, Trisodium Ethylenediamine Disuccinate, Potassium Sorbate, Dehydroacetic Acid & Benzyl Alcohol, Citric Acid, Retinyl Palmitate [Vitamin A], Tocopherol [Vitamin E], Lauryl Glucoside & Stearyl Citrate, Litchi Chinensis [Lychee] Extract, Alpha-Glucan & Glucosyl Ceramide, Fragrance, Aqua, Polyquaternium-7

WITHOUT
沒有動物測試,人造香料,硫酸鹽,矽酮,石化產品,對羥基苯甲酸酯,PEG,鄰苯二甲酸鹽或人造色素。
Animal testing, artificial fragrances, sulfates, silicones, petrochemicals, parabens, PEGs, phthalates or artificial colours.

250ml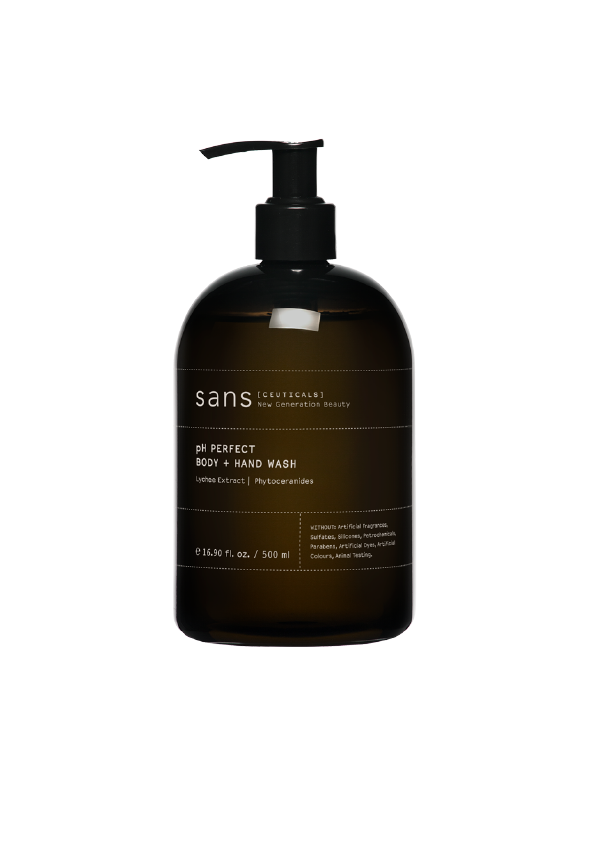 pH值平衡洗手+沐浴露|pH Perfect Body+Hand Wash
Sale price

HK$209.00
Regular price
Choose options