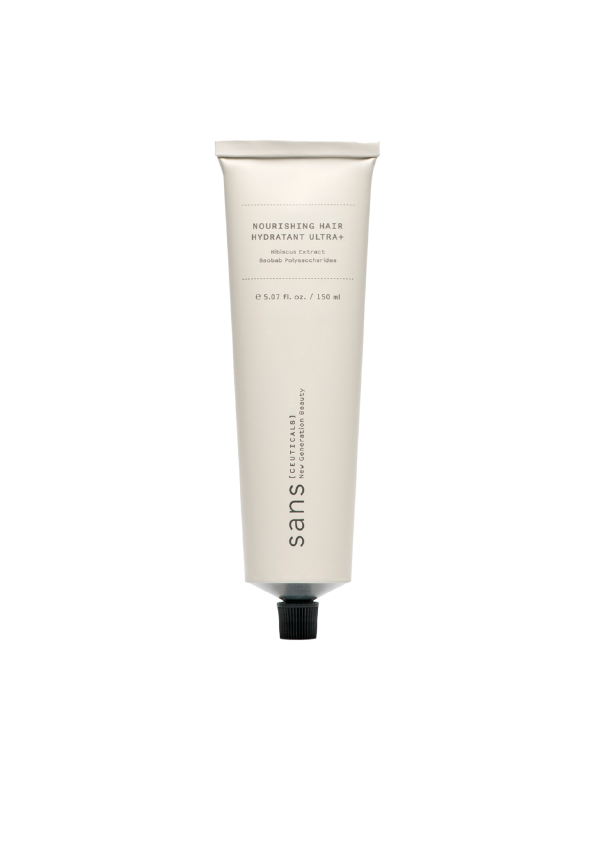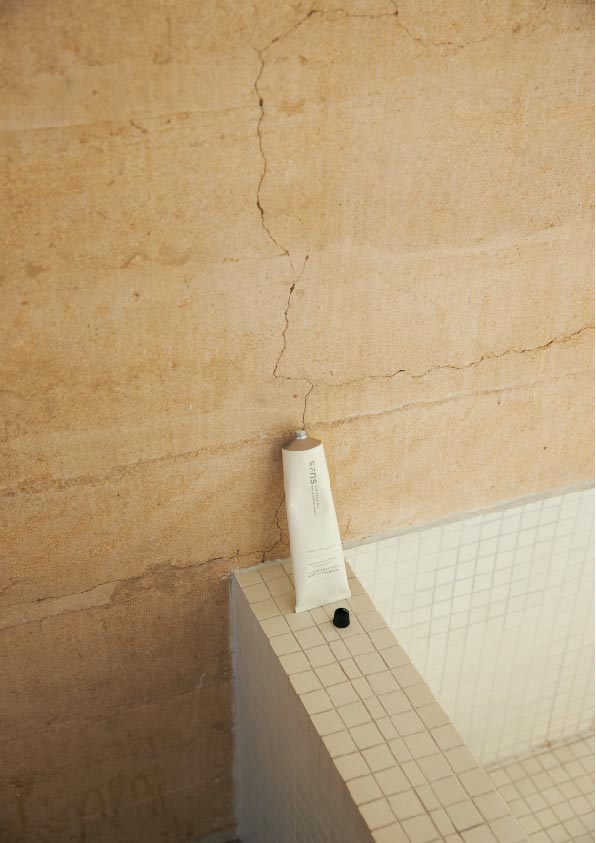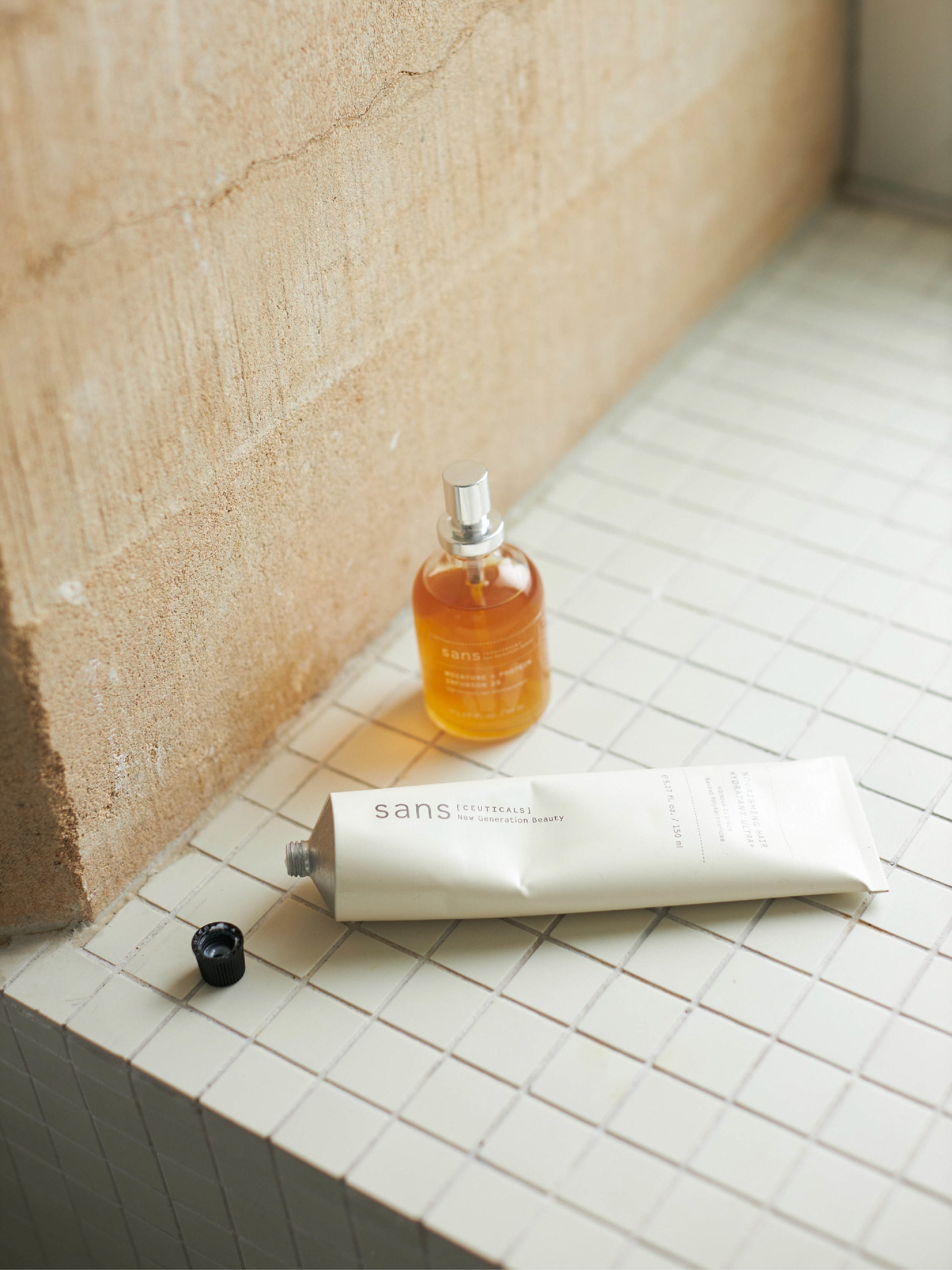 保濕滋養髮膜 | Nourishing Hair Hydratant Ultra+
Sale price

HK$219.00
Regular price
(/)
Pickup available at afterhours. Studio
Usually ready in 24 hours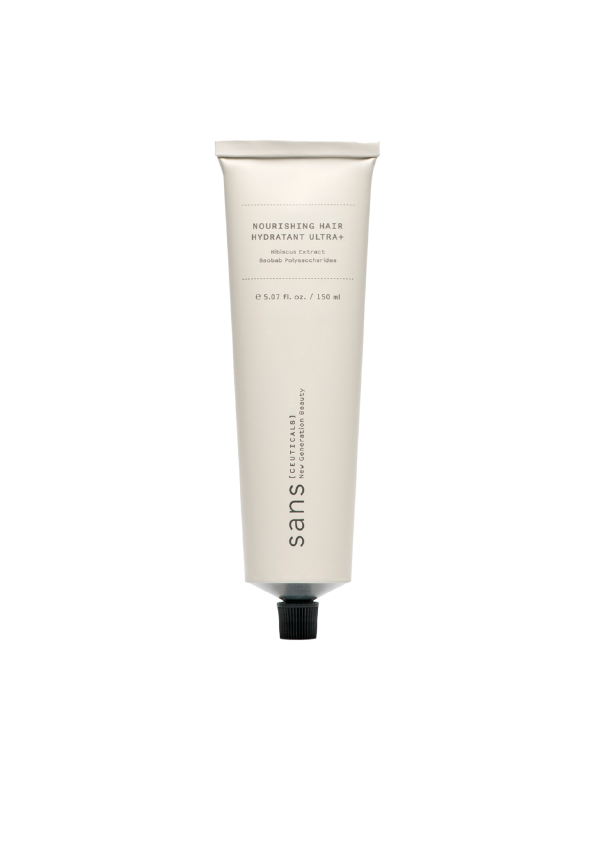 保濕滋養髮膜 | Nourishing Hair Hydratant Ultra+
afterhours. Studio
Pickup available, usually ready in 24 hours
afterhours.
5B, KT ONE, 158 Wai Yip Street
Kwun Tong
Kowloon Hong Kong SAR
+85295422337

保濕滋養髮膜含有大多數護髮素四倍的營養,修護滋潤受損、脆弱而捲曲的頭髮。 ⁣富含高濃度營養成分,可提供清爽順滑、光澤和強效保濕效果。洗完之後,打開的頭髮鱗片會緊閉,頭髮很細膩的絲滑和清爽,不是那種廉價洗不乾淨而且很厚重的感覺。

Containing four times the beneficial ingredients of most conditioners, Nourishing Hair Hydratant Ultra+ will be your secret weapon against brittle, frizzy hair. Formulated with high levels of lipids to deliver slip, shine and intense hydration, this luxurious masque will leave your hair with a soft, velvety after-feel.

SANS SCIENCE
sans的科學觀點:毛躁、乾燥和頭髮容易折斷,是由於頭髮中的脂質流失和水脂屏障受損而引起。該屏障是由膽固醇、神經酰胺、游離脂肪酸和水組成的保護層。Ultra+可補充以上營養成分,補充脂質含量,使頭髮回覆光滑和柔軟。
Frizzy, dry, brittle hair is caused by lipid loss or damage to the hair's hydro-lipid barrier—a protective layer made up of cholesterol, ceramides, free fatty acids and water. Restoring your hair's lipid content is critical in making your hair feel smooth, soft and manageable.

HIGHLY RECOMMENDED FOR 
+ 乾性頭髮 Dry hair
+ 脆弱頭髮 Brittle mid-length
+ 容易捲曲的頭髮 Frizz-prone hair
+ 漂染髮、燙髮 Chemically treated hair
+ 曾使用角蛋白的頭髮 Keratin treated hair

TIPS + MULTIFUNCTIONAL USE
[01] 修護髮膜 Treatment Masque
洗髮後擠出多餘的水分,然後在頭髮的中末段塗上櫻桃大小的份量,然後等待10分鐘後沖淨。若想增強髮膜的滲透力,可用濕的熱毛巾包裹頭髮。
Squeeze excess moisture out of hair then work a cherry-sized dollop through mid-lengths and ends. Clip hair up and leave for 5-10 minutes before rinsing. To boost penetration and infuse key ingredients, wrap hair in a damp, hot towel.

[02] 頭髮順滑精華 Hair Smoothing Serum
用於蓬鬆、難梳理的頭髮,在濕髮的中末段塗上豌豆大小的份量,以減少毛躁。
For unruly hair, work a pea-sized amount through mid-lengths and ends of damp hair to smooth and reduce frizz.

[03] 捲曲頭髮定型乳 Curl Defining Style Cream
將豌豆大小的手掌塗在整個手掌上,在濕髮的中末段塗上,可幫助定型捲髮並減少捲曲。
To help define curly hair texture and reduce frizz, apply a pea-sized amount to palm of hand and work through mid-lengths and ends of damp hair.

KEY ACTIVE BENEFITS
猴麵包樹 Baobab Extract
高營養成份,使用後頭髮會隨即變得柔軟順滑,使頭髮恢復彈性並易於打理。 
Provides intense nourishment and revitalises hair for exceptional manageability. Instantly conditions and softens the hair. Also reduces breakage by improving elasticity.

乳木果油 Shea Butter
乳木果油的脂肪酸含量十分高,有效軟化脆弱和受損髮質,減少捲曲感並恢復順滑。另外還可預防熱熨工具破壞頭髮結構,鎖住水分同時不會使頭髮油膩或沉重。
Due to its high fatty acid content, shea butter is excellent for softening brittle, damaged hair, reducing frizziness and bringing curl back into line. Protects against hot tool damage and seals in moisture without leaving hair greasy or heavy. Imparts a velvety after-feel to the hair.

扶桑提取物 Hibiscus Extract
通過形成脂質膜,增加頭髮中的水分,撫平和軟化頭髮纖維,令髮絲回復絲絨般的柔軟和光澤感。
Re-hydrates, smoothes and softens the hair fibre. Imparts humidity resistance and increases moisture by creating a hydro-lipidic film and giving a velvety softness and sheen to the hair.

INGREDIENTS
山嵛基三甲基硫酸鹽,鯨蠟硬脂醇,甘油,葡糖內酯和苯甲酸鈉,水解芙蓉提取物,荷荷巴油酯,鱷梨油,乳木果油,水解猴麵包樹提取物,十六硬脂醇,香氣,水
Behentrimonium Methosulfate, Cetearyl Alcohol, Glycerin, Gluconolactone & Sodium Benzoate, Hydrolyzed Hibiscus Esculentus Extract, Jojoba Esters, Persea Gratissima [Avocado] Oil, Vitella Paradoxa [Shea Butter]
Hydrolyzed Adansonia Digitata Extract, Cetyl Stearyl Alcohol, Fragrance, Aqua

WITHOUT
沒有動物測試,人造香料,硫酸鹽,矽酮,石化產品,對羥基苯甲酸酯,PEG,鄰苯二甲酸鹽或人造色素。
Animal testing, artificial fragrances, sulfates, silicones, petrochemicals, parabens, PEGs, phthalates or artificial colours.

150ml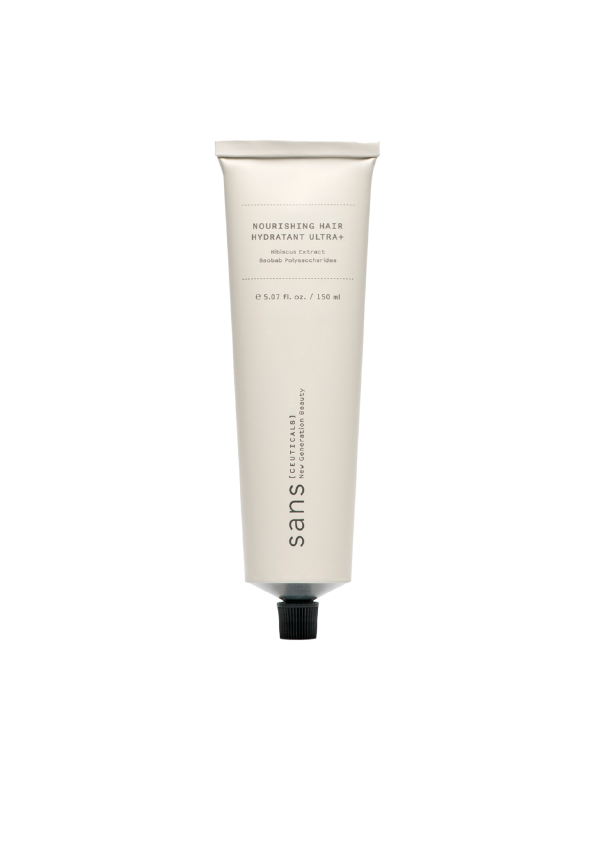 保濕滋養髮膜 | Nourishing Hair Hydratant Ultra+
Sale price

HK$219.00
Regular price
Choose options