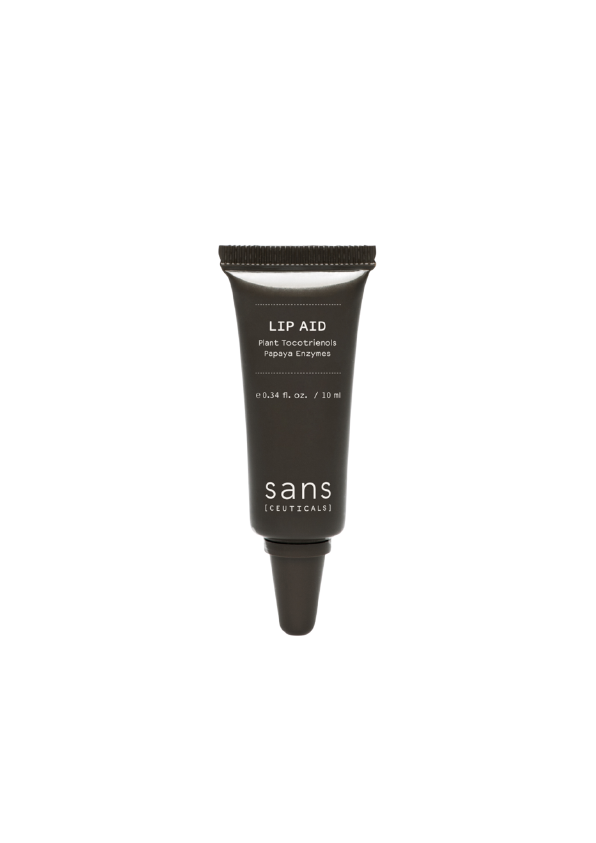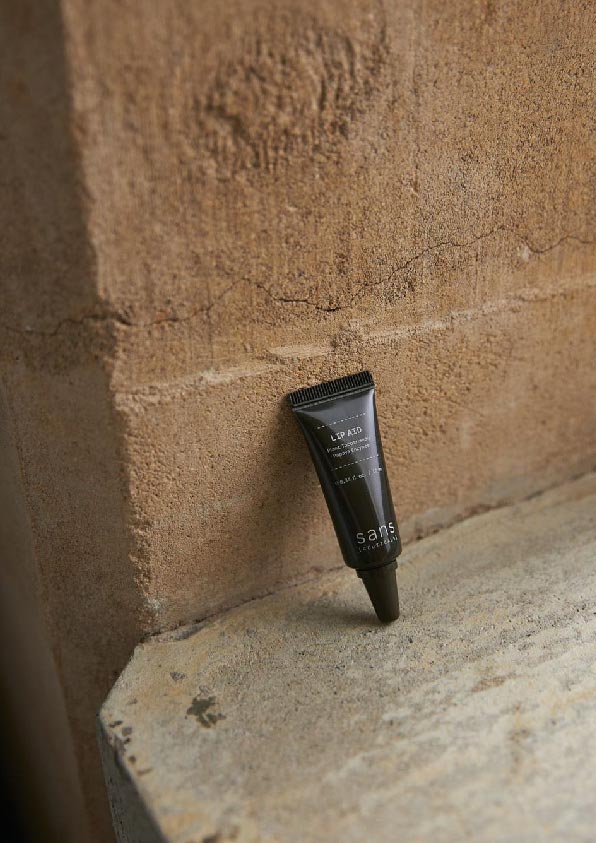 潤唇膏 | LIP AID
Sale price

HK$99.00
Regular price
(/)
Pickup available at afterhours. Studio
Usually ready in 24 hours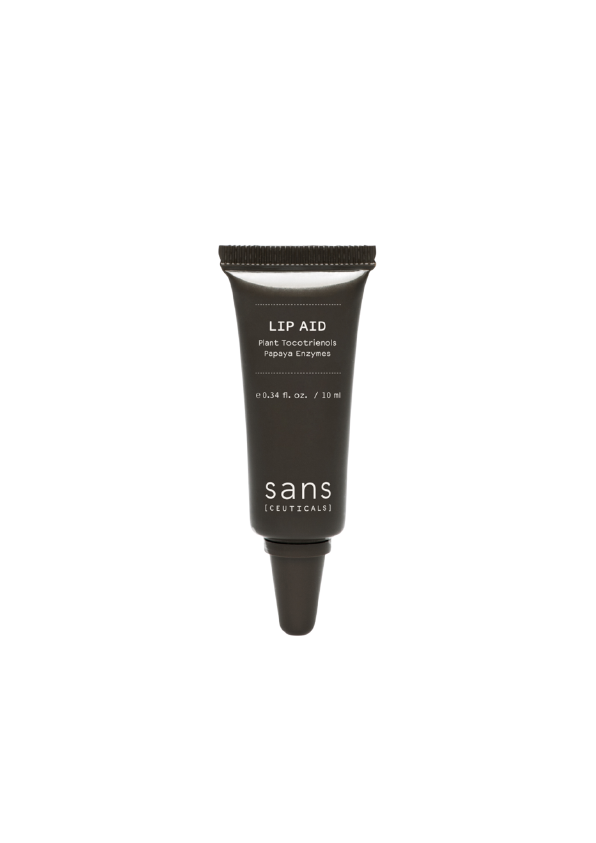 afterhours. Studio
Pickup available, usually ready in 24 hours
afterhours.
5B, KT ONE, 158 Wai Yip Street
Kwun Tong
Kowloon Hong Kong SAR
+85295422337

配方針對修護脫水和乾裂的嘴唇,使其回復滋潤、柔軟。木瓜籽油中的木瓜蛋白酶,可促進細胞更新,而豐富的胡蘿蔔籽油則可平滑並促進水合作用。

This rich, velvety treatment is designed to target dehydrated and parched lips. It contains papain proteolytic enzymes, obtained from papaya seed oil, to exfoliate and gently stimulate cell renewal while rich carrot seed oil smoothes and boosts hydration.

HIGHLY RECOMMENDED TO TREAT
+ 嘴唇乾裂 Dry, cracked lips

TIPS + MULTIFUNCTIONAL USE
[01] 唇部護理 Lip Treatment
最好每天使用,以保持嘴唇滋潤。可以在夜間作為額外的唇部護理使用。在塗口紅前使用可防止唇膏掉色、嘴唇乾裂或色素沉澱問題。
Best applied daily to keep lips in lush condition. Can be applied at night as an extra intense lip treatment. Can also be worn under lipstick to help prevent flaking, cracking or colour bleed.

[02]指甲和指緣護理 Nail & Cuticle Treatment
在修指甲或修腳之前將其塗在指甲及指緣位置,按摩並靜置5分鐘以軟化死皮。
Apply to nail cuticles prior to a manicure or pedicure. Massage and leave for 5 minutes to soften.

[03] 臉頰打光 Cheek Highlighter
在腮紅中添加少量,並塗在頰骨上,自然散發光澤。
Add a small amount to your powdered blusher and apply to cheekbones for a natural glow.


KEY ACTIVE BENEFITS
木瓜酵素Papaya Enzymes
可輕度去除廢老細胞堆積,增生新細胞。胡蘿蔔和金盞花油可滋養和舒緩乾裂皮膚。
Enable new cells to surface via gentle exfoliation of dead cell build-up. This allows new skin to be nourished and soothed by the healing properties of carrot and calendula oils.

癒合精油 Healing Oils
金盞花,摩洛哥堅果和胡蘿蔔籽油的混合物。是大自然中最營養並擁有強大的抗炎和傷口癒合特性的組合,在治癒潰傷,痤瘡,挫傷,皮疹和濕疹的治療中表現出色。
A combination of calendula, argan and carrot seed oils. Nature's most nourishing oils that possess strong anti-inflammatory and wound healing properties, making them excellent in the treatment of ulcers, sores, bruises, rashes and eczema.

INGREDIENTS
蓖麻籽油,向日葵籽油,Cera Alba [蜂蠟],杏仁油,芒果種子黃油,生育酚[維生素E],木瓜籽油,胡蘿蔔籽油,可可脂,摩洛哥堅果油,金盞花油
Ricinus Communis [Castor] Seed Oil, Helianthus Annuus [Sunflower] Seed Oil, Cera Alba [Beeswax], Prunus Armeniaca [Apricot] Kernel Oil, Mangifera Indica [Mango] Seed Butter, Tocopherol [Vitamin E], Carica Papaya [Papaya] Seed Oil, Daucus Carota [Carrot] Seed Oil, Theobroma Cacao [Cocoa] Butter , Argania Spinosa [Argan] Oil, Calendula Officinalis [Calendula] Oil


10ml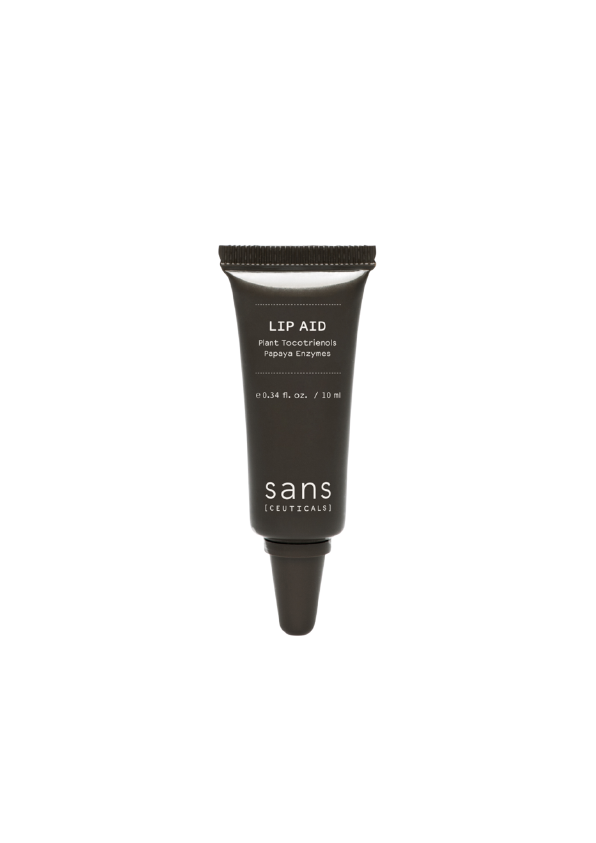 潤唇膏 | LIP AID
Sale price

HK$99.00
Regular price
Choose options