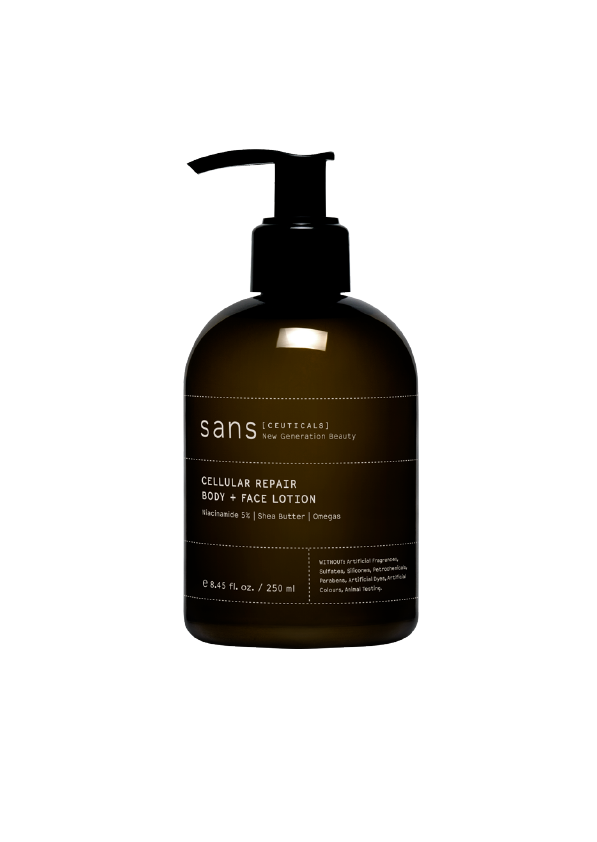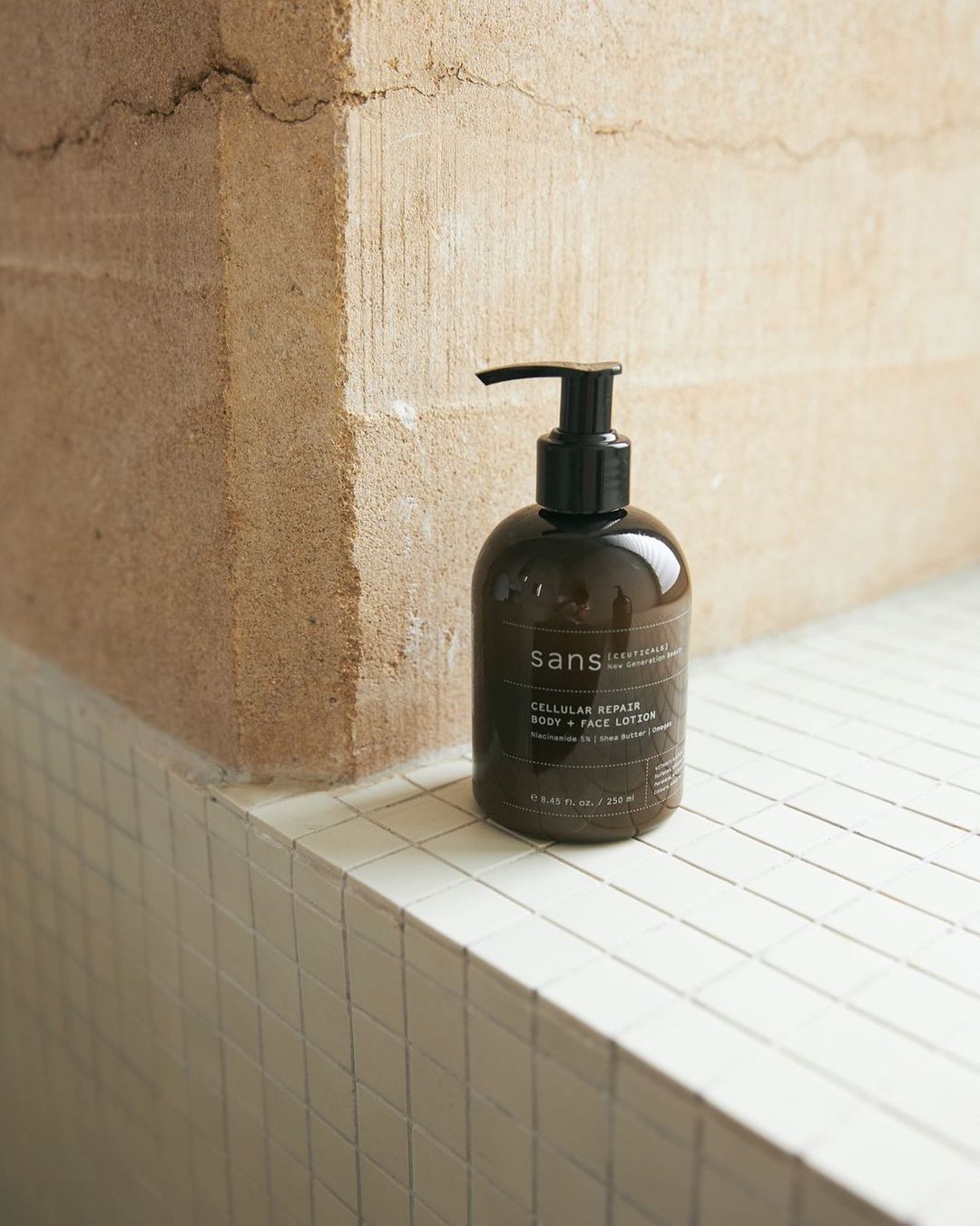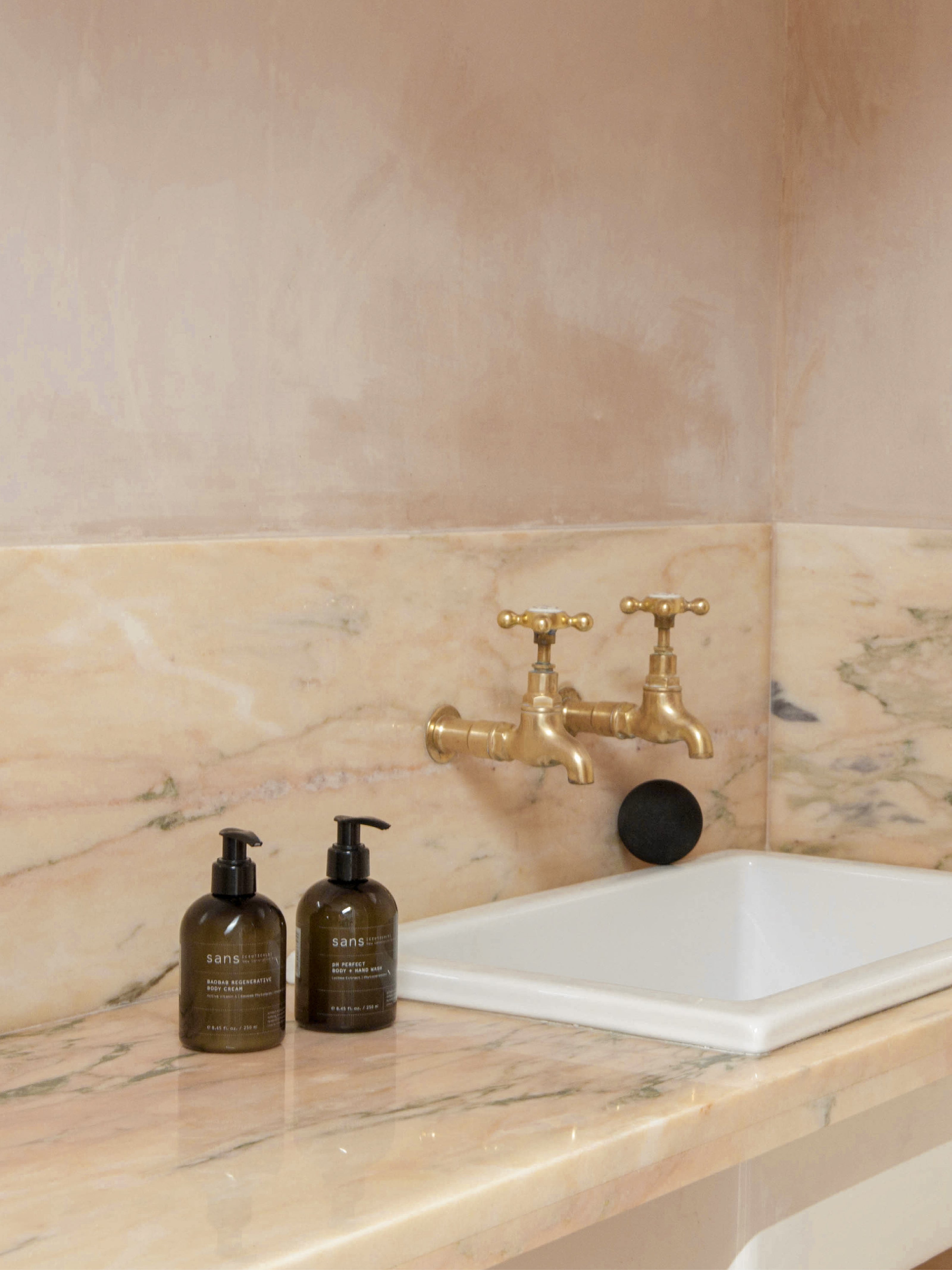 細胞修復身體+臉部乳液 | Cellular Repair Body+Face Lotion
Sale price

HK$279.00
Regular price
(/)
Pickup available at afterhours. Studio
Usually ready in 24 hours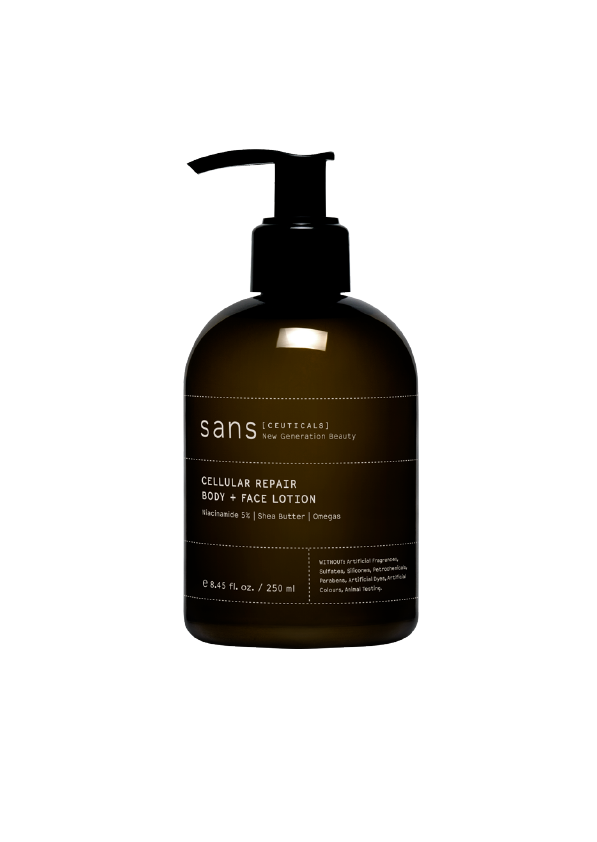 細胞修復身體+臉部乳液 | Cellular Repair Body+Face Lotion
afterhours. Studio
Pickup available, usually ready in 24 hours
afterhours.
5B, KT ONE, 158 Wai Yip Street
Kwun Tong
Kowloon Hong Kong SAR
+85295422337

這款乳液成份加入了5%煙酰胺以及大量營養脂質,搽完皮膚會變得潤澤和絲滑。

成份介紹:什麼是煙酰胺?
煙酰胺,也稱為維生素B3,是一種黃金標準的皮膚病學成分,經科學證明可以有效修復紫外線損傷、減少色素沉澱、鎮定泛紅皮膚和膚色,同時刺激膠原蛋白和彈性蛋白的生長。

A silky emulsion utilising a therapeutic dose of 5% niacinamide along with a host of nourishing lipids. Niacinamide, also known as vitamin B3 is a gold-standard dermatological ingredient that has been scientifically proven to repair UV damage, reduce pigmentation, calm redness, even skin tone, while stimulating collagen and elastin production.

FORMULATED FOR
+ 身體上的色素沉澱 Pigmentation on the body
+ 經常日曬的皮膚 Skin with a history of sun exposure
+ 泛紅的皮膚 Red inflamed skin
+ 暗瘡 Acne
+ 喜歡乳液質地的您 People who prefer a lotion texture

KEY ACTIVE BENEFITS
+ 有助抑制色素沉澱及淡化現有色斑。
+ 增加角質層中神經酰胺,達致保濕和增強皮膚屏障功能。
+ 調節皮脂分泌、減少皮膚炎症並平衡皮膚的pH值。
+ 可增強隨著年齡的增長而下降的免疫能力,最大程度地減少紫外線損害,給予皮膚自我修復的時間。
+ 刺激細胞中膠原蛋白和彈性蛋白的產生,並抑制生產酶。

Inhibits the transfer of pigment to skin cells thus preventing hyperpigmentation and fades existing pigmentation. Strengthens the protective barrier function of the skin by increasing ceramide production in the stratum corneum. Reduces water loss, Reduces inflammation and balances the pH of skin. Reverses and minimises UV damage by boosting the immune response [which declines with age] allowing DNA to repair & rejuvenate itself. Regulates sebum production. Niacinamide stimulates collagen and elastin production in fibroblasts, and inhibits enzymes that break them down

TIPS + MULTIFUNCTIONAL USE
作為身體乳和臉霜,我們建議將 細胞修復身體+臉部乳液塗在濕潤的皮膚上(最佳時間是澡後使用),因為它可以增加產品的吸收能力。
We recommend applying Cellular Repair Lotion to wet skin as it increases product absorbency.

INGREDIENTS
煙酰胺(維生素B3),鯨蠟硬脂酸酯和山梨糖醇酯,乳木果油,鯨蠟硬脂醇,白芒花籽油,Actinidia Deliciosa 奇異果提取物,香氣— ECOCERT,泛醇[Provitamin B5],黃連膠,向日葵籽油,脫氫乙酸和芐醇,葡萄籽提取物,猴麵包樹籽油,維生素E,檸檬酸,水,辛酸/癸酸甘油三酯
Niacinamide, Cetearyl Olivate & Sorbitan Olivate, Vitella Paradoxa [Shea Butter], Cetearyl Alcohol, Limnanthes Alba [Meadowfoam] Seed Oil, Actinidia Deliciosa [Kiwi] Fruit Extract, Fragrance — ECOCERT, Panthenol [Provitamin B5], Xanthan Gum, Helianthus Annuus [Sunflower] Seed Oil, Dehydroacetic Acid & Benzyl Alcohol, Vitis vinifera [Grape] Seed Extract, Adansonia Digitata [Baobab] Seed Oil, Tocopherol [Vitamin E], Citric Acid, Aqua , Caprylic/Capric Triglyceride

250ml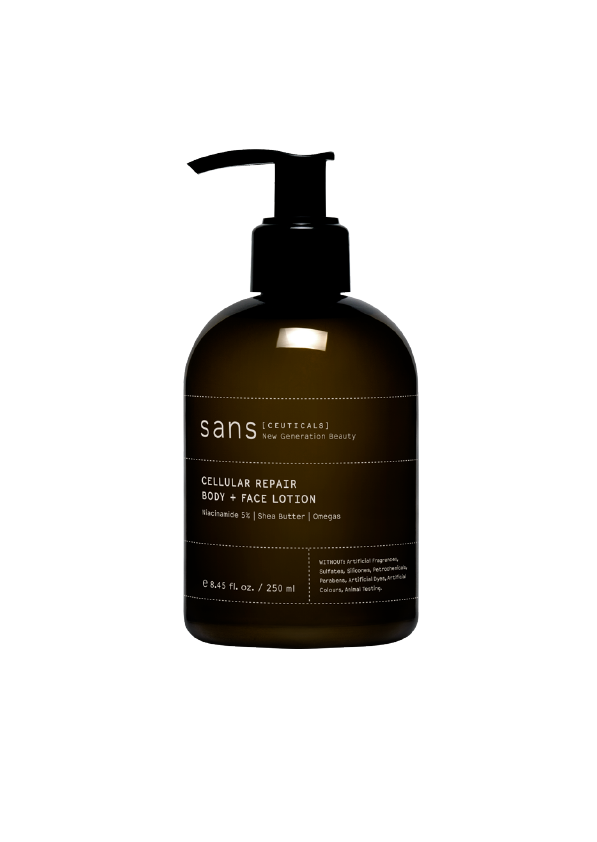 細胞修復身體+臉部乳液 | Cellular Repair Body+Face Lotion
Sale price

HK$279.00
Regular price
Choose options