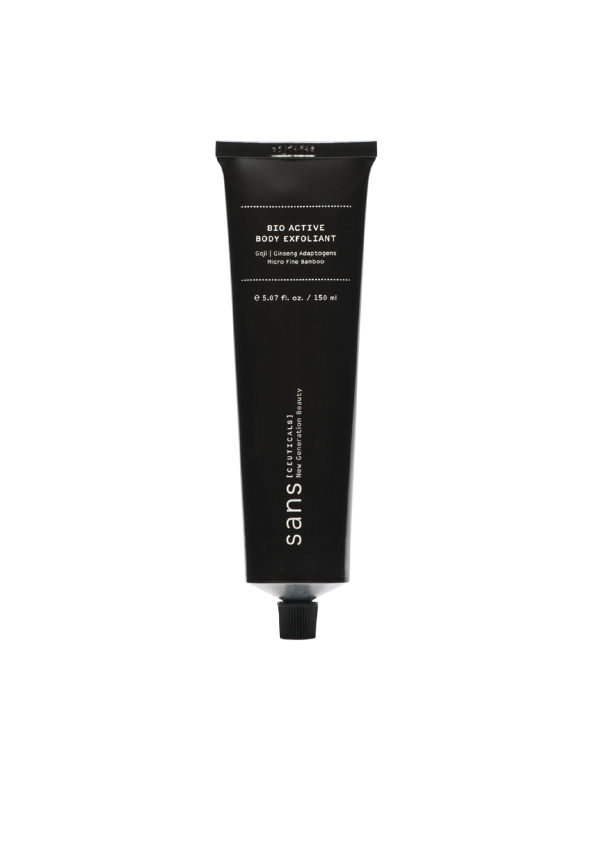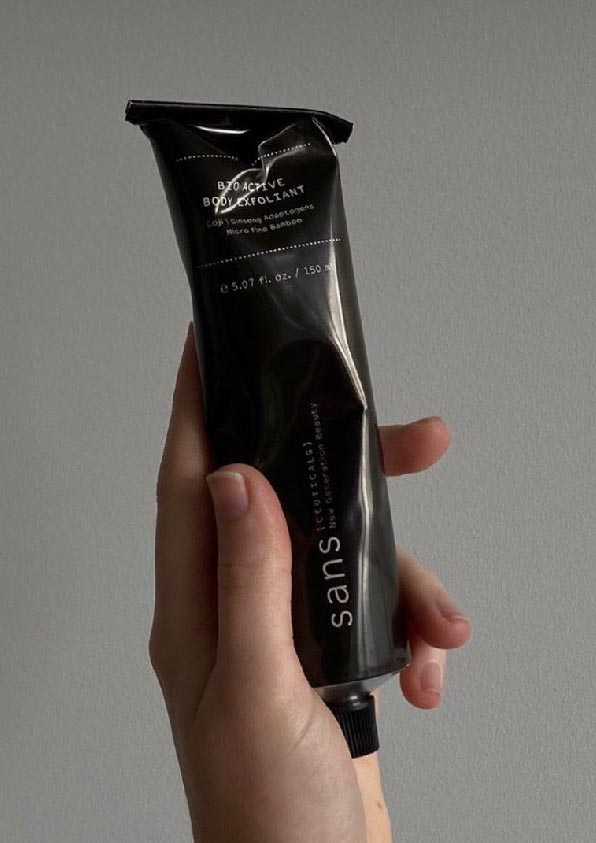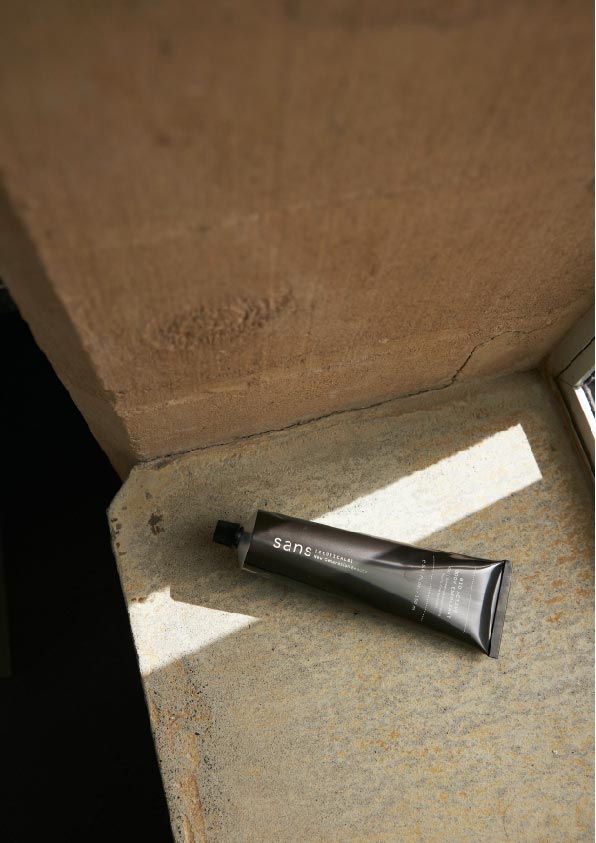 生物活性身體磨砂膏 | Bio Active Body Exfoliant
Sale price

HK$309.00
Regular price
(/)
Pickup available at afterhours. Studio
Usually ready in 24 hours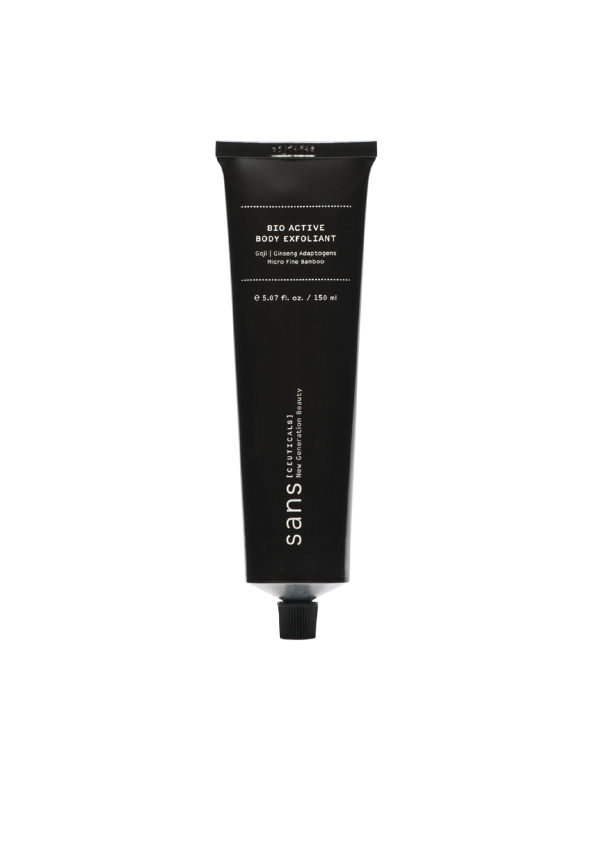 生物活性身體磨砂膏 | Bio Active Body Exfoliant
afterhours. Studio
Pickup available, usually ready in 24 hours
afterhours.
5B, KT ONE, 158 Wai Yip Street
Kwun Tong
Kowloon Hong Kong SAR
+85295422337
使用美容級的竹屑配方,可溫和但有效地撫平皮膚。死皮細胞堆積會形成一層屏障,令護膚品難以吸收,這就是為什麼去角質對於滋養和促進新的皮膚細胞至關重要。集合了促進細胞增生和營養成分,這配方讓您的皮膚變得光澤飽滿而柔軟。
Formulated using facial-grade bamboo grounds to gently, yet effectively smooth your skin. Dead skin cell buildup can create an impenetrable layer, making the use of high-quality skincare ineffective. This is why exfoliation is critical in order to access, feed and boost new skin cells. Blended with a combination of stimulating and nourishing ingredients, this new generation formulation will leave your skin feeling plump and velvety smooth. 

FORMULATED FOR
+ 濕疹 Eczema
+ 皮膚炎 Dermatitis
+ 乾燥/粗糙皮膚 Dry, rough skin

TIPS + MULTIFUNCTIONAL USE
[01] 身體磨砂膏 Body Exfoliant/ 足部磨砂 Foot Scrub
將櫻桃大小的份量擠進手掌,覆蓋在微濕的皮膚上,適度用力按摩皮膚,可重點磨擦更粗糙和難以觸及的部位。用水慢慢打圈乳化,然後沖洗。
*為了獲得最佳效果,建議在皮膚仍然潮濕的情況下,配合使用Activator 7身體油,以保持滋潤有光澤。

Squeeze a cherry-sized amount into palm. Best applied away from direct water stream to maximise product coverage. Massage vigorously into skin, paying special attention to rough and hard-to-get-to areas. Emulsify with water, then rinse. For best results, follow with Activator 7 Body + Hair + Face Oil while skin is still damp, for a luminous glow.

[02] 皮膚炎+ 濕疹治療 Dermatitis + Eczema treatment
洗澡是治療濕疹和皮炎的最重要方法之一,因為水會水合併軟化角質層(皮膚的表層),使您的保濕霜更徹底地被吸收。沐浴還可以去除過敏原,刺激物和乾燥,組成皮膚細胞。
每週一次用生物活性身體磨砂膏去除表面堆積的死皮細胞,因為它們阻止了活性成分滋養皮膚的真皮層,除角質後保養品將會變得更易於吸收。

Bathing is one of the most important treatments for eczema and dermatitis as water hydrates and softens the stratum corneum [the top layer of skin], allowing your moisturiser to be more thoroughly absorbed. Bathing also removes allergens, irritants and dry, built-up skin cells.
Exfoliate with BIO ACTIVE once a week to remove dry, dead skin cells as they prevent the key ingredients in ACTIVATOR 7 BODY HAIR + FACE OIL from getting through to nourish and hydrate the dermal layers of your skin.
KEY ACTIVE BENEFITS
人參 Ginseng
人參可刺激並促進皮膚新陳代謝和血液流動,以再生和均勻膚色。人參還會利用適應原技術,即配合皮膚需求,即時鎮定、舒緩和調理皮膚,它還是一種高度消炎的成份。
Stimulates and activates the skin's metabolism and blood flow to regenerate and tone. Ginseng also utilises adaptogen technology, meaning it responds to what the skin needs, i.e. calming and soothing or stimulating and toning. It is also highly anti-inflammatory.

竹屑粉 Bamboo Exfoliating Powder
顆粒是美容院高等級的竹屑粉,可溫和地去角質。它富含礦物質和二氧化矽,避免了經常因粗糙磨砂膏過度磨擦而產生的發炎問題。
A sustainable ingredient rich in minerals and silica. High, facial-grade bamboo is used to ensure gentle exfoliation and avoid inflammation often associated with harsh scrubs.

乳木果油 Shea Butter
乳木果油對過敏性或乾燥性皮膚有極佳治療效果,因為它具有高度抗炎作用,粉刺等級為零,並且可以恢復皮膚的水分屏障。
Excellent for reactive or dry skin as it is highly anti-inflammatory with a zero comedogenic rating and will restore the skin's moisture barrier.

枸杞提取物 Goji Extract
體外測試顯示枸杞是一種強大的皮膚細胞增生劑,可為皮膚提供良好的爽膚特性。 它還具媲美維生素C的高抗氧化活性,因此非常適用於保護和抗衰老之用。
In vitro tests show goji to be a powerful dermo-stimulant which provides good toning properties to skin. It also possesses a high antioxidant activity that is comparable to vitamin C and therefore good for photo protection and anti-aging.

INGREDIENTS
向日葵籽油,荷荷巴油籽油,二氧化矽,蔗糖[甘蔗],椰子油,乳木果油,竹茅[竹]幹粉末,DL-α生育酚乙酸酯[維生素E],月桂基磺基琥珀酸二鈉,枸杞水果提取物,人參根提取物,可可粉,香氣

Helianthus Annuus [Sunflower] Seed Oil, Simmondsia Chinensis [Jojoba] Seed Oil, Silica, Saccharum Officianarium [Sugar Cane], Cocos Nucifera [Coconut] Oil, Vitella Paradoxa [Shea Butter], Bambusa Arundinacea [Bamboo] Stem Powder, DL-Alpha Tocopheryl Acetate [Vitamin E], Disodium Laureth Sulphosuccinate, Lycium Barbarum [Goji] Fruit Extract, Panax [Ginseng] Root Extract, Theobroma Cacao [Cocoa] Fruit Powder, Fragrance

150ml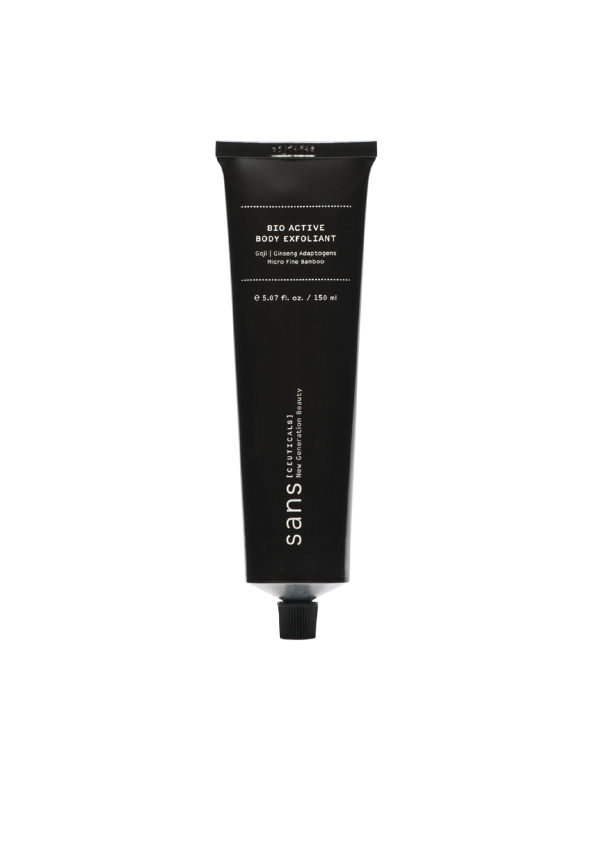 生物活性身體磨砂膏 | Bio Active Body Exfoliant
Sale price

HK$309.00
Regular price
Choose options