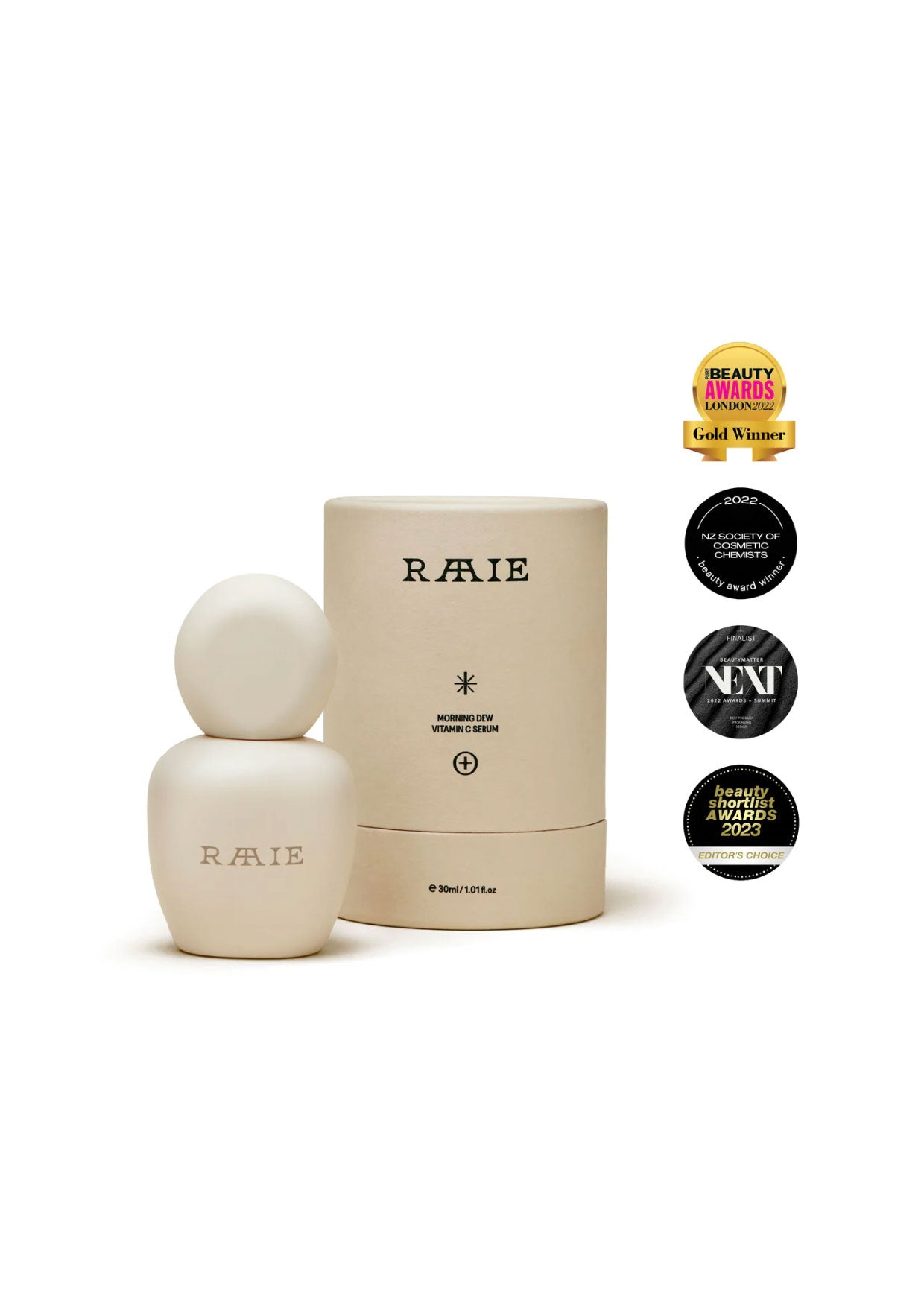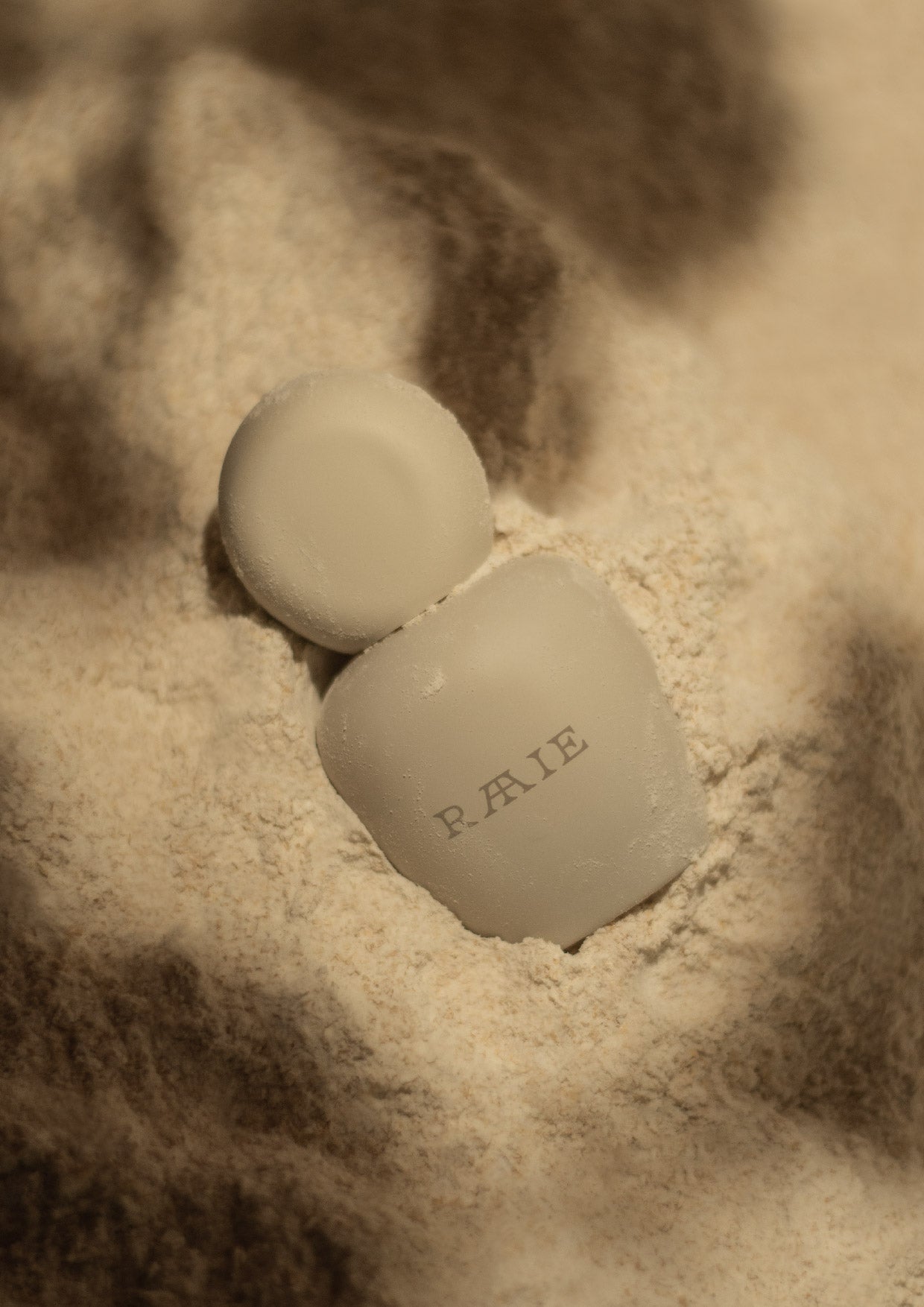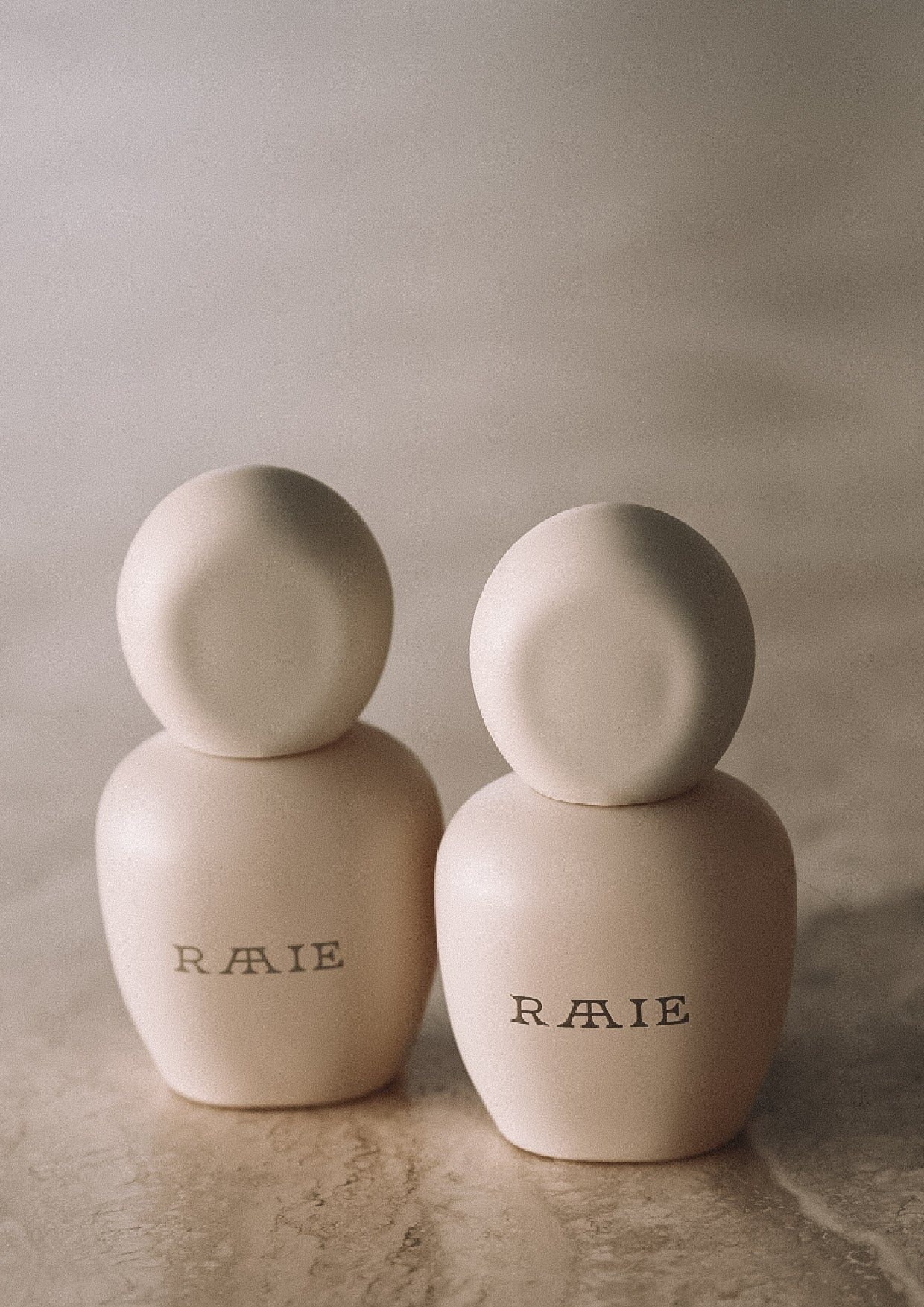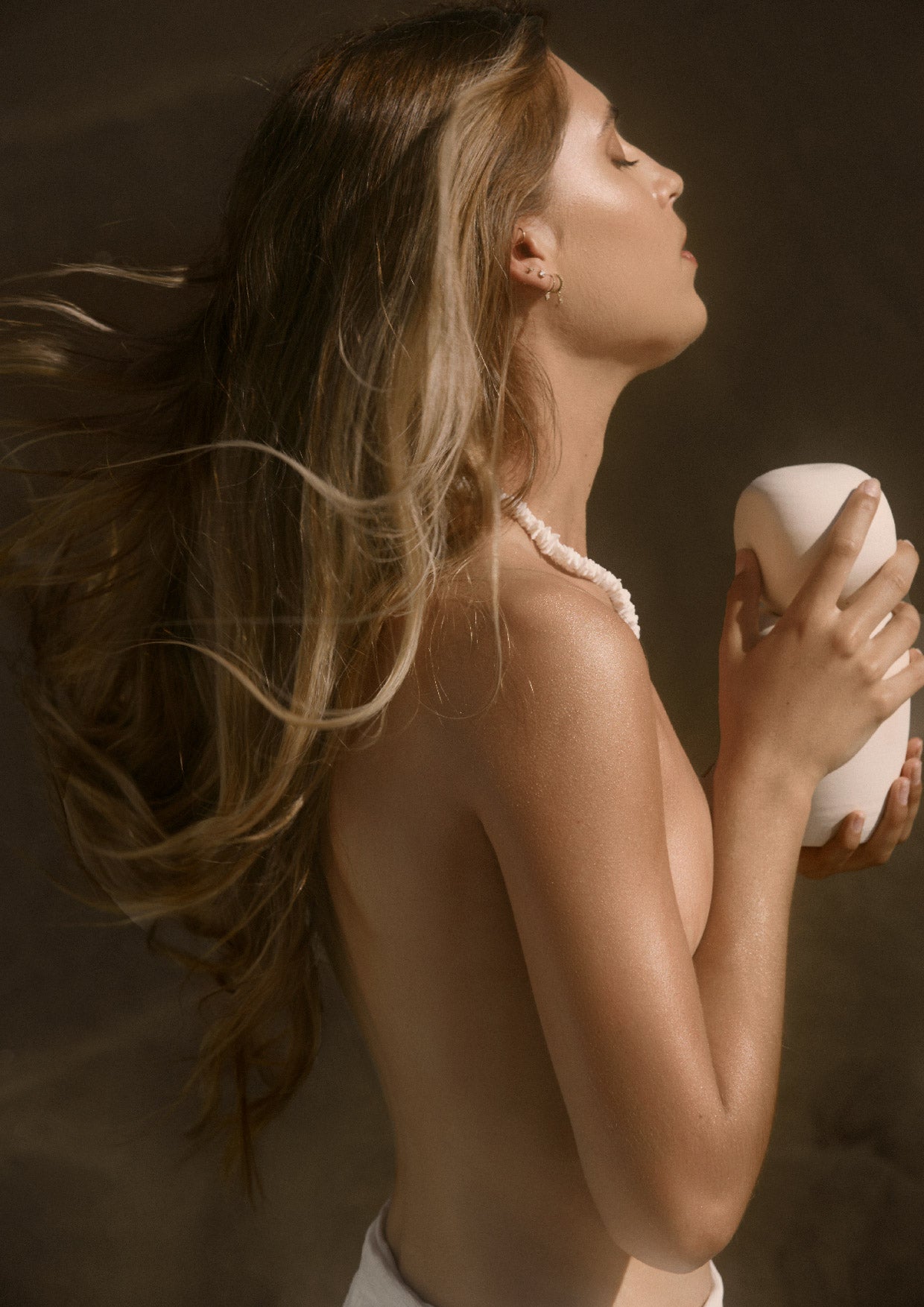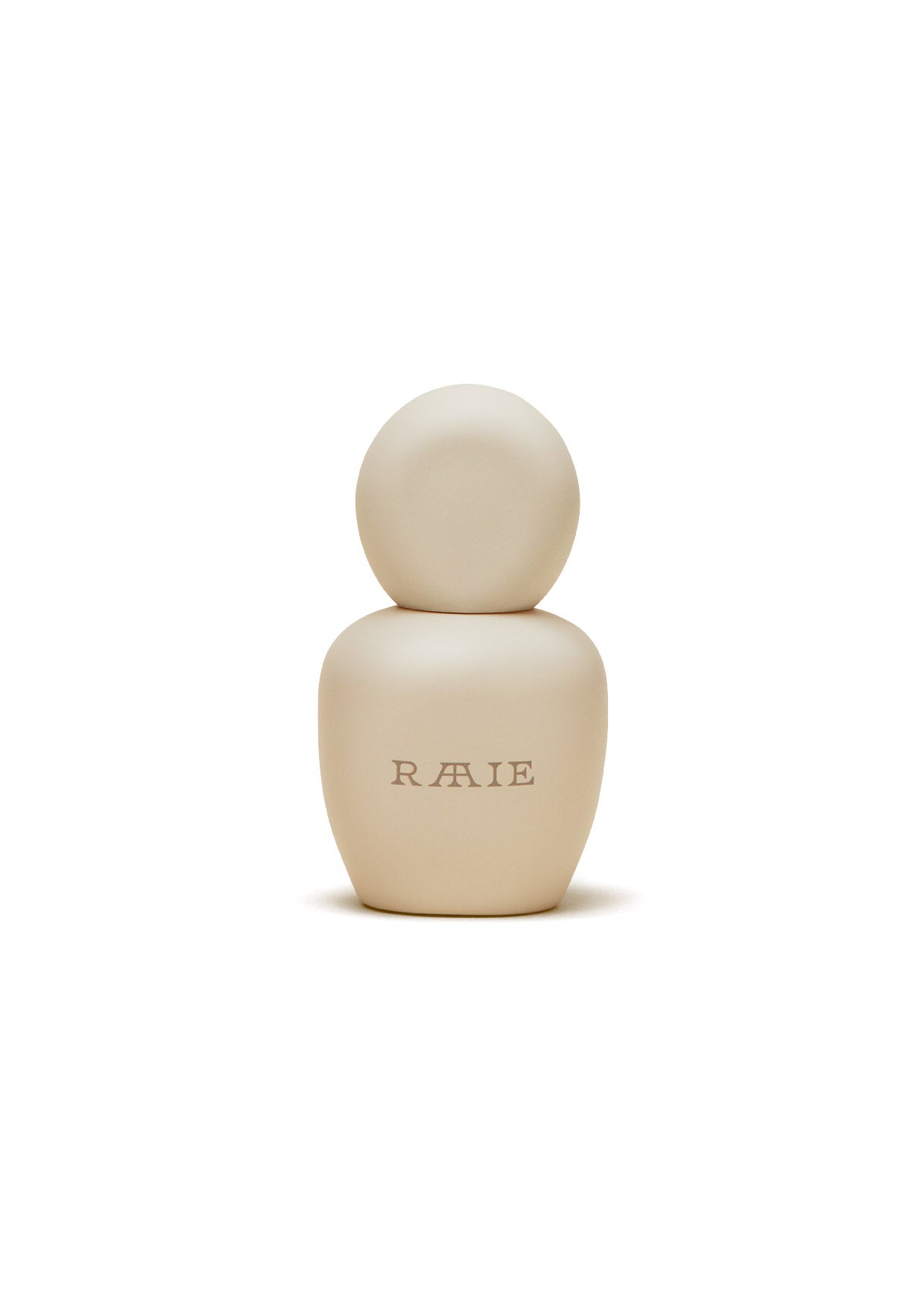 晨露維他命C亮白精華液|Morning Dew Vit C
Sale price

HK$859.00
Regular price
(/)
Pickup currently unavailable at afterhours. Studio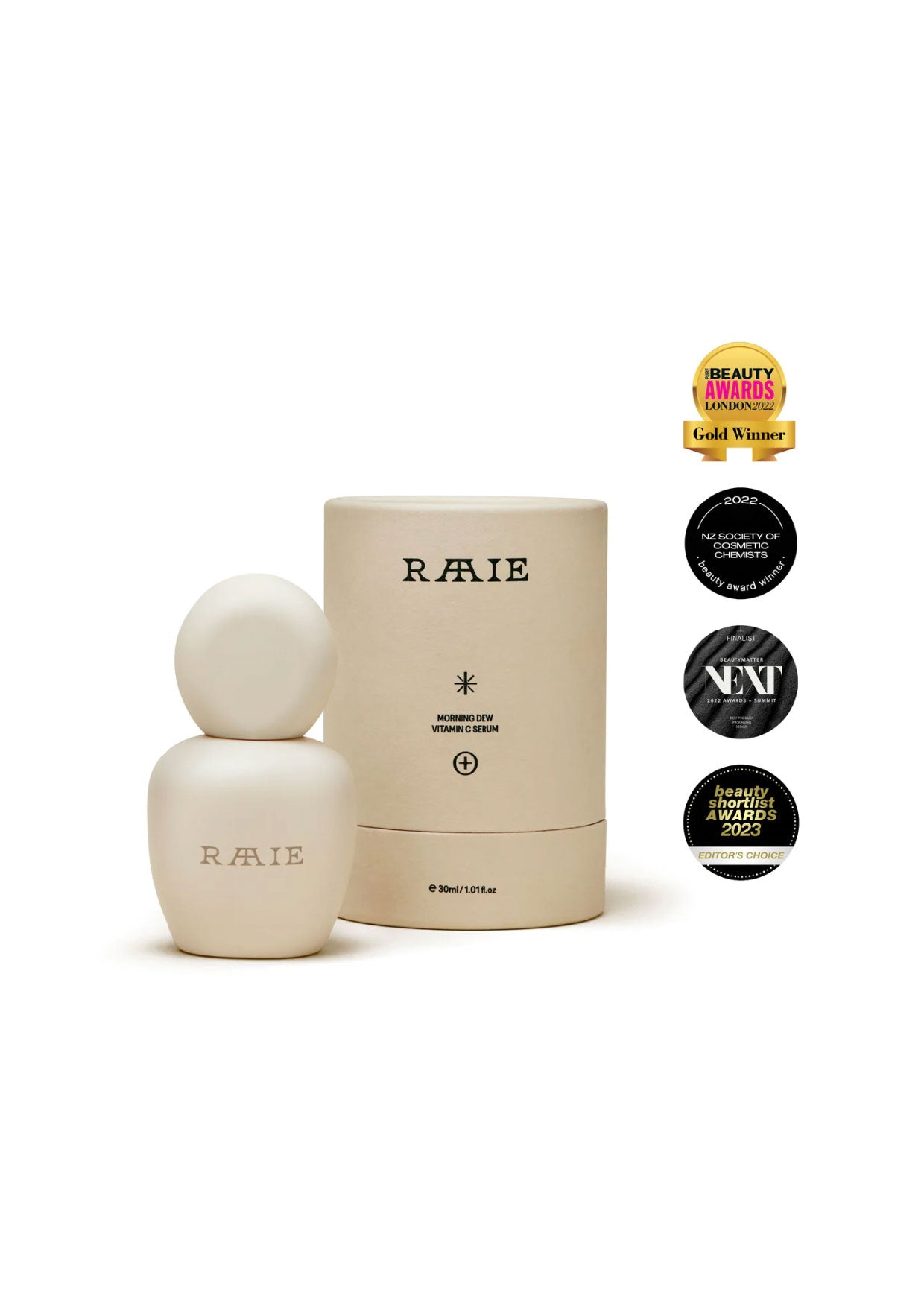 晨露維他命C亮白精華液|Morning Dew Vit C
afterhours. Studio
Pickup currently unavailable
afterhours.
5B, KT ONE, 158 Wai Yip Street
Kwun Tong
Kowloon Hong Kong SAR
+85295422337
顯著提亮膚色、煥發水潤肌膚

🏆
PURE BEAUTY AWARDS LONDON 2022 - Gold Winner
🏆NZ SOCIETY OF COSMETIC CHEMISTS 2022 - Beauty Award Winner
🏆NEXT BEAUTYMATTER 2022 AWARDS - Finalist
維他命C是一種強大的抗氧化成分,可水潤亮澤肌膚、抗衰老及均勻膚色。配搭以對抗極端紫外線生長而聞名的新西蘭黑醋栗、長相思葡萄籽、Mamaku黑蕨樹、白茶樹等新西蘭本土植物一起產生協同作用。為日間的皮膚築起一道全方位的保護牆,免受紫外光、污染物等侵害。

Get dramatically brighter, dewy skin with this powerful active botanical antioxidant serum. Two different types of Vitamin C work to give you a dewy glow, even out skin tone, and protect against future aging. The resilience of New Zealand botanicals which are known for thriving in extreme UV environments provide added protection; NZ Blackcurrants, Sauvignon Blanc Grapeseed, Mamaku Black Fern, and Kanuka work synergistically to protect skin from daily damage.

+ 提亮膚色Brighter skin
+ 減少泛紅Reduced skin redness
+ 減少細紋、皺紋、下垂 Reduced fine line, wrinkles, sagging
+ 減退色素沉著 Faded hyperpigmentation
+ 預防+逆轉紫外線傷害 Prevent + reverse sun damage
+ 促進膠原蛋白生成 Boost collagen

Key Ingredients

15% 維他命 C
結合了兩種強力維他命C — 13% 抗壞血酸磷酸酯鈉(維生素C中最穩定且最易吸收)和 2% 抗壞血酸四異棕櫚酸酯(具有額外的美白功能)。有效為皮膚帶來水潤光澤、美白提亮、減少色素沉著和淡化色斑的功效,並通過刺激自身的膠原蛋白生長來消除細紋和皺紋。

1% 維他命E - 抗氧化 + 增強維他命C功效
抗氧化劑和非常保濕的分子,可同時做到保濕和鎖水作用,與維生素C一起使用有協同作用,令彼此的護膚功效倍增。

0.5% 阿魏酸 - 抗氧化 + 增強維他命C功效
強大的抗氧化劑可防止自由基增生,與維生素C一起使用有協同作用,令彼此的護膚功效倍增。

2x透明質酸 - 保濕
兩種不同透明質酸的結合可增強水合作用,為皮膚深層補水,實現全天持久補濕,使皮膚看起來整天水潤有光澤。

新西蘭本土白茶樹 - 治療 + 消炎
高濃度的阿拉伯半乳聚醣蛋白 (AGPs)是已知的免疫系統強化劑,可舒緩和修復受損或發炎皮膚。

新西蘭黑醋栗 - 防止紫外線傷害
黑醋栗廁所有漿果中花青素水平最高的,花青素被稱為「植物防曬霜」,可保護植物細胞不受陽光傷害,這種天然防曬亦有效保護人體皮膚免受紫外線侵害。

Mamaku 黑蕨樹 - 拉提 + 緊緻
原生黑蕨含有獨特的生物聚合物和營養素,被稱為「天然長生不老藥」,可提拉和收緊皮膚,減少細紋和皺紋。

新西蘭高山玫瑰果 - 滋養和修復肌膚
從Wanaka野生人手採摘,富含維他命A和其他身體天然的必需脂肪酸(尤其是 omega-3(亞麻酸)和 omega-6(亞油酸)),具有顯著軟化皮膚並修補皮膚屏障功效。
這些成分證實可以在持續使用四周
+ 擁有5 倍亮度
+ 泛紅減少 30%
+ 皮膚水分增加 43%
+ 觸感平滑度提升 32%
+ 乾燥減少 37%

由36名年齡介乎24-56 歲之間,持續使用6週晨露維他命C精華液後受訪表示
96% 的人表示皮膚看起來更亮了
88% 的人表示皮膚看起來更水潤
86% 的人表示皮膚看起來更均勻
76% 的人表示皮膚看起來不那麼紅了

Sensory
質地清爽的晨露精華液可喚醒感官,讓肌膚倍感清爽緊緻,為新的一天做好準備。淡淡的草本香讓人想起午後新西蘭海灘上的夏日植物。
A light-weight cooling morning serum will awaken the senses, leaving skin feeling refreshed, toned, firm and ready for the day. The light scent is evocative of summer botanicals from the late afternoons of long days on the New Zealand beaches.

How to Use
日間使用 - 泵出並塗抹在微濕清潔的皮膚上,隨後使用保濕霜和防曬霜。
Pump and apply to clean skin in the mornings, followed by moisturiser + SPF.

Full Ingredients
水*、抗壞血酸磷酸酯鈉(維生素 C,13%)、甘油、藻類提取物*(2.7%)、抗壞血酸四異棕櫚酸酯(維生素 C,2%)、生育酚(維生素 E,1%)、甜菜鹼、犬薔薇(玫瑰果)果油(1%)、黑醋栗果實提取物*、葡萄種子提取物*、昆士亞(卡努卡)葉提取物*、Mamaku葉提取物*、透明質酸鈉**、苯氧乙醇、木糖基葡糖苷、溶血卵磷脂、菌核膠、脫羥糖醇、油菜籽油、阿魏酸、何首烏(靛藍)葉提取物、向日葵籽(葵花籽)油、普魯蘭多醣、黃原膠、木糖醇、乙基己基甘油、植酸鈉、葡萄糖, 山茶花葉提取物(綠茶),檸檬酸,積雪草(Gotu Kola)葉提取物,香精,檸檬烯,葡萄糖酸鈣,葡萄糖酸內酯,山梨酸鉀,苯甲酸鈉,芳樟醇,1,2-己二醇,辛二醇,光果甘草(甘草)根提取物。
* 新西蘭本土植物
** 低分子和高分子透明質酸

Aqua*, Sodium Ascorbyl Phosphate (Vitamin C, 13%), Glycerin, Algae Extract* (2.7%), Ascorbyl Tetraisopalmitate (Vitamin C, 2%), Tocopherol (Vitamin E, 1%), Betaine, Rosa Canina (Rosehip) Fruit Oil (1%), Ribes Nigrum (Blackcurrant) Fruit Extract*, Vitis Vinifera (Grape) Seed Extract*, Kunzea Ericoides (Kanuka) Leaf Extract*, Cyathea Medullaris (Mamaku) Leaf Extract*, Sodium Hyaluronate**, Phenoxyethanol, Xylitylglucoside, Lysolecithin, Sclerotium Gum, Anhydroxylitol, Brassica Campestris (Rapeseed) Seed Oil, Ferulic Acid, Polygonum Tinctorium (Indigo) Leaf Extract, Helianthus Annuus Seed (Sunflower Seed) Oil, Pullulan, Xanthan Gum, Xylitol, Ethylhexylglycerin, Sodium Phytate, Glucose, Camellia Sinensis Leaf Extract (Green Tea), Citric Acid, Centella Asiatica (Gotu Kola) Leaf Extract, Parfum, Limonene, Calcium Gluconate, Gluconolactone, Potassium Sorbate, Sodium Benzoate, Linalool, 1,2-Hexanediol, Caprylyl Glycol, Glycyrrhiza Glabra (Liquorice) Root Extract. 
* NZ native
** Low & High Molecular Weight Hyaluronic Acid
Made in New Zealand
30ml
Choose options