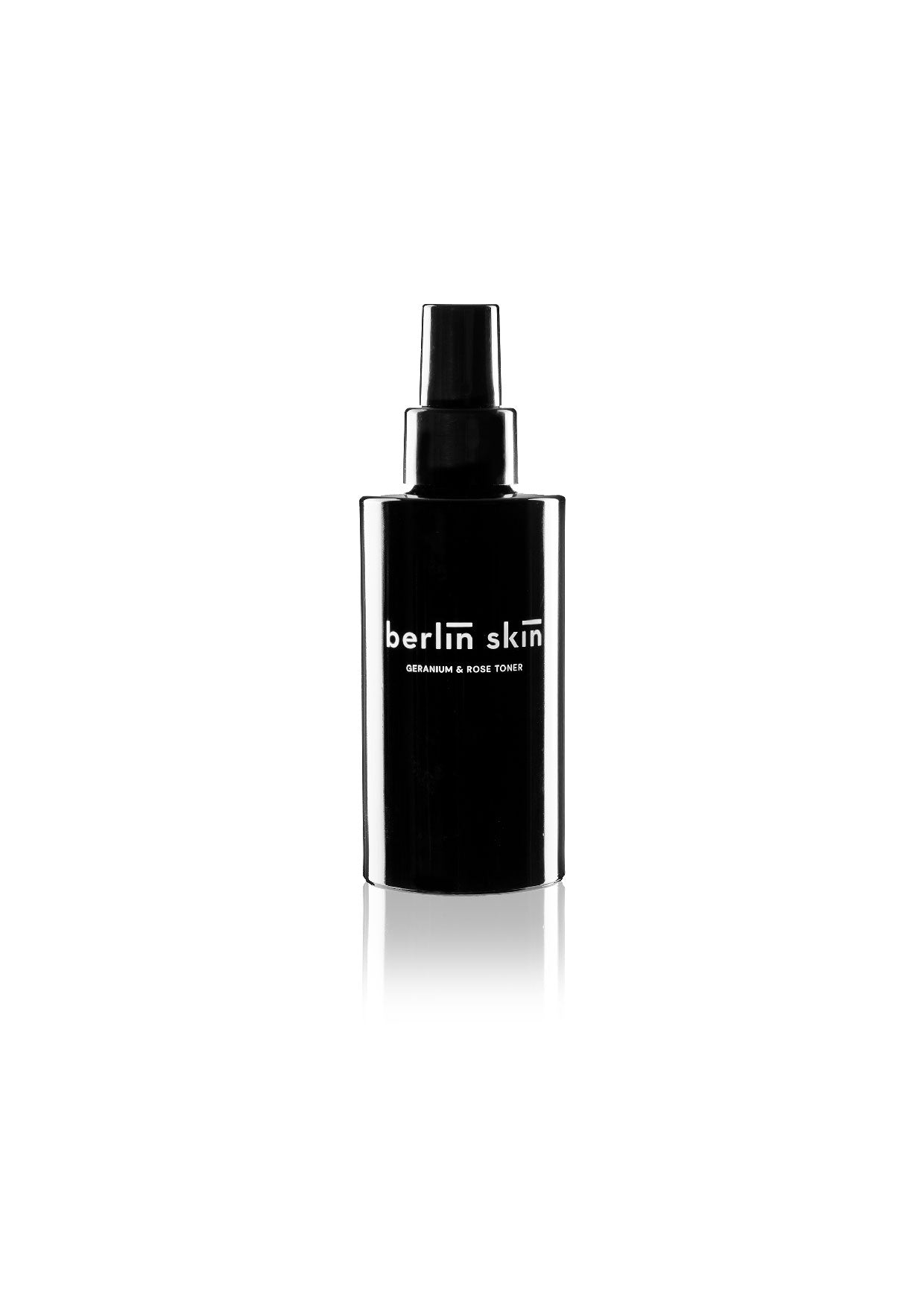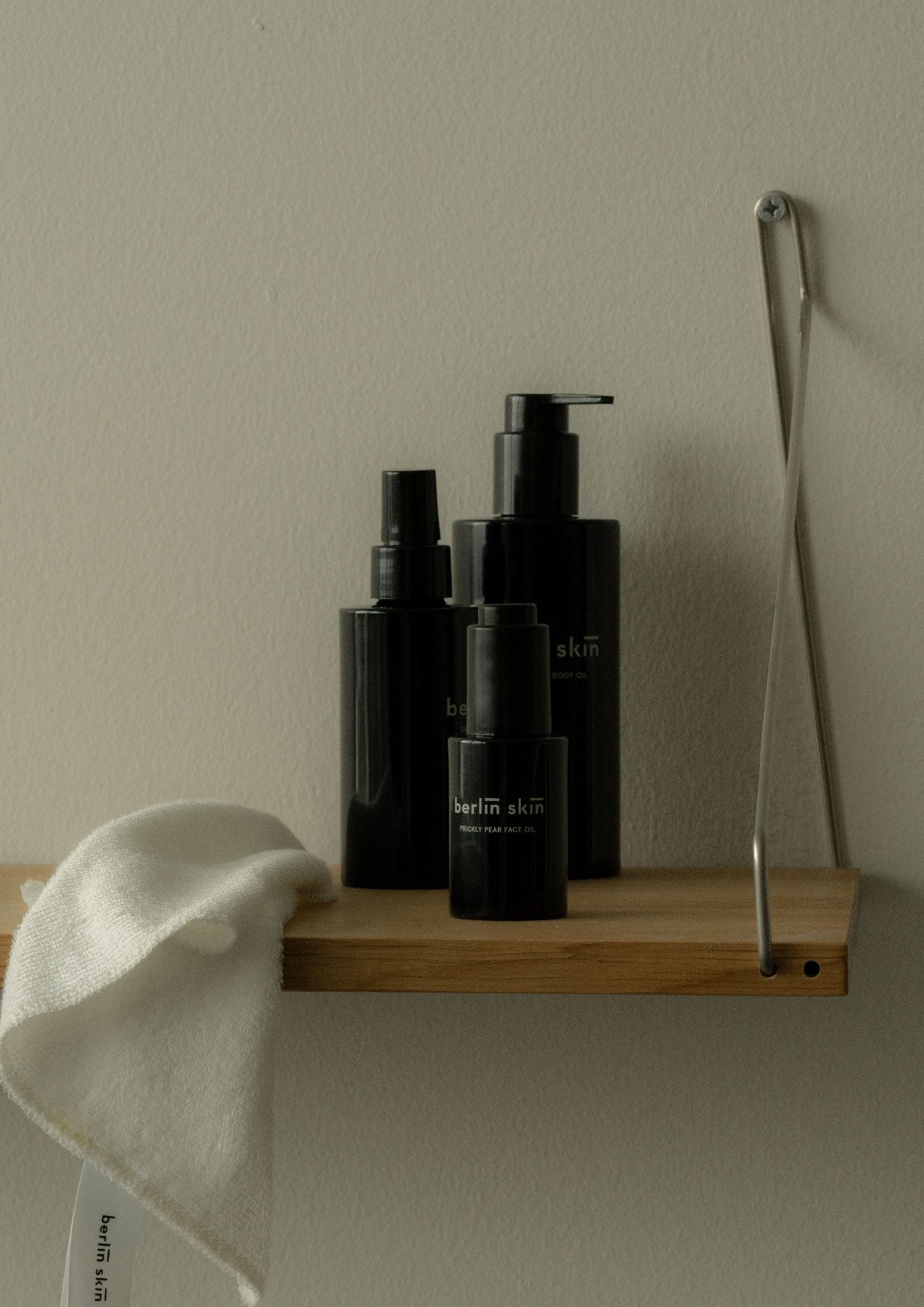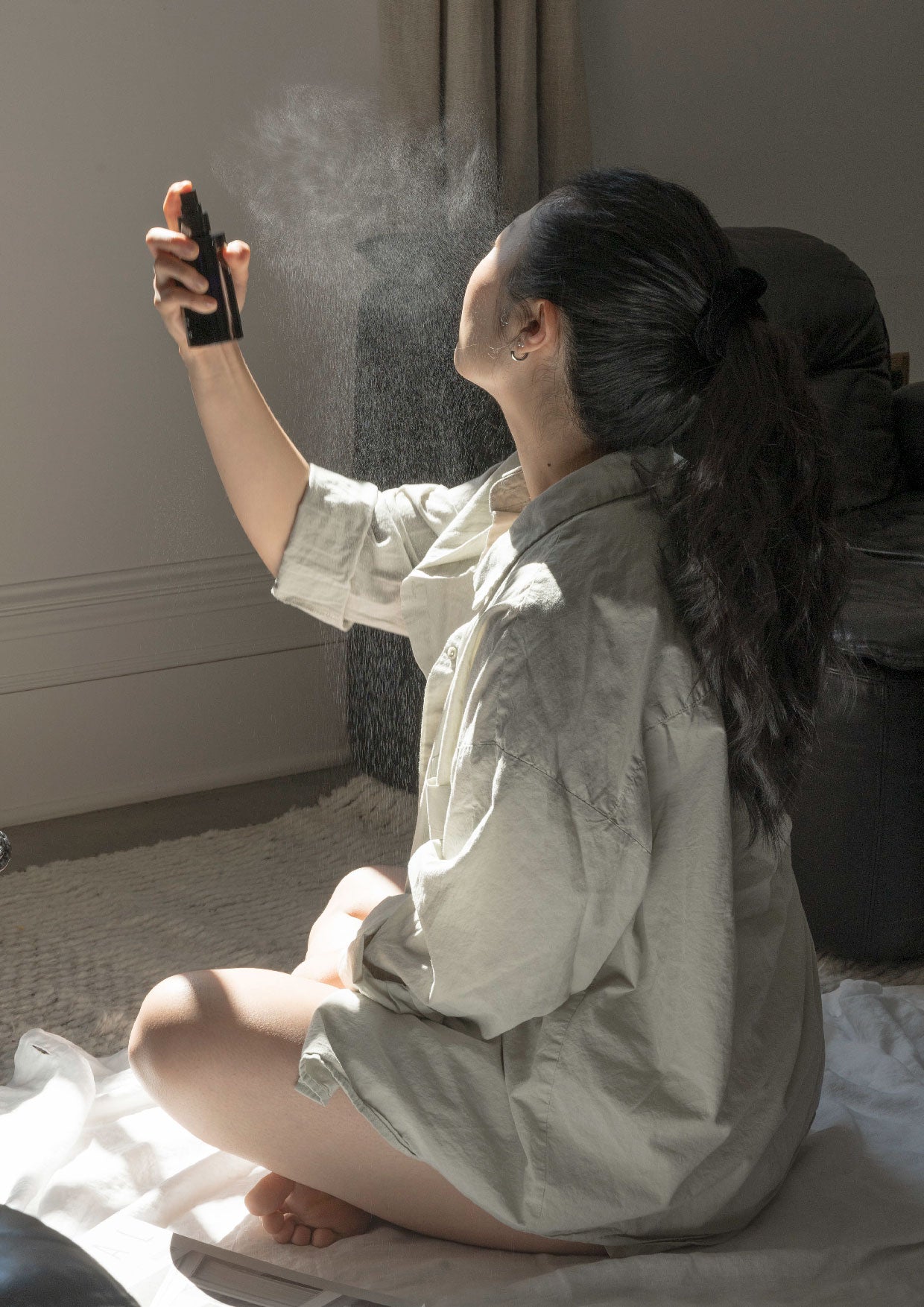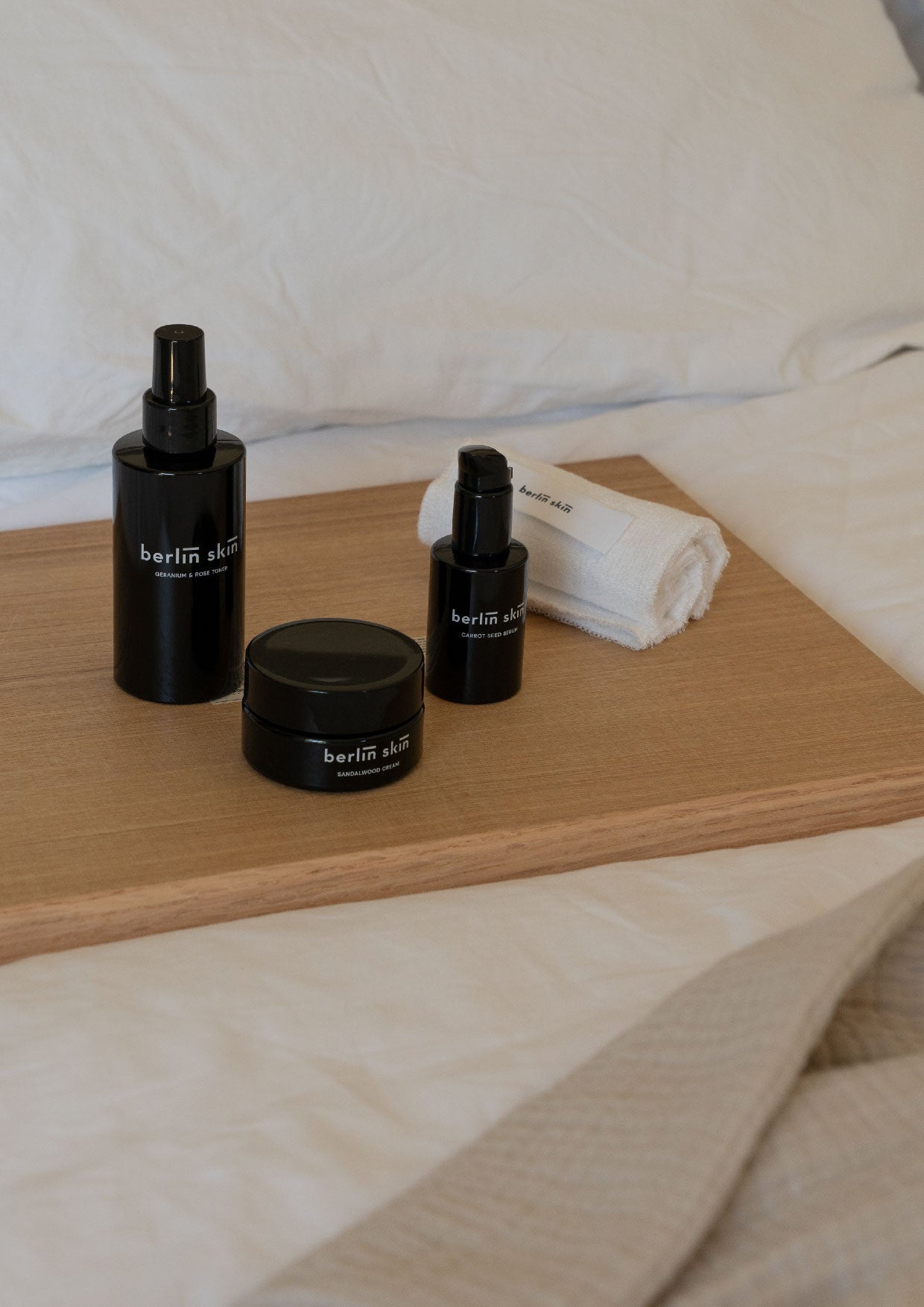 天竺葵+玫瑰平衡爽膚水 | Geranium + Rose toner
Sale price

HK$409.00
Regular price
(/)
Pickup currently unavailable at afterhours. Studio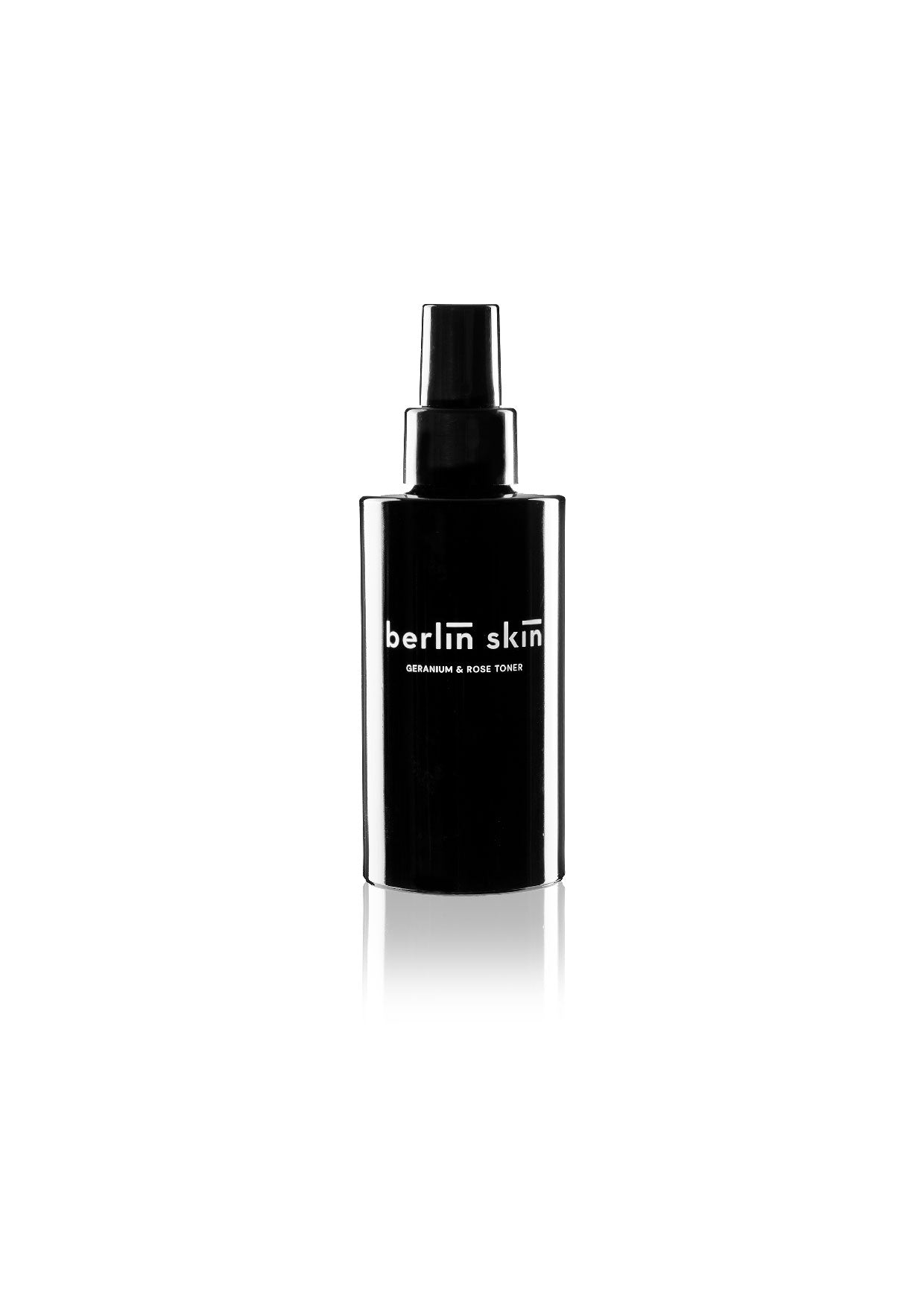 天竺葵+玫瑰平衡爽膚水 | Geranium + Rose toner
afterhours. Studio
Pickup currently unavailable
afterhours.
5B, KT ONE, 158 Wai Yip Street
Kwun Tong
Kowloon Hong Kong SAR
+85295422337

可以作為妝前化妝水和補濕噴霧。
一瓶集合了多種有機花水,具全方位護膚功效。細緻的噴霧可以喚醒每一吋皮膚,使其恢復活力和充滿水潤感。
有機薰衣草、玫瑰和天竺葵有鎮定、舒緩和平衡皮膚ph值作用
胡蘿蔔籽、覆盆子籽和蘆薈可以滋潤乾燥的皮膚。
清新淡雅的花香來自有機薰衣草、玫瑰和玫瑰,舒適的氣息能使人心情愉悅。

This calming mist works to refresh and hydrate the skin. Breathe in the calming and grounding benefits of lavender, rose, and geranium. carrot seed, raspberry seed, aloe vera, and msm bring balance back to inflamed and dry skin.

KEY BENEFITS

有機薰衣草:鎮靜、修復
玫瑰:平衡水油、鎮靜(適合痤瘡皮膚)
天竺葵:抗菌抗痘,抗皺,加速皮膚癒合
胡蘿蔔籽:美白,抗衰老
覆盆子:消炎,加快細胞更新
膠體銀:消炎,抗菌

+ 所有皮膚適用(包括敏感皮膚適用)

BEST USAGE

在潔臉後(實際上一天任何時間都可以用),噴灑在臉上和脖子上,慢慢享受花水帶給皮膚的神奇功效。

It's hard to over-do it with this gentle and soothing product. After cleansing (or any during throughout the day) spritz all over face and neck and take a moment to enjoy the aromatherapy benefits of geranium, rose and lavender.

INGREDIENT LIST

水(去離子水),巴巴多蘆薈葉汁(有機蘆薈),膠體銀,甲基硫醯基甲烷(msm),胡蘿蔔金縷梅籽油(胡蘿蔔),紅景天籽油(覆盆子籽油),金縷梅籽油(月桂樹) ,檄樹提取物(諾麗果),疑擬香桃木果實提取物(卡姆果),天竺葵重花油(天竺葵精油),迷迭香花/葉/莖水(玫瑰花露水),薰衣草水(薰衣草花露水),辛酸葡萄糖苷 (植物膠),苯氧乙醇(防腐劑),乙基己基甘油(防腐劑)
aqua (deionized water), aloe barbadensis leaf juice (organic aloe), colloidal silver, dimethyl sulfone (msm), daucus carota sativa seed oil (carrot), rubus idaeus seed oil (raspberry seed oil), calophyllum inophyllum seed oil (laurelwood), morinda citrifolia extract (noni), myrciaria dubia fruit extract (camu camu), pelargonium graveolens flower oil (geranium essential oil), rosmarinus officinalis flower/leaf/stem water (rose hydrosol), lavandula angustifolia water (lavender hydrosol), caprylyl glucoside (plantasol), phenoxyethanol (preservative), ethylhexylglycerin (preservative)
Made in the USA
3.4 oz | 100 ml
Choose options