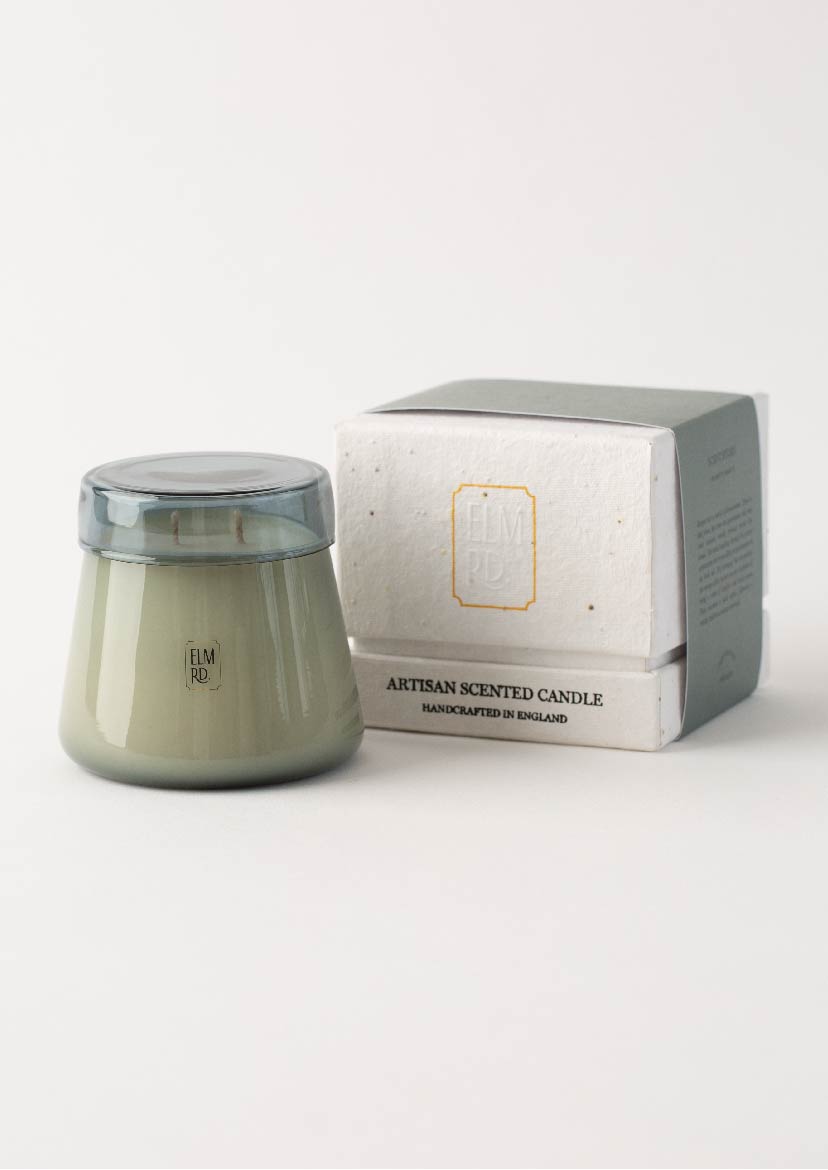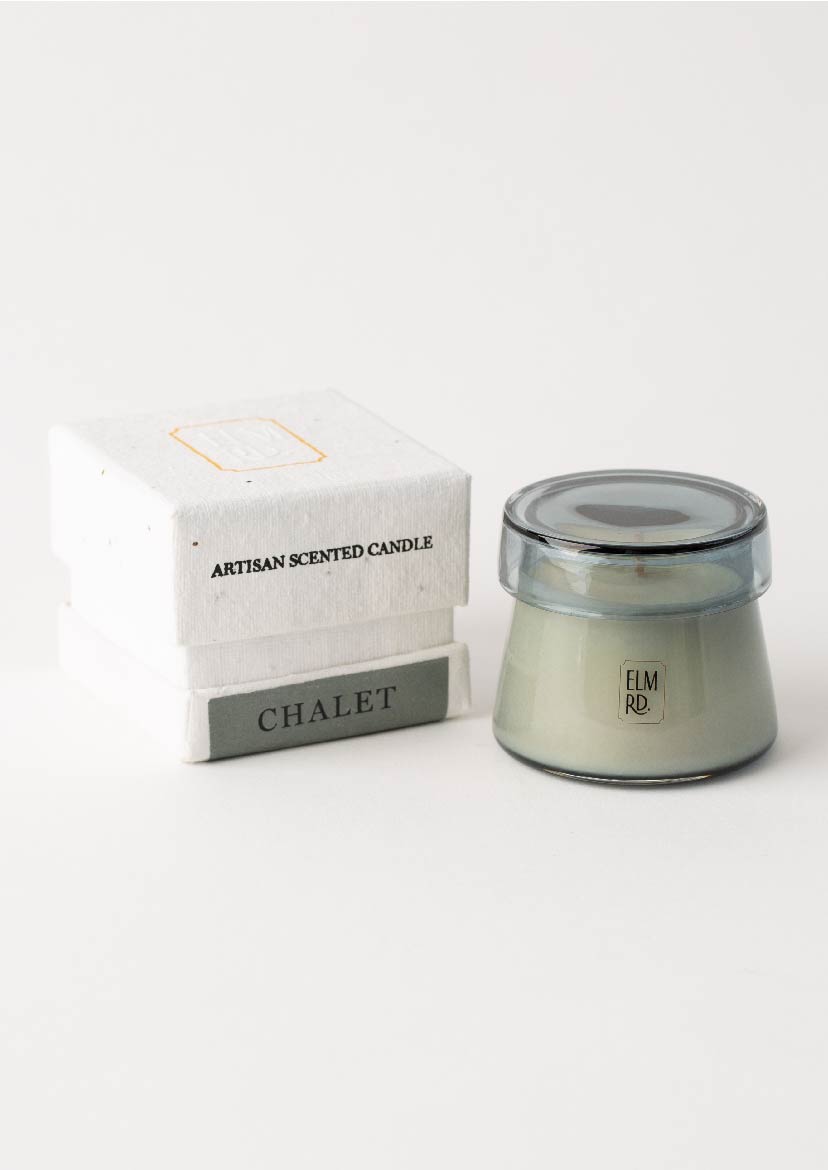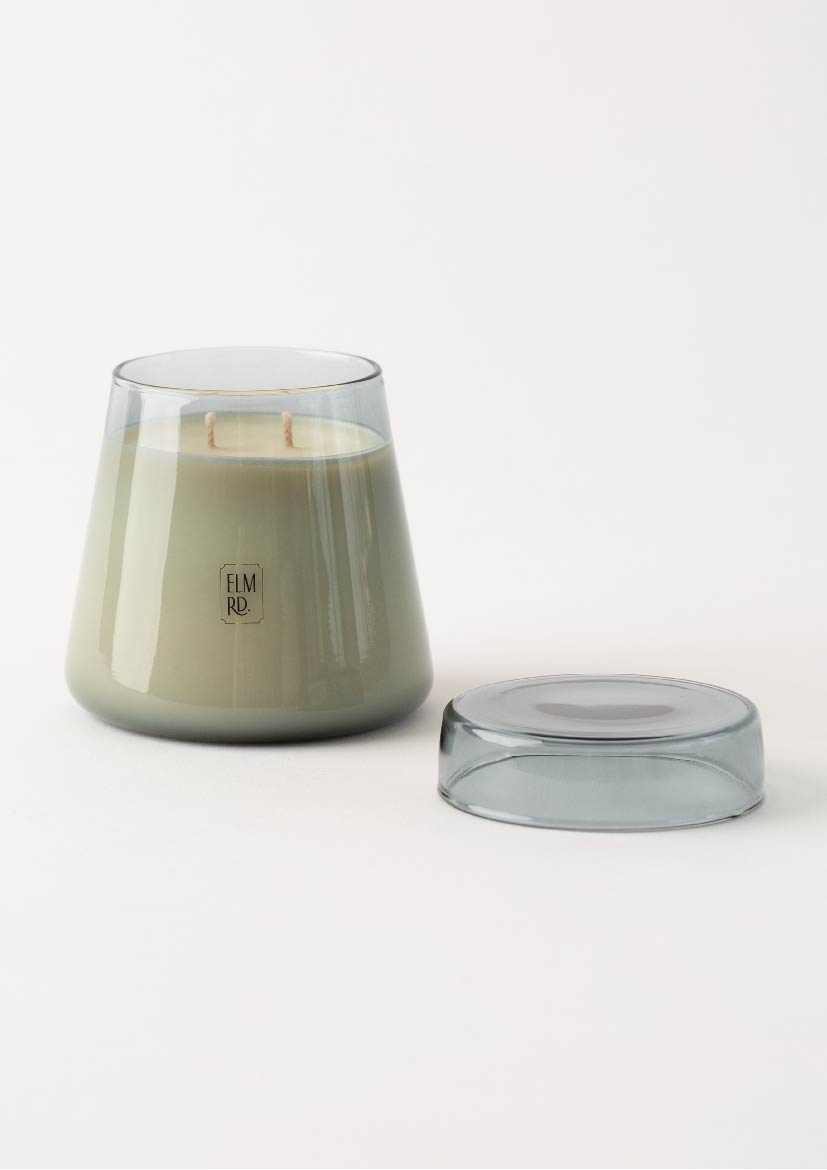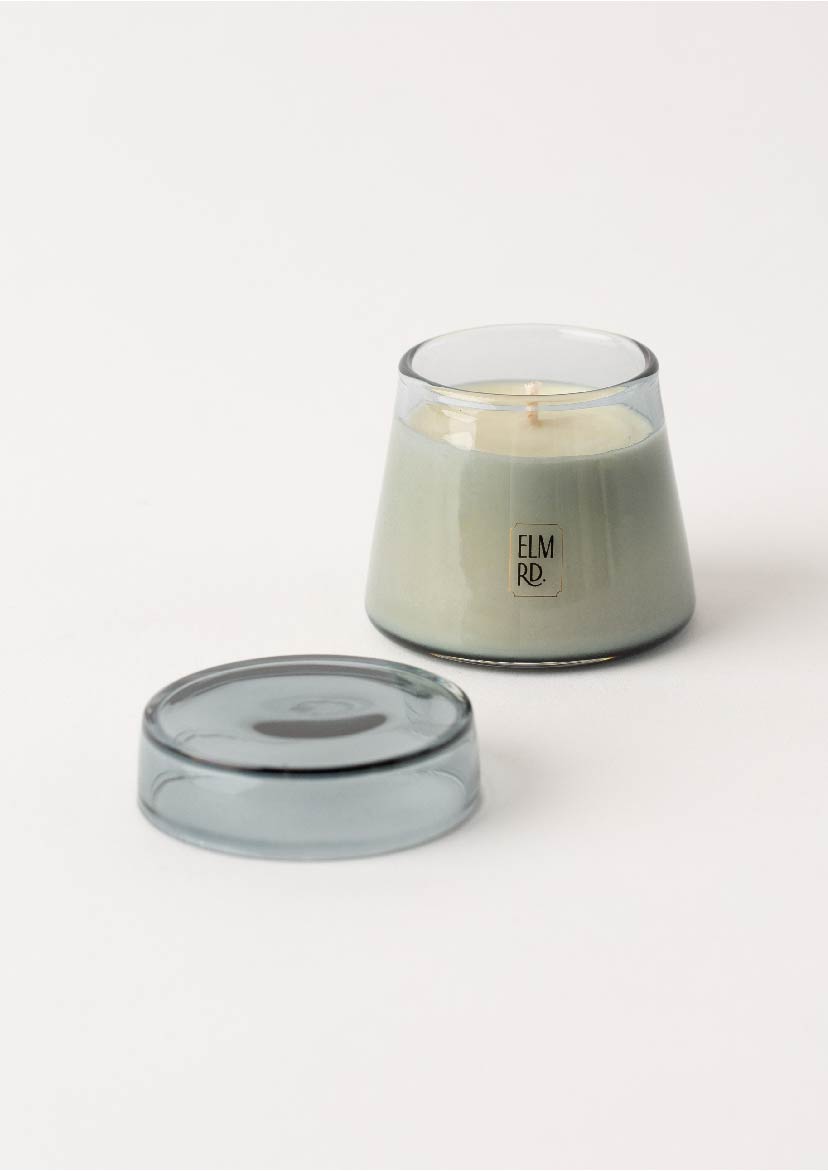 Chalet | CANDLE 蠟燭
Sale price

HK$439.00
Regular price
(/)
Pickup available at afterhours. Studio
Usually ready in 24 hours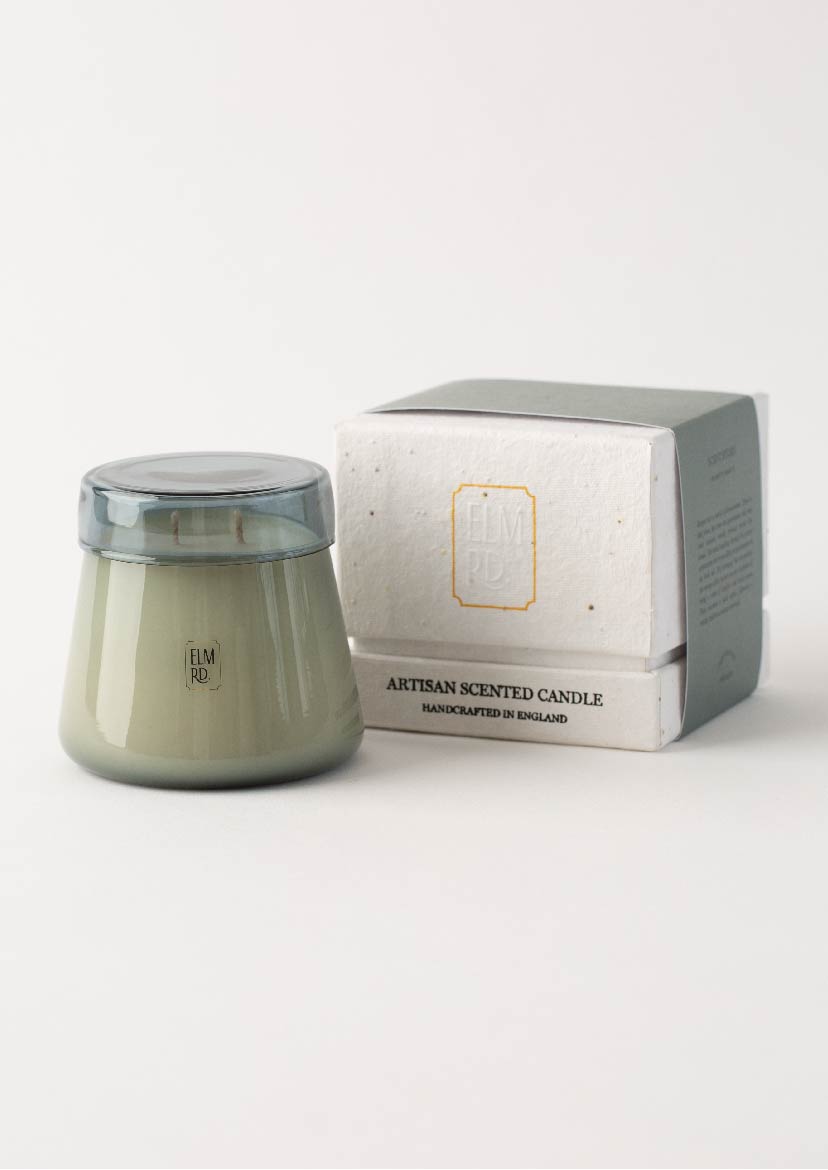 Chalet | CANDLE 蠟燭
(L) 270g
afterhours. Studio
Pickup available, usually ready in 24 hours
afterhours.
5B, KT ONE, 158 Wai Yip Street
Kwun Tong
Kowloon Hong Kong SAR
+85295422337
Smokiness & Spice
森林裏矗立着已經幾個世紀的老樹,它們古老木調香喚醒了我們的感官。深呼吸一下清新空氣,聽着風吹過樹葉沙沙作響。鳥鳴、群山、偏僻的小木屋,心境前所未有的平靜安逸,周而復始。

阿特拉斯山雪松清新而令人精神一振的香氣與淡淡的煙熏和香料味相結合。在木製小屋俯瞰延綿山脈和自然風光的安寧氛圍,讓人聯想到冬天圍著火堆的溫暖。

Here in this forest, the trees are generations old, and their ancient, woody aromas revive the senses. The wind rustling through the leaves accentuates the tranquillity as you breathe in the fresh air. The birdsong, the mountains, the remote cabin, nature on your doorstep all bring a sense of comfort and inner peace. Time becomes a cycle again, following a steady rhythm as nature intended.
Chalet is a unique blend of natural essential oils and absolutes. A breath of fresh air. The invigorating scent of atlas cedar combines with a gentle touch of smokiness and spice. Reminiscent of relaxing by the burning fire in a cosy wooden chalet surrounded by nature.
前調

Top

:
五香粉 Allspice
中調

Heart

:
杜松子 Juniper Berry, 松針 Pine Needle
基調

Base

:
阿特拉斯雪松

Atlas Cedar,

檀香

Sandalwood ,

岩玫瑰

Labdanum
Candle (L) 270g
Burn Time: 55 hrs+

Candle (S) 80g
Burn Time: 20 hrs+

GUIDE
使用時取下蓋子,在室溫下將棉芯修剪至約5 mm,以增加蠟燭燃燒壽命及防止出現黑煙。使用後,蓋上蓋子熄滅蠟燭,使空氣不會留下煙霧,讓蠟燭的香氣縈繞不去。每次燃燒至少兩小時,最多四小時,以確保蠟燭均勻燃燒。
To use, simply remove the lid, and light carefully. When done, smother the candle so that no smoke is left to trail in the air, letting the candle's aroma linger. Burn for a minimum of two hours and a maximum of four to ensure that the wax burns down evenly, ready for next time. Before relighting, trim the cotton wick to a quarter of an inch (about 5 mm) to keep your scented candle in good burning shape and prevent any black smoke or soot. Only trim the wick when it is at room temperature.

INGREDIENTS
菜籽蠟、精油、淨油和雙棉芯。
Rapeseed wax, essential oils, absolutes and a double cotton wick.

PROMISE
Elm.rd蠟燭100% 天然,純素友好且無殘忍。 使用了環保棉芯、特調精油混合物和油菜籽蠟,潔淨而且燃燒時間長。
Elm Rd. scented candles are 100% natural, vegan friendly and cruelty-free. They are the perfect combination of rapeseed wax for a clean and long-lasting burn, an eco-friendly cotton wick and a special blend of essential oils

不含化學物質、石蠟、添加劑和合成香料。
free from chemicals, paraffin, additives and synthetic fragrances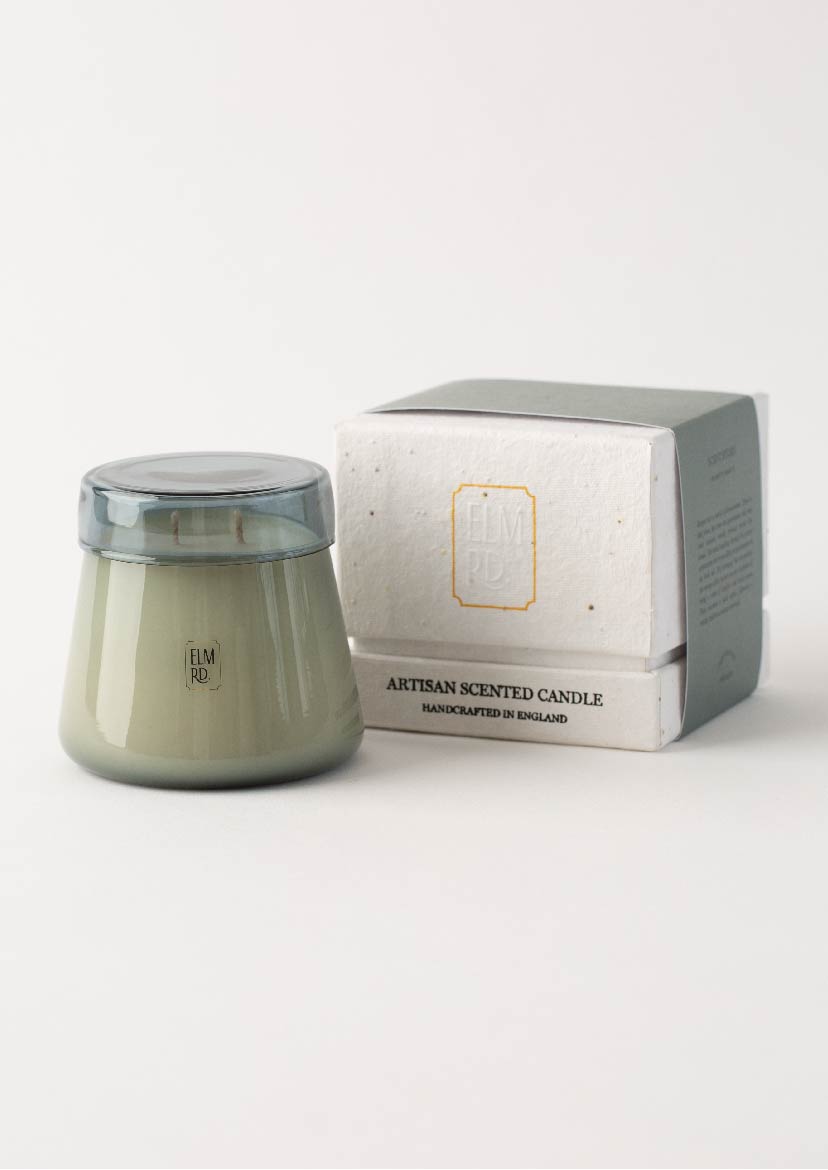 Chalet | CANDLE 蠟燭
Sale price

HK$439.00
Regular price
Choose options