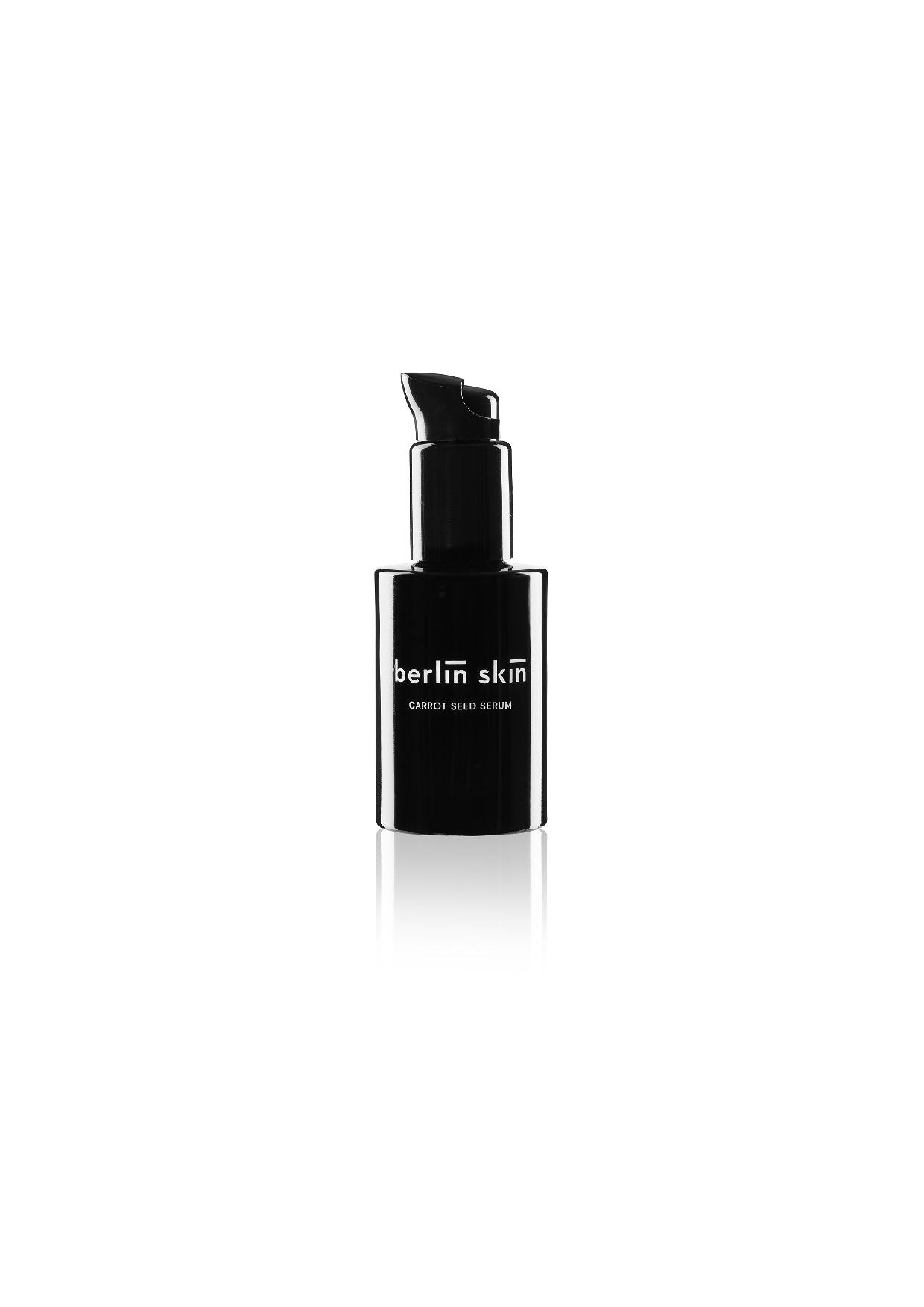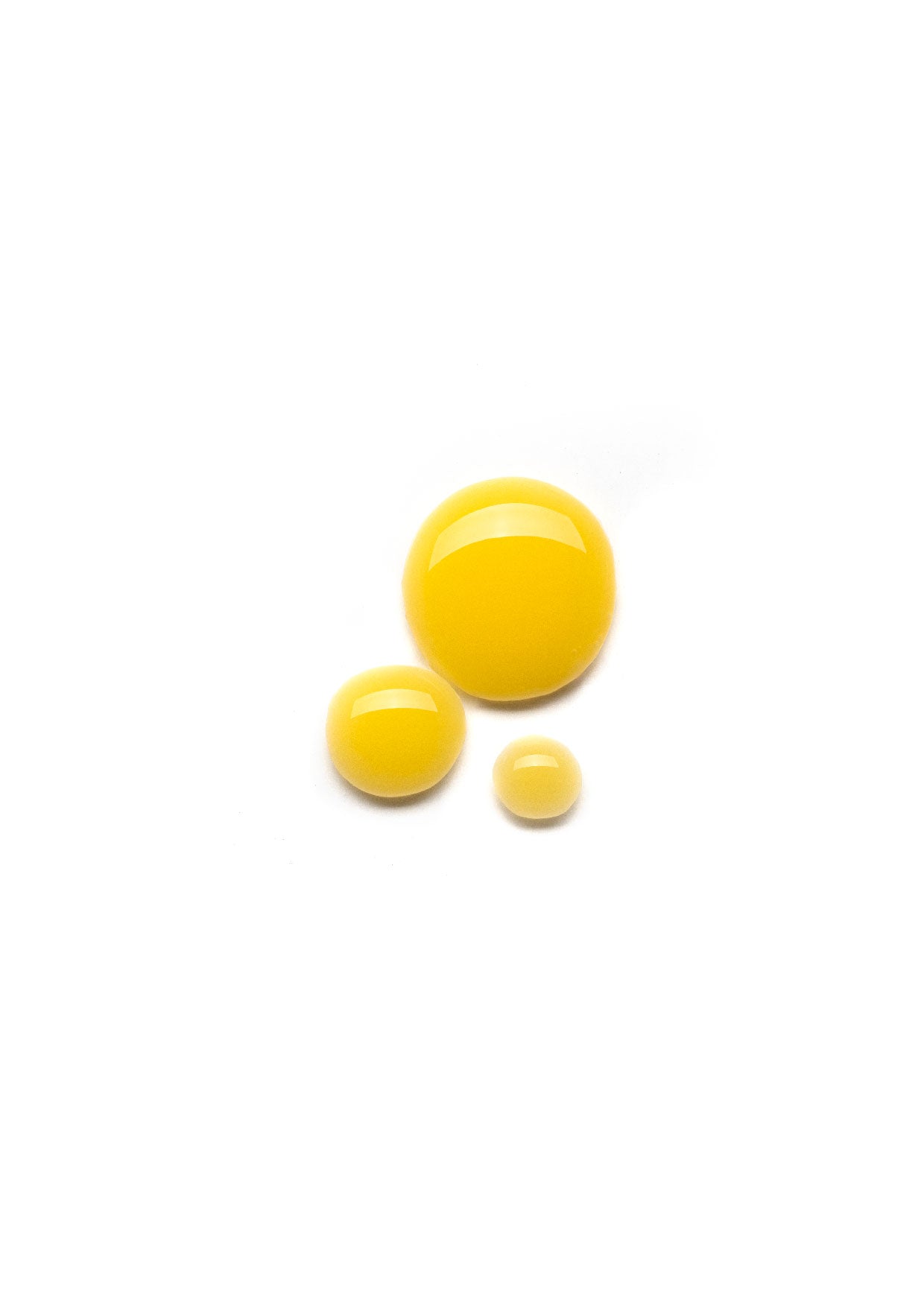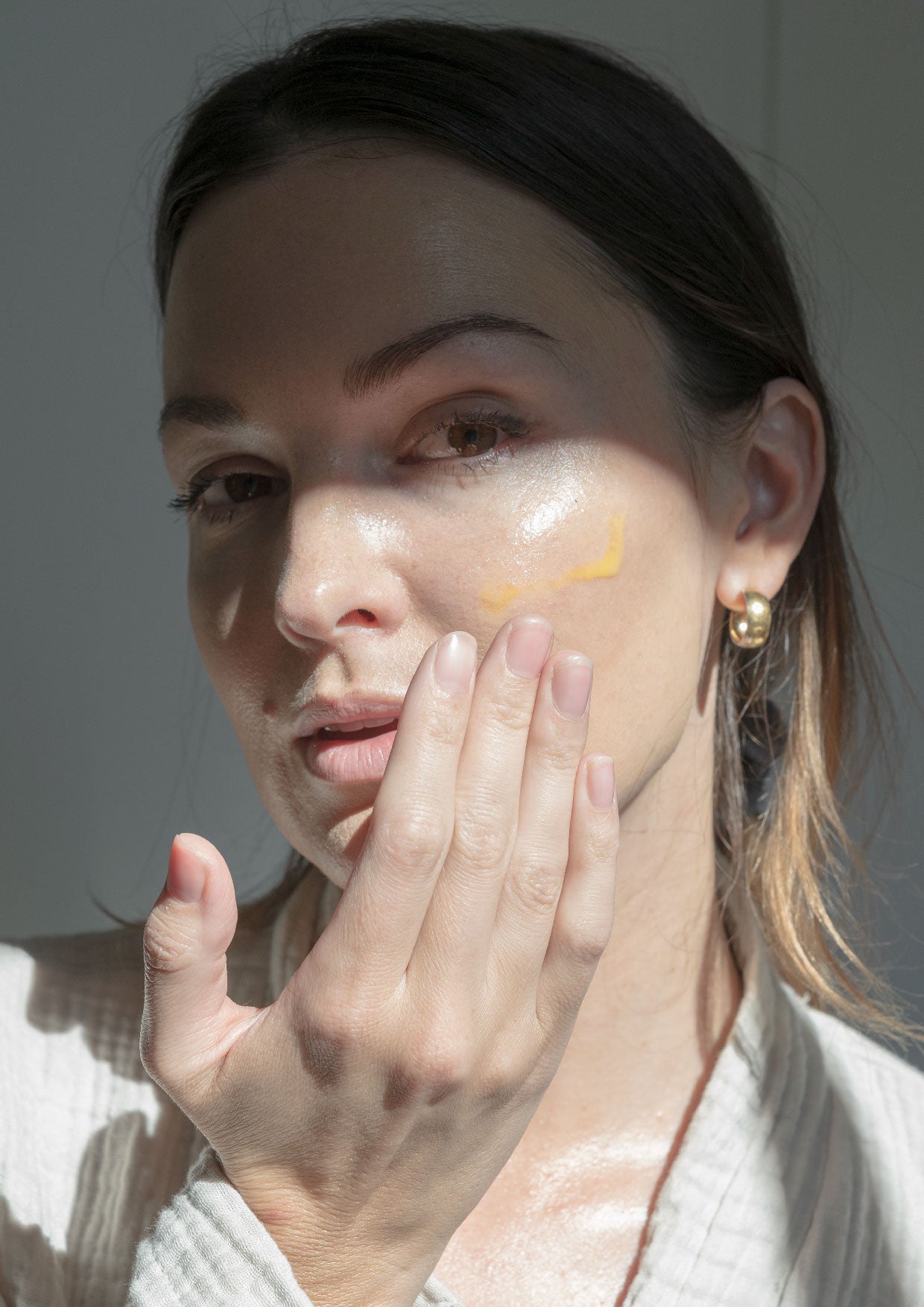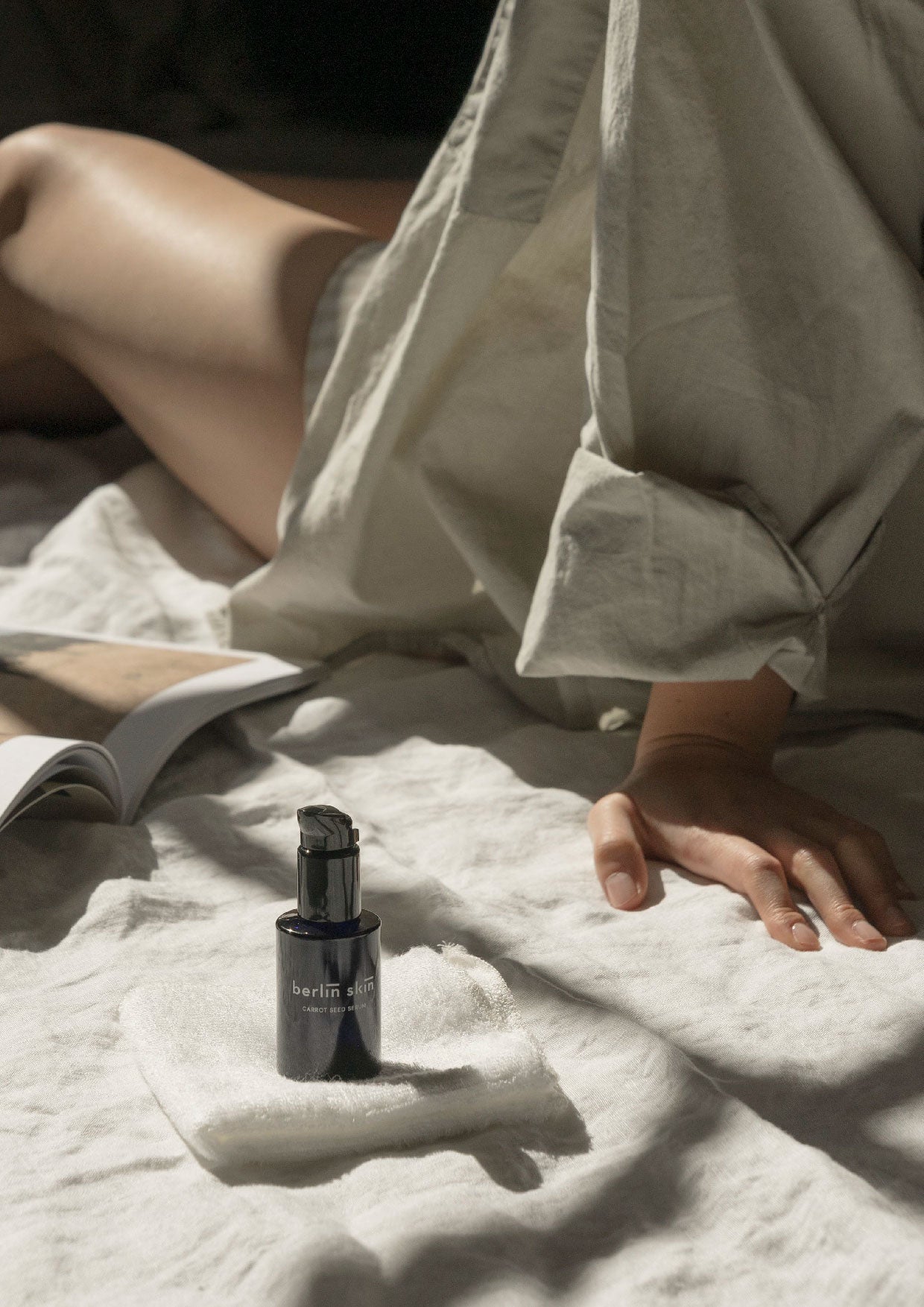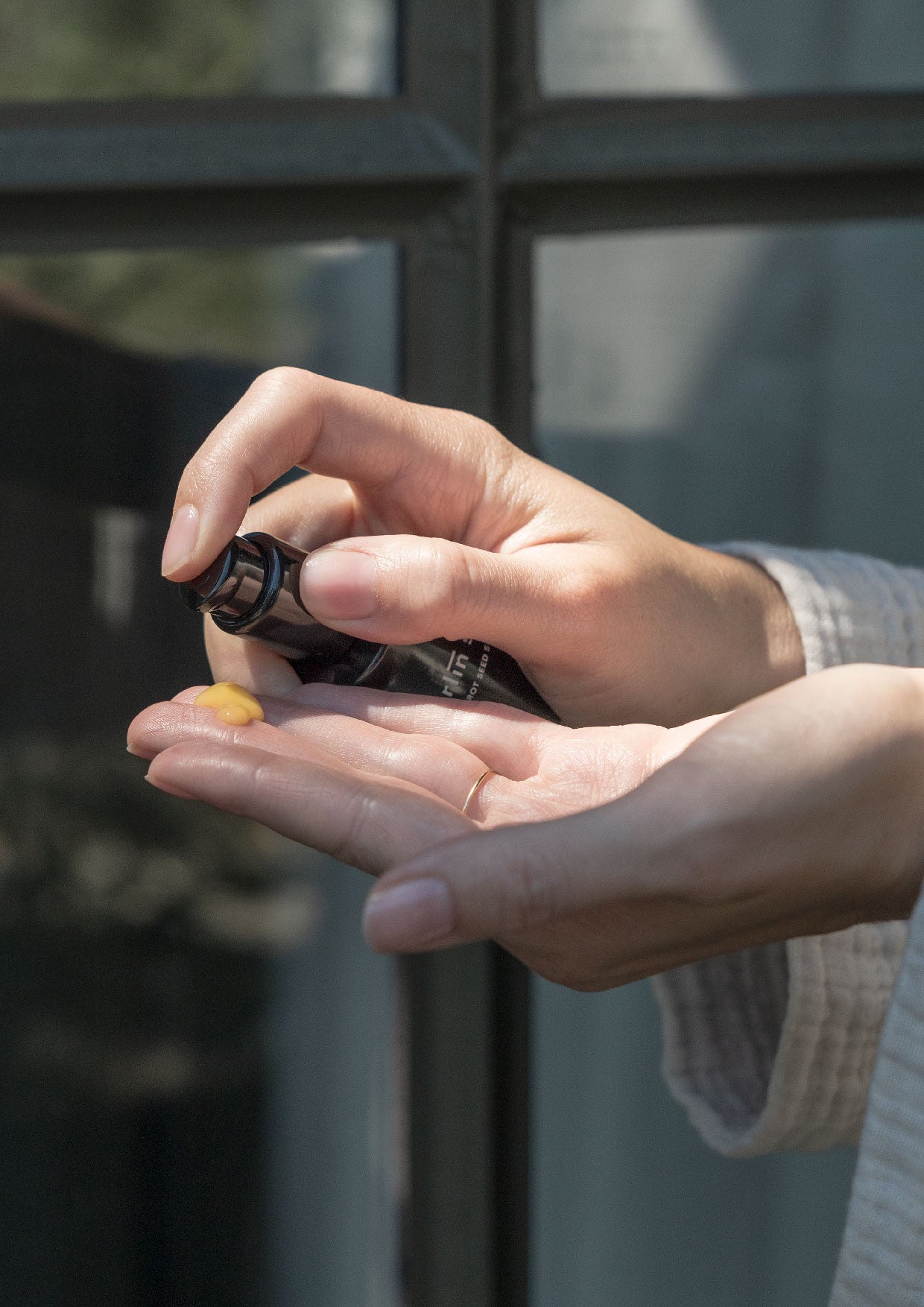 胡蘿蔔籽亮白精華 | Carrot Seed Serum
Sale price

HK$679.00
Regular price
(/)
Pickup available at afterhours. Studio
Usually ready in 24 hours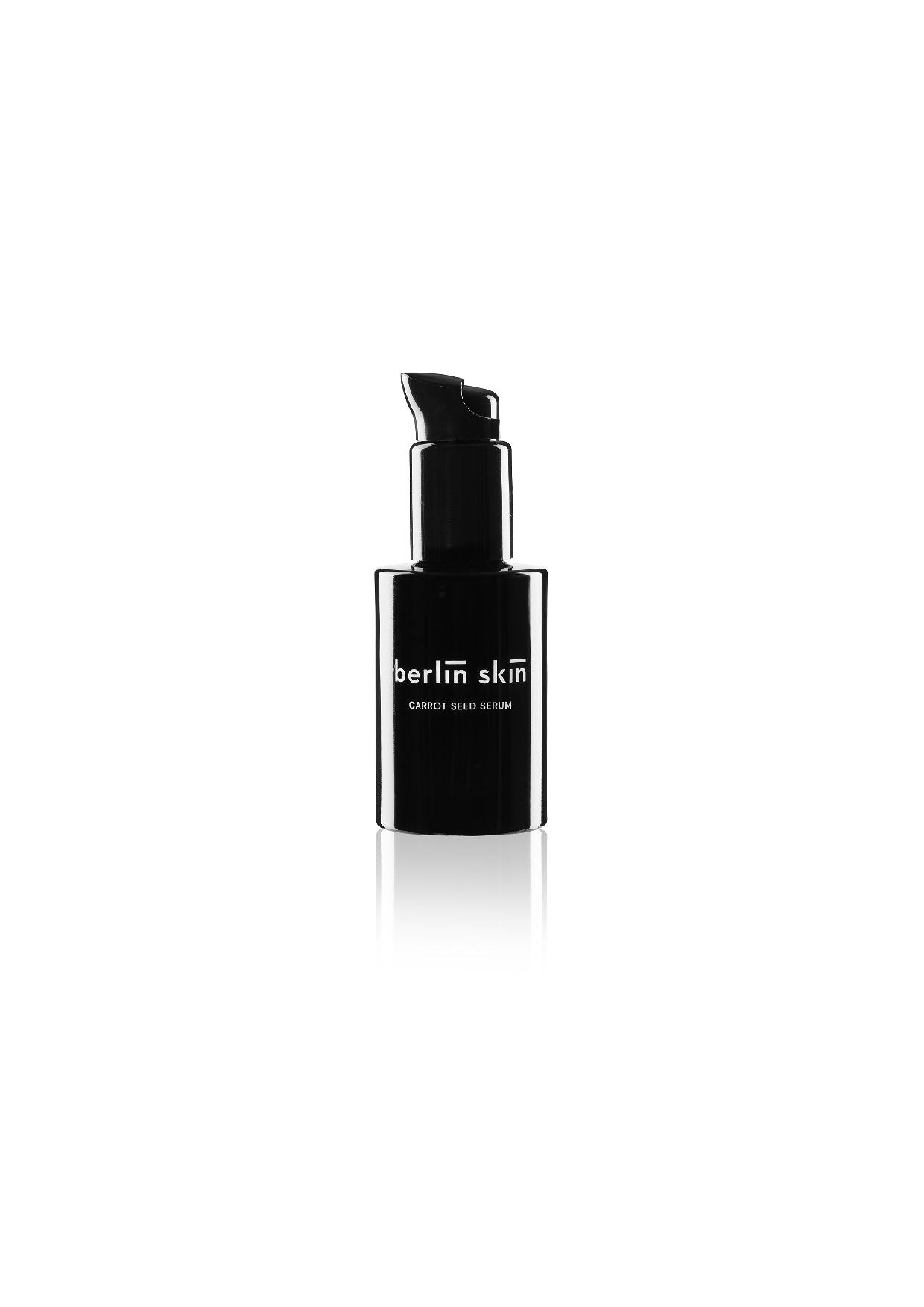 胡蘿蔔籽亮白精華 | Carrot Seed Serum
afterhours. Studio
Pickup available, usually ready in 24 hours
afterhours.
5B, KT ONE, 158 Wai Yip Street
Kwun Tong
Kowloon Hong Kong SAR
+85295422337
Berlin Skin必入手的明星產品
+ 針對解決膚色黯沉,收復老化和細紋問題
成份中加入滿滿亮膚天然萃取成份,如胡蘿蔔籽、維生素C、檀木,以及海藻、覆盆子、靈芝等強大抗氧化關鍵成份…
質地清爽不油膩,能夠很快被皮膚完全吸收。香味是淡雅清新的迷迭香和柑橘香,在保養過程中,心情也跟著被療癒了。持續使用可以提亮嫩白膚色,緊緻度也會跟著提高。
An incredible brightening serum full of potent antioxidants and oils to transform your skin. carrot seed, rosemary, vitamin c, raspberry, acai, seabuckthorn, sandalwood, reishi mushroom, green tea, seaweed, and other powerful botanicals keep the face hydrated, youthful, and luminous.
KEY BENEFITS
胡蘿蔔籽油:含豐富維生素A,除了有潤澤提亮膚色即功效外,對於老化欠彈性的肌膚也有回春再生的效果。
迷迭香油:具有很強的收縮作用,可以緊縮鬆弛和調理油膩不潔的肌膚
維生素C:一種強大的抗氧化劑,可以促進膠原蛋白的生長,對於保持皮膚年輕至關重要
覆盆子油:保濕和消炎
檀香木:治癒並預防痤瘡出現
靈芝:一種強大的抗氧化劑,可幫助治癒日曬傷害
綠茶:富含維生素B12和E,具消炎和抗菌之效
海藻:促進膠原蛋白增生,保濕並幫助軟化老化的皮膚
蘆薈:舒緩和保濕
角鯊烷:保濕、抗炎,可幫助防止日曬傷害。
玫瑰果籽油:富含維生素A和C,可保濕,並有助於淡化色斑。
BEST USAGE
在爽膚水後、乳液和眼霜前使用,用量每次2-3泵。這種溫和精華也可以在眼睛和脖子周圍使用。
Apply 2-3 pumps to clean, dry skin both morning and night. Follow with one of our moisturizers and eye butter. This gentle serum can also be used around the eyes and neck.
Full ingredient list
水、有機蘆薈葉汁、甘油、角鯊烷油、胡蘿蔔籽油、有機沙棘油、有機玫瑰果籽油、覆盆子種子油、有機荷荷巴油、抗壞血酸磷酸鈉(維生素 c)、醋酸生育酚(維生素 e)、乳酸、刺槐樹膠、泛醌、抗壞血酸、乙酰基六肽-1、裙帶菜細胞培養提取物(裙帶菜生物發酵)、有機靈芝提取物、俄勒岡葡萄提取物、李子樹皮提取物(野櫻桃)、藍莓提取物、長春花主要提取物、葡萄籽提取物、有機山茶花葉提取物、雨生紅球藻提取物、巴西莓果提取物、有機甘草根提取物、石榴果提取物、甜橙提取物、柑橘檸檬皮提取物、金銀花提取物、日本金銀花提取物、蘋果提取物、甘蔗提取物、迷迭香精油、香脂樹皮油(檀香)、木香樹脂油、龍腦香精油、檀香油(印度檀香)、檀香木油、香茅精油、鯨蠟醇、硬脂酸甘油酯、棕櫚酸異丙酯、黃原膠、鯨蠟硬脂醇、硬脂醇樹膠、鯨蠟硬脂基葡糖苷、谷氨酸四鈉二乙酸酯、醇、丁二醇、二肽二氨基丁酰芐基酰胺二乙酸酯、卵磷脂、溶血卵磷脂、植酸、支鏈澱粉、山梨酸鉀(防腐劑)、苯甲酸鈉(防腐劑)
Aqua (deionized water), aloe barbadensis leaf juice (organic aloe), glycerin (kosher, vegetable), squalane (from olive oil), daucus carota sativa seed oil (carrot), hippophae rhamnoides oil (organic seabuckthorn), rosa canina fruit oil (organic rosehip seed), rubus idaeus seed oil (raspberry seed oil), simmondsia chinensis seed oil (organic jojoba), sodium ascorbyl phosphate (vitamin c), tocopheryl acetate (vitamin e), lactic acid, caesalpinia spinosa gum (tara), ubiquinone (coq10), ascorbic acid, acetyl hexapeptide-1, undaria pinnatifida cell culture extract (wakame bioferment), ganoderma lucidum extract (organic reishi), mahonia aquifolium root extract (oregon grape), prunus virginiana bark extract (wild cherry), vaccinium angustifolium fruit extract (blueberry), vinca major extract (periwinkle), vitis vinifera (grape) seed/skin/stem extract (grapeseed), camellia sinensis leaf extract (organic green tea), astaxanthin (haematococcus pluvialis extract), euterpe oleracea fruit extract (acai fruit), glycyrrhiza glabra root extract (organic licorice), punica granatum fruit extract (pomegranate ), citrus aurantium dulcis fruit extract (sweet orange), citrus limon peel extract (lemon), lonicera caprifolium flower extract (honeysuckle), lonicera japonica flower extract (japanese honeysuckle), pyrus malus fruit extract (apple), saccharum officinarum extract (sugar cane), rosmarinus officinalis leaf oil (rosemary essential oil), amyris balsamifera bark oil (sandalwood), copaifera species resin oils (balsam), dipterocarpus turbinatus balsam oil (balsam), santalum album oil (indian sandalwood), santalum spicata wood oil (sandalwood), cymbopogon schoenanthus oil (lemongrass essential oil), cetyl alcohol, glyceryl stearate, isopropyl palmitate, xanthan gum, cetearyl alcohol, stearyl alcohol, sclerotium gum, cetearyl glucoside, tetrasodium glutamate diacetate, alcohol, butylene glycol, dipeptide diaminobutyroyl benzylamide diacetate, lecithin, lysolecithin, phytic acid, pullulan, potassium sorbate (preservative), sodium benzoate (preservative)
1 oz | 30 ml
Made in USA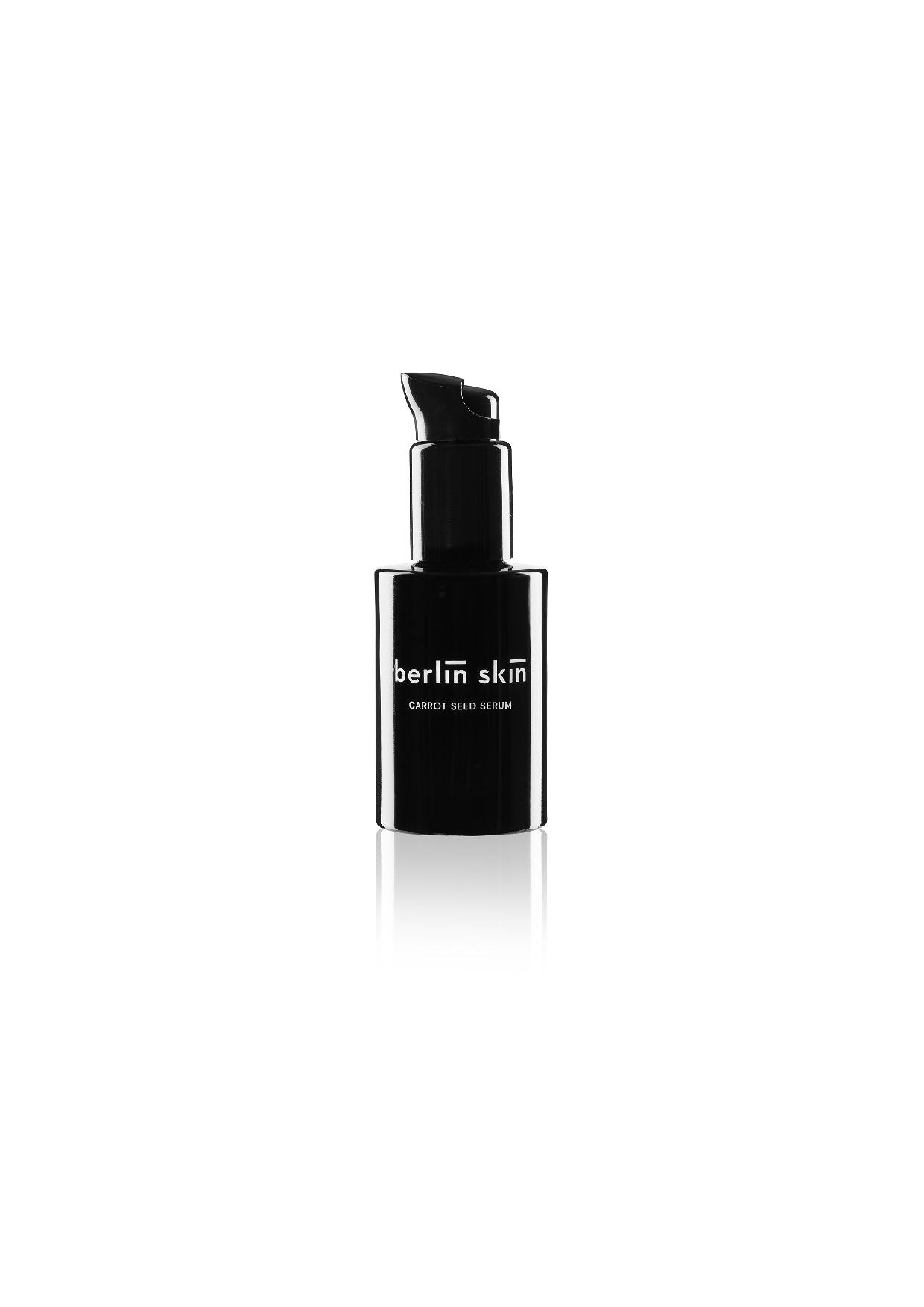 胡蘿蔔籽亮白精華 | Carrot Seed Serum
Sale price

HK$679.00
Regular price
Choose options