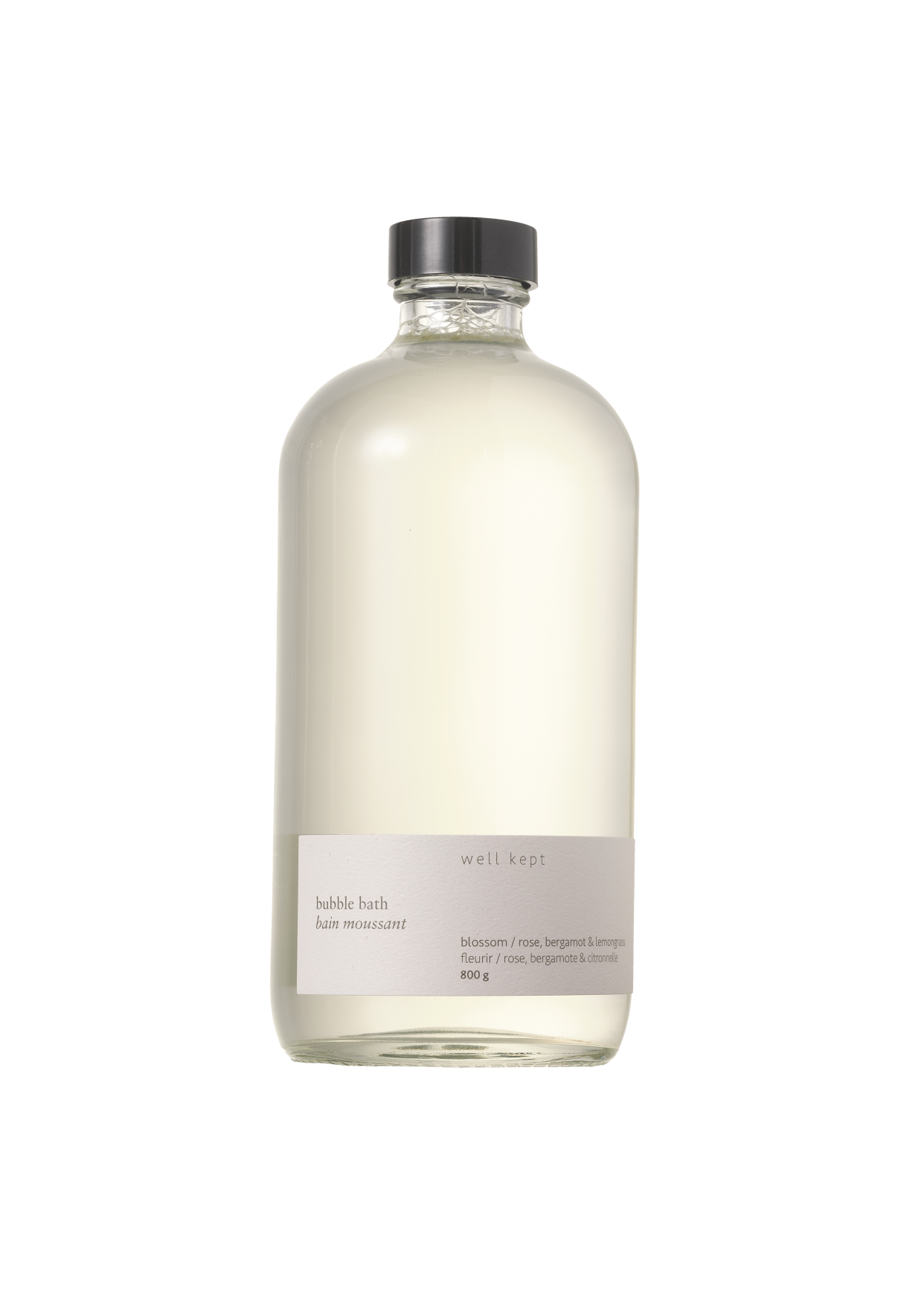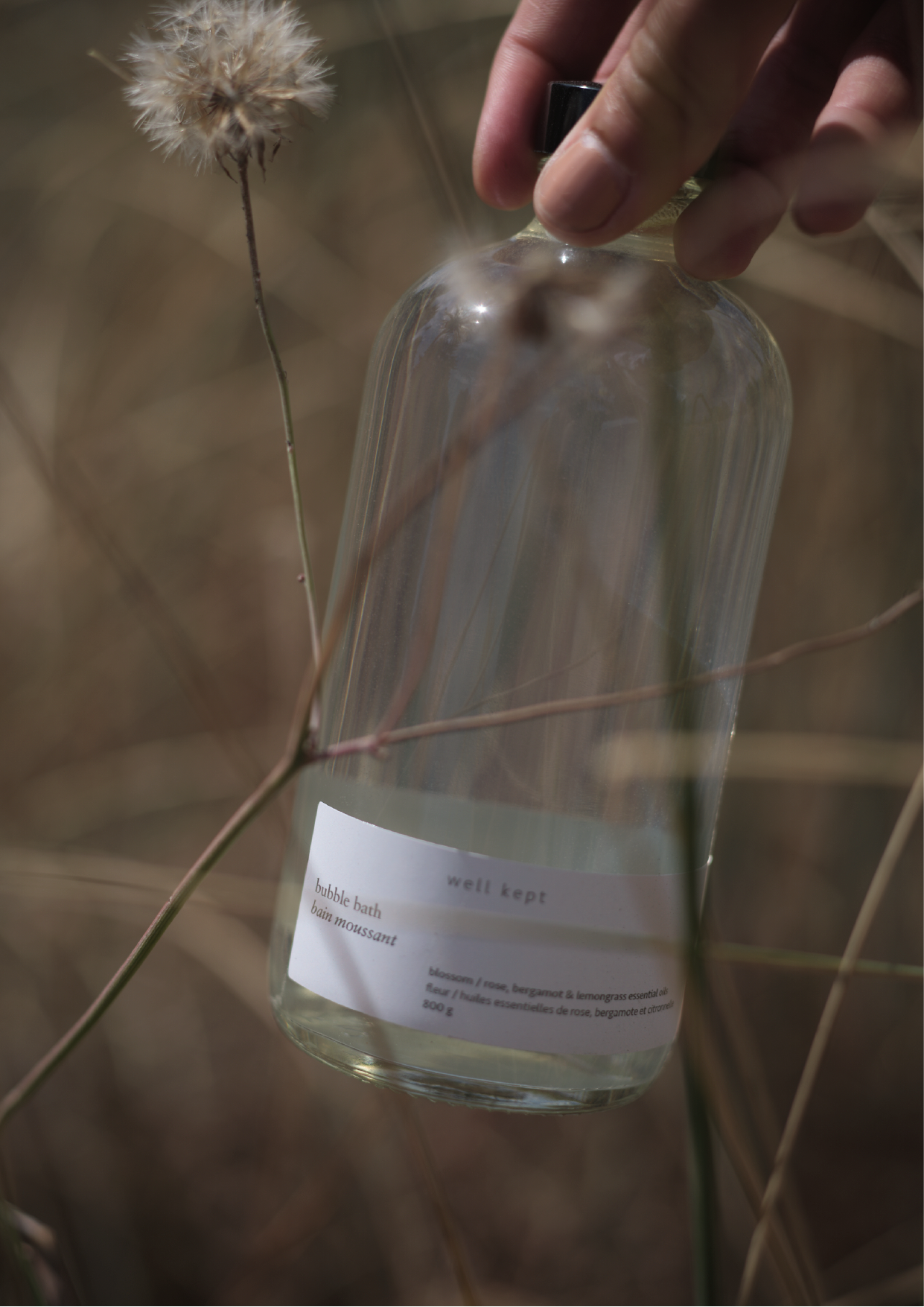 花園泡泡浴|Blossom bubble bath
Sale price

HK$89.00
Regular price
(/)
Pickup available at afterhours. Studio
Usually ready in 24 hours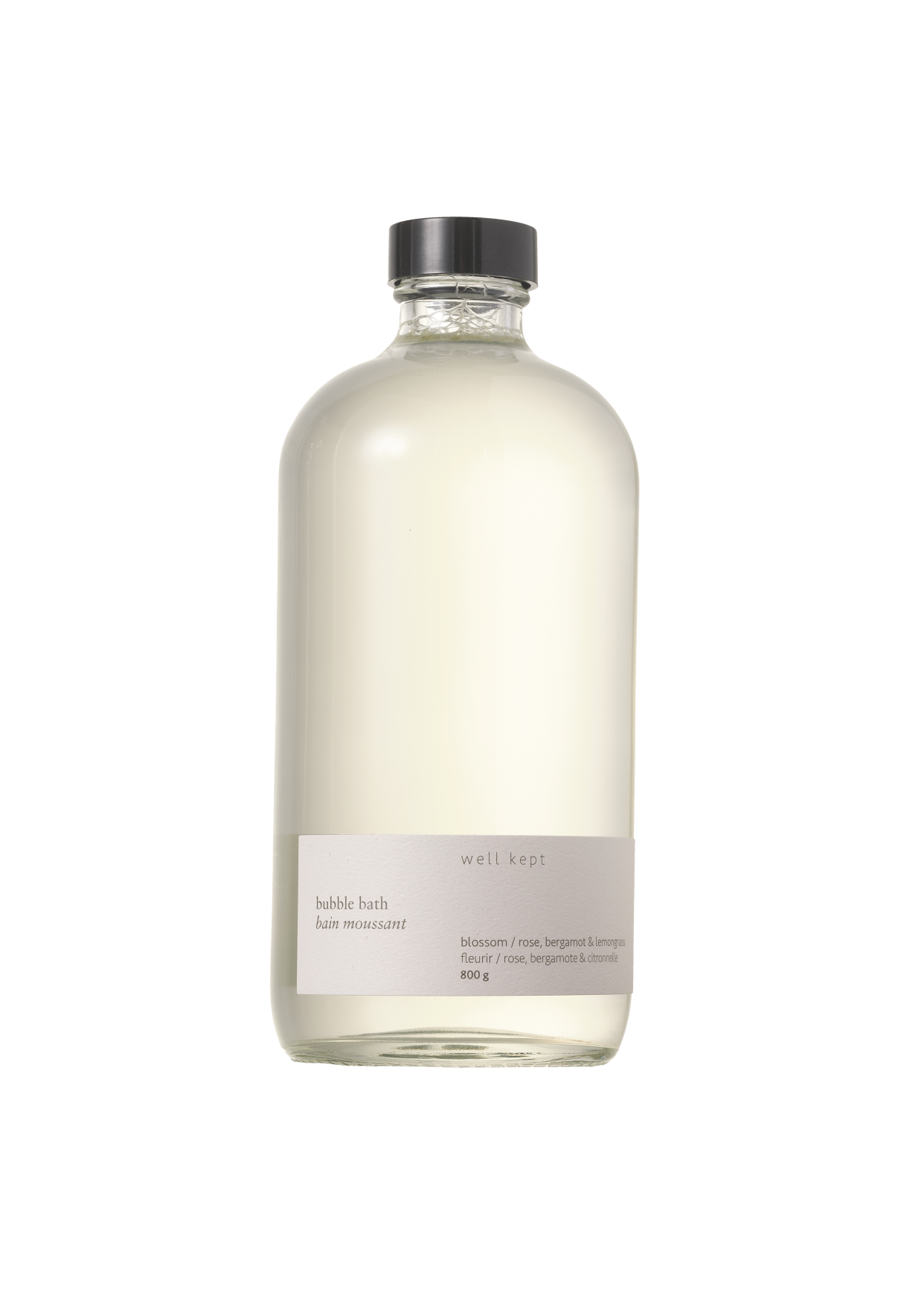 花園泡泡浴|Blossom bubble bath
59ml
afterhours. Studio
Pickup available, usually ready in 24 hours
afterhours.
5B, KT ONE, 158 Wai Yip Street
Kwun Tong
Kowloon Hong Kong SAR
+85295422337
Trust us, it's really bubbly!

「當泡泡浴是由不會乾燥或刺激皮膚的全天然成分製成時,它將會更加夢幻!」

我們的花園泡泡浴混合了玫瑰、佛手柑和檸檬草精油。當您被泡泡包圍時,瞬間進去了一間花草盛開的歐洲後花園,身旁縈繞着清雅馥郁的花香,接下來一整日都會心情大好。

泡澡給身邊帶來好處來自於溫熱、水壓、浮力這三項。
➀溫熱效果能讓皮下血管擴張,血流順暢後可排出老廢物質和疲勞物質
➁水壓效果能提高心肺機能,讓全身血液循環變好
➂浮力效果可減輕體重負荷,舒緩肌肉和關節的緊繃感。
新鮮泡泡浴裝在玻璃瓶中,非常適合送禮。

Bubbles are even dreamier when they're made from all-natural ingredients that don't dry out or irritate your skin. Our blossom bubble bath includes a blend of rose, bergamot, and lemongrass essential oils. These create a light, airy aroma that fills the room as you soak.
Fresh bubble bath comes in a glass bottle that's perfect for gifting.

How to use
使用前先將瓶子倒置一次以重新混合所有精油,然後將 1/4 至 1/2 杯倒入流水中。倒的份量越多,您享受的泡泡就越多。
*加入後攪拌浴缸的水也能產生更多泡泡。

Invert the bottle once to re-blend all the essential oils then pour 1/4 to 1/2 cup into running water. The more you pour, the more bubbles you'll enjoy. Stir the bath as it fills to create more bubbles if desired.

Made with, made without
我們製作的這款泡泡浴不含對羥基苯甲酸酯和其他有害化學成分(如月桂醇醚硫酸鈉和椰油酰胺 EDTA),這些成份會使您的皮膚乾燥並刺激皮膚。

We made this bubble bath without parabens and other harmful chemical ingredients such as sodium laureth sulfate and cocamide EDTA, which can also dry out and irritate your skin.

Packaging
玻璃瓶可重複使用或回收
白色標籤由 FSC 認證的紙張製成,由30%的再生廢物製成。
Comes in a glass bottle that can be reused or recycled. Paper-faced sticker label on the bottles are made from FSC-certified paper made from 30% post-consumer waste content.

Ethical Production
溫哥華工作室手工製作
無動物測試
Made by hand in our Vancouver studio
No animals test

Ingredients
玫瑰、佛手柑和檸檬草精油、可可葡糖苷、癸基葡糖苷、檸檬酸、荷荷巴油、Optiphen+、水
Rose, Bergamot, and Lemongrass essential oils, Coco-Glucoside, Decyl Glucoside, Citric acid, Jojoba oil, Optiphen +, Water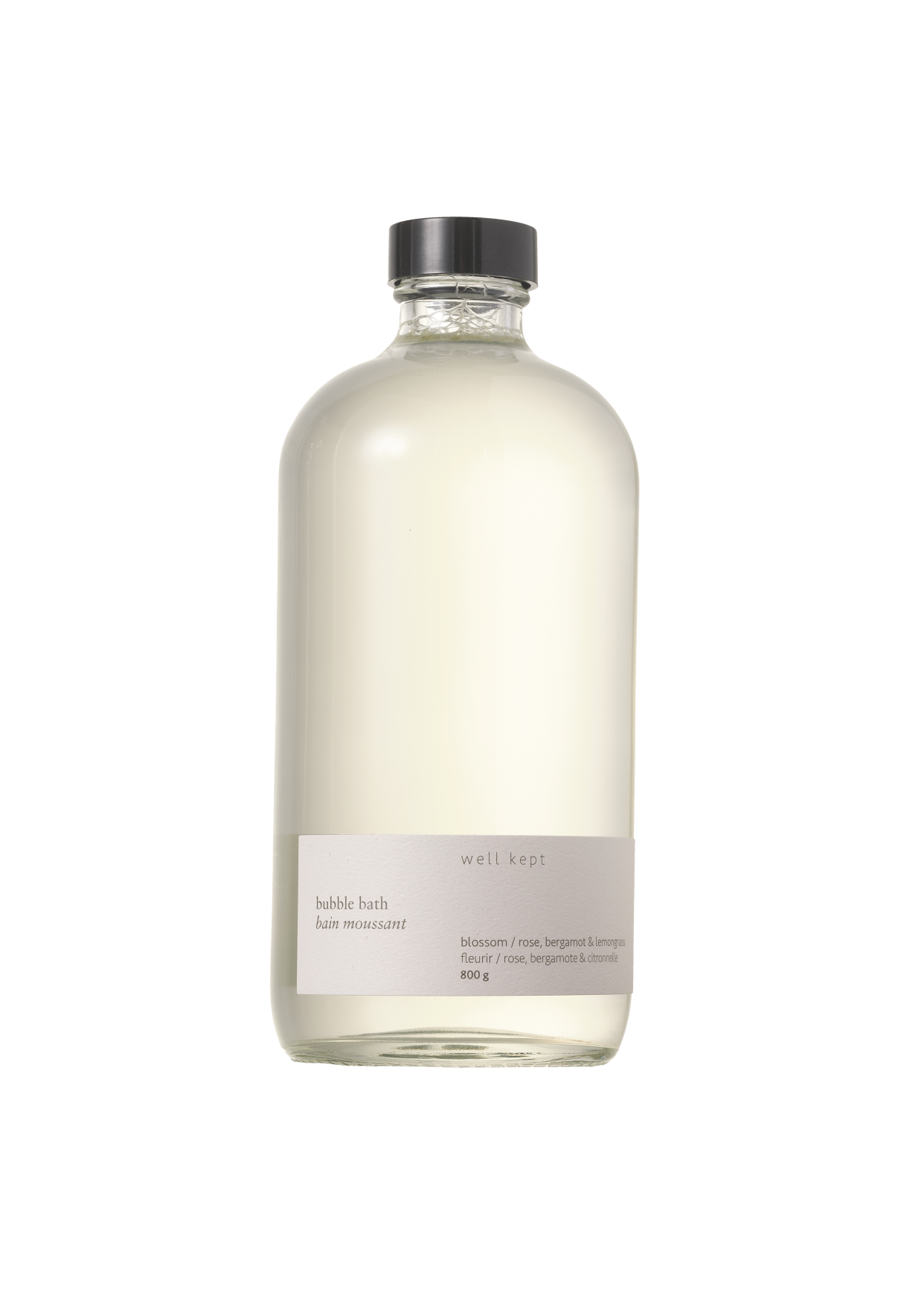 花園泡泡浴|Blossom bubble bath
Sale price

HK$89.00
Regular price
Choose options