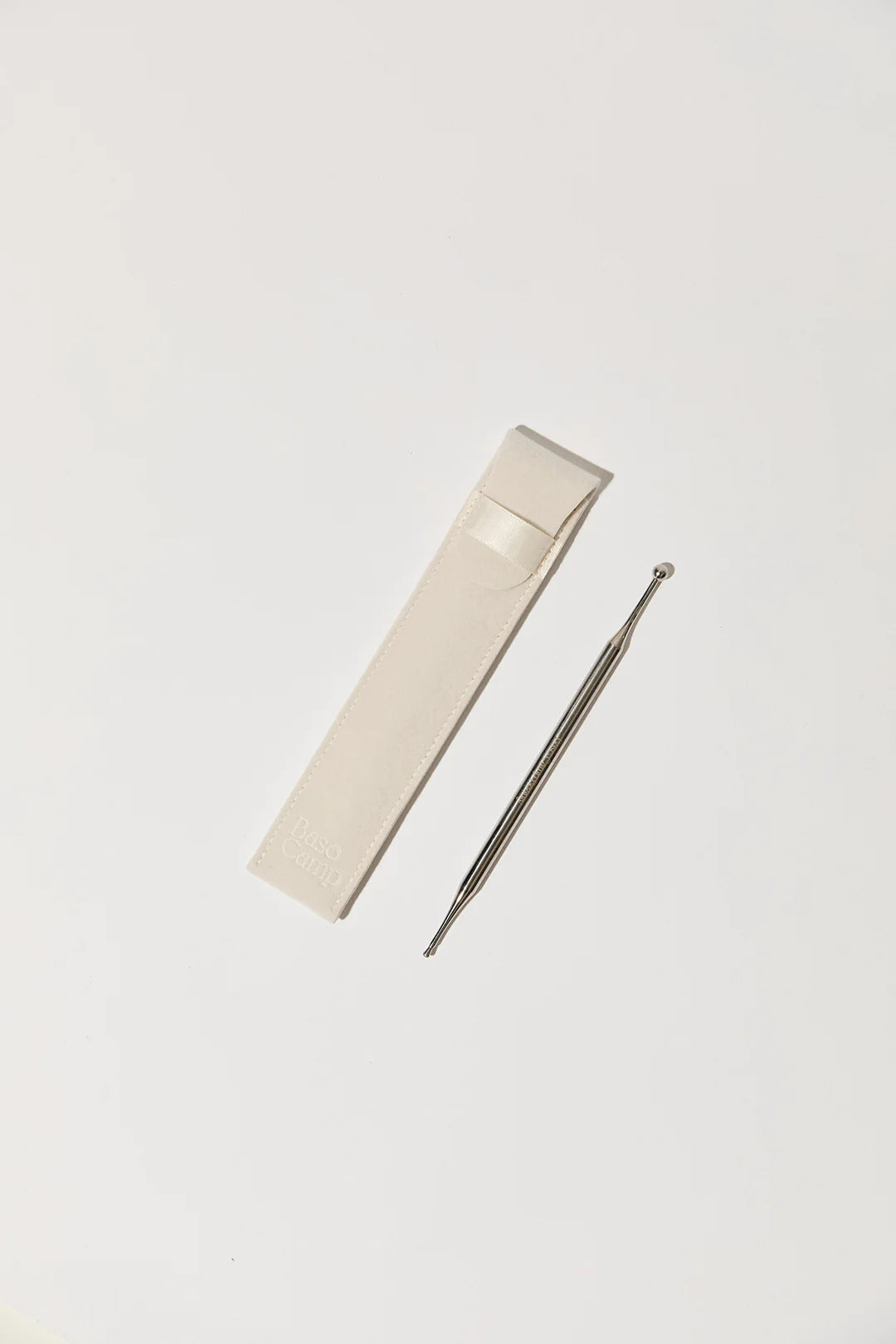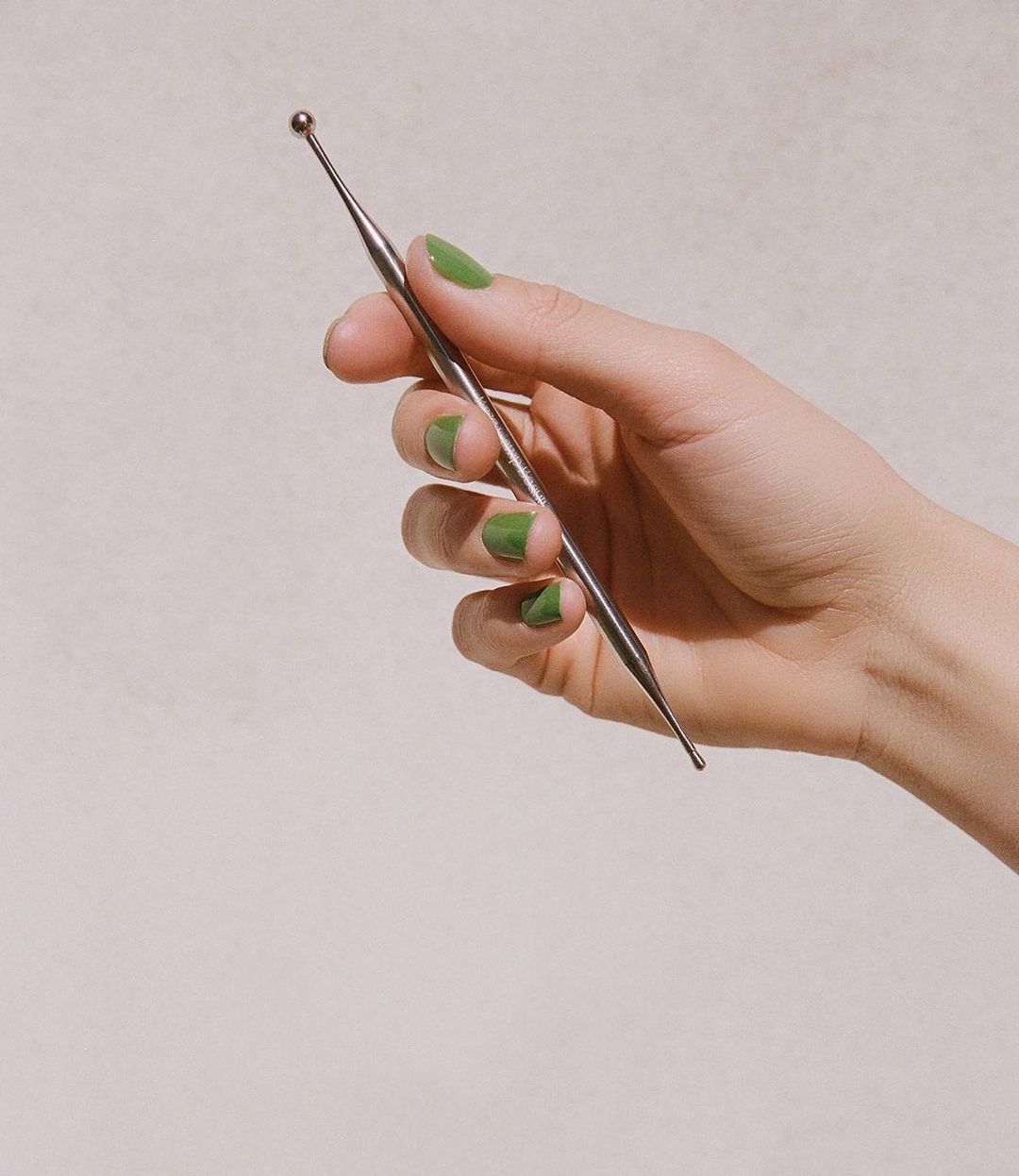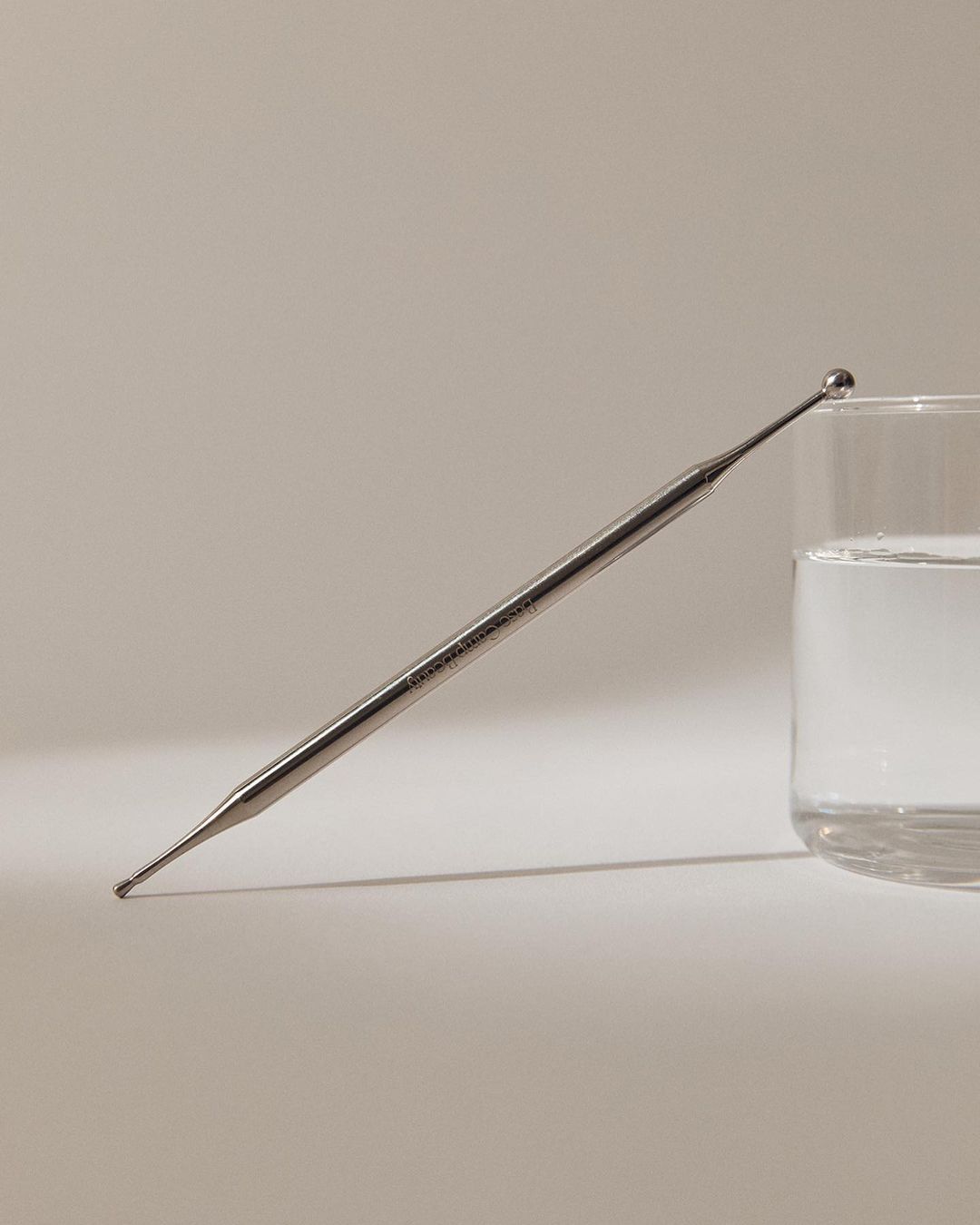 不銹鋼反射治療筆 | Reflexology Pen
Sale price

HK$349.00
Regular price
(/)
Pickup available at afterhours. Studio
Usually ready in 24 hours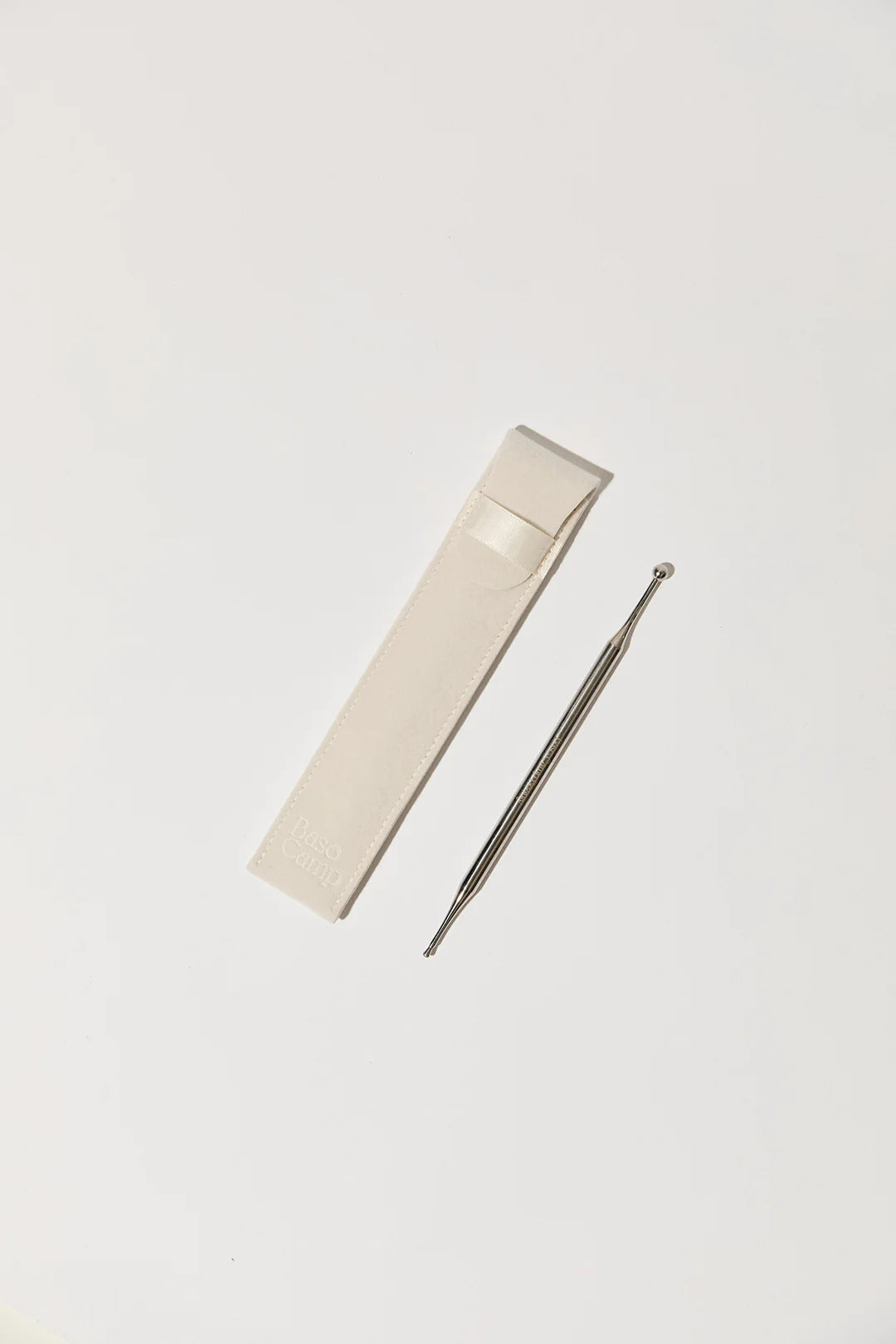 不銹鋼反射治療筆 | Reflexology Pen
afterhours. Studio
Pickup available, usually ready in 24 hours
afterhours.
5B, KT ONE, 158 Wai Yip Street
Kwun Tong
Kowloon Hong Kong SAR
+85295422337
「放鬆,這沒什麼大不了。」

深呼吸,對酸痛的肌肉施點壓力—— 每日花一分鐘放鬆是很重要的。

不銹鋼反射治療筆非常適合輕柔按摩面部、耳朵、手和腳。通過我們精心設計的簡單雙頭筆緩解肌肉壓力、緊張和刺激壓力點。
圓潤大頭適合按摩和撥筋活絡;小頭可輕柔刺激穴位。

非常適合快速紓緩,或作為您日常在家保養儀式的一部分。

反射治療筆由精細拋光的 100% 優質不銹鋼製成,設計簡單、袖珍且方便。裝在自己的化妝包中,無論是在家裡還是在旅途中,都令人精神愉快。

Sometimes it's the small things. A deep breath, some pressure on a sore muscle —it's important to take a minute to unwind.
The Base Camp Beauty Reflexology Pen tool is ideal for gentle massage of the face, ears, hands & feet. Relieve muscle stress, tension and stimulate pressure points via our mindfully refined, uncomplicated dual-head pen.
Features a large ball head that's suitable for massaging and sweeping muscles, and a fine head to gently stimulate hard to reach zones. Perfect for a quick respite session, or part of your daily at-home self-care ritual.
Made of fine polished 100% premium stainless steel, the Reflexology Pen is uncomplicated in design, compact & convenient.Encased in its very own custom travelling sleeve, it's as aesthetically pleasing at home as it is on the go.


Materials & Size
Length:150mm
Ballpoint: ⌀ 5mm
Fine point: ⌀ 2mm

耐用的 100% 不銹鋼,具有無縫、光滑的表面,由我們的徽標。
Durable 100% Stainless steel, with a seamless, smooth finish. Embellished with a subtly etched logo.

What's Included
不銹鋼反射治療筆配有保護毛氈收納套和簡易說明書。
Your Stainless Steel Reflexology Pen tool comes in a protective felt storage sleeve, and quick start guide.

Basic Guide

準備工作:清潔並擦乾皮膚,將您最喜歡的油或精華液搽上。
圓潤大頭適合按摩和撥筋活絡;小頭可輕柔刺激穴位。
Preparation: Cleanse and dry targeted area. Apply your favourite oil or serum onto your skin.
Ballpoint: Suitable for massaging and sweeping muscles and large areas.
Fine point: Suitable to gently stimulate hard to reach zones.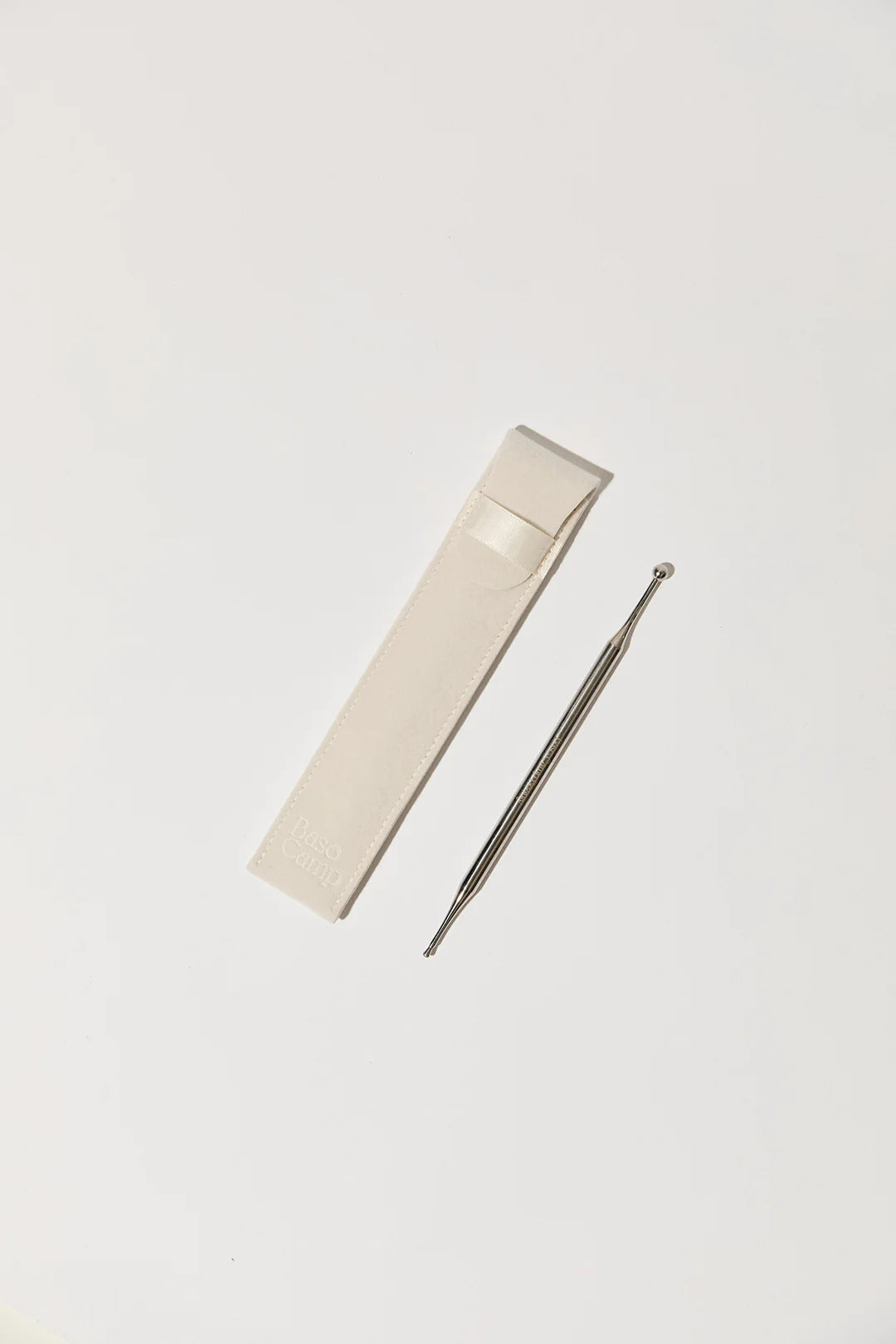 不銹鋼反射治療筆 | Reflexology Pen
Sale price

HK$349.00
Regular price
Choose options