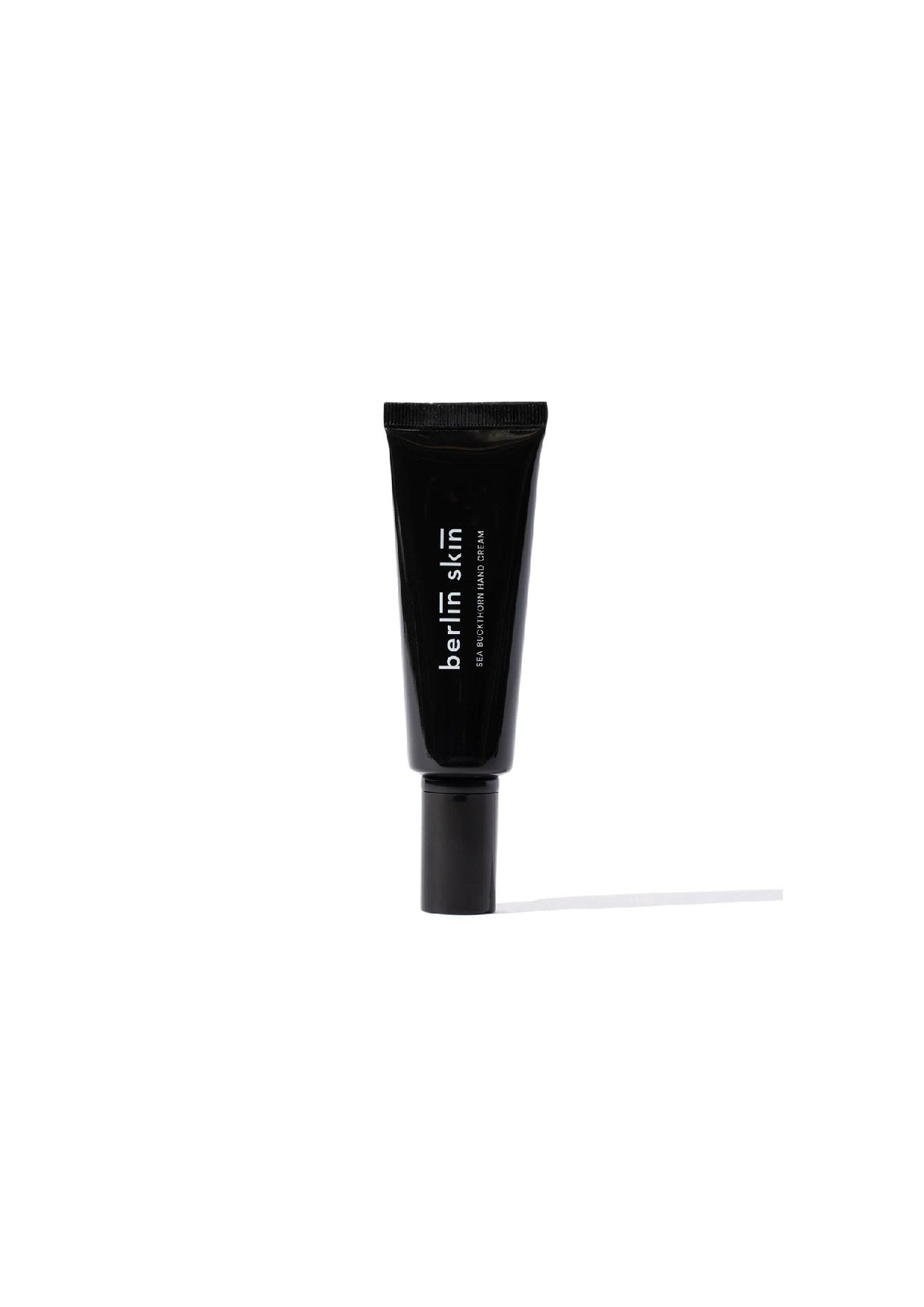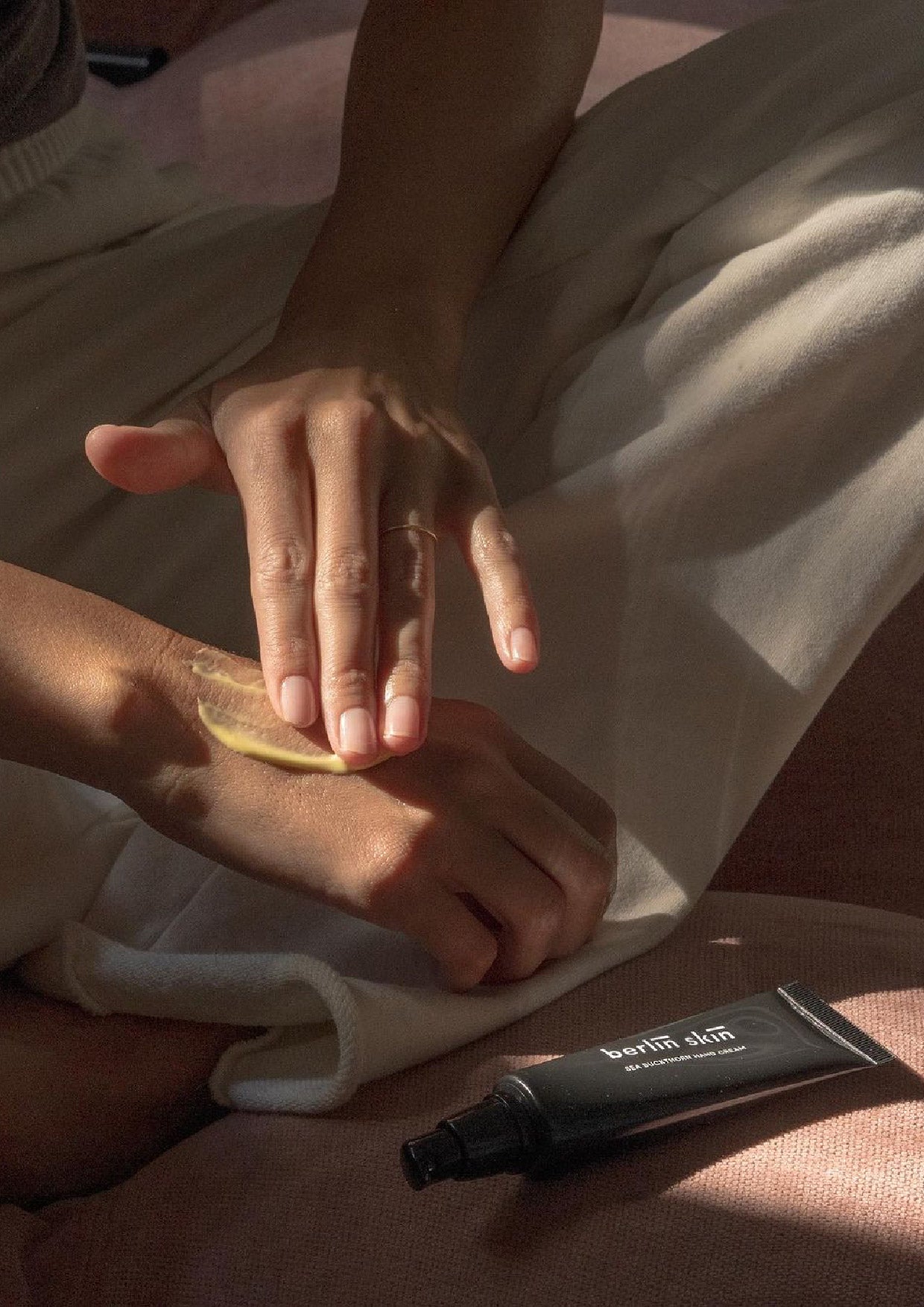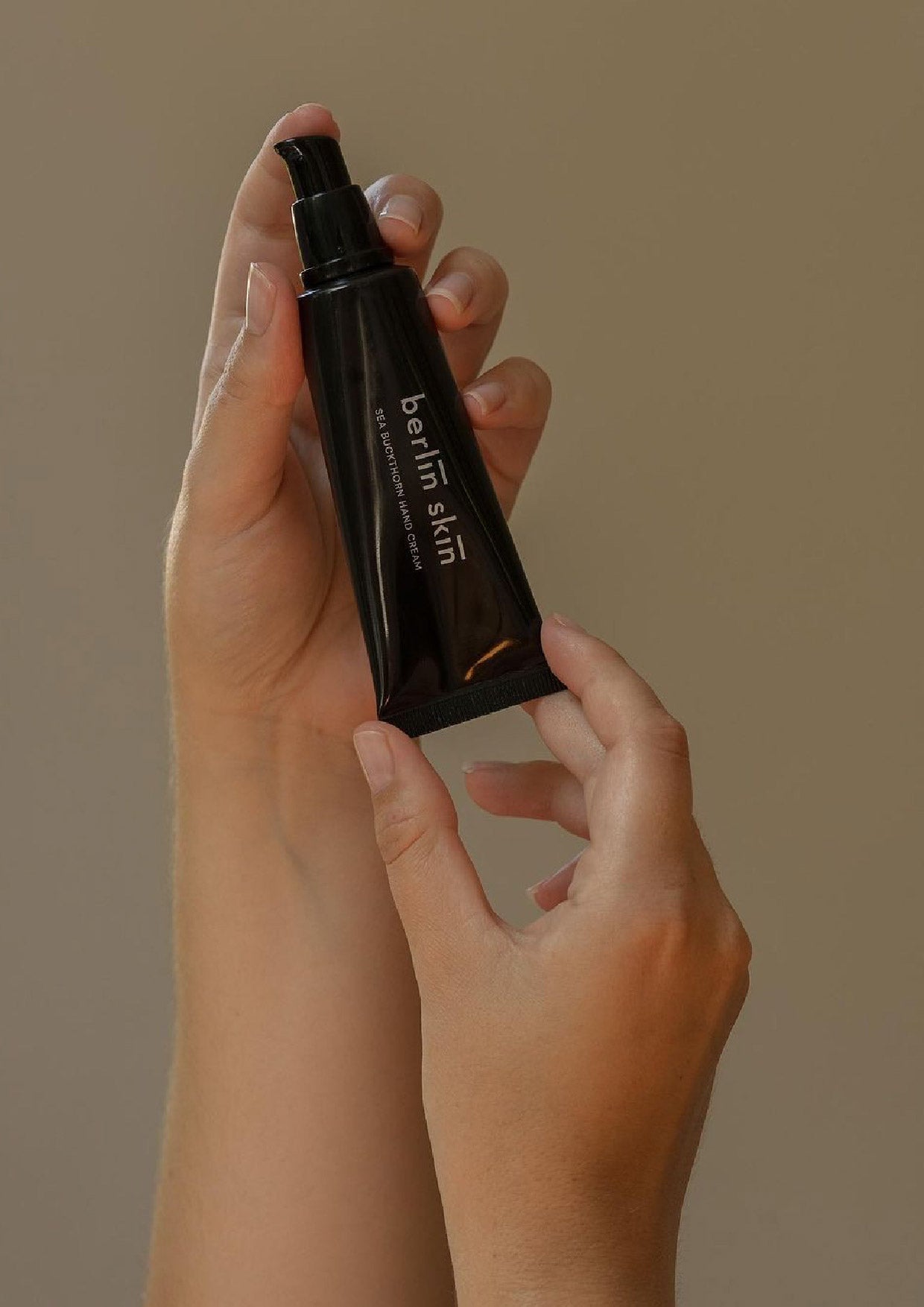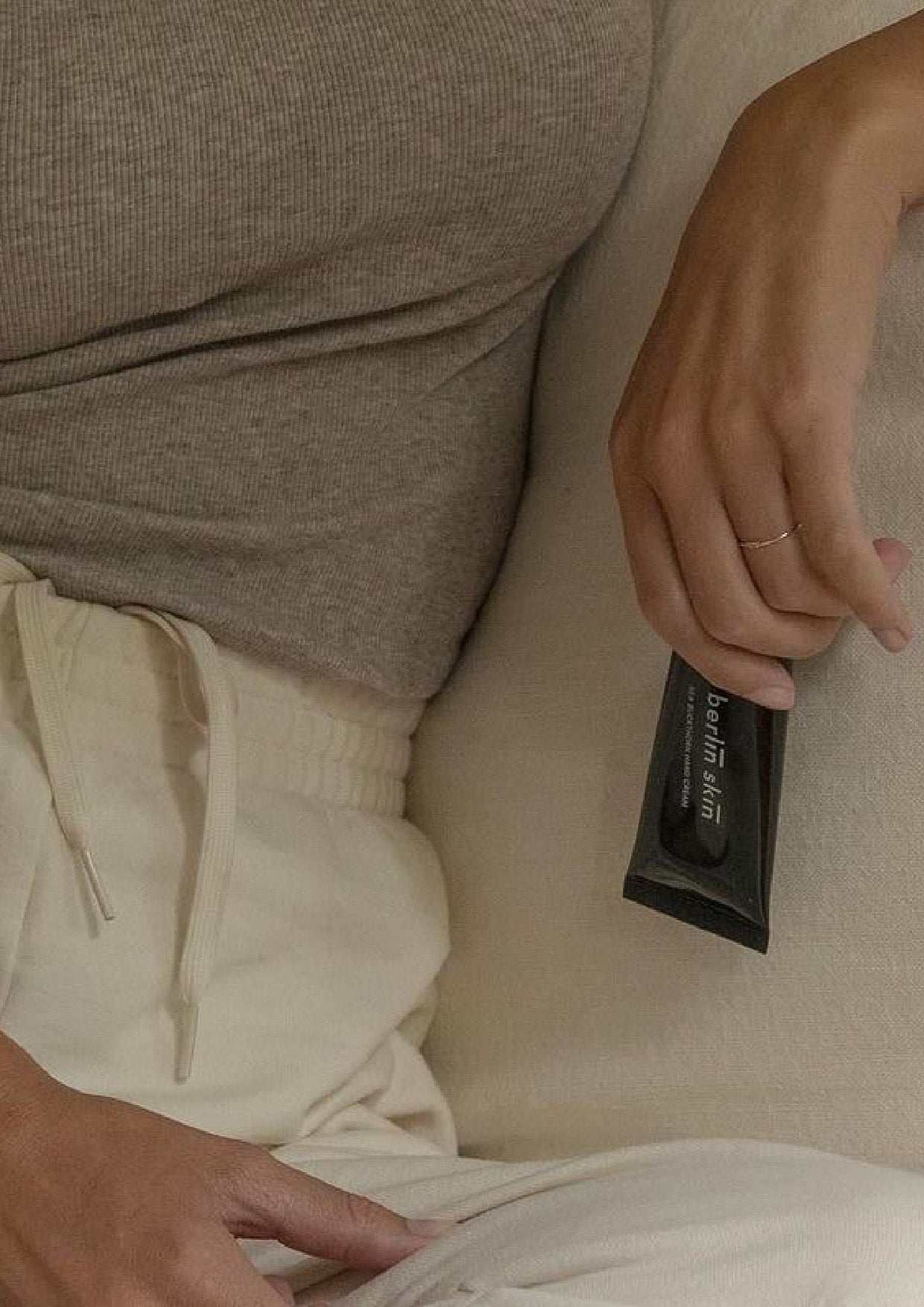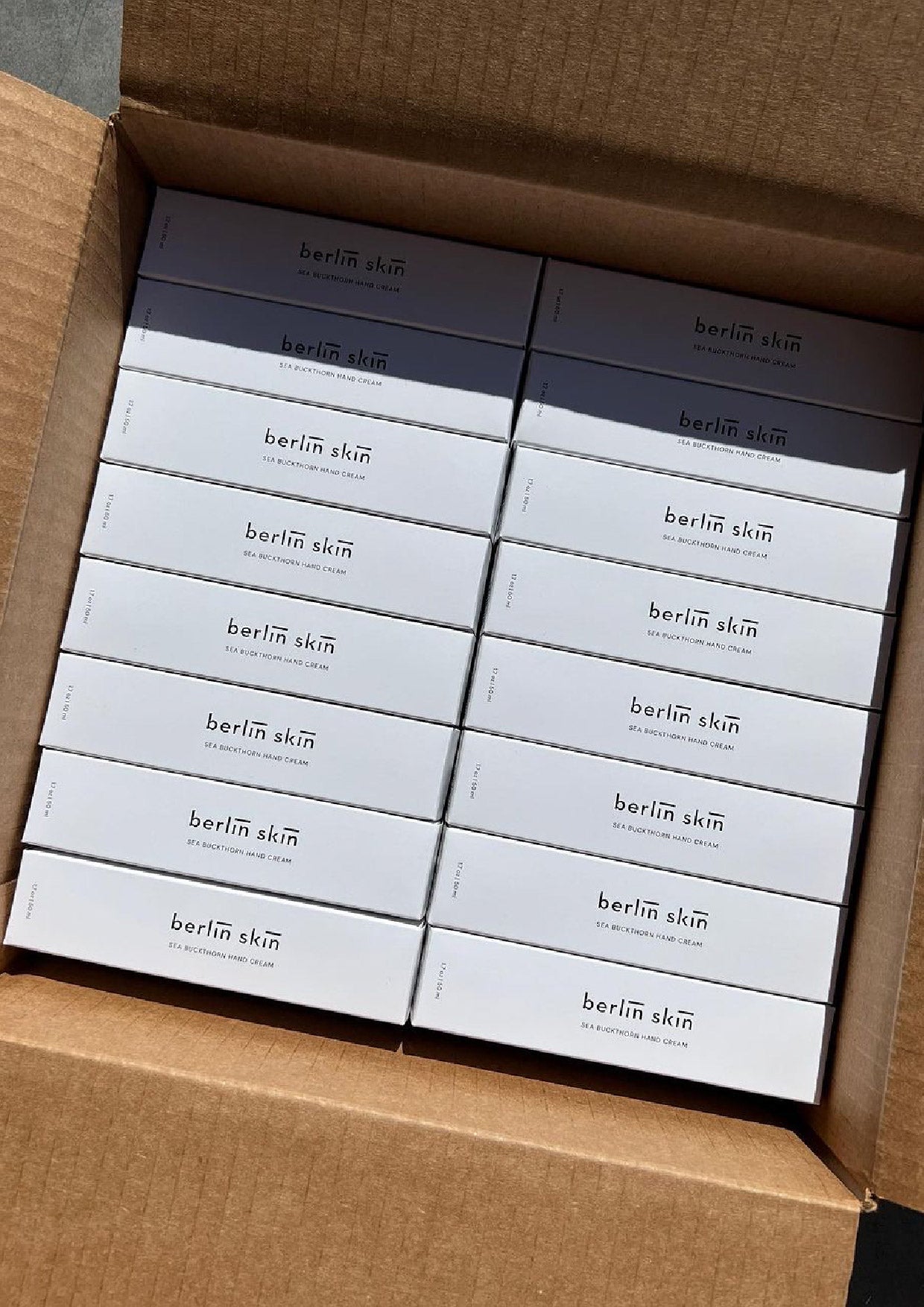 沙棘收復護手霜|Sea Buckthorn Hand Cream
Sale price

HK$0.00
Regular price
(/)
為了柔軟、受到保護的雙手和令人振奮的芳香療法:我們全新的沙棘護手霜。
讓雙手沉浸在奢華的極致體驗中,感受我們全新推出的精緻護手霜所帶來的滋養和保濕。蘊含沙棘、蘆薈、乳木果油、洋甘菊、佛手柑和柑橘精油混合物的轉化力量,體驗雙手煥發活力和難以抗拒的柔軟。

+ 適用於所有膚質

Indulge your hands in the epitome of luxury with our exquisite hand cream, brimming with nourishment and hydration. Embrace the transformative power of aloe vera, sea buckthorn, shea butter, chamomile, bergamot, and a blend of citrus oils — and experience hands that are left rejuvenated and irresistibly soft.Suitable for all skin types.

為什麼您會喜歡它?

這款乳霜般滋養的護手霜能讓您的雙手保濕,而不會感到油膩,容易被皮膚吸收。香氣是淡淡的柑橘調,帶有芳香療法。

This creamy and nourishing hand cream leaves your hands moisturized without leaving a greasy feel. Our formula offers protection and uplifting aromatherapy benefits.

KEY BENEFITS

沙棘油 Sea buckthorn oil
富含抗氧化劑和脂肪酸,能夠保護和滋潤皮膚。它可加速膠原蛋白生成、幫助淡化日曬損傷和色素沉澱。

蘆薈 Aloe vera
舒緩和滋潤皮膚,使雙手變得柔軟和細滑,它還有助於治療乾燥、刺激或受損的皮膚。

乳木果油 Shea butter
天然潤膚劑富含維生素和必需脂肪酸,是乾燥和粗糙雙手(濕疹、乾裂、主婦手)的英雄成份。它能深入滲透皮膚,補充水分並形成保護屏障,讓您的雙手感覺極其柔軟和絲滑。

洋甘菊 Chamomile
以其舒緩和鎮定特性聞名,有助於緩解乾燥和刺激,非常適合敏感皮膚。它有助於減少紅腫和發炎,讓您的雙手感到平靜、舒適和美麗的滋養。

佛手柑 Bergamot
佛手柑具有令人振奮和清新的香氣,不僅增添了愉悅的芳香,還具有天然防腐功能。它有助於清潔和淨化皮膚,讓您的雙手感到振奮並散發出迷人的香氣。

柑橘精油混合物 Blend of citrus oils
我們獨特的柑橘精油混合物包括橙、檸檬和葡萄柚,帶來眾多好處。這些精油富含維生素C,促進皮膚亮澤,均勻膚色。它們還具有天然的收斂作用,有助於淨化和振興皮膚。
包裝採用30%回收材料製成的管狀容器。 
Packaged in a tube made from 30% PCR material.

50 ml | 1.7 oz

Choose options