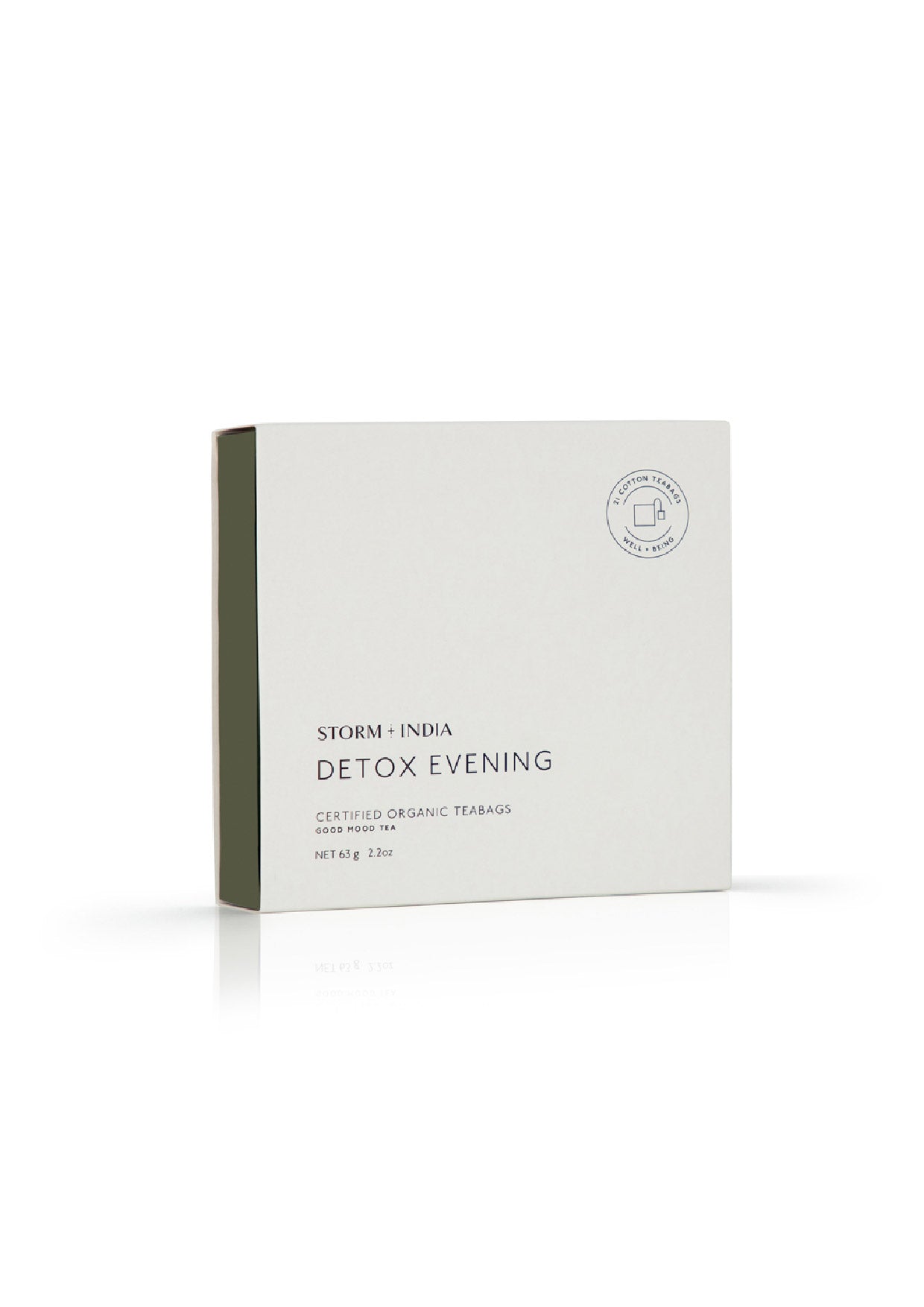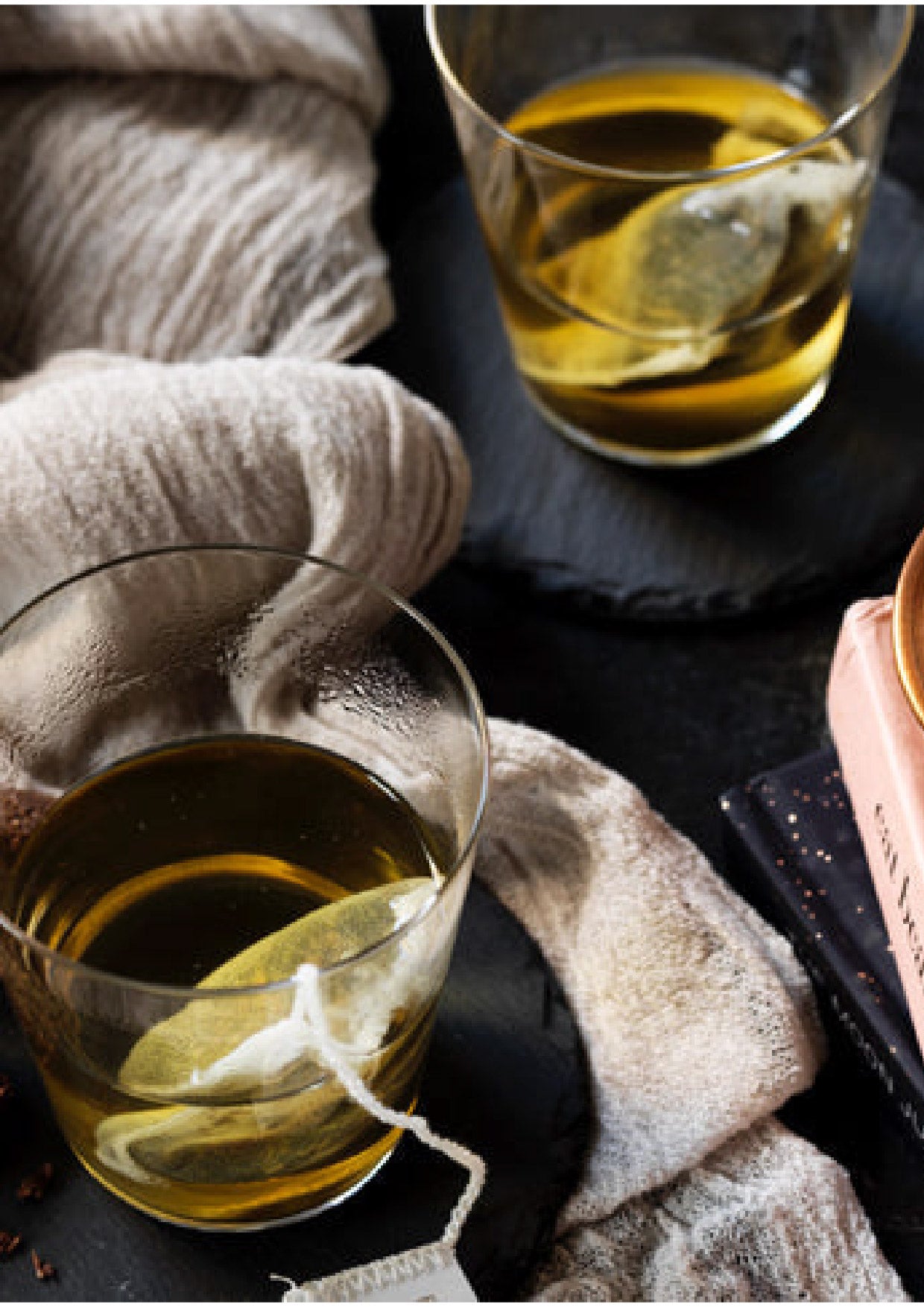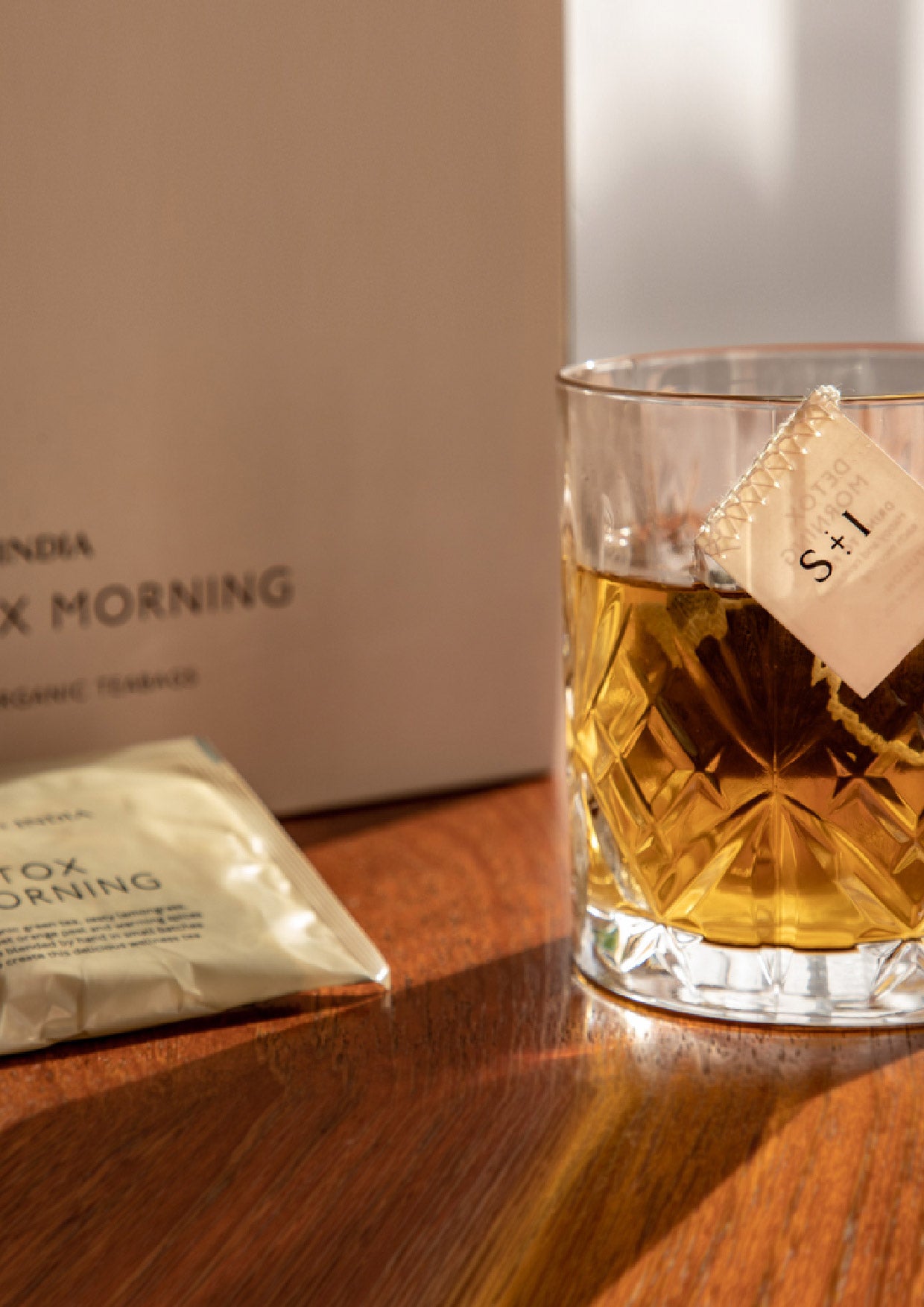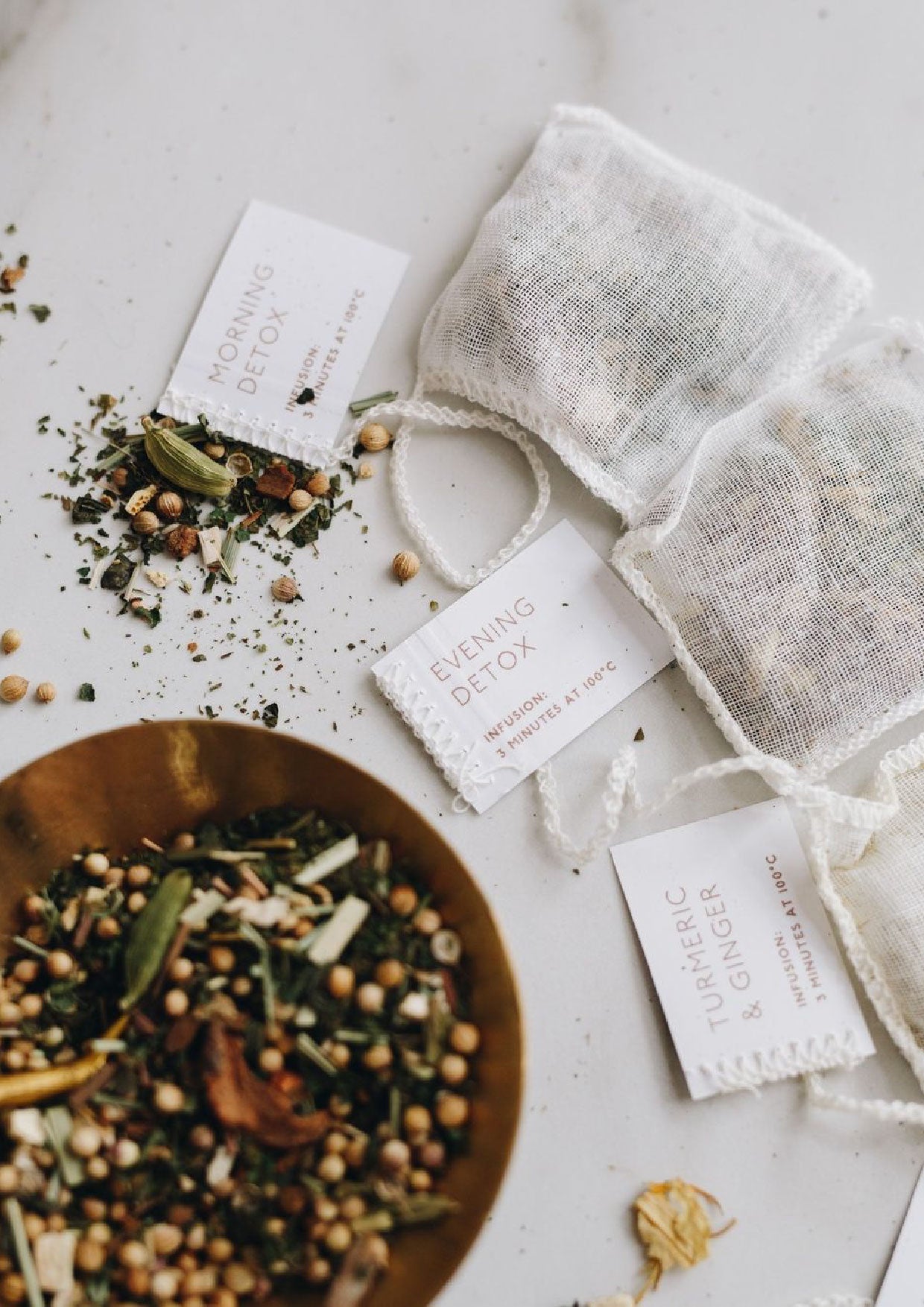 晚間排毒養生茶包|Detox Evening Teabag
Sale price

HK$259.00
Regular price
(/)
Pickup currently unavailable at afterhours. Studio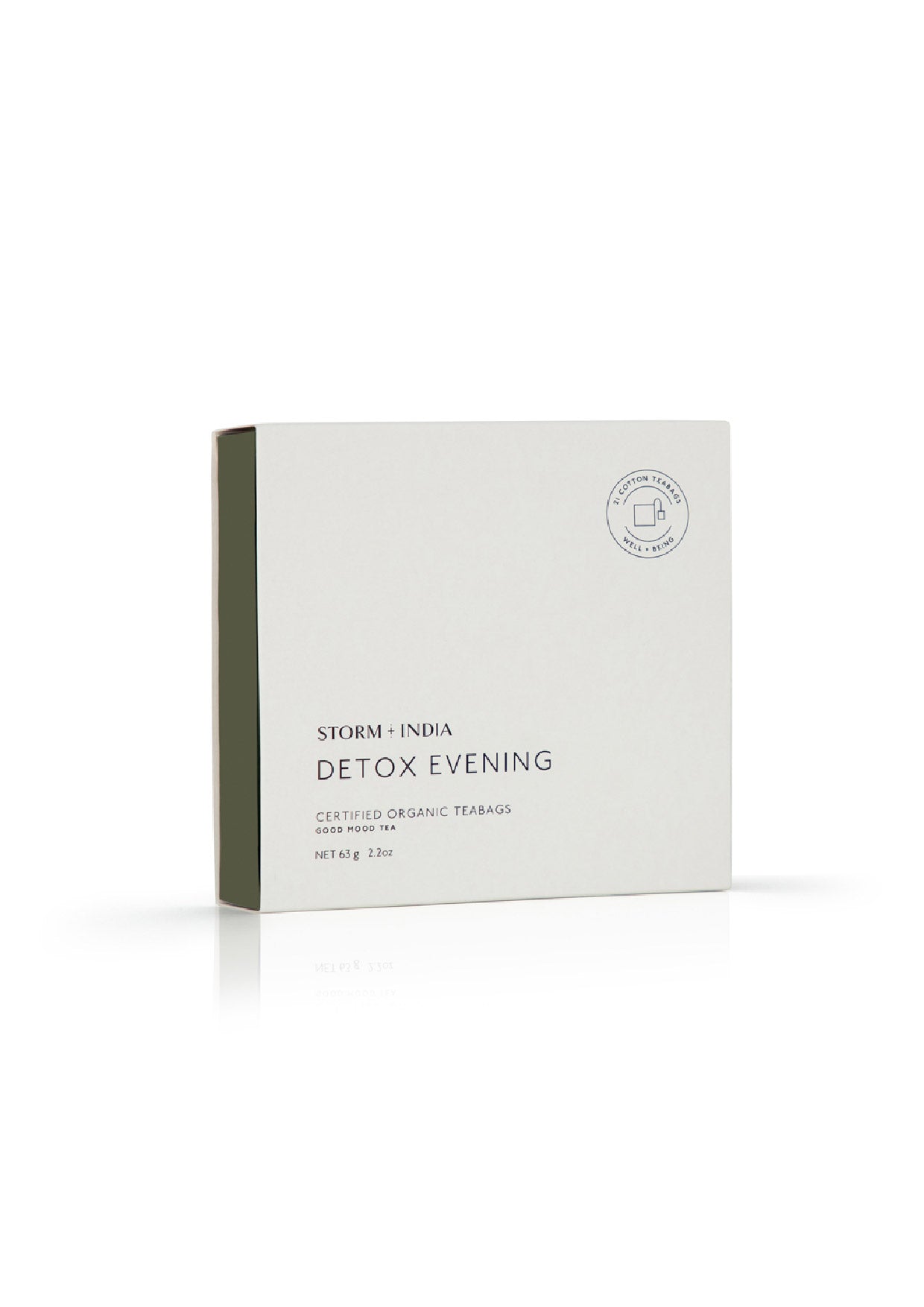 晚間排毒養生茶包|Detox Evening Teabag
afterhours. Studio
Pickup currently unavailable
afterhours.
5B, KT ONE, 158 Wai Yip Street
Kwun Tong
Kowloon Hong Kong SAR
+85295422337
Nourish|Slow down|Quiet the mind

晚間排毒 — 以滋補方式來結束一天
這款茶專門舒緩所有消化問題,幫助改善腹脹、胃酸倒流和胃脹氣問題。此外,茶中的草藥還有助放鬆心情、寧神和改善睡眠品質,讓你有一覺好眠。

Evening Detox is a nourishing way to end your day, it is designed to address all digestive issues, helping to manage bloating, reflux, and gas. This formula has the added benefit of sleep and relaxation-inducing herbs to help you enjoy a restful night's sleep.

甘草根 Liquorice Root
具有抗氧化和調節血脂特性,有效消炎和抑制胃幽門螺旋桿菌,舒緩消化系統不適和強化腸道功能。

薄荷葉 Peppermint Leaf
放鬆腸胃幫助消化,有效減少腹脹和胃脹氣,緩解胃抽筋。

洋甘菊花 Chamomile Blossom
有助於放鬆身心,具寧神助眠作用,增加深層睡眠時間。
*阿育吠陀茶:結合了有機草藥、植物、水果和香料,有效促進情緒健康、幫助消化和鎮靜神經等。


HOW TO MAKE

將茶包放入100°C 沸水中浸泡 3-5 分鐘,細細啜飲。 *每個茶包可以沖泡兩次
Hot Tea: Infuse teabag in freshly boiled 100°C water for 3-5 minutes. Sip mindfully. *Each teabag can be infused twice.
ENJOY WITH
搭配一些健康睡前小食,如一把核桃、金獼猴桃、香蕉和酸櫻桃汁。
Sleep-inducing snacks like a handful of walnuts, golden kiwi, banana and tart cherry juice.

INGREDIENTS
*甘草根, *薄荷葉, *茴香, * 聖羅勒, *洋甘菊花
*Liquorice Root, *Peppermint Leaf, *Fennel, *Tulsi Herb, *Chamomile Blossom
*歐洲茶園有機認證成分

CRAFTED BY HAND
Storm + India 茶包經過精心設計,對身體和地球無害。茶包由天然棉布手工製成,棉布令泡茶更濃郁香氣。茶包可用來堆肥(請先去除標籤);包裝由可生物降解的植物材料製成;茶盒在澳洲本地製造,並採用 FSC 認證的可回收卡紙,並用植物油墨印刷。

All Storm + India teabags have been mindfully designed to look after both our bodies and the planet. Our teabags are hand-stitched cotton, allowing our pure organic tea to develop its full aromatic flavour, and making them home compostable (please remove the tea tag first).

CERTIFICATION
新西蘭BioGro 有機認證 純素  植物來源
BioGro New Zealand Certified Organic, Vegan, Plant-based
Choose options