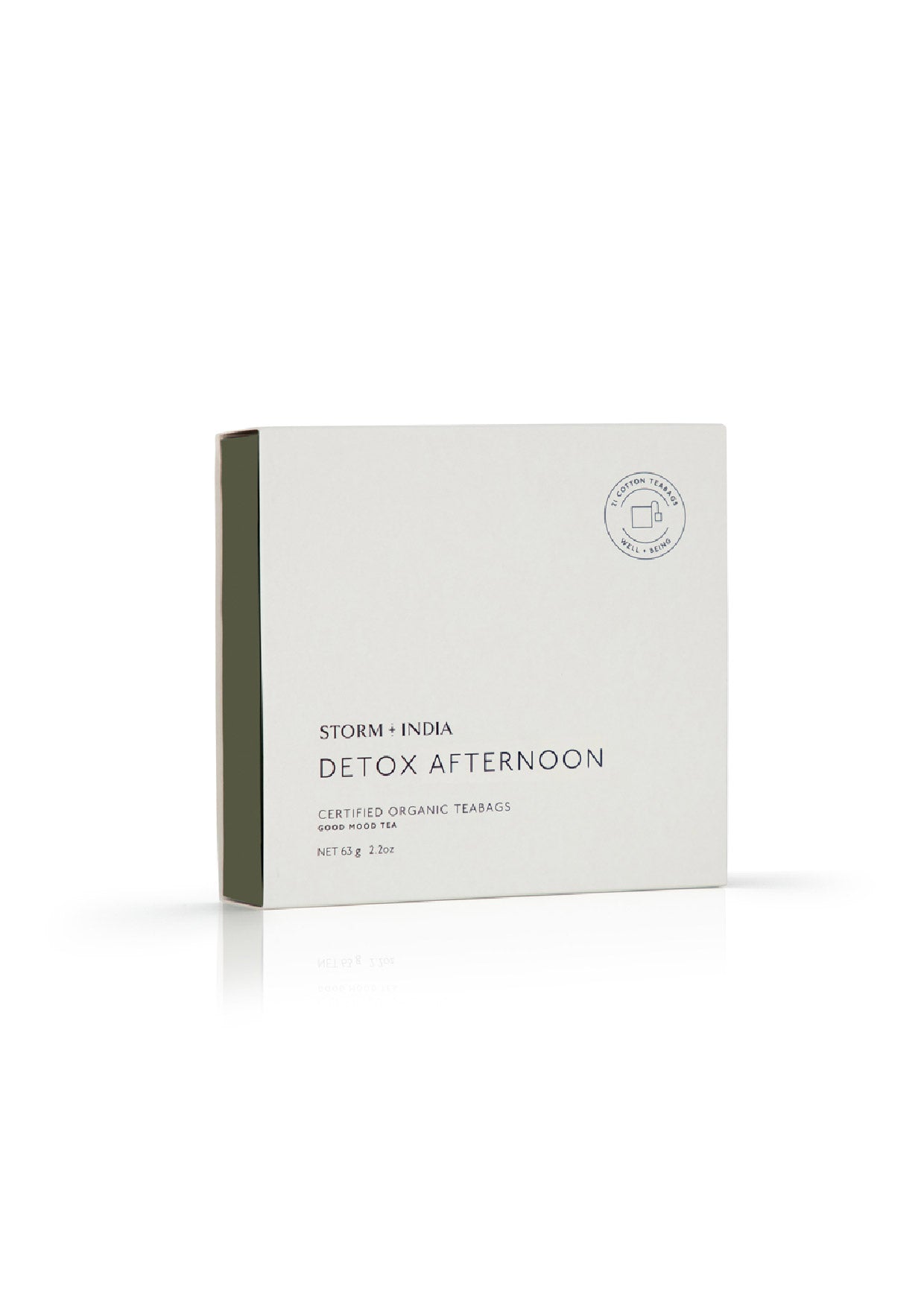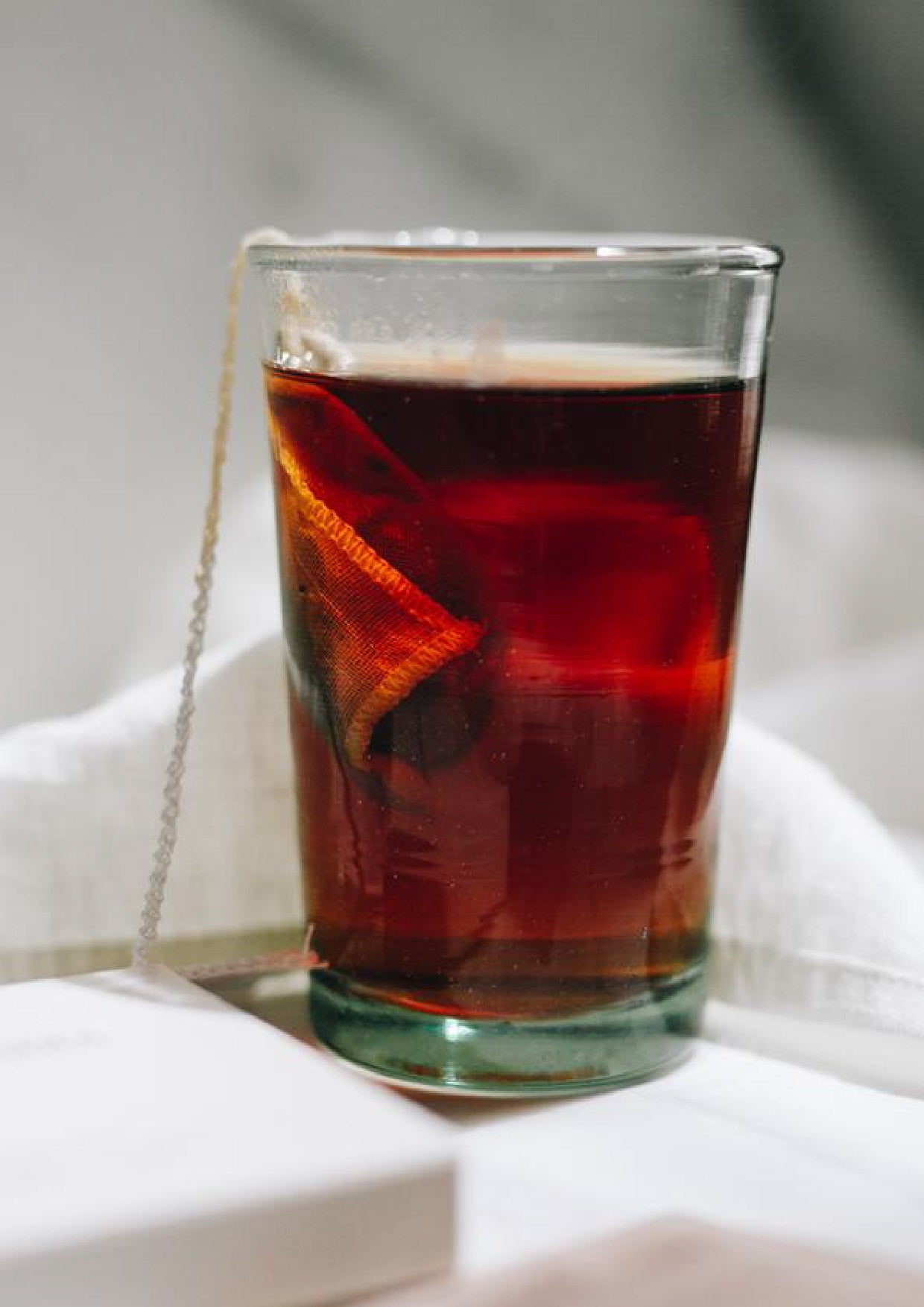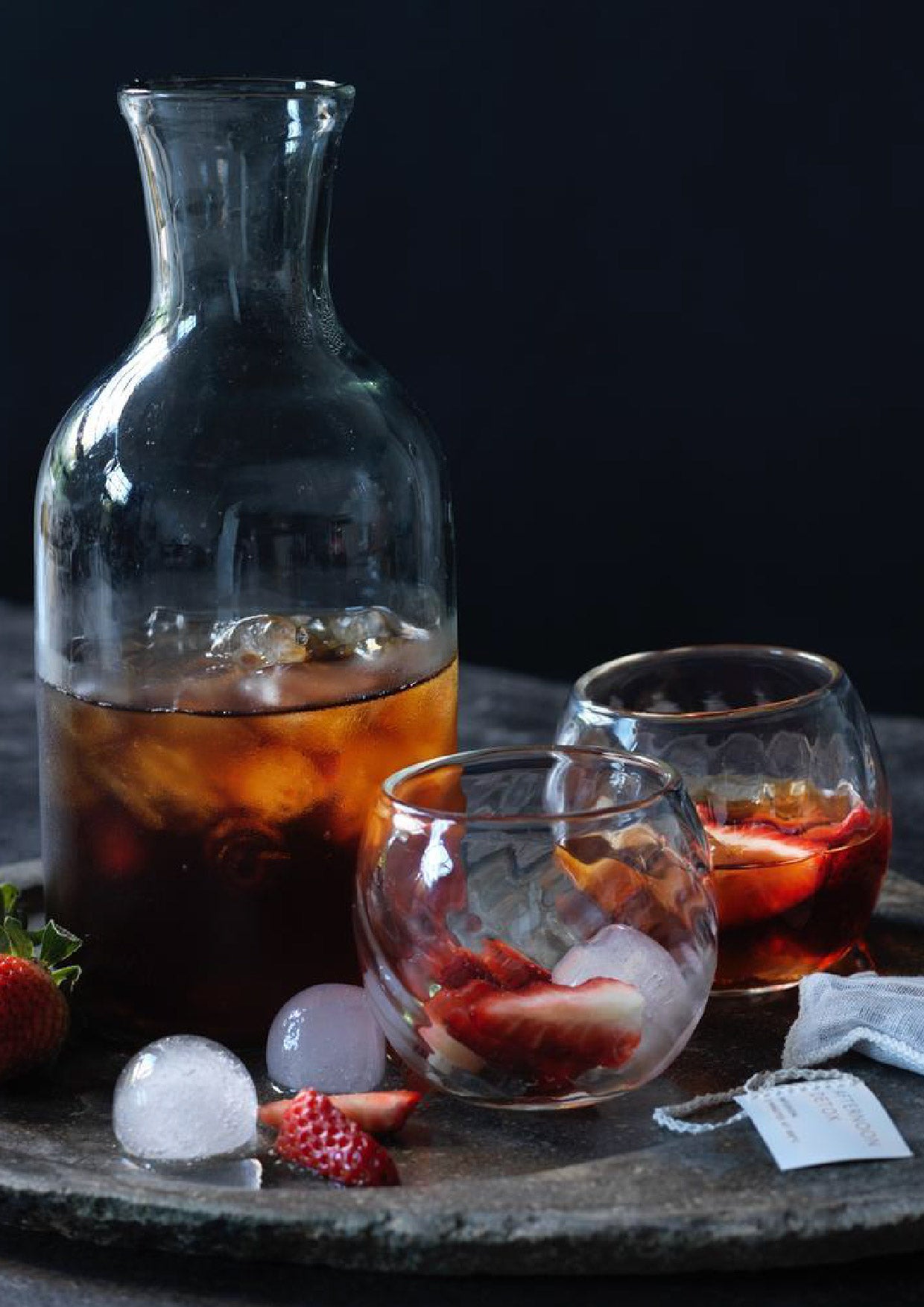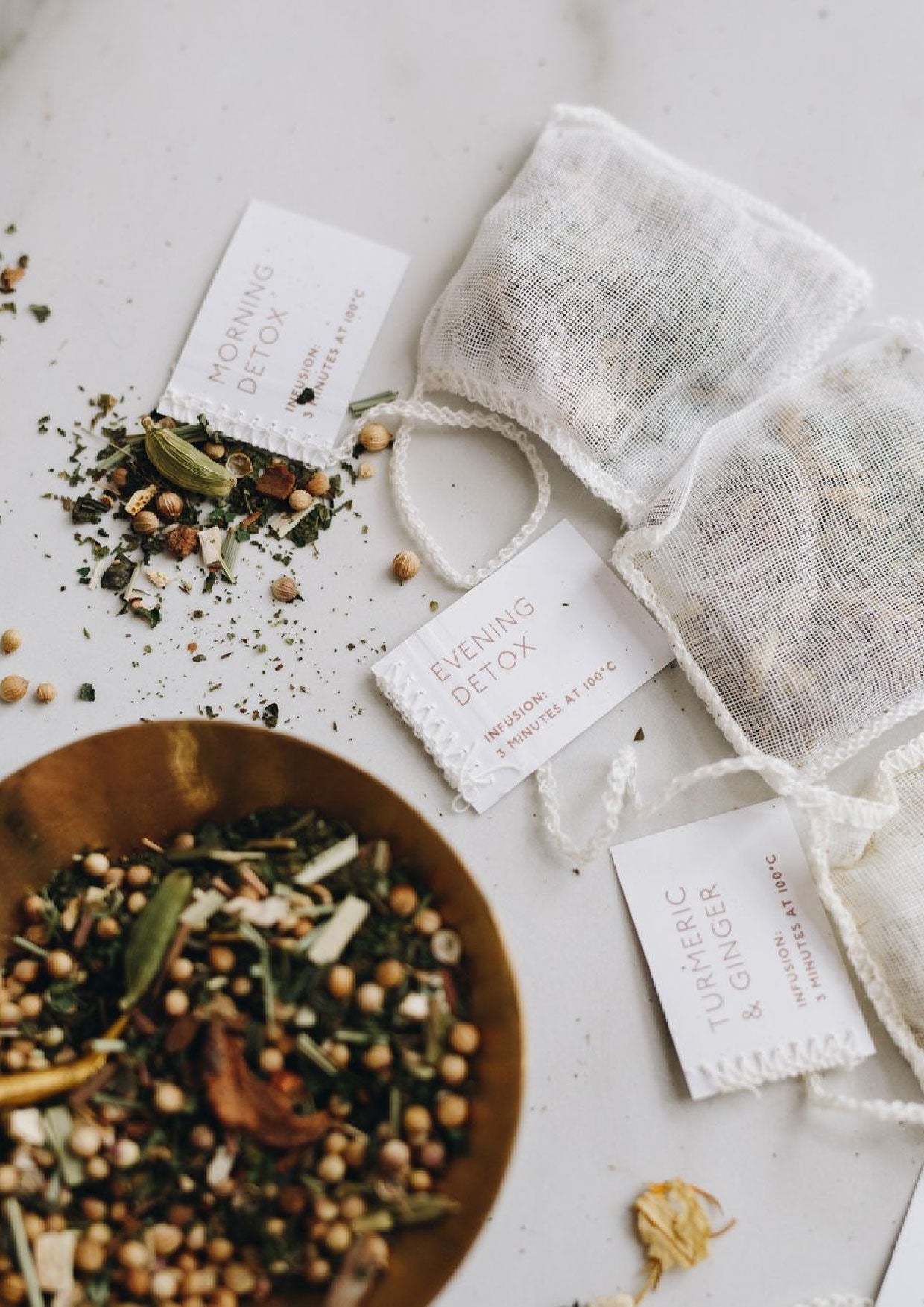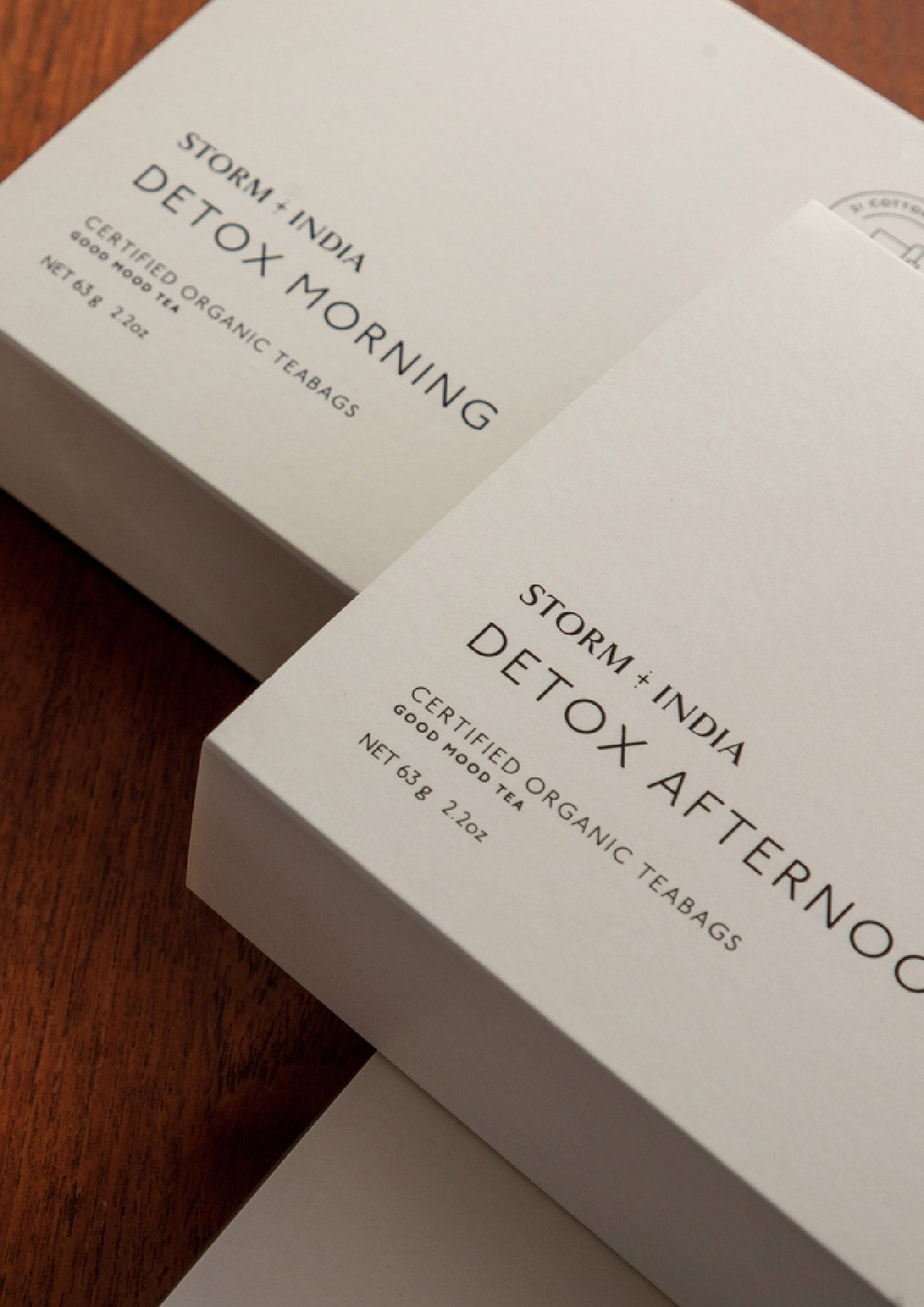 下午排毒提神茶包|Detox Afternoon Teabag
Sale price

HK$259.00
Regular price
(/)
Pickup available at afterhours. Studio
Usually ready in 24 hours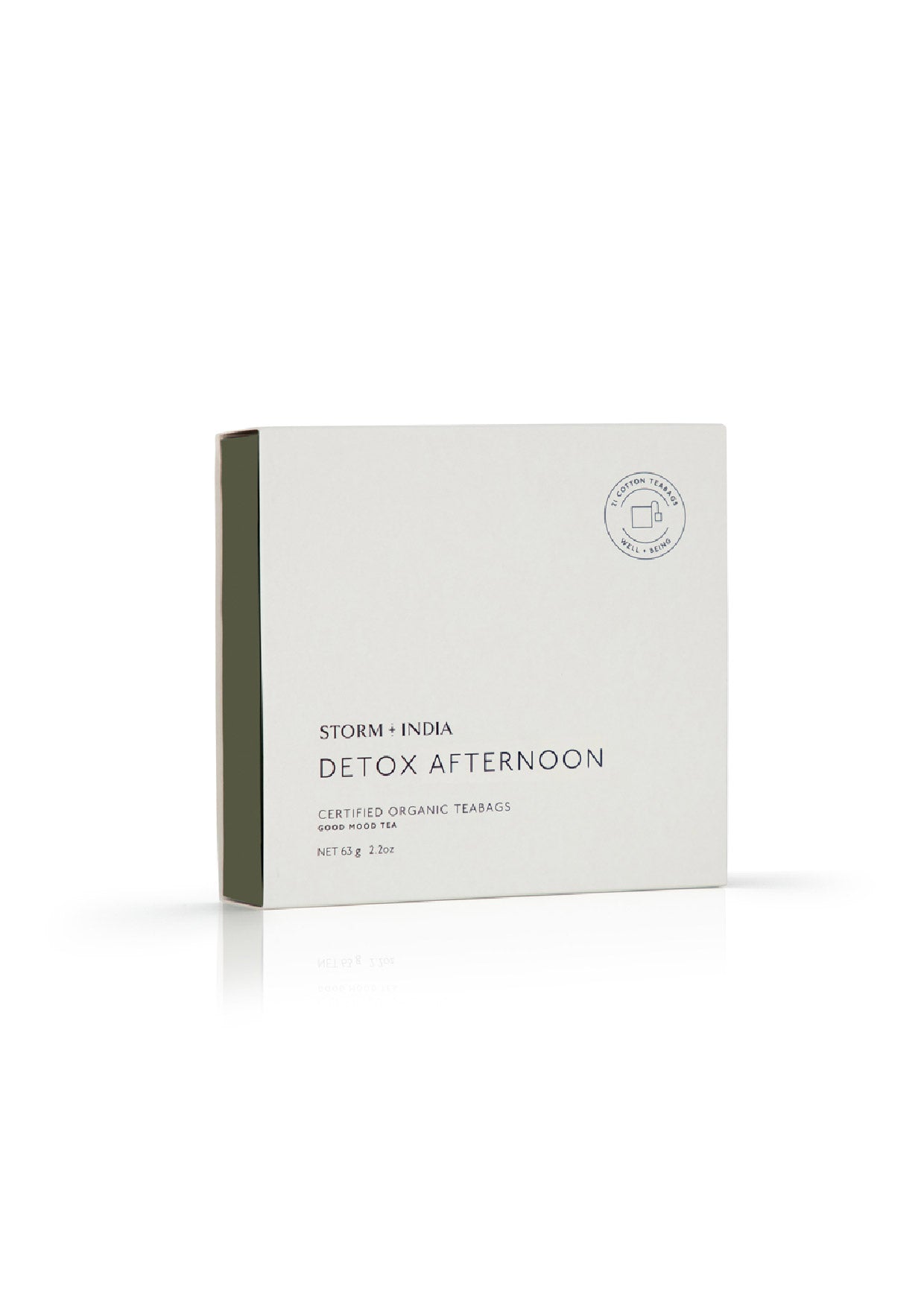 下午排毒提神茶包|Detox Afternoon Teabag
afterhours. Studio
Pickup available, usually ready in 24 hours
afterhours.
5B, KT ONE, 158 Wai Yip Street
Kwun Tong
Kowloon Hong Kong SAR
+85295422337
Good Mood | Gut Health | Revive (21 x 3g)
清爽微甜//令你整個下午都保持好心情和活力。這款養生茶帶有來自茶葉的天然甜味,味覺滿足同時能抑制對糖和甜食的渴望。 

薄荷茶有助保持心情愉快和促進消化,可改善下午疲乏的情況,更好的是它的咖啡因很低,能夠提神卻不會擾亂晚上睡眠。

A delicious blend to support your mood and energy levels through the afternoon. This blend of tea is designed to give you the sweet taste you are craving but curb further sugar cravings. Mood-boosting ingredients to give you the lift and mental clarity you are looking for towards the end of the day. A low caffeine choice that won't disrupt your sleep.

普洱茶 Pu'erh Tea
具養胃、降脂、降血壓和抗氧化之功效,能幫助保護心臟和血管的健康。普洱茶的發酵過程會自然產出「神經遞質」,可促進放鬆並減少焦慮,讓人感到感到平靜和心境舒暢。

南非國寶茶 Rooibos
南非紅茶亦稱作「南非國寶茶」,原產於南非。你知道嗎?南非人每天平均喝9杯紅茶!它的類黃酮含量很高,可保護細胞免受自由基侵害,對身體非常有益。

Nana Mint 薄荷
在午餐後提供令人煥然一新的香味和幫助消化,幫助口腔清新,有效減退下午的疲勞。
HOW TO MAKE
熱茶:將茶包放入100°C 沸水中浸泡 3-5 分鐘。
冰茶:將茶包放入飲用冷水中浸泡 30 分鐘,加入冰塊、新鮮草莓片或新鮮薄荷。
*每個茶包可以沖泡兩次

Hot Tea: Infuse teabag in freshly boiled 100°C water for 3-5 minutes.
Iced Tea: Infuse teabag in filtered cold water for 30 minutes, add ice, fresh strawberry slices or fresh mint. * Each teabag can be infused twice.

ENJOY WITH
古法香蕉麵包、杏仁、新鮮草莓、黑巧克力、藍莓鬆餅,來個精緻的下午茶!
Paleo banana bread, almonds, fresh strawberries, dark chocolate, blueberry muffins.

CRAFTED BY HAND
Storm + India 茶包經過精心設計,對身體和地球無害。茶包由天然棉布手工製成,棉布令泡茶更濃郁香氣。茶包可用來堆肥(請先去除標籤);包裝由可生物降解的植物材料製成;茶盒在澳洲本地製造,並採用 FSC 認證的可回收卡紙,並用植物油墨印刷。

All Storm + India teabags have been mindfully designed to look after both our bodies and the planet. Our teabags are hand-stitched cotton, allowing our pure organic tea to develop its full aromatic flavour, and making them home compostable (please remove the tea tag first). Teabag envelopes are made from biodegradable plant-based material. Tea boxes are locally made in Northern Tasmania on FSC certified recycle board and printed with plant-based inks.

INGREDIENTS
*普洱茶、*南非國寶茶、*紅茶、*娜娜薄荷、*蜂蜜灌木、*草莓粒、*香草粒 (* 有機認證)

*Pu'erh Tea, * Rooibos, *Black Tea, *Nana Mint, *Honeybush, *Strawberry Bits, *Vanilla Bits (* Certified Organic)

茶葉來自歐洲和中國的有機認證茶園,由發酵普洱、有機南非國寶茶、草莓和香草混合而成的美味。它是一種歷史悠久的傳統混合茶,有提升幸福感,保持正向情緒之功效。

Our Detox Afternoon wellness tea is made from certified organic ingredients from European and Chinese Tea Gardens. It's a traditional blend of plant-based goodness to promote a sense of wellbeing. A delicious blend of fermented Pu-erh, organic rooibos, strawberries and vanilla.

*含有咖啡因 Contains Caffeine

CERTIFICATION
新西蘭BioGro 有機認證 純素  植物來源
BioGro New Zealand Certified Organic, Vegan, Plant-based

21 x 3g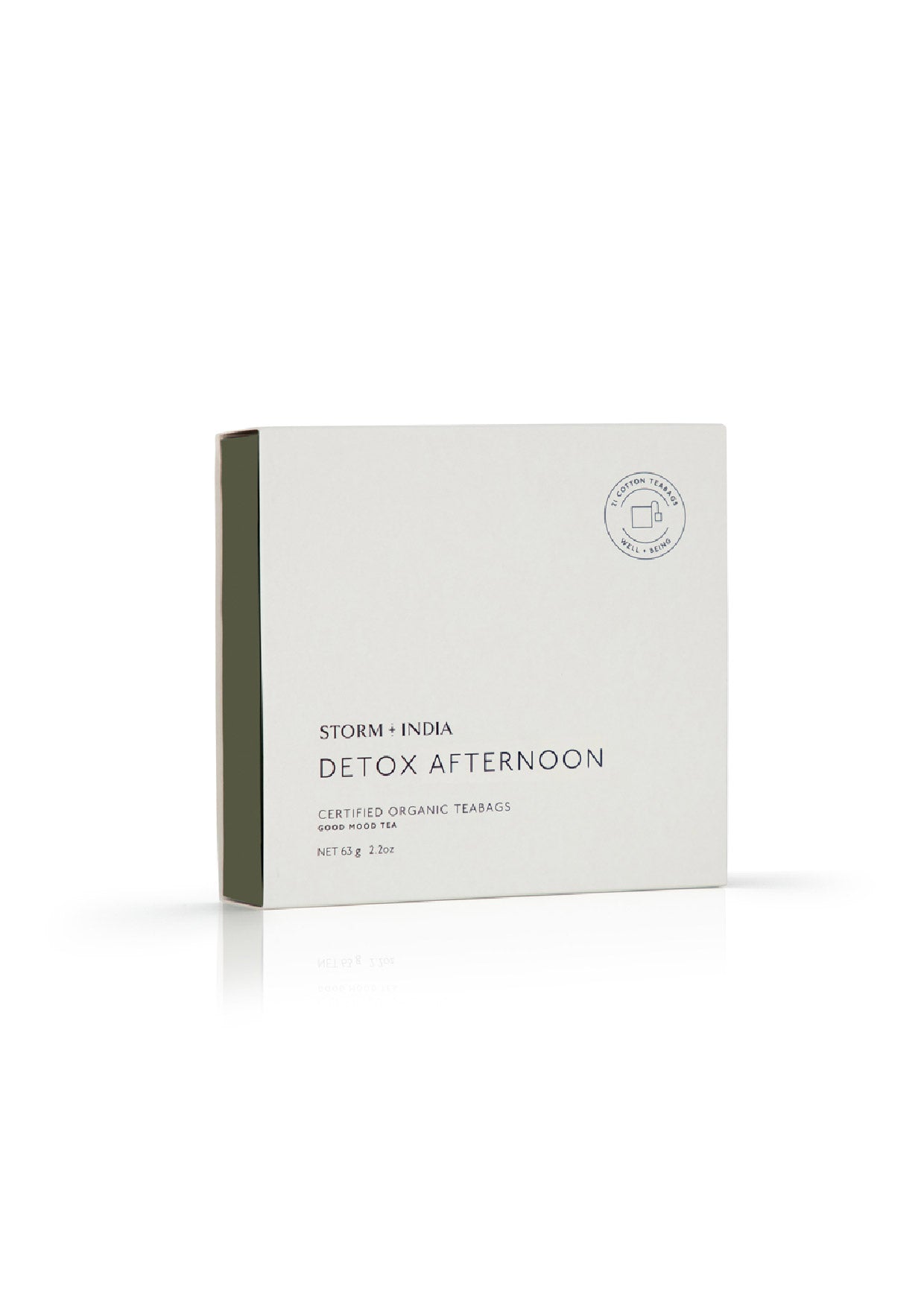 下午排毒提神茶包|Detox Afternoon Teabag
Sale price

HK$259.00
Regular price
Choose options