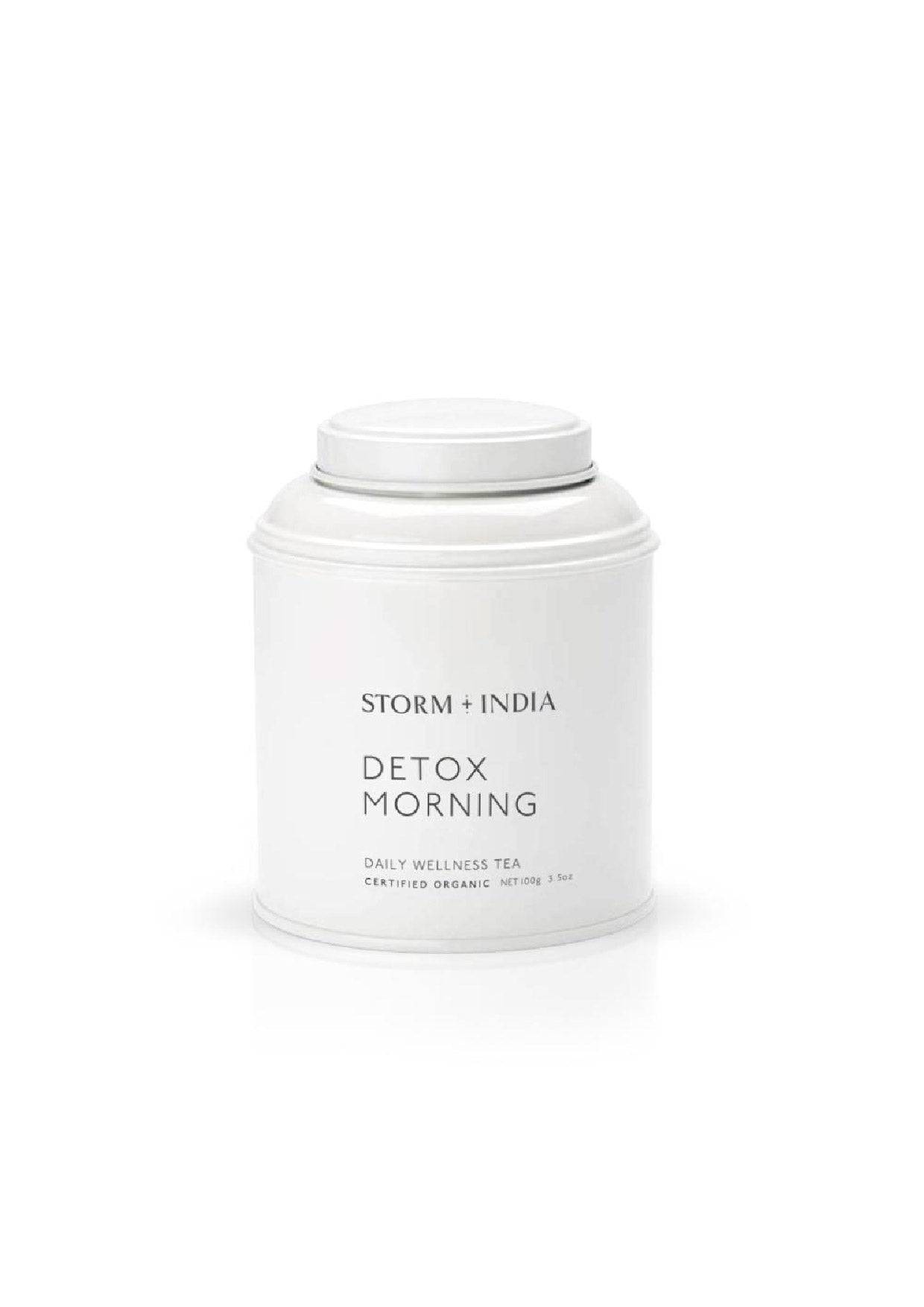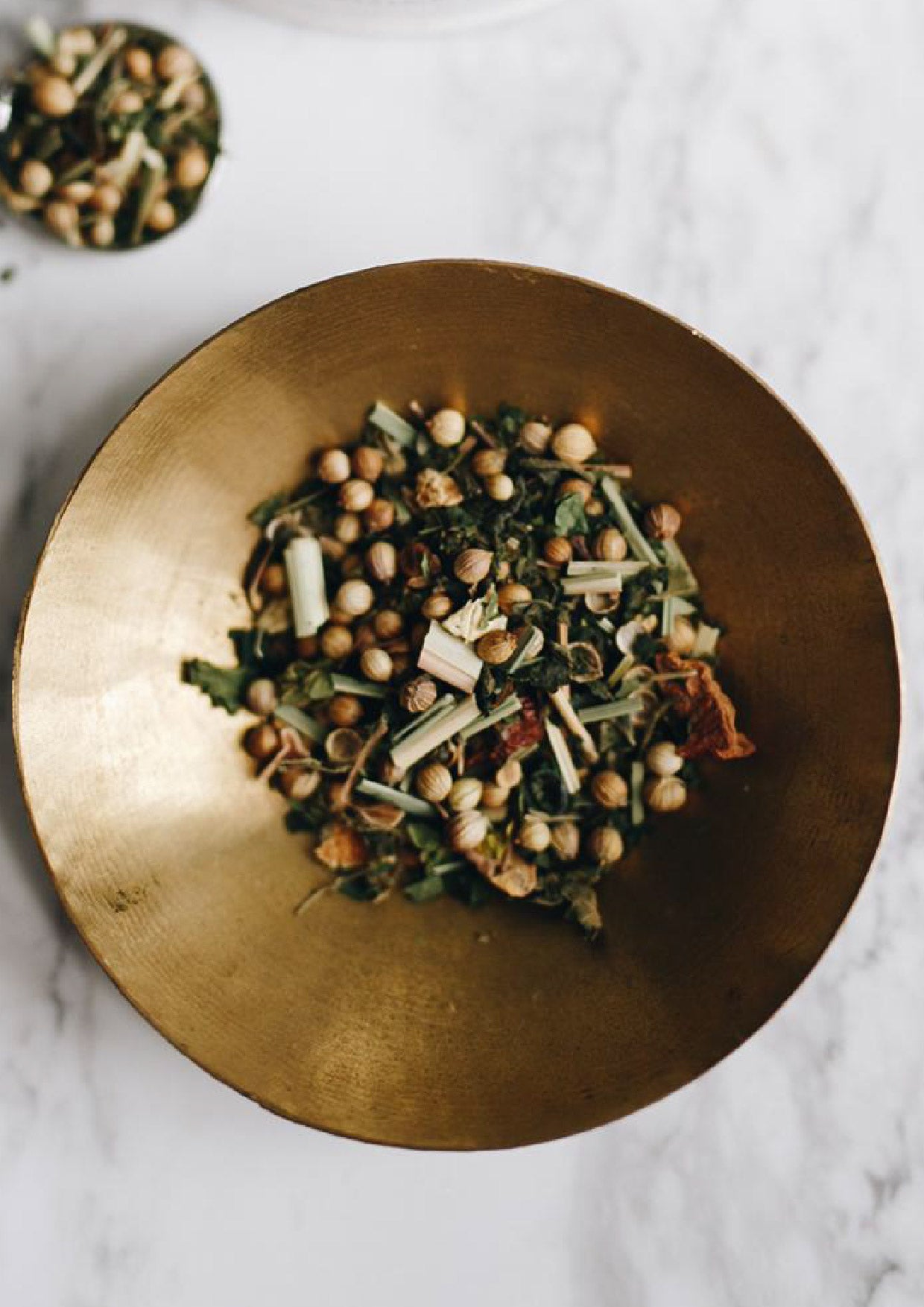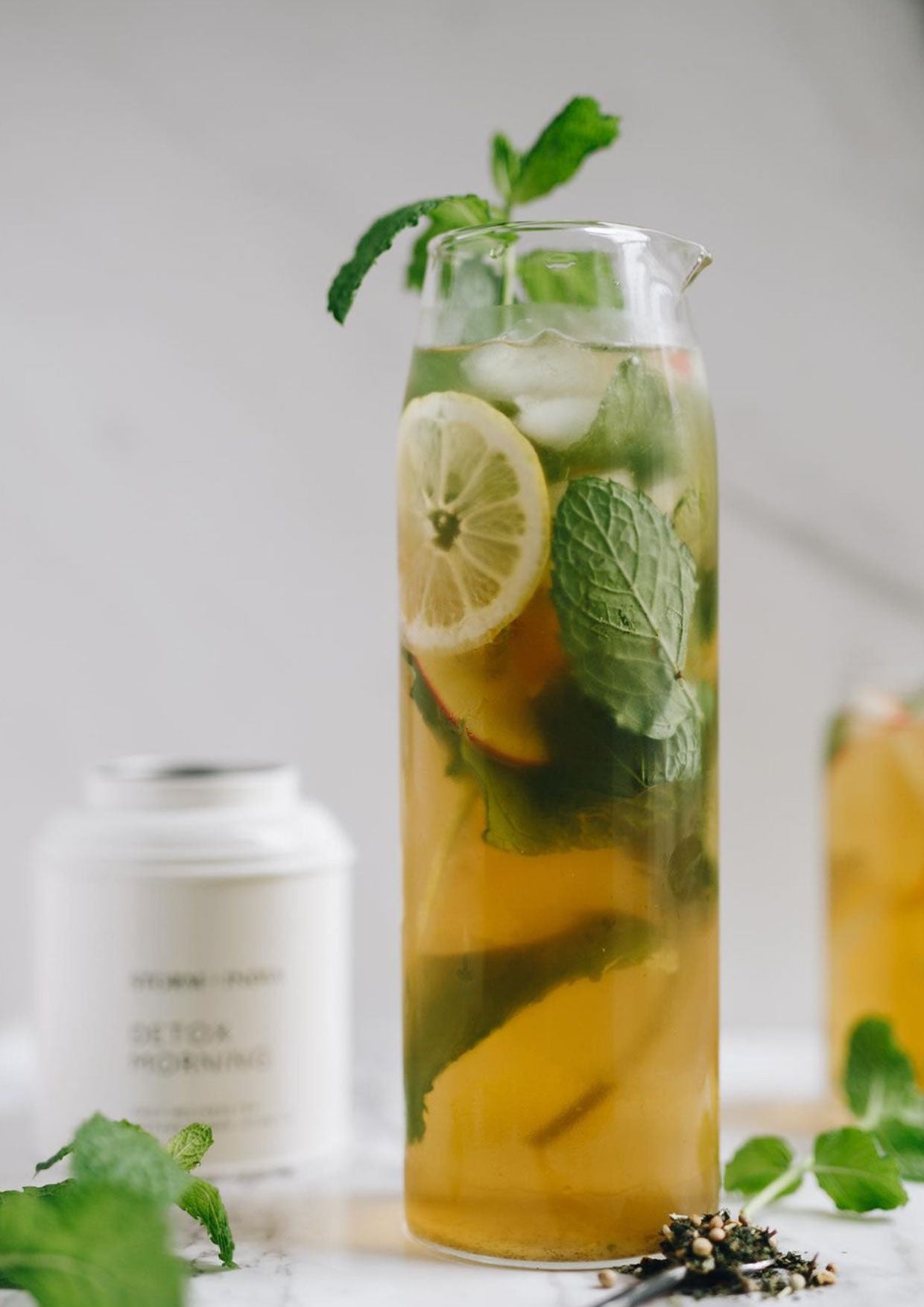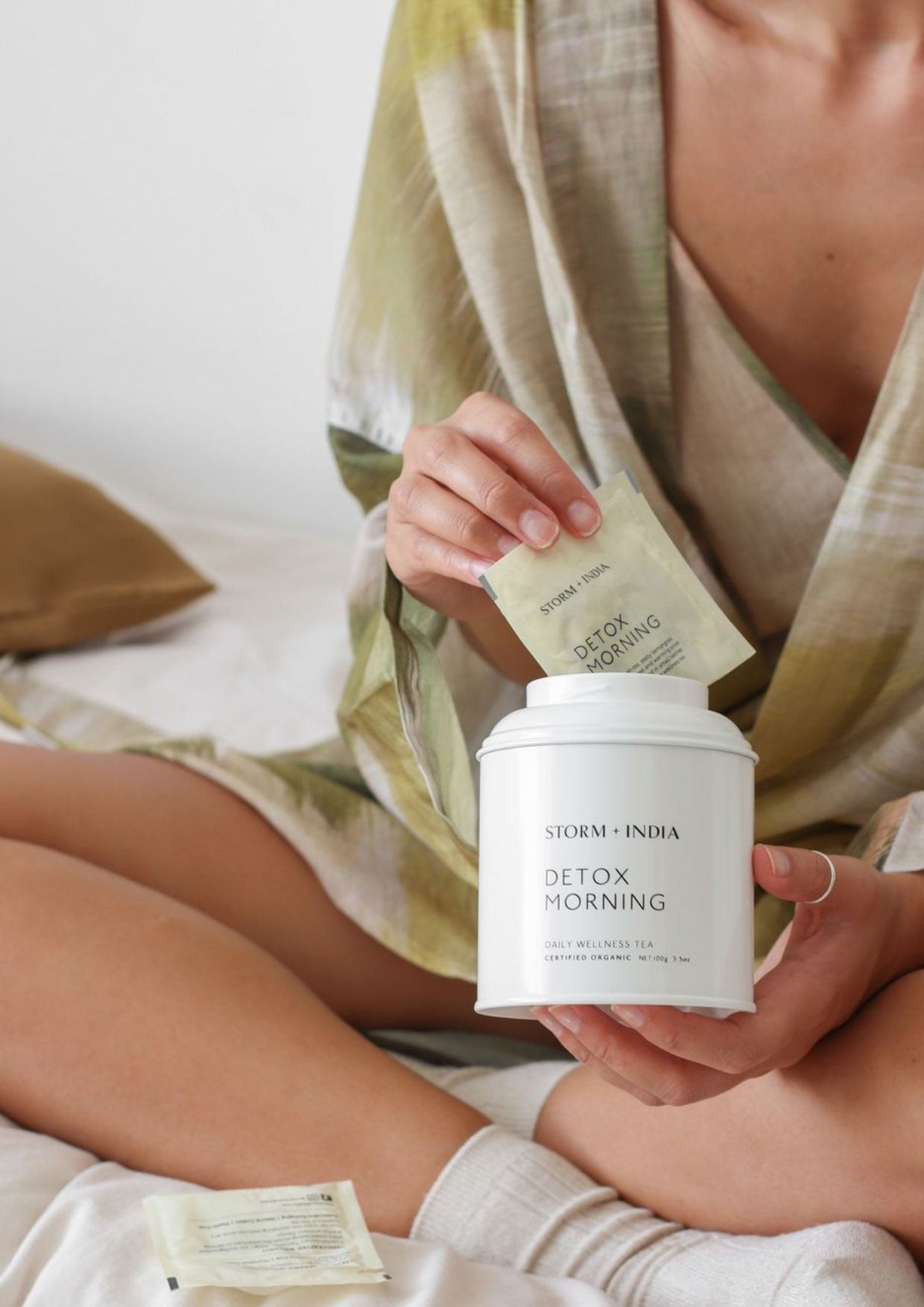 早安排毒養生茶|Detox Morning Tea
Sale price

HK$339.00
Regular price
(/)
Pickup available at afterhours. Studio
Usually ready in 24 hours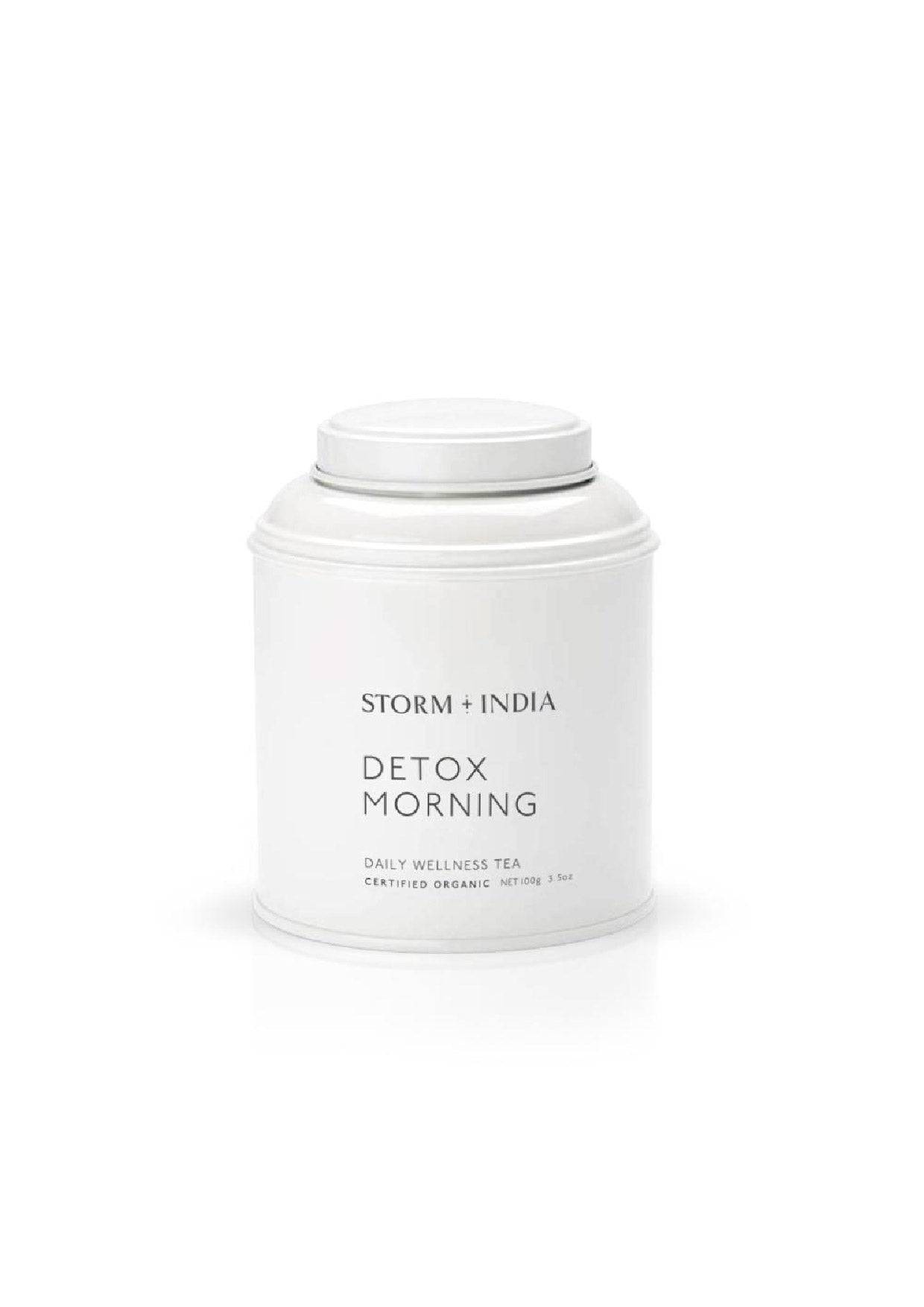 早安排毒養生茶|Detox Morning Tea
afterhours. Studio
Pickup available, usually ready in 24 hours
afterhours.
5B, KT ONE, 158 Wai Yip Street
Kwun Tong
Kowloon Hong Kong SAR
+85295422337
Good Mood | Energise | Intermittent Fasting

身體本有自己的一套排毒系統,但現代生活中無處不在的污染物、藥物、化學劑、酒精和不良飲食都會擾亂體內的自然排毒系統。排毒系統一但被拖慢,往往伴隨着身體疲勞、高膽固醇、經前綜合症或皮膚等問題。 早安排毒養生茶作用就是維持排毒暢順,採用溫暖而強大草藥配製而成,結集大自然能量來促進身體排毒。

芫荽 Coriander
促進胃腸蠕動助消化,促進血液循環,可增加解毒酶的產生來為肝臟解毒。
蕁麻葉 Nettle
含有高濃度葉綠素,可助重金屬和致癌物質排出體外。

綠茶 Green tea
富含抗氧化劑,具有溫和的咖啡因,是早晨提神醒腦的完美組合。

溫胃香料 Warming Spices
丁香、小荳蔻、生薑和肉桂混合而成,有暖胃促消化的功效(良好消化也是健康排毒的重要一環)。

Refreshing and invigorating, it's full of plant-based goodness to support your daily wellness ritual. Organic green tea, zesty lemongrass, orange peel and warming spice to uplift and revitalize your day.

Your body has its own detoxification systems in place, but the pressure on these systems from modern life can be overwhelming. Pollution, medication, pesticides, alcohol and a poor diet can put a strain on these systems. A struggling detoxification system will often appear as fatigue, high cholesterol, PMS or acne. Morning Detox has been formulated with herbs and spices which natural support and improve your body's own detoxification processes.
HOW TO INFUSE
1 teaspoon per cup /  100°C / 3 minutes
早上喝一到兩杯。每杯加入1茶匙排毒養生茶,使用100°C沸水沖泡3分鐘,也可加入鮮橙和新鮮檸檬片。

ENJOY WITH
紅漿果和椰子酸奶、小荳蔻格蘭諾拉麥片配時令水果、芒果奇亞籽布丁、蜂蜜穀物吐司。
Red berries and coconut yoghurt, cardamom granola with seasonal fruit, mango chia pudding, honey on grain toast.


CRAFTED BY HAND
Storm + India茶罐旨在保持有機散葉茶新鮮,並保留其茶香風味。可持續食品級茶罐設有兩個蓋子,以保護茶免受光線影響,並隔絕空氣和濕氣。
INGREDIENTS
*芫荽、*娜娜薄荷、*蕁麻葉、*檸檬草、*蘋果片、*肉桂、*薑片、*綠茶、*橙皮、*丁香、*小荳蔻 (*有機認證)

*Coriander, *Nana Mint, *Nettle Leaves, *Lemongrass, *Apple Bits, *Cinnamon, *Ginger Bits, *Green Tea, *Orange Peels, *Cloves, *Cardamom (*Certified Organic)
* 含有咖啡因 Contains Caffeine

茶葉來自歐洲和中國的有機認證茶園。有機綠茶、檸檬香茅、橙皮和溫暖的香料,提神醒腦,讓您的一天充滿活力和活力。
Our delicious wellness tea is made from certified organic ingredients from European and Chinese Tea Gardens. 
CERTIFICATION
新西蘭BioGro 有機認證 純素

 

植物來源
BioGro New Zealand Certified Organic, Vegan, Plant-based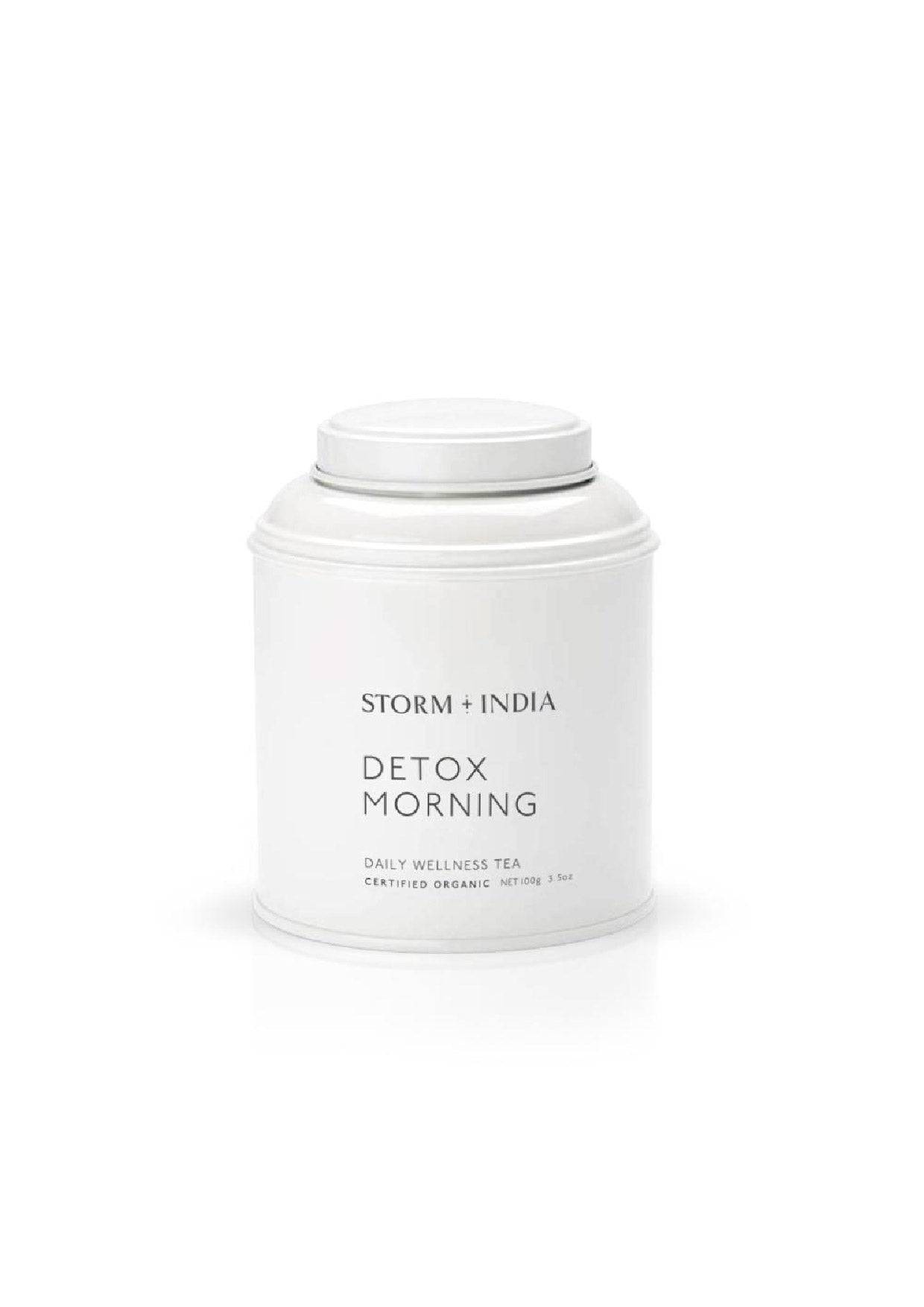 早安排毒養生茶|Detox Morning Tea
Sale price

HK$339.00
Regular price
Choose options