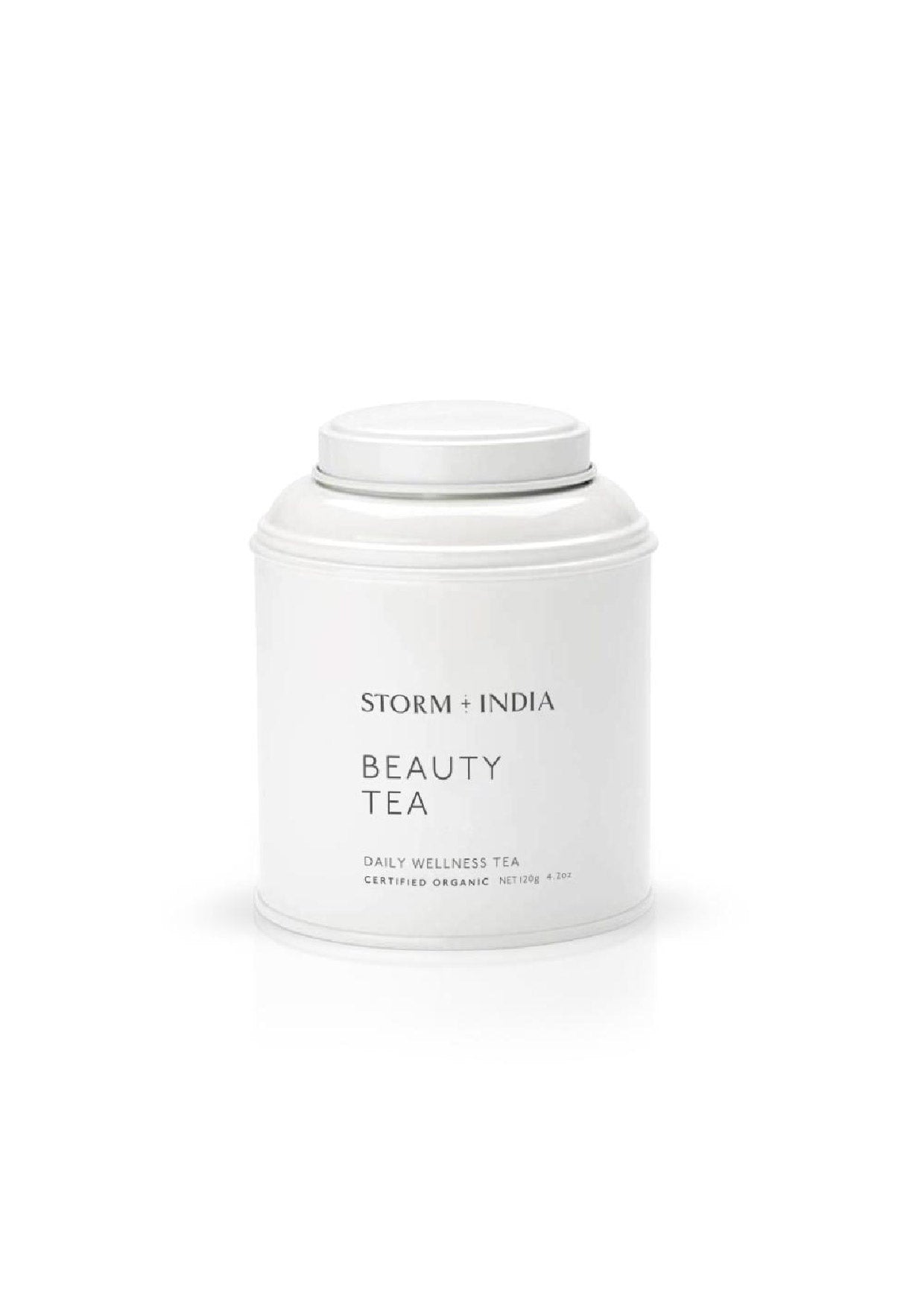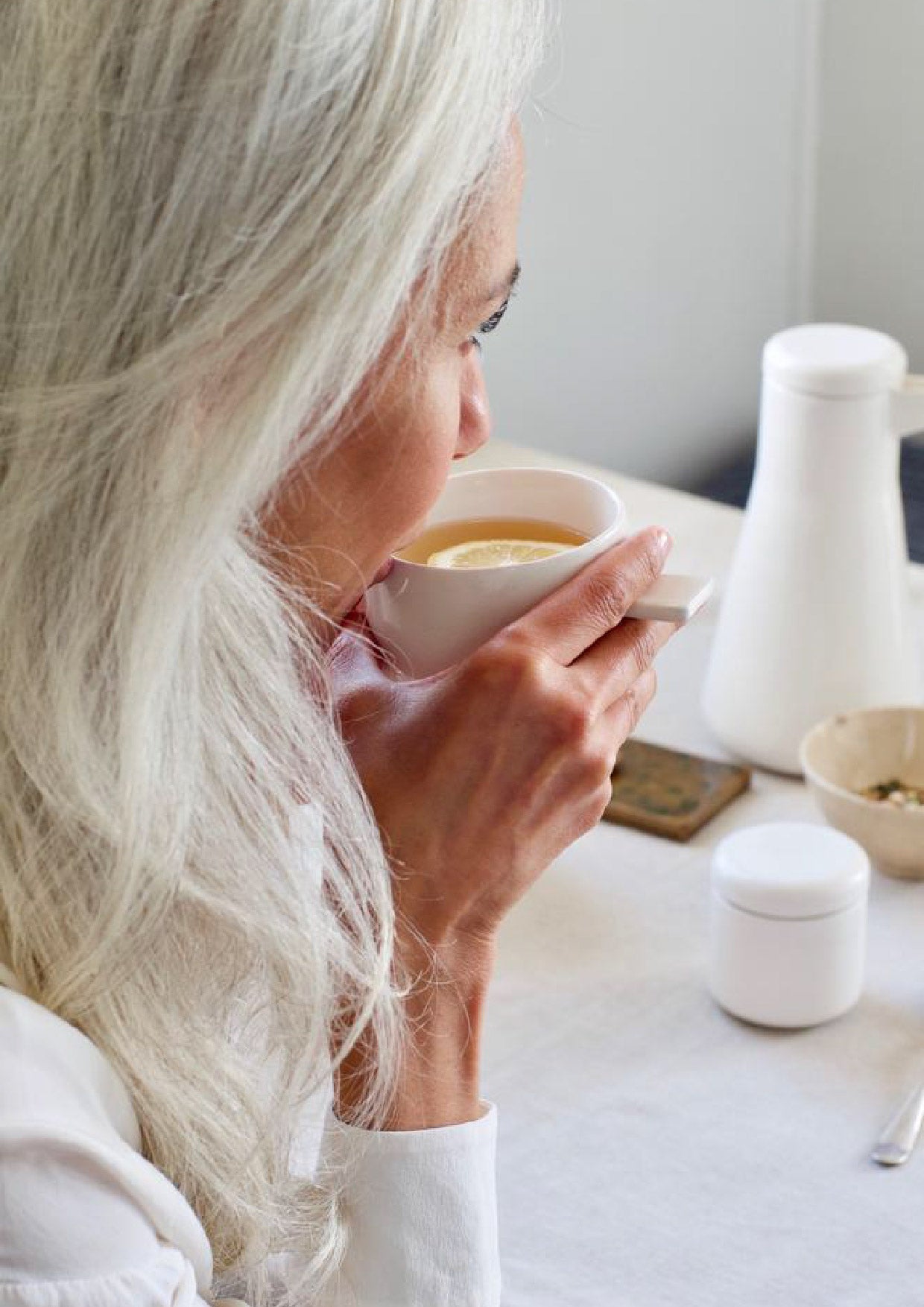 美容養生茶|Beauty Tea
Sale price

HK$339.00
Regular price
(/)
Pickup currently unavailable at afterhours. Studio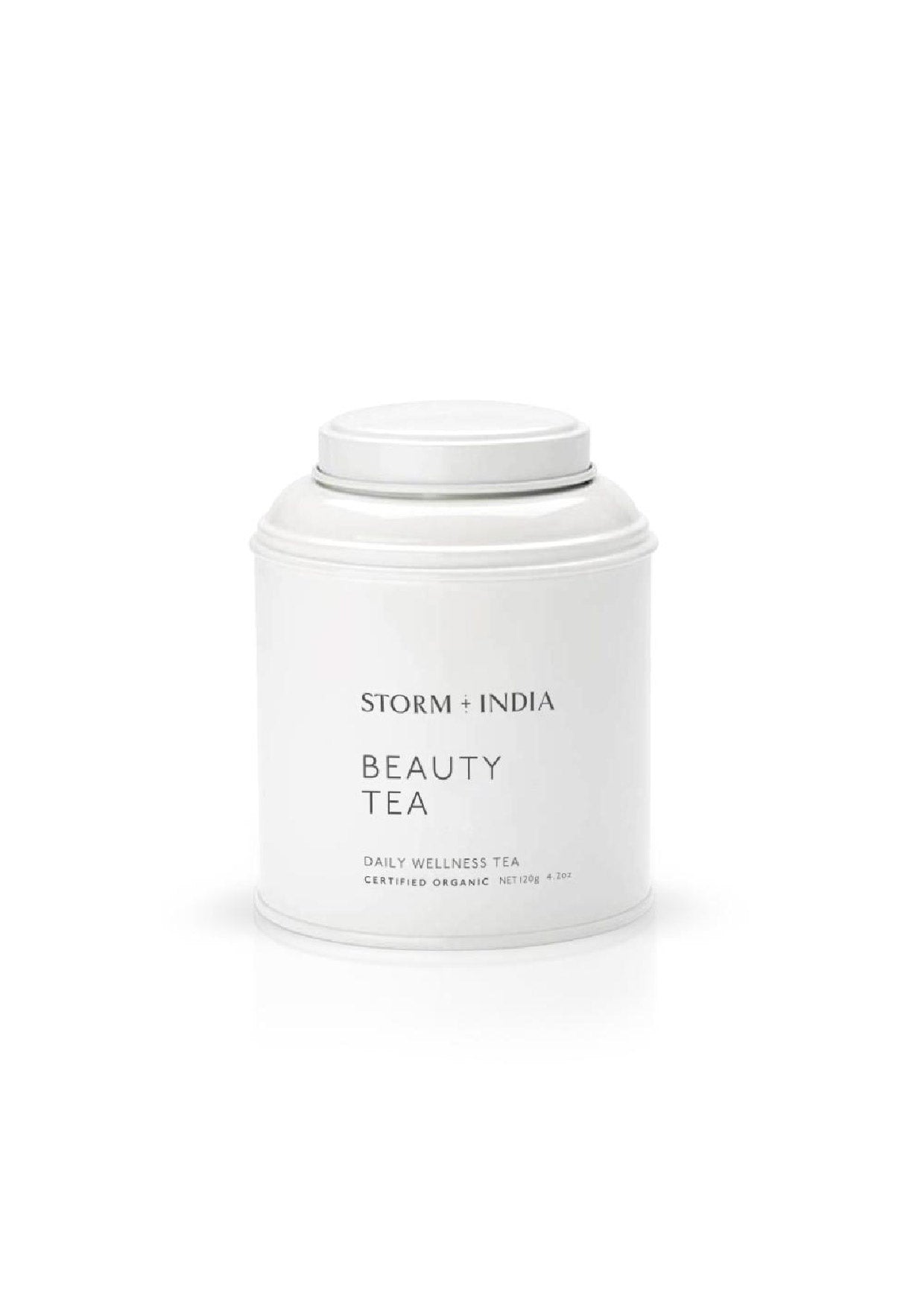 afterhours. Studio
Pickup currently unavailable
afterhours.
5B, KT ONE, 158 Wai Yip Street
Kwun Tong
Kowloon Hong Kong SAR
+85295422337
由有機綠茶、曬乾橙皮和各種香料混合而成的獨特風味。皮膚是身體最大的器官,只有外部的保養還不夠,真正發光的皮膚還需要身體内部的調理。這款美容養生茶透過具強大的抗氧美容療效的綠茶、肉桂、橘皮等成分達到抗炎、促進膠原蛋白和滋養功效,以保持皮膚每天容光煥發。

A delicious blend of organic green tea, sun-dried orange rind and spice create this unique flavour.Sip your way to beautiful skin with a blend specially designed to help you glow. Your skin is your largest organ and is often only cared for externally, but glowing skin is an inside job. The beauty tea is designed to hydrate and nourish your skin with anti-inflammatory and collagen boosting ingredients to keep it clear and healthy.

綠茶 Green Tea
具超高抗氧化功效對抗皮膚老化和損傷,有助延緩皺紋生成和紫外線侵害。

肉桂 Cinnamon
有助於平衡血糖水平,而且對抑制對糖的渴望非常有幫助(食物中的糖會破壞皮膚中的膠原蛋白,使皮膚鬆弛並失去彈性,加速老化)。

橙皮 Orange Peel
含有维生素 C 的橙皮有助于减少发红、改善伤口愈合和促进胶原蛋白的生成。

HOW TO INFUSE 
Teaspoon per cup / 90°C / 3 minutes
每杯加入1茶匙養生茶,使用90°C水沖泡3分鐘,也可加入柑橘片、新鮮檸檬片一齊飲用。
Add citrus slices such as orange, lemon or limes as desired.
CRAFTED BY HAND
Storm + India 的茶罐設有兩層蓋子,可保護茶免受光線、空氣和濕氣的影響,讓茶葉保持新鮮並保留其芳香風味。植物油墨印刷 // 簡約有質感的外觀,放在廚房、餐桌也是一件賞心悅目的裝飾品。

Storm + India modern tea tins were created to keep the organic loose leaf tea fresh and retain its aromatic flavour. The tea tin has been designed with two lids to protect the tea from light, air and humidity. The brand creates a cool design statement on any kitchen bench or workplace shelf. 

ORGANIC INGREDIENTS
有機綠茶、*肉桂、*橙皮、*薑片、*天然香料、*小荳蔻、*丁香、*向日葵、*黑胡椒 (*有機認證)

*Organic Green Tea, *Cinnamon, *Orange Peel, *Ginger Bits, *Natural Flavour, *Cardamom, *Cloves, *Sunflower Blossoms, * Black Pepper (*Certified Organic)

* 含有咖啡因 Contains Caffeine

CERTIFICATION
新西蘭BioGro 有機認證 純素  植物來源
BioGro New Zealand Certified Organic, Vegan, Plant-based

Choose options