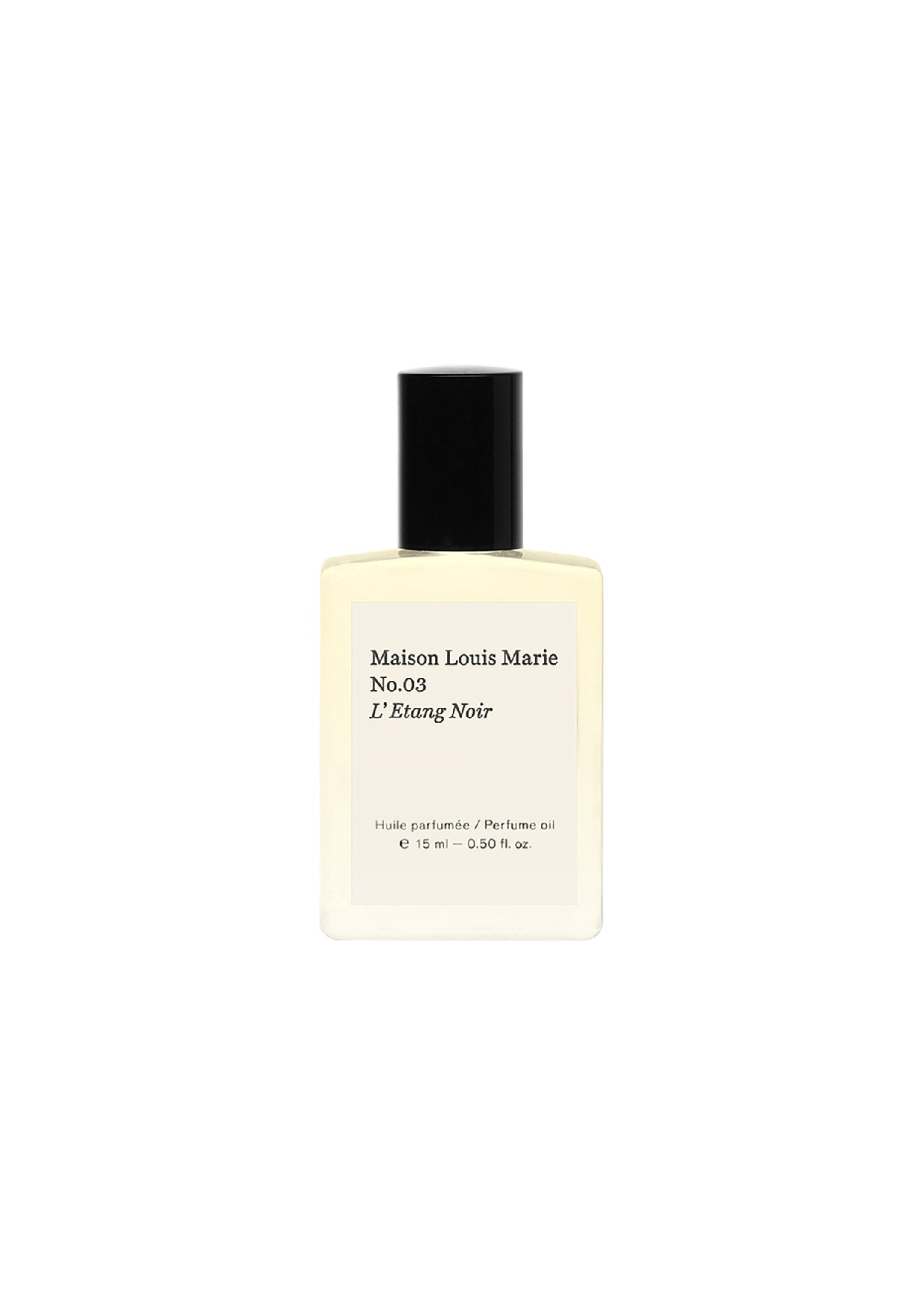 No.03 L'Etang Noir | Perfume Oils 香水油
Sale price

HK$579.00
Regular price
(/)
Pickup currently unavailable at afterhours. Studio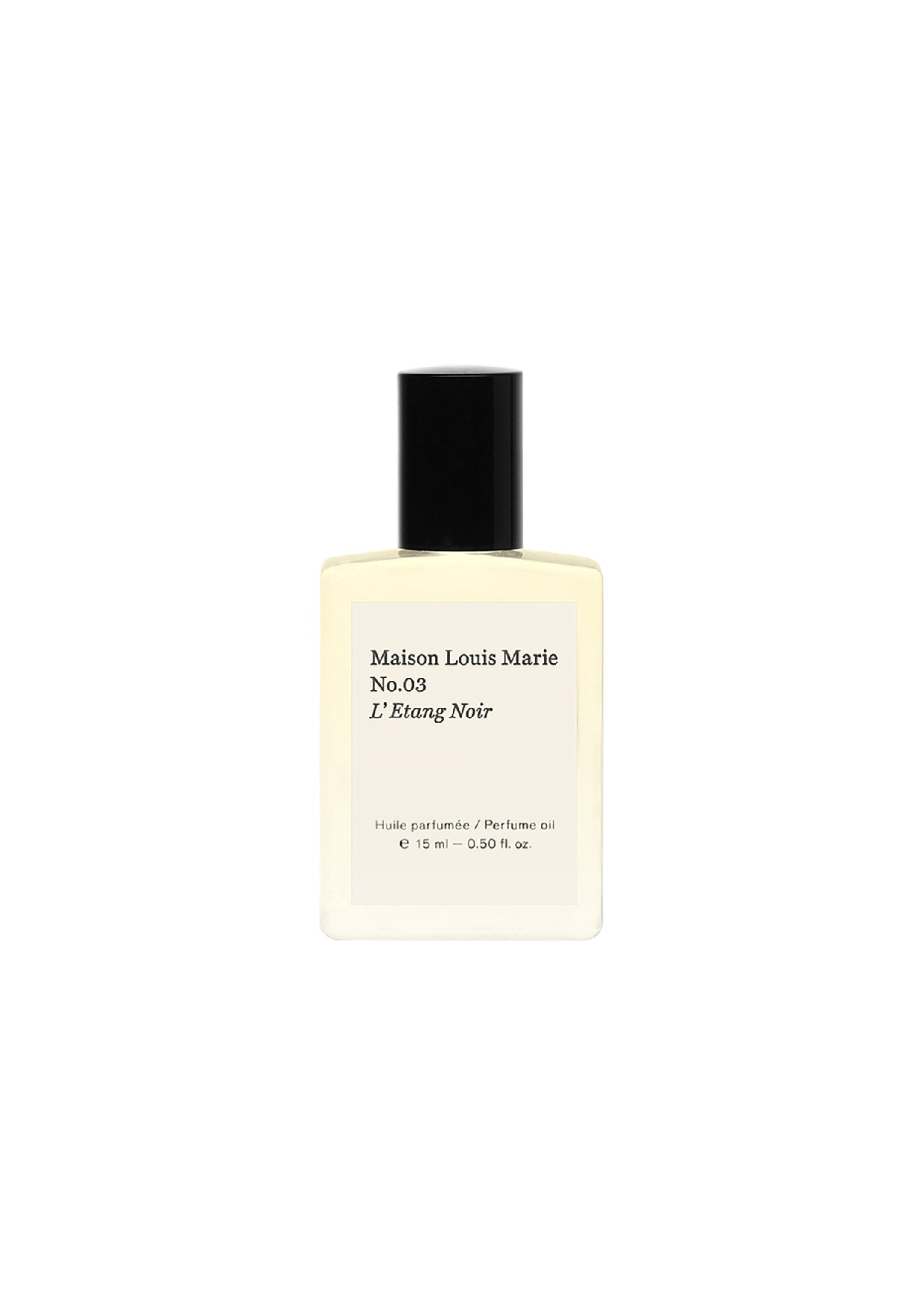 No.03 L'Etang Noir | Perfume Oils 香水油
afterhours. Studio
Pickup currently unavailable
afterhours.
5B, KT ONE, 158 Wai Yip Street
Kwun Tong
Kowloon Hong Kong SAR
+85295422337

Warm & Spicy
香草 Vanilla | 煙草花 Tobacco Flower | 琥珀木 Amberwood
L'Étang Noir,巴蘭古裏迷人的黑色湖泊,是Marie和姐妹們釣魚和探索的秘密基地。No.03 L'Etang Noir是一款東方香料調的中性香水,帶有煙草花的前調,後調由香草、茴香、肉荳蔻、生薑和丁香香料混合物增強香氣,神秘而性感。
L'Étang Noir, the enchanted black lake in Balincourt where my sisters and I spent many days fishing and exploring.
Top note 前調 | 茴香Anise, 肉豆蔻Nutmeg, 煙草花Tobacco Flower
Mid note 中調 | 丁香Clove, 生薑Ginger, 香草Vanilla
Base note 基調 | 香草Vanilla, 零陵香Tonka, 麝香Benzoin Musk
BENEFITS OF PERFUME OIL
Contains No Alcohol
香水油不含酒精,所以不會刺激皮膚。
( 特別適合乾性、敏感性、對香水過敏性皮膚 )

Oils Keep Their Smell Longer
水中酒精很快就會在空氣中蒸發,留香時間較短。而香水油不含酒精,香味夠濃郁、真實不刺鼻,留香時間較長。

Portable
滾珠設計易於塗抹,15ml 小小一支便於攜帶,方便隨時補香。
TO USE
走珠設計方便在外隨時補香。 塗抹在脈搏部位(手腕, 耳後, 頸部, 肩膀鎖骨)和頭髮,大概滾動一到兩下抹勻就可 。

Use roll-on perfume oil any time you desire. Apply to pulse points (neck, chest, and wrist), lightly rolling the ball on the skin to release the fragrance.
INGREDIENTS
香水/香水,紅花紅花籽油,向日葵籽油,迷迭香葉提取物,香茅醇,丁香酚,香葉菊,檸檬烯,芳樟醇
Fragrance/Parfum, Carthamus Tinctorius (Safflower) Seed Oil, Helianthus Annuus (Sunflower) Seed Oil, Rosmarinus Officinalis (Rosemary) Leaf Extract, Citronellol, Eugenol, Geraniol, Limonene, Linalool

配方不含對羥基苯甲酸酯,硫酸鹽和鄰苯二甲酸鹽
Formulated without Parabens, Sulfates & Phthalates

純素、零殘忍
Vegan & Cruelty-free


Net Weight : 0.5 fl. oz./ 15 mL 
MADE IN USA 
Choose options