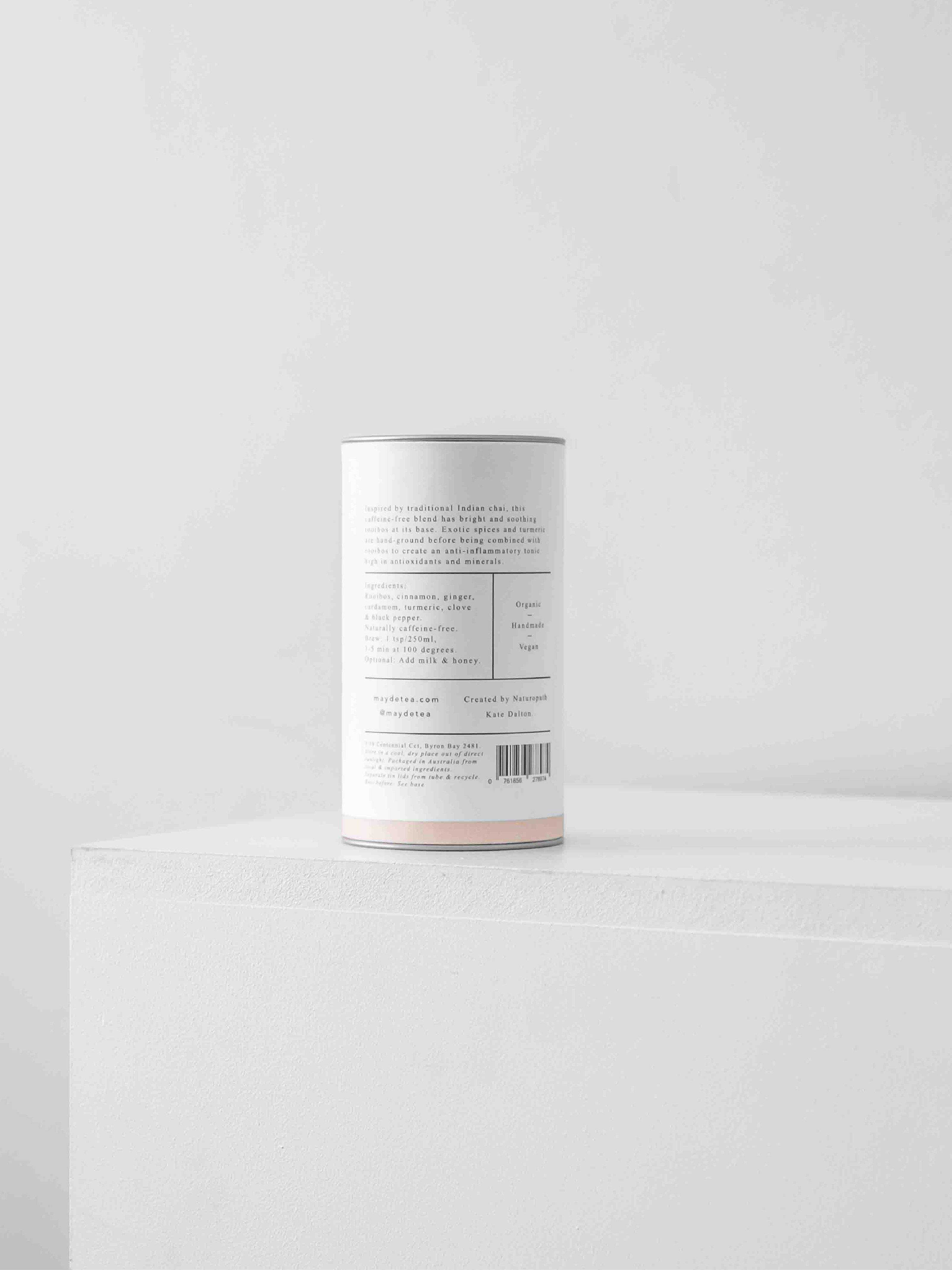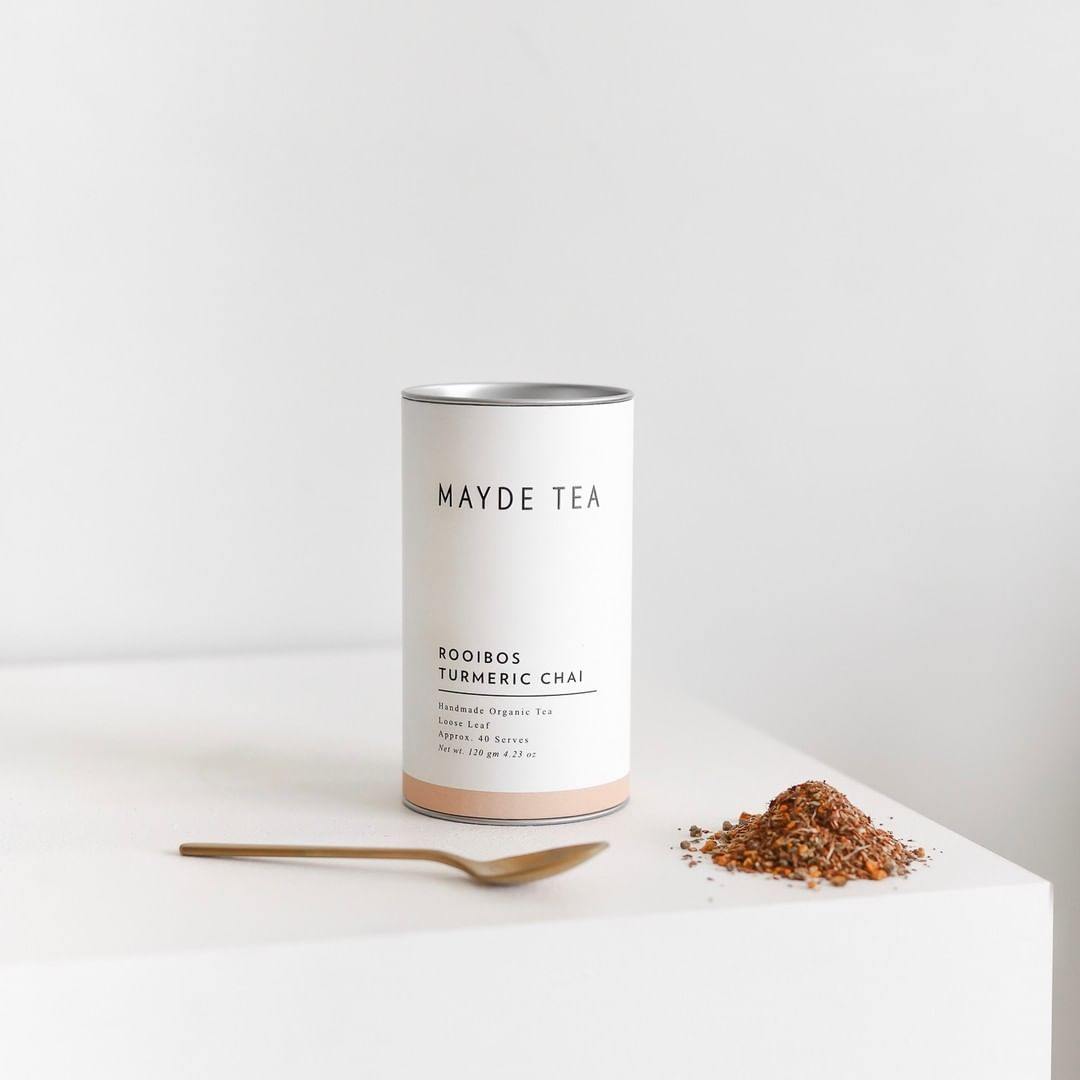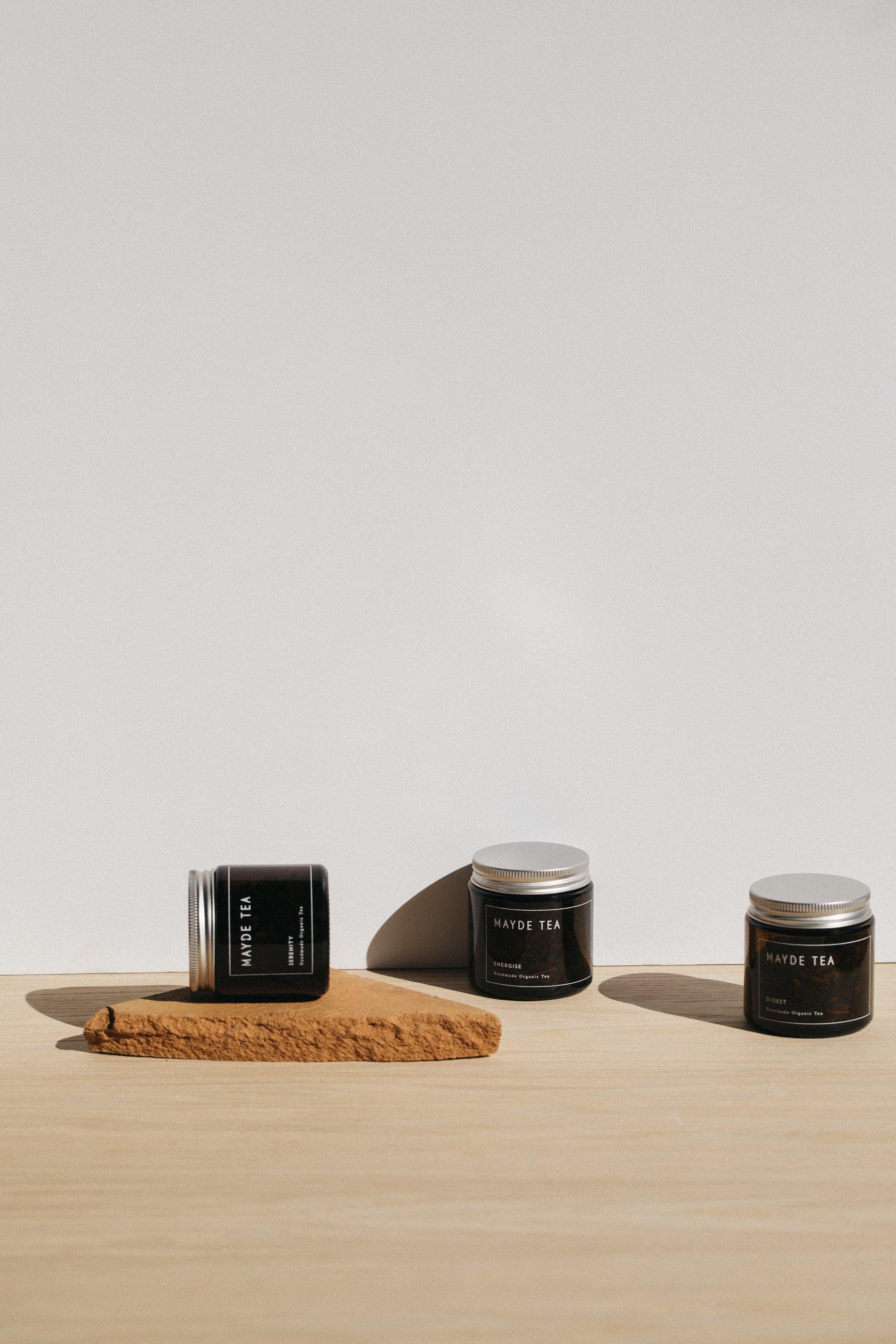 印度香料茶 | Rooibos Tumeric Chai Tea
Sale price

HK$169.00
Regular price
(/)
Pickup currently unavailable at afterhours. Studio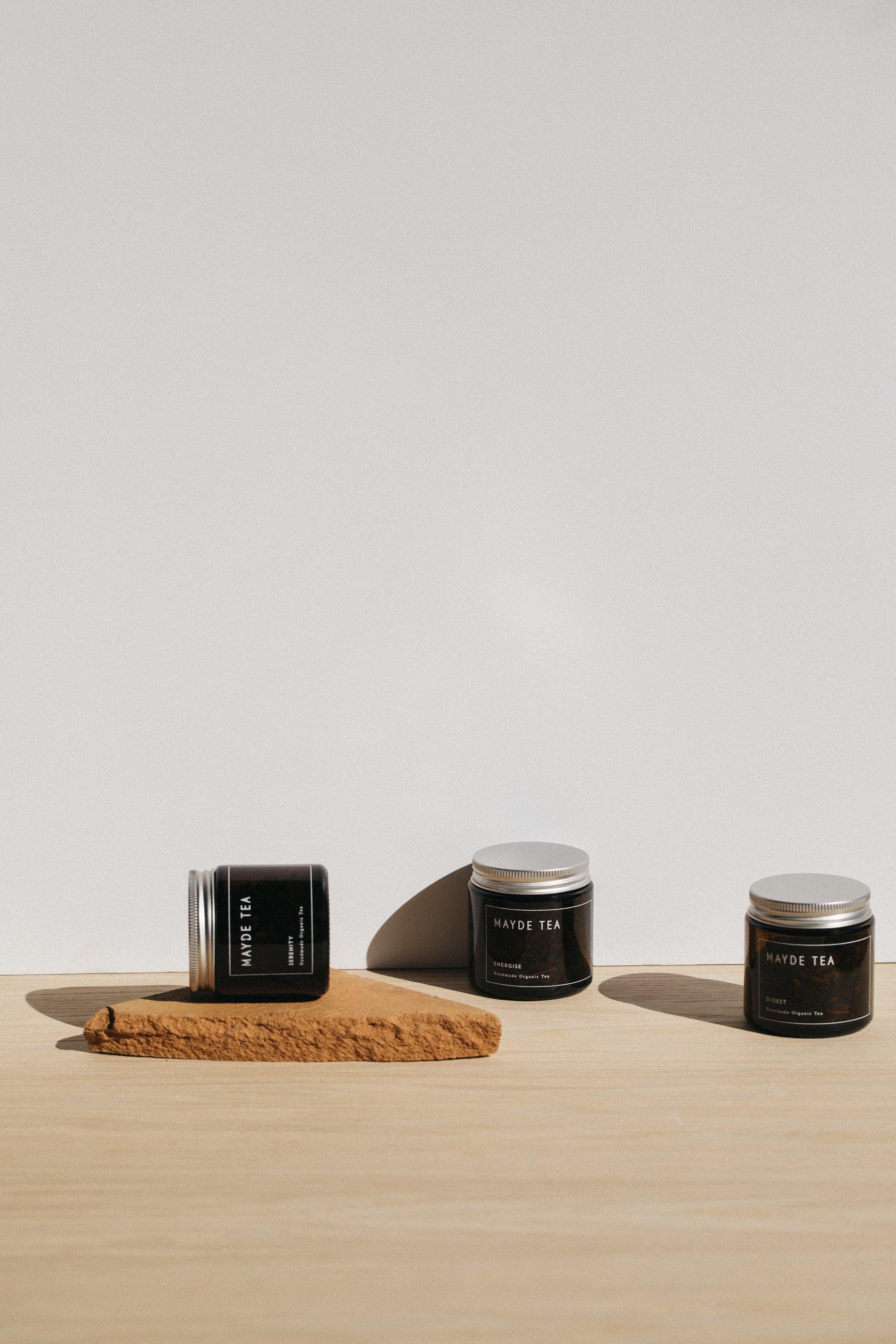 印度香料茶 | Rooibos Tumeric Chai Tea
40
afterhours. Studio
Pickup currently unavailable
afterhours.
5B, KT ONE, 158 Wai Yip Street
Kwun Tong
Kowloon Hong Kong SAR
+85295422337
"如此美味的Chai Tea帶有適量的香料而不含咖啡因,是我懷孕時候的最佳選擇!大豆的味道配上一點點蜂蜜真的很棒。"  – Tia, Mayde Tea customer 
這款無咖啡因的Chai Tea受到傳統印度菜啟發,加入了簡單順口又帶點木質香的南非紅茶(南非國寶茶)。Rooibos Turmeric Chai是一款不含咖啡因的印香料茶,具有豐富的抗氧化功效。 南非紅茶自帶微微的甜味和堅果香,跟Chai Tea的味道完美結合。
THERAPEUTIC BENEFITS & FLAVOUR
南非紅茶 Rooibos Tea 
南非紅茶亦稱作「南非國寶茶」,原產於南非。你知道嗎?南非人每天平均喝9杯紅茶!它的類黃酮含量很高,可保護細胞免受自由基侵害,對身體非常有益。
Native to South Africa, where they drink on average 9 cups per day! Rooibos is high in flavonoids, protecting the cells against free radicals and more.
薑黃 Turmeric
薑黃公認是自由基清除劑,它在印度草藥療法中已有數百年歷史,因為它對健康具有無數益處。關於薑黃的益處可參考這裡
It is known to act as a free radical scavenger. It has been in use for hundreds of years in ayurvedic medicine for it's countless beneficial effects on health. Turmeric's active ingredient is curcumin, which has been studied extensively for its antioxidant properties.
肉桂 Cinnamon
肉桂通常用於放鬆肌肉、減少脹氣和加熱腸道,它亦具有抗菌和抗真菌作用。
Itis great for relaxing muscles in the body. It was often used to reduce gas and is warming to the intestinal tract.  The volatile oils in cinnamon are considered antibacterial and antifungal.
生薑 Ginger
A stimulating ingredient for digestion. Ginger has been linked to cramp, gas and nausea relief. It's been used for motion sickness and morning sickness for hundreds of years. Ginger can help to detoxify the body from toxins and increase immunity.
可促進消化,幫助人體排毒和提高免疫力。它亦經常被用來舒緩暈車和晨吐症狀
BREWING INSTRUCTIONS
將1茶匙茶放入杯中,加入熱水至剛好蓋住茶葉的水平。 煮2-4分鐘後倒入牛奶,然後用蒸氣打奶器將牛奶起泡。
使用我們的泡茶器將其直接拉入杯子。
如果不使用咖啡機: 將1茶匙的浸茶泡在250毫升/90度的熱水3-5分鐘,混合牛奶飲用。
Place 1 TBSP tea into milk jug and cover with hot water. Allow to brew for 2-4 minutes. Pour in cold milk and use steam wand to froth milk as normal. Use our stainless steel infuser to strain straight into a mug. If not using a coffee machine, please follow steps for black tea instead.
INGREDIENTS
南非紅茶,肉桂粉,丁香,生姜,小荳蔻,薑黃,黑胡椒
Rooibos, Cinnamon, Clove, Ginger, Cardamom, Turmeric, Black pepper
40 serves (tube)
Choose options