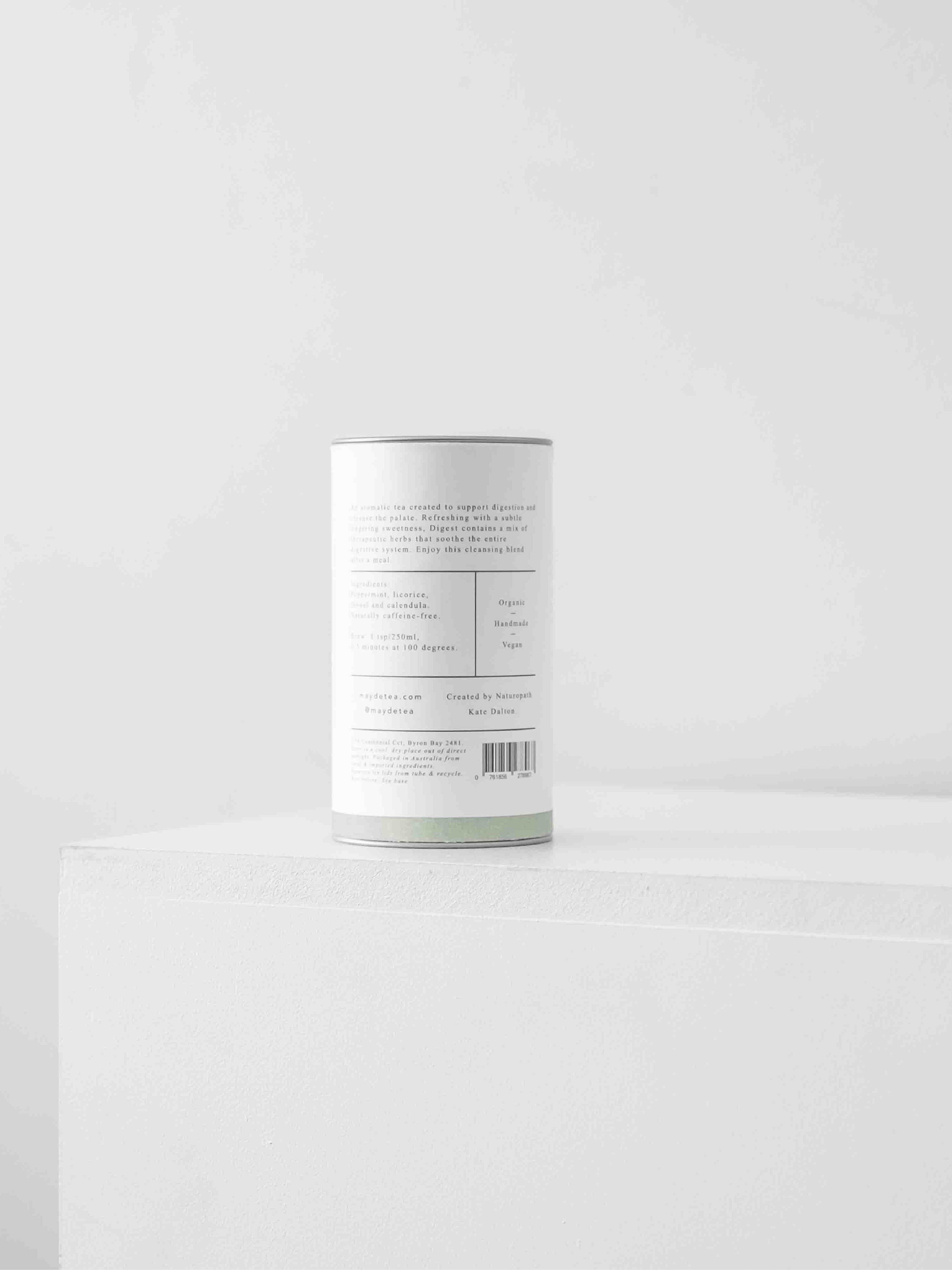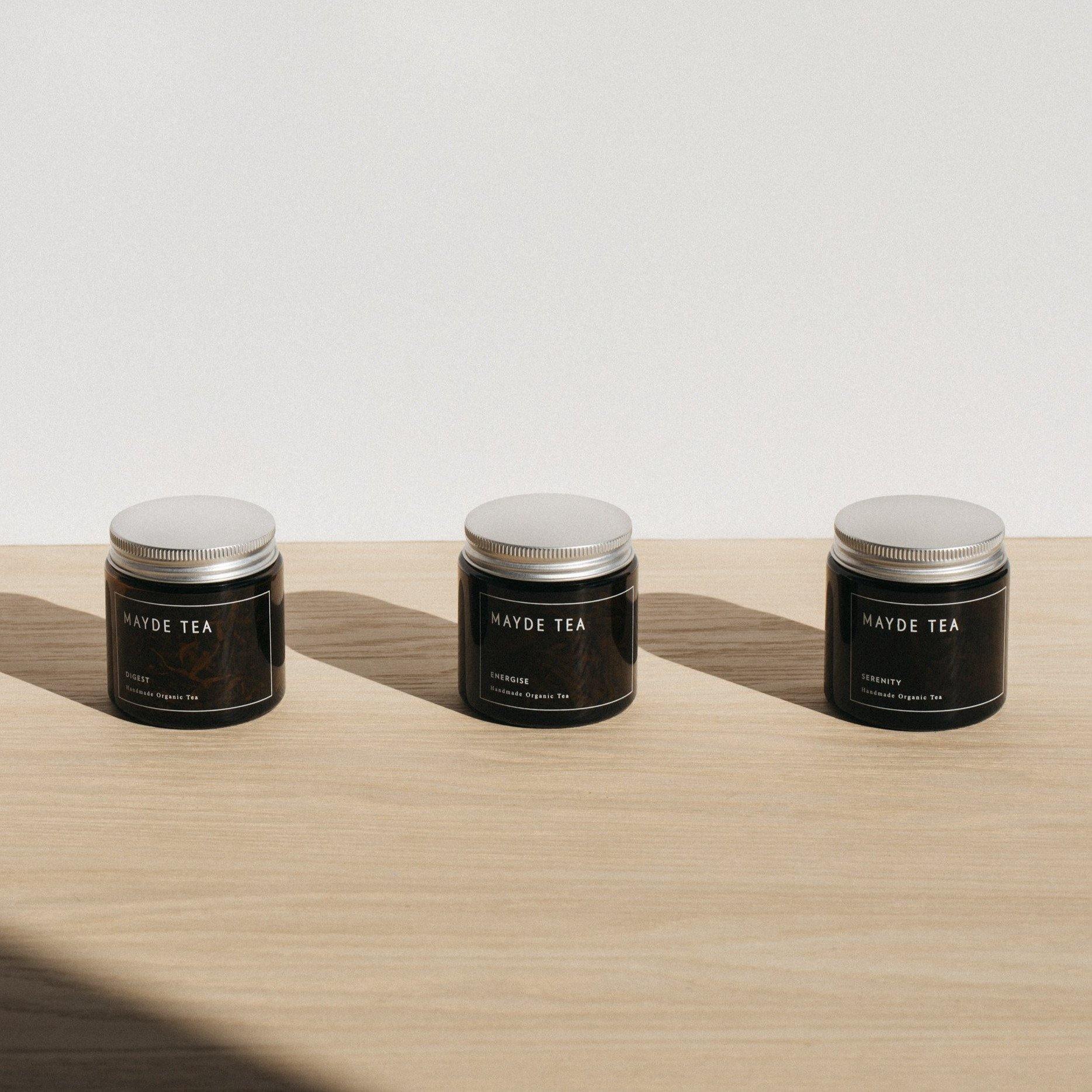 消化茶 | Digest Tea
Sale price

HK$169.00
Regular price
(/)
Pickup currently unavailable at afterhours. Studio
afterhours. Studio
Pickup currently unavailable
afterhours.
5B, KT ONE, 158 Wai Yip Street
Kwun Tong
Kowloon Hong Kong SAR
+85295422337
"我一直以來最喜歡的Mayde Tea – 甘草的味道很棒,喝完Digest後我感覺好多了"
– Jennifer, Mayde Tea Customer
這是一種芳香茶,可幫助消化和清潔味蕾。淡淡的清爽茶香令人耳目一新,含多種草藥可舒緩整個消化系統,從而治癒腸道。
+ 飯後享用效果最明顯
THERAPEUTIC BENEFITS & FLAVOUR
薄荷 Peppermint
具有出色的解痙作用,鎮定並舒緩整個消化道。薄荷因其對平滑肌的鬆弛作用而緩解腸絞痛和腸胃氣脹。由於其抗菌活性,薄荷還可以幫助抵抗普通感冒和流感等感染。薄荷中的揮髮油對胃壁有溫和的麻醉作用,可能有助於旅行時產生噁心感。
It has excellent antispasmodic actions, calming and soothing the entire length of the digestive tract. Peppermint has been found to relieve intestinal colic and flatulence by its relaxing effect on smooth muscle. Due to it's antimicrobial activity, peppermint may also help fight off infections such as the common cold and influenza. The volatile oil in peppermint acts as a mild anaesthetic to the stomach wall which may help with feelings of nausea during travel.
甘草 Licorice
甘草被當作為平價補品,它能使腎上腺上升,這會提升身體的抗壓能力;它也是一種天然消炎藥,可以舒緩胃部和腸道中的炎症,形成癒合屏障來幫助消化過程。
It has been used for many years as a general body tonic. Licorice  has been found to in particular tonify the adrenal glands, which may help your body to cope in times of stress. Licorice aids in the digestive processes by soothing inflammation in the stomach and intestines, creating a  healing barrier. Licorice is also a known great anti-inflammatory.
茴香 Fennel
茴香是最有效的通氣瀉藥之一,它有助於緩解消化系統痙攣;放鬆腸道的平滑肌,從而使腸胃放鬆。它也是一種有效的消炎藥,進一步幫助消化系統運作;哺乳母親飲用茴香對舒緩嬰兒腸絞痛有很好的作用。
It is one of the most effective carminitives, which helps to relieve digestive cramping and spasms. It relaxes the smooth muscles of the intestines which may relive griping and flatulence. Fennel is also an effective anti-inflammatory herb, helping the function of the digestive system furthermore. Fennel has been found to have a beautiful effect on infant colic for breastfeeding mothers.
金盞花 Calendula
金盞花具多種藥用作用。當內服時,金盞花是非常安全的草藥,它可以保護消化系統,已發現金盞花對胃粘膜的癒合非常有幫助,甚至對兒童也有顯著效果。
It also known as Marigold has many medicinal actions. When taken internally, calendula is anti-inflammatory, and especially has its effects on the length of the digestive system. Calendula is an extremely safe herb, and has had remarkable effects even on children. Calendula has been found to exert very beneficial effects on healing the gastric mucosa.
BREWING INSTRUCTIONS
將1茶匙的浸茶泡在250毫升/100度的熱水3-5分鐘。
1 tsp / 250ml, 3-5 minutes at 100 degrees.
INGREDIENTS
薄荷,甘草,茴香,金盞草
Peppermint , Liquorice, Fennel, Calendula
40 serves (tube)
Choose options