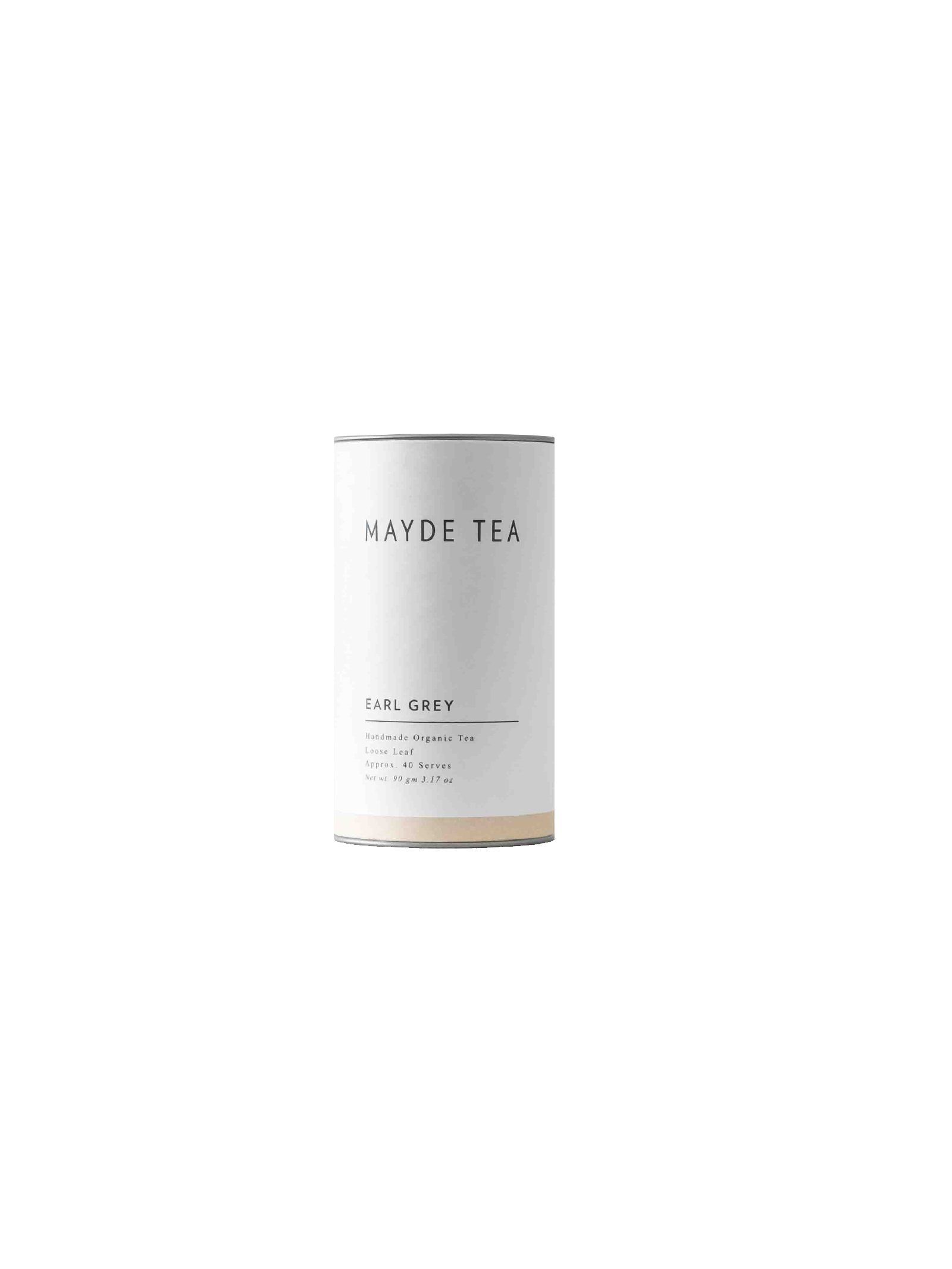 伯爵茶 | Earl Grey
Sale price

HK$169.00
Regular price
(/)
Pickup currently unavailable at afterhours. Studio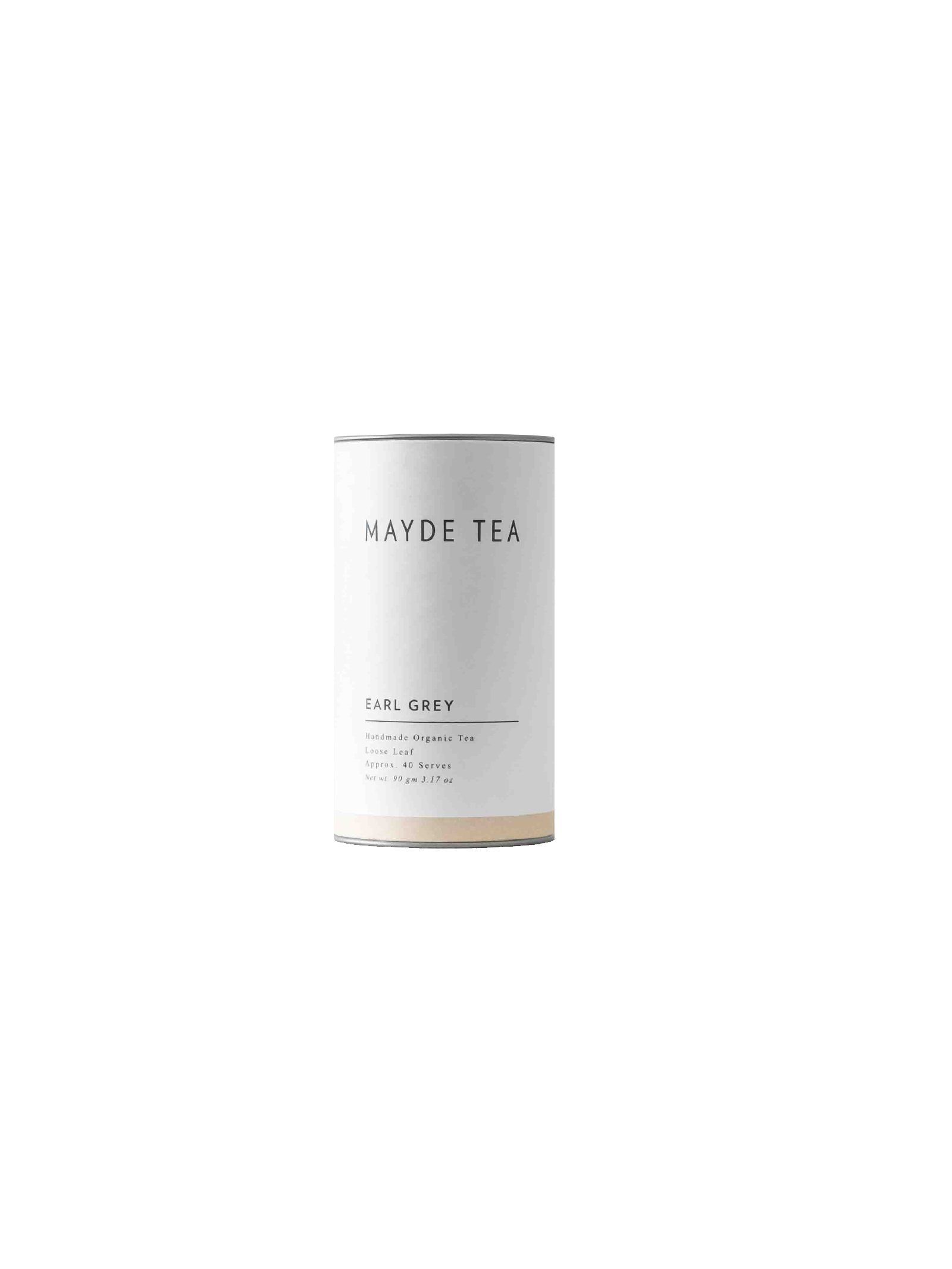 afterhours. Studio
Pickup currently unavailable
afterhours.
5B, KT ONE, 158 Wai Yip Street
Kwun Tong
Kowloon Hong Kong SAR
+85295422337
"我每日期待的瞬間是早晨打開罐子,被撲鼻的茶香所淹沒。早上喝一杯伯爵茶是真正的生活享受。"
— Renata,Mayde Tea customer

Mayde Tea伯爵茶是手工混合,採用高海拔和純淨無化學茶園的優質有機紅茶。它那獨有的佛手柑香氣,清香誘人,是一道早晨不可或缺的味道。

伯爵茶功效:
① 預防心血管疾病,降膽固醇。
② 抗氧化,有助抗衰老及預防疾病。
③ 舒緩消化系統的炎症,促進消化。紅茶亦有預防胃痛或胃部不適的功效。

Earl Grey by Mayde Tea is an invigorating blend for lovers of black tea.
Our Earl Grey tea is hand blended; a premium organic black tea is grown at high elevation and on a very pure chemical-free tea plantation, infused with wild grown bergamot essential oil.

THERAPEUTIC BENEFITS & FLAVOUR
紅茶 Black tea
紅茶富含抗氧化劑,有助於心血管健康,並且已證實它可以提供對抗心血管疾病和某幾種癌症的保護。紅茶中的抗氧化劑稱為多酚,這可阻止某些有毒化學物質損害身體DNA。紅茶成分中含烷基胺抗原,這可改善免疫系統的功能。 紅茶中的單寧酸對胃壁起到治療作用,並可以改善消化活性。
Black tea, Camellia sinensis, has many health benefits. It is rich in antioxidants, supports cardiovascular health, and it has been found that it may provide protection against cardiovascular disease and several cancers.
The antioxidants in black tea are called polyphenols. Polyphenols have been found to block DNA damage associated with some toxic chemicals.
Alkylamine antigens are a component of black tea. These improve the function of the immune system and boosts its response to foreign antigens. The tannins in black tea also have a therapeutic effect on the gastric lining and may improve digestive activity.

佛手柑 Citrus Bergamia
佛手柑可以促進消化能力,並具有抗菌特性。Mayde Tea使用100% 有機野生佛手柑油來增強伯爵茶的風味。
Bergamot is often used for improved digestive capacity, as well as having antimicrobial properties.
At Mayde Tea we use 100% organic wild-grown bergamot oil to enhance the earl grey flavour.

BREWING INSTRUCTIONS
將1茶匙的浸茶泡在250毫升/90度的熱水3-5分鐘,亦可混合牛奶飲用。
1 tsp / 250ml, 3-5 minutes at 90 degrees. Add milk if desired.

INGREDIENTS
100% 有機紅茶,佛手柑 *含有天然微量咖啡因
100% organic black tea/bergamot (Contains natural traces of caffeine).

Choose options