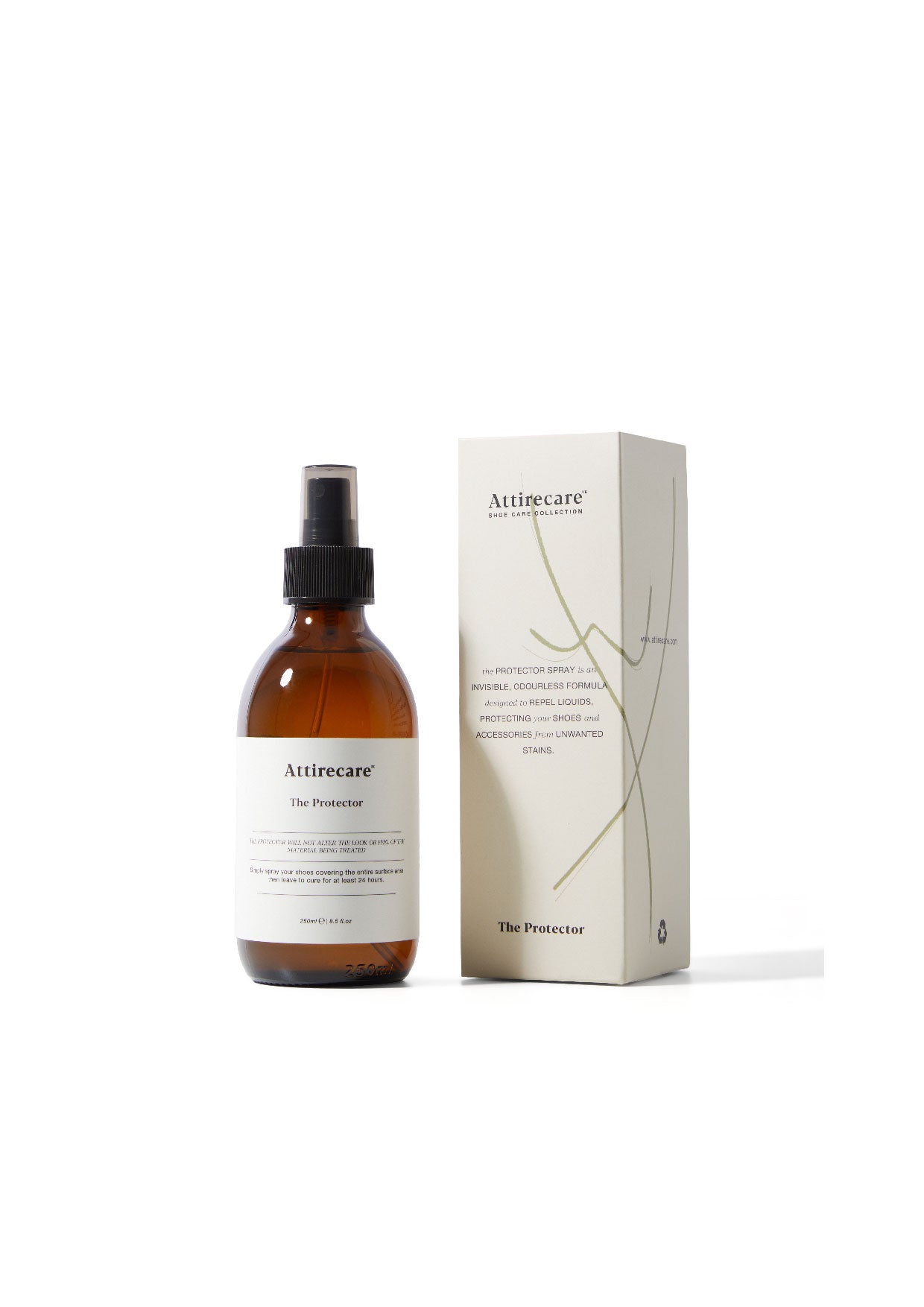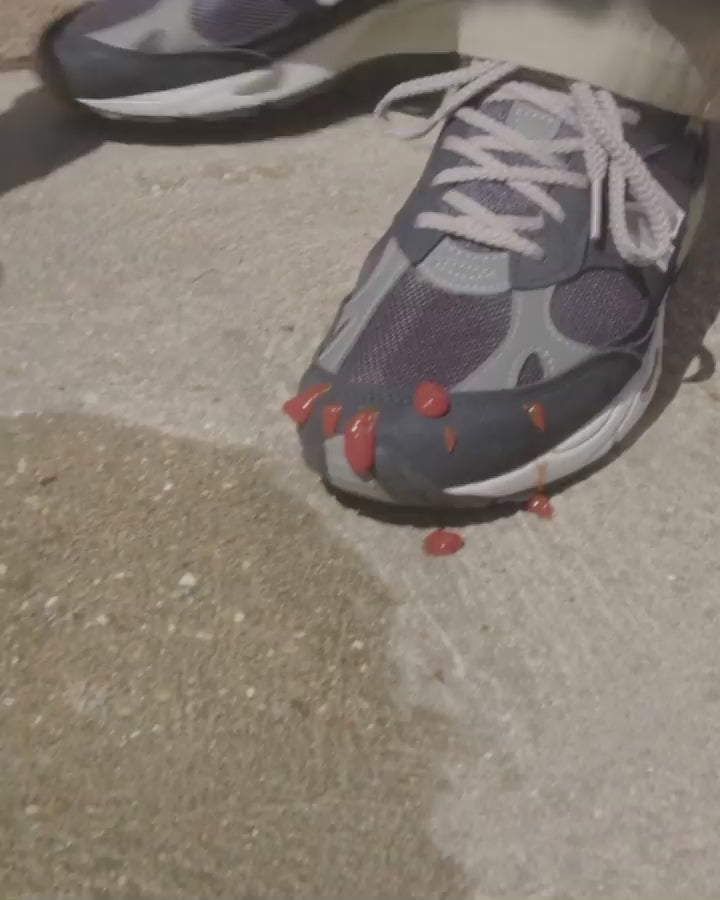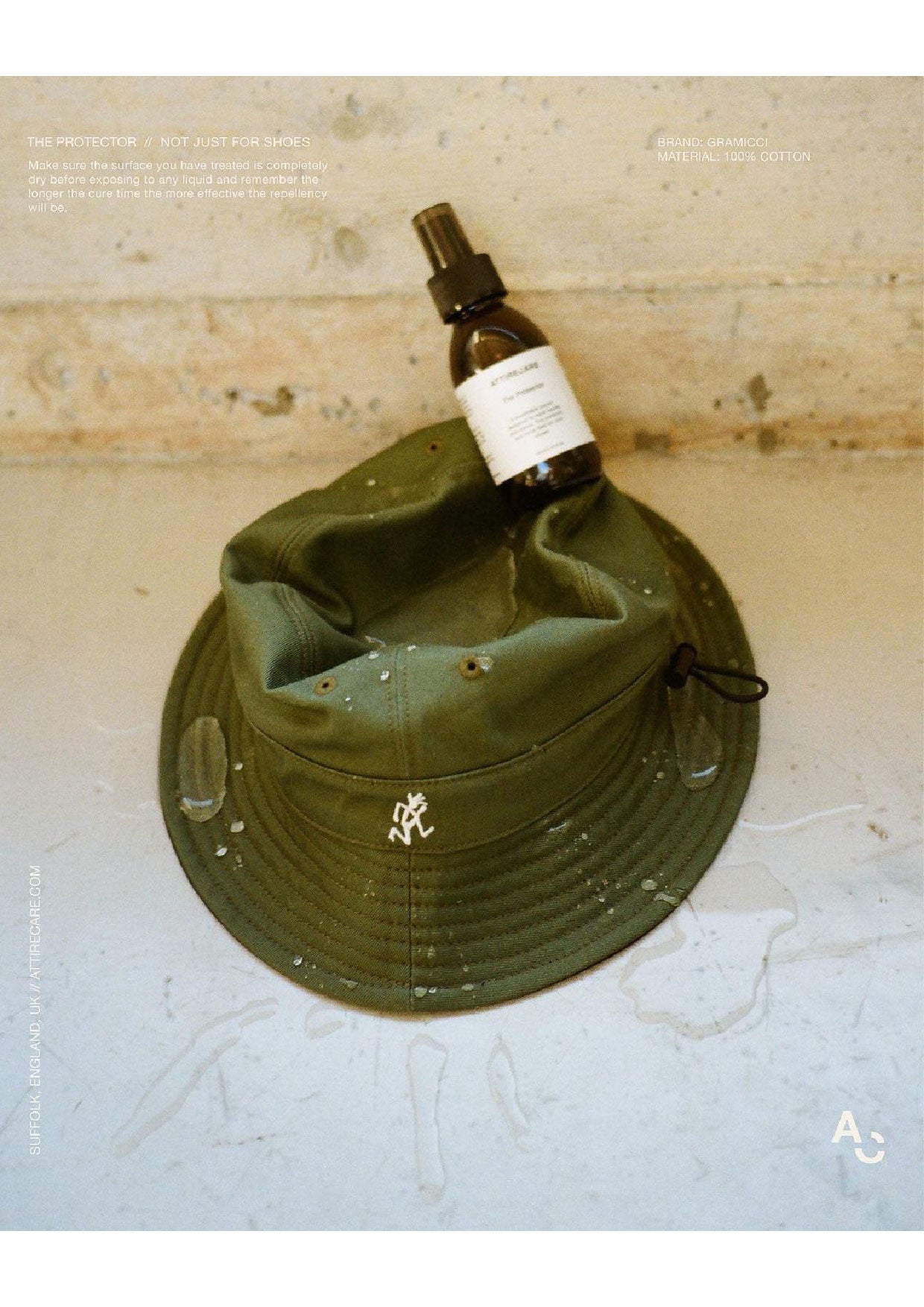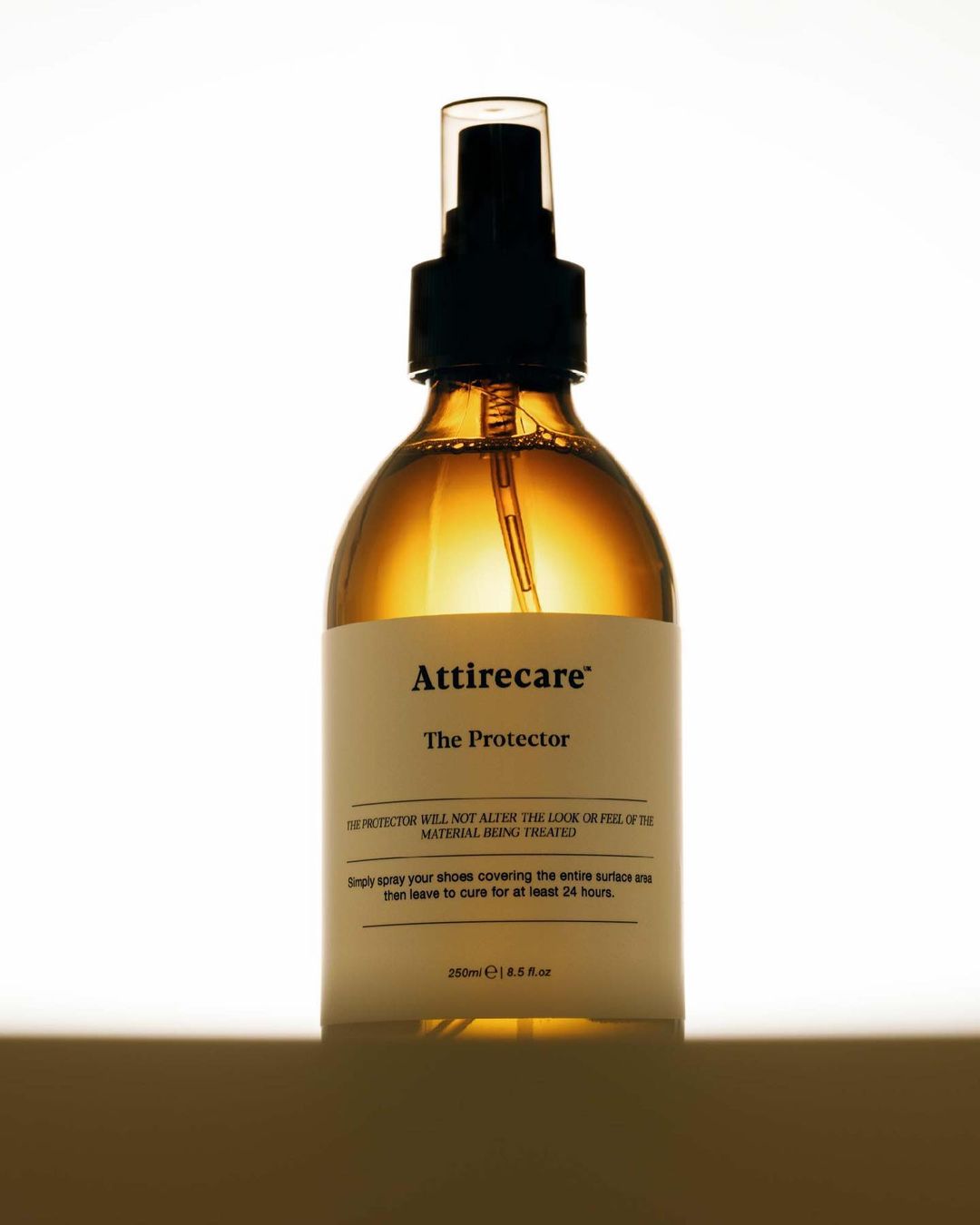 抗污防水噴霧 | The Protector
Sale price

HK$169.00
Regular price
(/)
Pickup currently unavailable at afterhours. Studio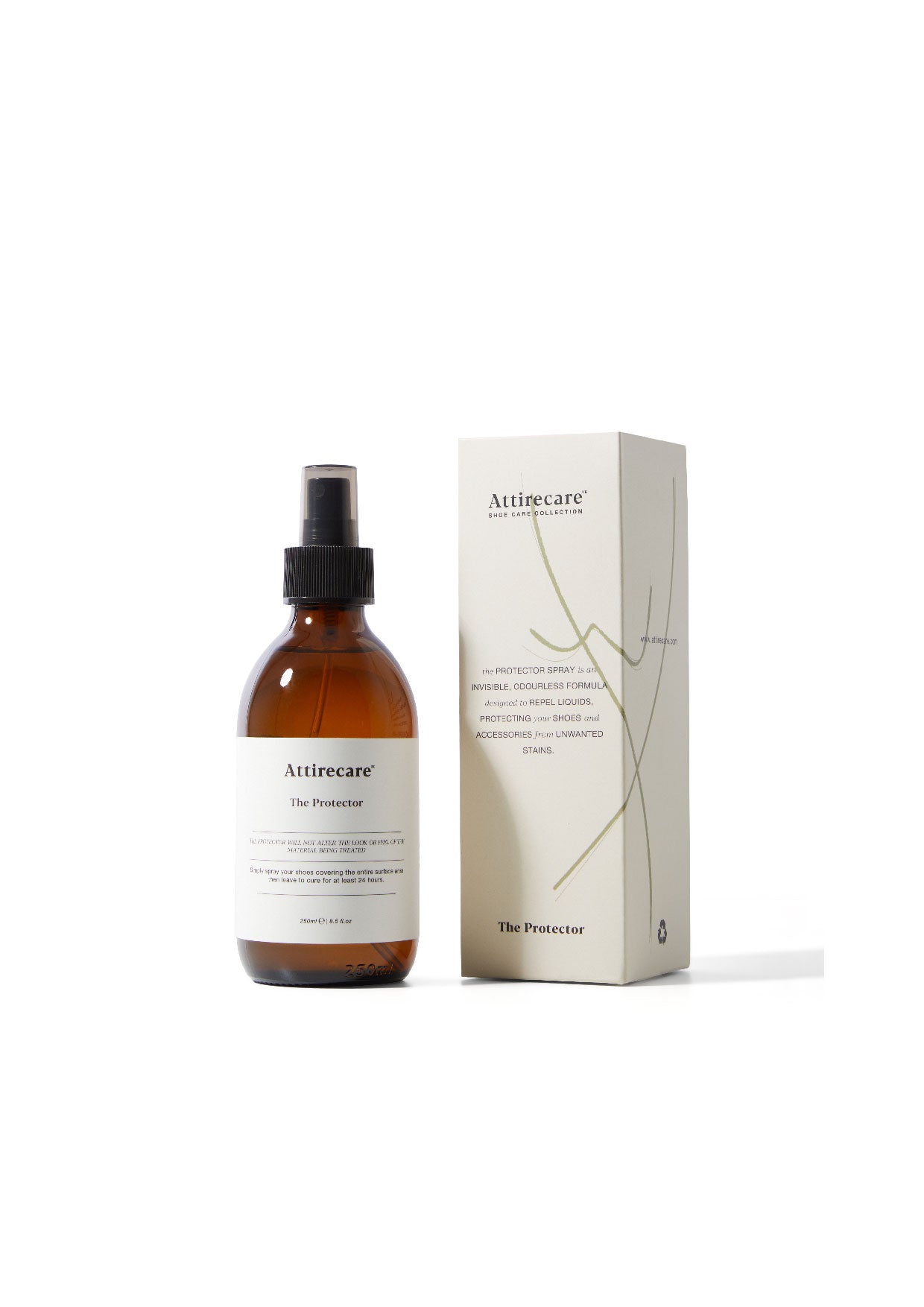 抗污防水噴霧 | The Protector
250ml
afterhours. Studio
Pickup currently unavailable
afterhours.
5B, KT ONE, 158 Wai Yip Street
Kwun Tong
Kowloon Hong Kong SAR
+85295422337
The Protector是一種無味的隱形配方,能隔絕大部分的液體與髒污,延長您的愛鞋和配飾的使用壽命。抗污防水噴霧會形成一層隱形的保護塗層,落在鞋面上的液體都會變成水珠滑落,髒污也不會被吸附和沉著。

尤其在夏季常有難以預期的午後雷陣雨,提早為您的愛鞋先尚一層保護,更能讓鞋款一直保持在最佳狀態!

瓶身配有獨特的噴霧泵頭,可噴出超細薄霧均勻地覆蓋被物物表面區域,進一步加強其防水性和防污功效。

The Protector spray is an invisible, odourless formula designed to repel liquids and protect your shoes and accessories from unwanted stains. The proofing spray creates a protective coating that prevents damage to your shoes or trainers from everyday spills and stains.

Fitted with an innovative mist spray pump action top which creates a fine mist to cover the surface area of the material being treated. Helps to keep the shoe water-repellent and protects against stains.

WAY TO USE

在鞋子和飾品乾燥的狀況下,將噴霧豎直放置在距離它6"-8"的地方,均勻地噴灑在整個鞋子區域。不要過度濕透,並用布吸乾多餘的溶液。
*請確保物件表面完全乾燥,並且固化時間越長,防護效果越好。

The material should be clean and dry prior to application. Hold the bottle upright 6" to 8" from the area being treated, and spray evenly covering the entire area of the shoe. Do not over-saturate. Use a cloth to soak up any excess solution. Make sure the surface you have treated is completely dry before exposing it to any liquid and remember the longer the cure time the more effective the repellency will be.

INGREDIENTS

水,含氟聚合物 <5%
Aqua, Fluoropolymer <5%

Made in Manchester, England
250ml
Choose options