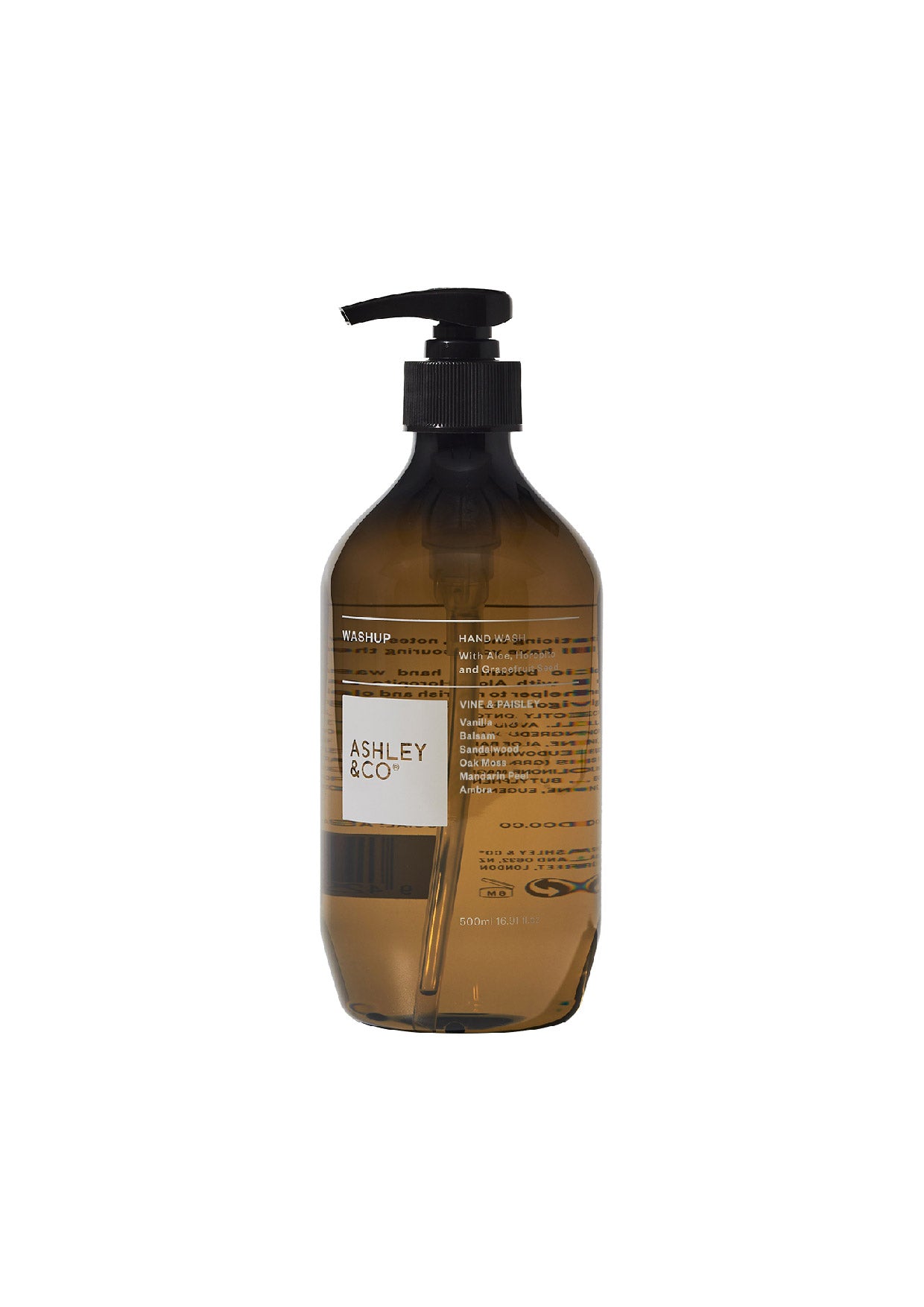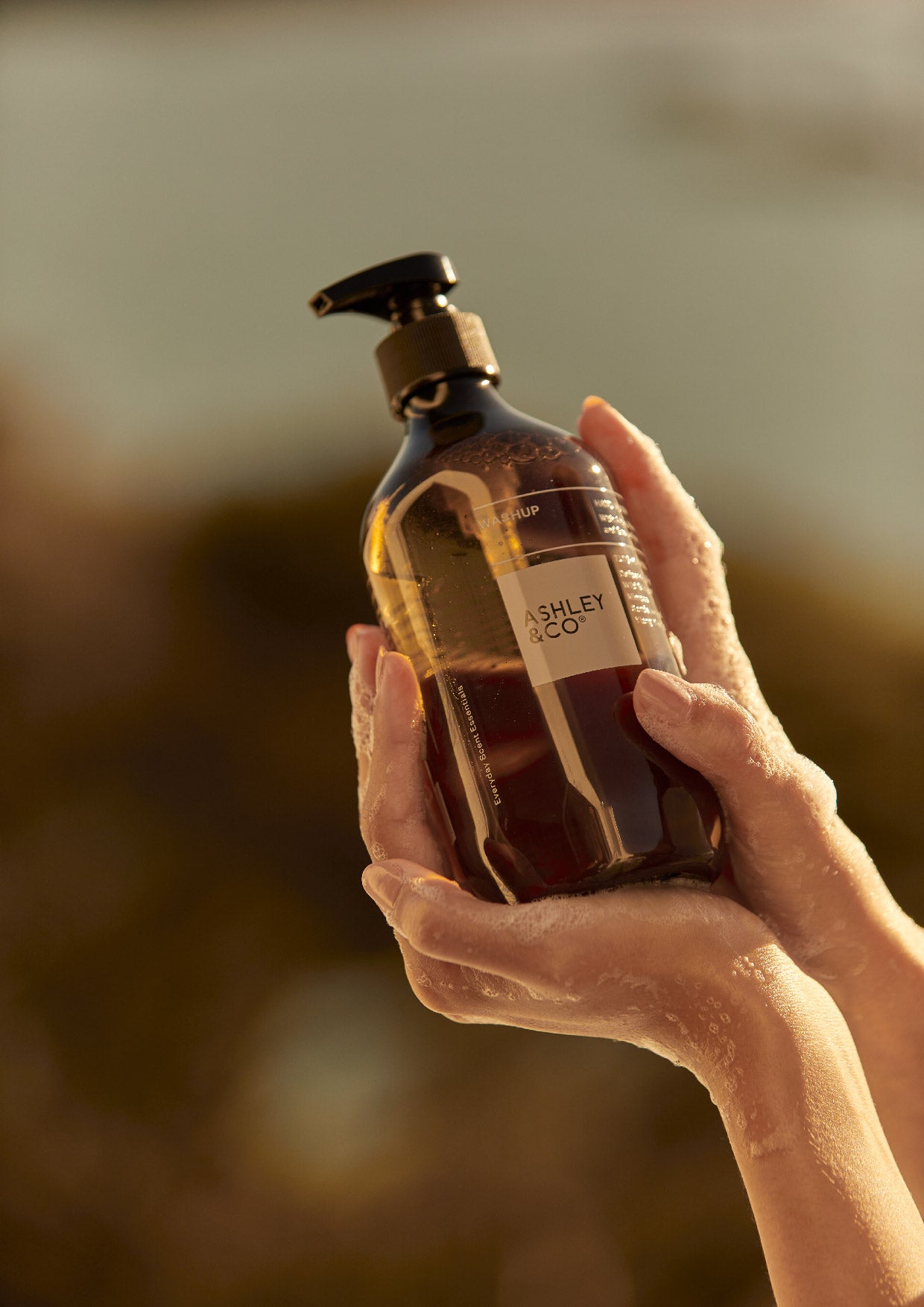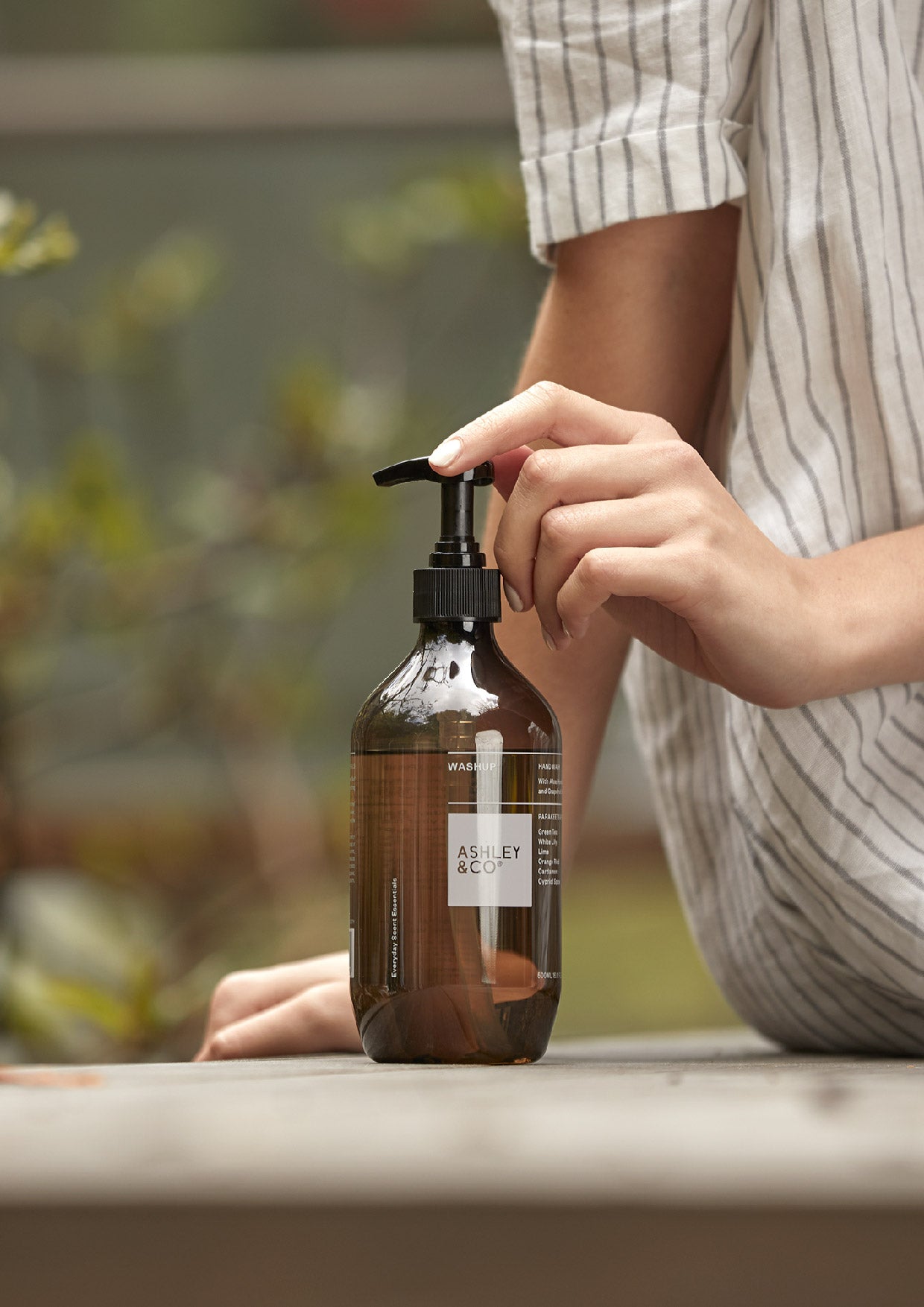 Vine & Paisley | Washup 洗手露
Sale price

HK$209.00
Regular price
(/)
Pickup available at afterhours. Studio
Usually ready in 24 hours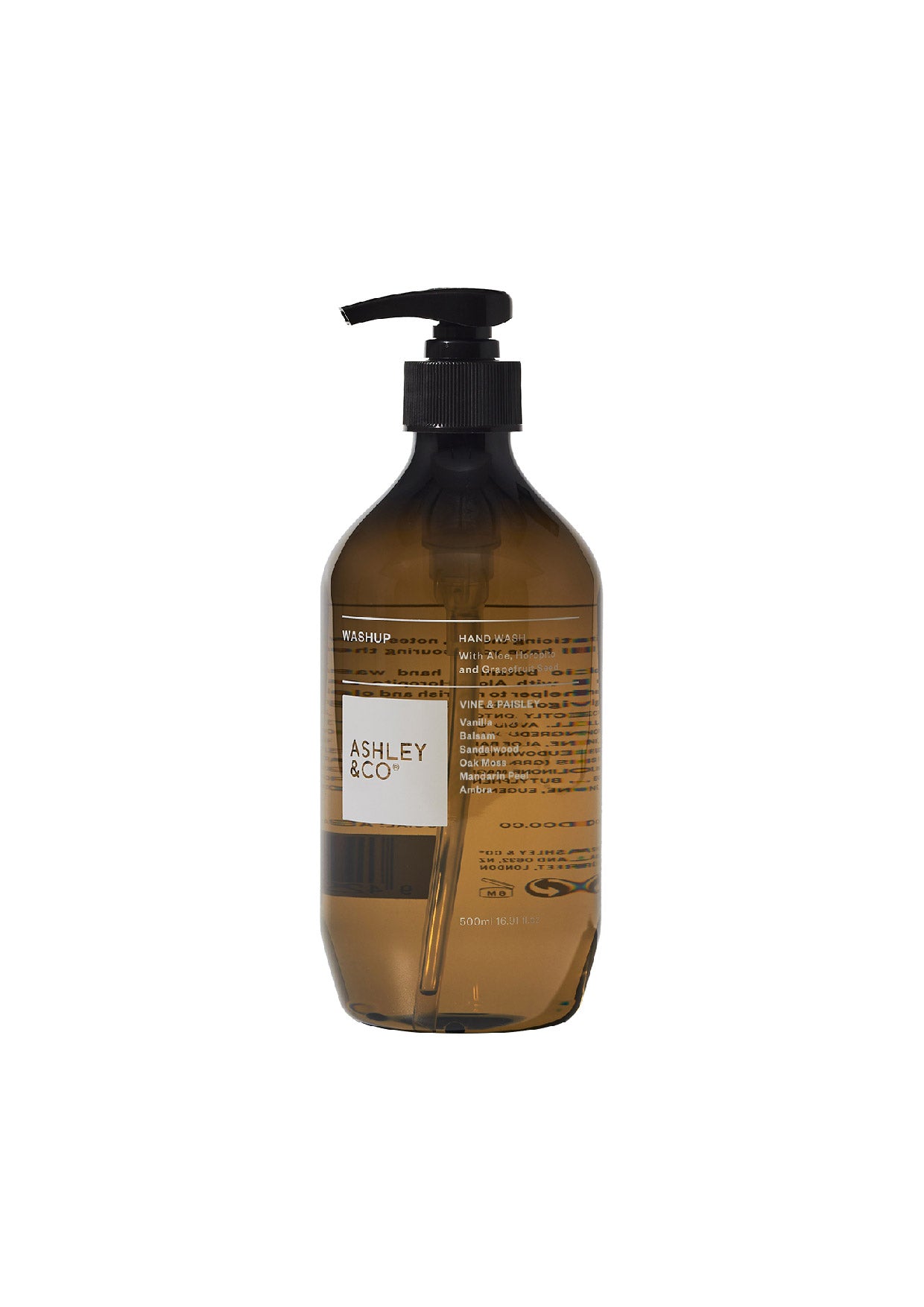 Vine & Paisley | Washup 洗手露
afterhours. Studio
Pickup available, usually ready in 24 hours
afterhours.
5B, KT ONE, 158 Wai Yip Street
Kwun Tong
Kowloon Hong Kong SAR
+85295422337
Vine & Paisley
香脂 Balsam
檀香Sandalwood
香草Vanilla
橡苔 Oak Moss
橘子皮 Mandarin Peel
琥珀香(龍涎香) Ambra

以蘆薈、胡羅皮托萃取物和葡萄柚籽為基底,讓你每天以最溫和滋潤的配方,溫柔地洗淨皮膚表面髒污和保留該有的水份和油份,同時散發優雅清新的迷人草本香氣。

Aromatic botanical Hand Wash for use anytime/everyday. Bolstered with aloe, horopito and grapefruit seed, this is your habitual helper to nourish and cleanse hands, with the pick-me-up of an invigorating and balancing scent.

Scent Description
在曠野生起營火,小狗靠在身旁、羊絨毛衣和野營火。主調香草卻不是甜膩膩的糖果甜味,而是被新鮮的柑橘皮所包圍,混合柔圓潤的檀香木、苔蘚和香脂基調圓潤的木質東方香味,營造出溫暖和安全的感覺。

Up there with puppies, cashmere sweaters and a piñon camp fire this earthy mix uses notes of Vanilla, Balsam and Sandalwood to create a feeling of warmth and security. 
Dominant Vanilla, not candy sweet, is framed by lively hints of Citrus Mandarin Peel. A woody, oriental scent softly rounded by Sandalwood, Moss and Balsam base notes.
Ingredients
水、月桂基硫酸銨、椰油酰胺丙基甜菜鹼、椰子醯胺、庫拉索蘆薈葉提取物、香水、檸檬酸、紅花葉提取物、葡萄柚種子提取物、甲基氯異噻唑啉酮、甲基異噻唑啉酮、芳樟醇、芳樟醇 , 香葉醇, 丁基苯基甲基丙醛,羥基異己基3-環己烯甲醛,肉桂醇
Aqua, Ammonium Lauryl Sulfate, Cocamidopropyl Betaine, Cocamide Dea, Aloe Barbadensis (Aloe Vera) Leaf Extract, Parfum, Citric Acid, Pseudowintera Colorata Leaf Extract, Citrus Grandis (Grapefruit) Seed Extract, Methylchloroisothiazolinone, Methylisothiazolinone, Linalool, Amyl Cinnamal, Hexyl Cinnamal, Geraniol, Butylphenyl 
Methylpropional, Hydroxyisohexyl 3-Cyclohexene Carboxaldehyde, Cinnamyl Alcohol

pH平衡 無皂配方 
PH balanced & soap-free

500ml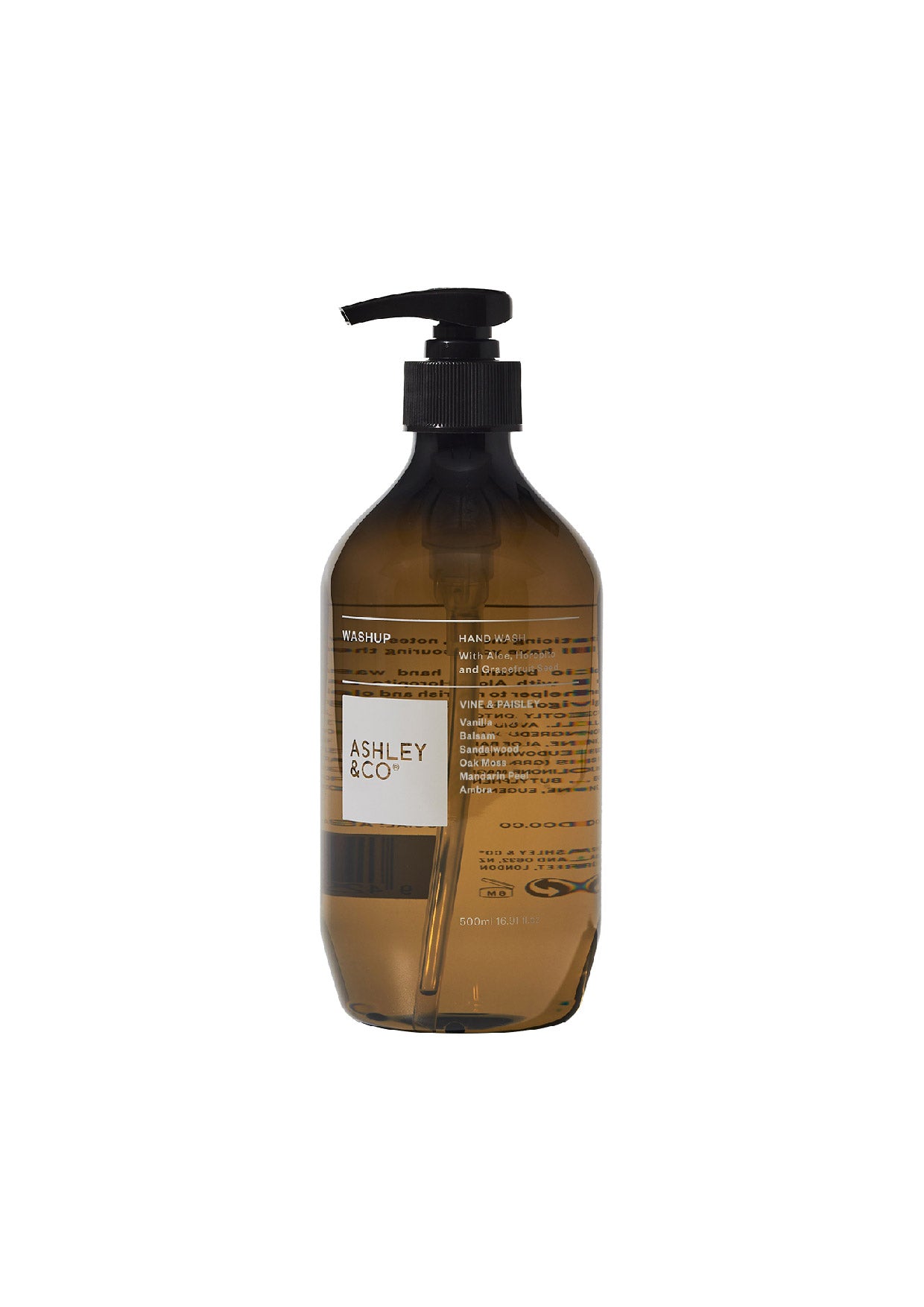 Vine & Paisley | Washup 洗手露
Sale price

HK$209.00
Regular price
Choose options